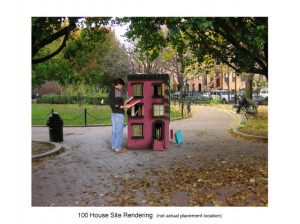 Heather O'Donnell has a sweet story on her blog Honey & Wax Booksellers about the Hundred Story House, which was in Park Slope's Washington Park yesterday.
The Hundred Story House is the brainchild of Julie Marchesi and Leon V. Reid IV (illustration at left is a rendering) who organized a Kickstarter campaign to get the project off the ground and managed to raise an impressive $13,502 last March.
The One Hundred Story House is a miniature lending library and installation that was designed for Cobble Hill Park but is evidently going to other parks, too .
In  fact, the House opened in Washington Park in Park Slope on September 8th. I guess it's going to be there for a while (I will check with Kim Maier at the Old Stone House for further information).
Marchesi and Reid wrote on the Kickstarter site: "Brooklyn is very bookish. If you walk the streets on a fair weathered weekend in certain neighborhoods, you will notice a system of informal and anonymous book-sharing. You will see piles of paperbacks and hardcovers lying on sidewalks or stacked on brownstone steps, available to any passersby looking for a good novel, or a cookbook from 1972."
Ah yes, I did find Secrets of La Bonne Table a 1970′s French cookbook by Jeannette Seaver on the street once. Marchesi believes this tradition speaks to limited space in our too-small apartments " but also to the distinctly Brooklyn spirit of small-scale community interactivity that can be possible in a huge metropolis. It also speaks to a shared love of the written word — as do our many bookstores, public libraries, and coffee shops filled with famous (or soon-to-be) writers at work."
Lovely idea. I can't wait to see it.
Leslie Albrecht, a reporter for DNA Info, wrote a lovely profile (with a great slide show) of Park Slope's Heather O'Donnell, who runs Honey & Wax Booksellers. Albrecht sure knows a good lede when she sees it.
"Heather O'Donnell isn't the type of rare book dealer who puts on white cotton gloves before she handles her precious volumes. She's fine with plopping an 1881 edition of Henry James' "Washington Square" — which sells for $2,000 — on the kitchen counter next to a plate of marinating chicken."
Okay, let's not get carried away. I'm sure O'Donnell doesn't often leave her rare and valuable books in the kitchen. But she does, for the moment, run her business out of the attractive dining room of her historically detailed Park Slope apartment.
O'Donnell is a true book lover who believes books should be well loved and well used. She is also a client of my new company Brooklyn Social Media. Full disclosure there.
"She launched her rare book business Honey & Wax Booksellers in that spirit earlier this year. To her, rare books shouldn't be locked away in cabinets like specimens. She likes that books can be used to form relationships when they're passed between people. Her favorite part of the business is uniting appreciative collectors with long-sought books." writes Albrecht in her DNA Info piece.
Next week Honey & Wax will be the first rare bookseller at the Brooklyn Book Festival, an open-air celebration of, well, books. In fact, it is the largest literary event in New York City. This year there are more than 280 authors, more than 104 panels confirmed and something like 45,000  visitors expected.
Wowza.
O'Donnell will be there with an astonishing selection of rare books, first editions and special signed copies. She'll also be giving out tasty honey sticks. She is excited to showcase some of her best stock, and to field questions from festival attendees about the books they have and the books they want.
O'Donnell is uniquely qualified to answer those questions.  A lifelong book lover, she moved to NYC in 1989 to study English at Columbia. She received a doctorate from the Yale English department and worked as a curatorial assistant at the Beinecke Library, where she developed an eye for rare books. For seven years, she was a bookseller in the flagship New York gallery of Bauman Rare Books, dealing in a wide range of material, from Shakespeare to Audubon to Churchill. O'Donnell's desire to make her mark in the borough she calls home inspired her to launch Honey & Wax Booksellers earlier this year, and she's eager to make her Brooklyn festival debut on September 23.
Photos by Leslie Albrecht of DNA Info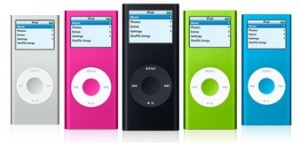 Last night at the Republican National Convention, GOP Vice Presidential nominee Paul Ryan compared his iPod playlist to Mitt Rommney's.
"We're a full generation apart. And, in some ways we're a little different. There are the songs on his iPod that I've heard on the campaign bus and on many hotel elevators. He's actually urged me to play some of those songs at campaign rallies. I said, I hope it's not a deal breaker, Mitt, but my playlist starts with AC/DC and ends with Zeppelin."
I looked at my playlist this morning. Mine starts with Adele (and then Adrian Hibbs) and ends with The White Stripes and Yo La Tengo.
What's the A and Z of your playlist? And what does or doesn't it say about you?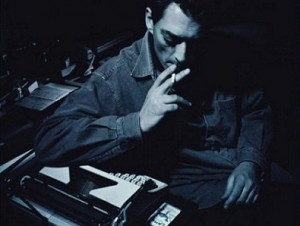 Last week I reported that Amy Sohn's new book was out in bookstores. And now for something completely different. Park Slope's elder literary statesman has a new book coming out
Did  I just call Paul Auster an elder literary statesman?
Well, he is probably one of the best known authors in the neighborhood and certainly one of the most important in the world. Some of his books are considered the most influential books of the late 20th century. It must be said: the  man has major cred.
On Tuesday, his new memoir, Winter Journal will be coming out. Today there's an interview in Salon Magazine where he shares his thoughts on his work, writing and the political climate in America.
He and Salon executive editor David Dailey met in Park Slope: "We met at a Park Slope cafe not far from his Brooklyn home on a recent rainy afternoon, where the conversation skipped easily from his new book to the New York Mets, and from literary politics to the presidential race," Dailey writes.
The interview is very interesting and you should definitely read it. Auster talks  about his decision to write another memoir. He's already written three: The Invention of Solitude, the Red Notebook and Hand to Mouth. Now this one. Auster is only 64 and he looks wonderful when I see him on Seventh Avenue. It's hard to believe that I've been seeing him in the neighborhood for twenty-one years, since he was in his forties.
Sure he looks a bit older now, but very dignified. He walks with the weight and intensity of someone who writes every day. He always looks lost in thought. Deeply. Every time I see him I wonder, what has he written today in his writing studio? In the Salon interview he talks about why he felt compelled to write this book:
"I don't know. As I've said, I can never answer why. I wanted to do it, so I did it. Was it the idea of, you know, reaching the age I've reached? I don't know. I'm not sure. I do know that, oddly enough, all these 40th anniversaries that were taking place in the last few years have been throwing me back to the old days a lot. I've been speaking about things that haven't been preoccupying me a lot, and maybe haven't spoken about. "Invisible" really goes back to Columbia in the late 1960s.
"So, you know, I'm living in the present, thinking about the past, hoping for the future. And then too, there's another thing I'd like to say: Most of the time, the way I seem to generate books is to bounce off the one I've done before, so to negate it, to do the opposite, to reinvent it. The book that came before it ["Sunset Park"] is the first book that consciously I wrote in the now, capital "N," and it was also immediate, all so much about our present moment, that the impulse was to go back afterwards."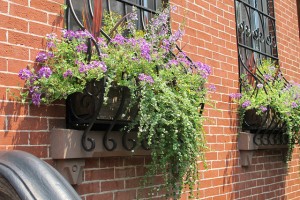 Pop quiz: What's the best window box in Brooklyn?
Now, that's a tough call. There are many thousands of them. Too many. And so many pretty ones. There's definitely an art to it. Some people have the touch (or the green thumb plus the color/design sense).
So how do you win such a contest. First, you've got to enter the contest to be considered. It helps to belong to a Block Association but I don't think it's essential. Still, it's not like some judge-person is going to check out every window box in the borough.
These window boxes created by the Arky's at 487 10th Street in Park Slope are very pretty indeed. Sadly, they're trapped behind the window bars. And they tied for First Place. Check out the other winning window boxes and other categories at the Greenest Block in Brooklyn website.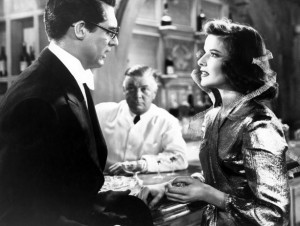 Just gotta say: There are some pretty wonderful films playing at BAM this weekend—and it's so much fun to see these classics on the big screen.
I mean, who can resist: Sullivan's Travels, His Girl Friday, or Katherine Hepburn and Cary Grant in Bringing Up Baby or George Cukor's classic, late-Depression-era romantic comedy, Holiday. Or Pat and Mike with Spencer Tracy and Hepburn or The Palm Beach Story with Claudette Colbert.
It's all part of BAM's  American Gangster: Great Comedy Teams series. Check here for the full schedule at BAM. 
In Sunday's Scotsman, a Scottish news website, Lee Randall, a travel journalist travels to Brooklyn and lives like a native. His father was born in Brooklyn and the reporter found plenty of things to love about the borough, including the Brooklyn Museum, the Brooklyn Botanic Garden, and Park Slope's Al Di La.
"Forget hotels and live like a native in buzzing Brooklyn, suggests Lee Randall
"Wandering around Williamsburg, the hipster capital of Brooklyn, brings to mind my late father, who was born in this borough, which was an independent town before its engulfment by New York City in the late 19th century. Dad wouldn't recognise the place. In fact, even I don't recognise it. The last time I ventured to this part of my native city was in the 1980s, when we'd joke that you needed to pack heat to get in and out alive. Now – all joking aside – I'd advise you to pack a Mac computer, a trilby, and a refined palate for artisan beer and coffee, else die of shame."
"Also notable was lunch at Al Di La Trattoria (248 Fifth Avenue; www.aldilatrattoria.com), where they offer a local, organic, sustainable take on Italian food, in a sweet little room overlooking a Park Slope corner."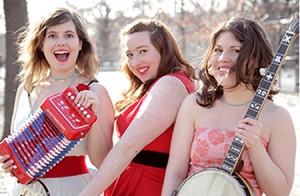 Doll Parts calls itself Brooklyn's premiere Dolly Parton cover band. I think that probably desribes them to a "T". I don't think there are any other Dolly Parton cover band in Brooklyn but I could be wrong.
I'm psyched because I happen to love Dolly Parton's songwriting (Coat of Many Colors, Jolene). A lot of people probably think of Dolly as an icon of country kitsch but I think there's a lot more going on.
The five member band will play Union Hall on Wednesday at 7:30 PM. Gentleman Callers is also on the bill.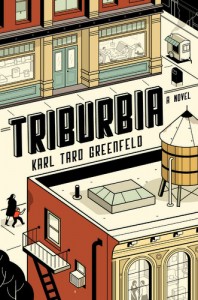 Amy Sohn's Motherland will be out next week but already the buzz begins. Today in the New York Times, Ginia Bellafante's article For a Spicier City, Turn the Page?, bundles Sohn's sequel to her bestselling Prospect Park West with a first novel by Karl Taro Greenfield called Triburbia.
According to Bellafante, "each of the two books revolves around the broader community of a highly ranked public elementary school: P.S. 321 in Park Slope and what is obviously P.S. 234 in TriBeCa, places so readily linked to an image of concerned liberal affluence that to a certain kind of New Yorker they hardly require annotation. Here the image of family wholesomeness gives way to a picture of acute marital anomie and rampant infidelity. Stereotypes endemic to the city populate: the entrepreneurial chef, the yearning screenwriter, the drifting vintage clothier, the gay father desperate for a second child, all of them sharing an aversion or mounting indifference to the partners with whom they've purchased their co-ops, renovated their kitchens and shared the enervating burdens of modern child rearing."
A book that will surely inspire conversation, debate and even secret late night reading Motherland comes out on August 14th. Mark your calendar.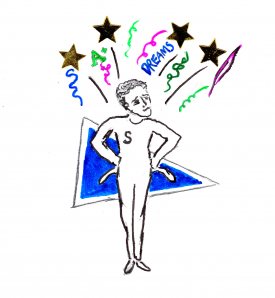 Yesterday, I met blogger Daniel Levin at the Tea Lounge, which was full of people staring at their laptops, sipping coffee and, ostensibly, working or trying to get work. We were introduced by my friend Paula Bernstein, author of Identical Strangers: A Memoir of Twins Separated and Reunited.
Truth be told, Levin is nothing special. In fact, he writes a blog called Nothing Special(Tales from a Generation Unfulfilled) dedicated to people who suffer from "specialness," something he deems akin to a long-term medical disorder. "We are bitter, jealous people with few practical skills and lots of gold stars. There is no known cure. But this blog is the first medically proven* site to help sufferers," he writes.
Levin, a graduate of Yale University, a playwright and lyricist, ponders what happens to all these special people? Do they go on to fabulous jobs or are they sitting in the Tea Lounge trying to get ahead in the world?
Nothing Special is a blog for people who believe what they've been told all their lives by parents, teachers and college acceptance letters. When they finally go out into the world, they realize that the world is actually filled with a lot of special people (and not all of them went to Yale).
"Our parents thought we were special and saved all of our artwork," he writes on Nothing Special. "Our teachers told us we were highly verbal. Our movies told us we could win a karate tournament from six months of training with a handyman, and make our family hot by going back in time. From Mr. Rogers to Stuart Smalley, we were assured that always, no matter what…we were…(stage whisper) special."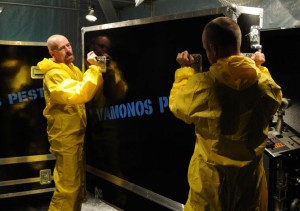 The Gate was quite crowded last night for its weekly showing of Breaking Bad.
This week I went with my son, who is officially 21. We sat at the bar. He had a PBR (Pabst Blue Ribbon, I learned) and I had a glass of white wine.
The sound worked perfectly and everyone quieted down when the show came on. The episode was excellent. No spoilers here except to say that Marie is getting wackier, Skyler is going off the rails, Walt is inscrutable, Jesse is as tragic as ever and Mike is fascinating.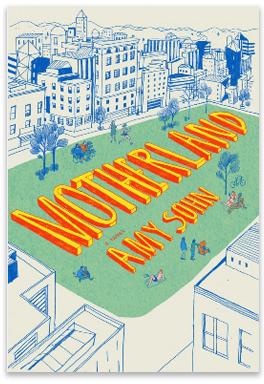 As we in Park Slope breathlessly await the release of Motherland, Amy Sohn's sequel to her bestselling Prospect Park West, Nancy McDermott has published a positive review of the book in Spiked, a British website. McDermott gives the book high praise for its readability and satire: "Motherland is both lightning-fast beach reading and well-observed social satire. Though the book won't last the summer, Rebecca Rose and company will stay with you well into the autumn."
McDermott, a moderator on Park Slope Parents  before she moved to rural Upstate New York, is an excellent writer and a cogent thinker on the culture of parenting in contemporary society. I love her blogs, The Brown House Years and The Parenting Mystique (Why America is Obsessed with Raising Kids).  Here's an excerpt from her review.  Do read the rest of Park Slope Parents Behaving Badly on Spiked.
"Motherland is the sequel to Prospect Park West, Amy Sohn's hyperrealist novel set in Park Slope, Brooklyn. In the first book of the series, Sohn used a mix of real and imagined people and events to explore the excesses of modern urban parenting culture. In Motherland, she revisits many of same themes and characters, but this novel is not so much about new parenthood as midlife crisis, two life events which, for the first time in history, are tending to occur around the same time."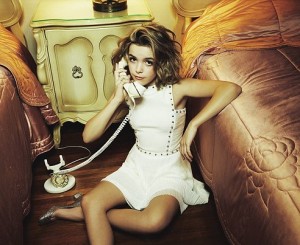 Yesterday, a very reliable source reports that Kiernan Shipka, who plays Sally Draper on AMC's Mad Men, was at 'Snice having lunch. The Park Slope vegan lunch spot is on Fifth Avenue and Third Street. No word on what she ate or drank. We do know that she wasn't  there with her television parents, John Hamm and January Jones. And her TV stepmother, Megan ,played by Jessica Pare, was nowhere to be found.
No one shouted out: We Love you Kiernan Shipka. But we do.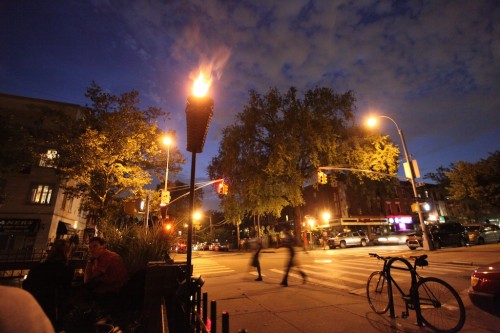 Named after a Jonny Quest character, Race Imboden moved to Park Slope when he was 10 and loves the penang chicken curry at Rice Thai on Seventh Avenue.
And he's on the Olympic fencing team. His passions: fencing, of course, and hip hop. The Daily News has a story about local Olympic heroes today.
Have a look at the video by @radical media which follows Race while he trains for the Olympics, and sheds some light on his unprecedented rise in the world of fencing. It's a really interesting piece so watch it and learn more about our Park Slope Olympic hopeful, Race Imboden.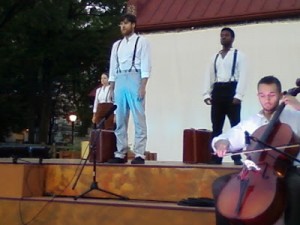 Richard Grayson, author of Brooklyn Diaries, I Brake for Delmore Schwartz, And to Think He Kissed Him on Lorimer Street, and other titles, ventured to Park Slope this weekend to see Piper Theatre's outdoor production of The Island of Doctor Moreau.
I love to read Grayson's reactions to local culture. He's smart and very knowedgable about art and theater.
He's also an interesting guy. I've read the Brooklyn Diaries, which is compulsive reading (by a compulsive writer) for those interested in one young man's college and post-college years in 1970′s and 80′s Brooklyn.
Grayson writes about his cultural wanderings in Williamsburg and other neighborhoods on his blog, Dumbo Books of Brooklyn. Just this week, he's written about  a zine fest at Pete's Candy Store, Eugene Mirman in Williamsburg Park and a recent breakfast in Ft. Greene. He also takes pictures.
"Tonight we were mesmerized by a stunning performance of an innovative, visceral, and commanding adaptation of H.G. Wells' The Island of Doctor Moreau conceived and executed by the amazing Piper Theatre outside the Old Stone House in Park Slope's Washington Park."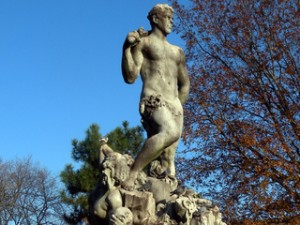 File this under: One more reason, among many, to visit Green-Wood Cemetery.
A sculpture created by Brooklyn sculptor Frederick William MacMonnies in 1919 is coming to Green-Wood Cemetery from Queens and is causing quite an inter-borough uproar.
Queens City Council Member Peter Vallone believes it should stay in Queens.
McMonnies, born in Brooklyn Heights,  is considered a part of the Beaux Arts movement. His sculpture of Nathan Hale is in City Hall Park inManhattan.
The heirs of the sculptor have offered to pay for the restoration of the statue IF it moves to Green-Wood. But Queens politicians and neighborhood leaders believe it should be kept in Queens.
An almost naked man standing over topless mermaids, the statue titled "Triumph of Civic Virtues" is no stranger to controversy. According to DNA Info, Anthony Weiner, before is sexting naked pictures scandal, called the statue "sexist" claiming it didn't represent virtue at all.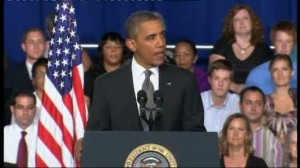 So nice to have an eloquent president at times like these.
"Life is very fragile and our time here is limited and precious, what matters at the end of the day isn't the small things … it's ultimately how we choose to treat one another and love one another. It's what we do on a daily basis to give our lives meaning and purpose… at the end of the day what we will remember is who we love and what we did for others."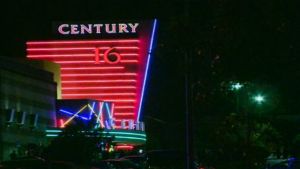 I feel so sad for the twelve victims of the Aurora, Colorado movie theater shooting. I feel so sad for their families. Dozens more were injured in this horiffic crime perpetrated by a 24-year-old madman.
And I feel so angry. A dark room where people sit together in the great communal rite of movie watching is no place to worry about being gunned down. It is like having to fear that you will be murdered while you are dreaming.
Watching a film is, in a way, a sacred and shared cultural experience. I think of it as a neutural zone where you can trust that people will not act in inappropriate ways. To fear that someone might decide to shoot moviegoers is just so hideous and random.
I am angry because I had to tell my 15-year-old daughter about this violence because it was on the car radio. She was planning to attend The Dark Night Rises this weekend. She's been watching The Dark Knight (with Heath Ledger as The Joker) in preparation.
I am angry because there are people in America, who are capable of this kind of random violence.
I am angry because we don't have better gun control laws.
I am angry because something so pleasurable has been tainted by violence. Once again.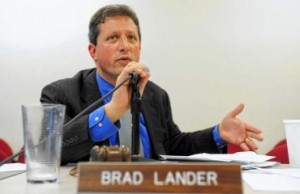 An article by Peter Dreier in the July 30-August 6, 2012 edition of the Nation calls Park Slope's City Councilmember Brad Lander one of today's social justice heroes. Here's an excerpt
"Since his election to the New York City Council in 2009, Brad Lander has become a master at inside/outside organizing, using his office to encourage grassroots mobilization. Lander served for a decade as executive director of the Fifth Avenue Committee, a Brooklyn nonprofit, which garnered national recognition for its combination of community organizing and community development. Lander then spent six years as director of the Pratt Center for Community Development, helping groups organize for neighborhood improvement. He led a successful campaign to create New York City's inclusionary zoning program, which requires developers to set aside 20 percent of their units for low- and moderate-income families and to pay building service workers a living wage.
"On the council Lander has led the fight for a living-wage law, community involvement in budgeting, affordable housing and an inspector general's office to monitor the NYPD. A co-founder of the council's progressive caucus, Lander, 43, helped catalyze a group of activists and academics to formulate One City/ One Future, a progressive manifesto for economic development."
Who else is on this list. Dunno. Don't have access to The Nation online. Pay Wall!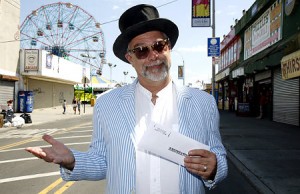 You've heard of the State of the Union, the annual address by POTUS; the State of the State, an address by governors; the State of the City, the state of the borough…
On Thursday, July 26, Dick Zigun, considered the unoffical Mayor of Coney Island, will deliver his annual State of Coney Island Address, his annual wisecracking about the 2012 state of affairs at America's Playground.
Part performance-art, part playful people's politics, Zigun's annual address is known for self promotional humor, as well as real insights into behind the scenes affairs at the poor man's Riviera.
Zigun's State of Coney Island Address will be delivered live, at the Coney Island Museum, 1208 Surf Avenue, Brooklyn, NY on THURSDAY, JULY 26, 7:30PM. The General Public is welcome to attend for $5 (absolutely FREE FOR CONEY ISLAND USA MEMBERS). A brief Question and Answer session will take place immediately after the speech.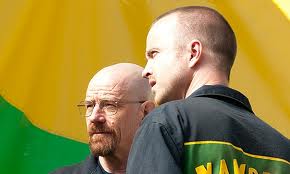 The Gate,surely one of the best neighborhood bars ever, on Fifth Avenue and Third Street in Park Slope will air Sunday episodes of the fifth season of Breaking Bad.
If you're into Breaking Bad and you do not have cable television, this will be excellent news.
This is the place to wach the continuing mis-adventures of Water and Jesse played by the great Bryan Cranston and Aaron Paul. The show, directed and written by Vince Gilligan,  airs at 10PM Sunday nights in NYC.
This is the fifth and final season and from what I've heard the first episode was INCREDIBLE.
This is what the sky looked like Wednesday afternoon. Thanks Weather Channel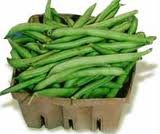 2,000 signatures have been collected so far from neighbors in Windsor Terrace, who are opposed to a new Walgreens at the site of the old Key Food, that went out of business in 2012.
"Green Beans Not Walgreens" is smart and funny new slogan (and website name) the group has come up with. The site will be chock full of information and action to oppose the replacement of Key Food with a Walgreens pharmacy.
The neighborhood activists say the area needs a full-service grocery store and not another pharmacy/drug store. Read more at their website. 
About a month ago, someone on Third Street (between 5th and 6th Avenues in Park Slope) wanted to get  rid of an upright piano. They wrapped it in plastic and left it in their building's front yard. Perhaps they were waiting for someone to take it, to sell it, or for bulk garbage day.
The Department of Sanitation provides "free curbside removal of large non-commercial 'bulk' items (items that are too big to be discarded in a container or bag) from residential buildings."
A piano is definitely too big to be discarded in a container or bag.
On Monday afternoon, in preparation for bulk garbage pick up, the piano's owners left the piano on the curb.
A talented local musician I know tried to convince his father to carry the piano to the apartment where he lives. When THAT didn't happen, he had the idea to make a video of himself performing two songs using that piano. A group of his friends arrived on Third Street with a video camera and professional recording equipment.
The shoot lasted an hour or more. The piano is broken and more than a little out of tune. The local musician was able to make the non-working peddles work.
It was, I thought, a sight to behold. In the golden light of a summer afternoon, a young musician sat on an old television set, playing an out-of-tune upright on the Third Street sidewalk, surrounded by friends.
The songs, they were beautiful.
File this under: unabashed self-promotion.
On May 24, 2012, I announced my new venture, Brooklyn Social Media with a post on OTBKB. I made a quick logo (which is about to change), set up a Facebook page, and went out in search of clients.
Well, it didn't take long.
I've had an exciting two months. From my office in Park Slope, I worked hard to define and refine what it is I have to offer. In the process, I've developed a rather extensive menu of deliverables, including a Social Media Kit, Blog Tours, a Social Media Strategy and an Editorial Plan for blogging, Twitter, Facebook, Video, Constant Contact, podcasts and more. I also offer coaching and short-term consulting and brainstorming.
First and foremost, I am helping creative entreprenuers and authors of all kinds (published, self-published, print-on-demand, etc) reach a wide audience using social media. One of the ways I do this is by interacting with book and special interest bloggers, who do book reviews and Q&As with authors.
You've heard of a Book Tour, well now a Blog Tour is the thing. And it's armchair travel for the author. Some of these book bloggers can be quite influential when it comes to recommending books, featuring authors on their blogs, giveaways, and Q&As.
There has been a wellspring of interest in this from authors and publishers and I am currently hard at work on behalf of an interesting group of authors including Peter Matthiessen Wheelwright, author of As It Is On Earth (forthcoming from Fornite) and Ora Shtull author of The Glass Elevator, to name just two.
I am also happy to be working closely with Marian Brown PR. Marian has been called a new author's dream. She was Anne Lamott's publicist. Lamott writes: "Marian was my publicist when Bird by Bird came out, and it was a true pleasure to work with her. She was brilliant and efficient, hardworking and fun."
I can tell you, Marian Brown is truly someone you want on your team.
Another client I am happy to be working with is  Legacy Portrait Films, award-winning filmmakers who capture and preserve elderly loved ones on film. This is an amazing and urgently important service (and gift) for those with aging parents.
Today, I set up a twitter account for Brooklyn Social Media (@bksocialmedia) so please become a follower and I will be sending out tweets about all kinds of interesting books, authors, events, music, stores, people. Sort of like OTBKB but by tweet.
To you the readers of OTBKB, I ask you to please do a couple of things to help me create a sustainable business:
Please LIKE Brooklyn Social Media on Facebook (facebook.com/brooklynsocialmedia) AND become a friend.
Please FOLLOW Brooklyn Social Media (@bksocialmedia) on Twitter.
With gratitude.
Let's throw some love over to Here's Park Slope. He's got pictures of some new signage on Seventh Avenue. The Community Bookstore has a new green awning with the lovely typography we wrote about a few weeks ago. 
Also a new awning and renovations to the interior of Rice Thai Kitchen. Not pictured is a new hanging sign for Shawn's Wine & Spirits. 
How remarkable. That's Venus and Jupiter out my bedroom window, visible in the predawn darkness and morning twilight.  According to Earth Sky, you should be able to see two planets just before and after dawn throughout July.
I was having trouble sleeping and I popped out of bed.
Our bedroom window faces north but gives us a view of the east. Venus and Jupiter are the sky's brightest and second-brightest planets. Very bright tonight!
Good thing I couldn't sleep.
From my window, it looks like they're straight up from Second Street and Seventh Avenue. It's a sight to behold. Such bright planets, here in Brooklyn.
And there's more planet watching to come.  Earth Sky says: "mid-July 2012, the waning moon will pass the bright planet Venus and Jupiter, making for some spectacular predawn sky scenes."