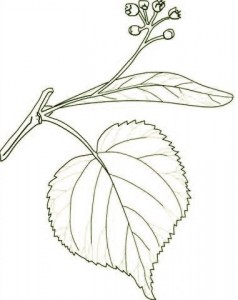 We present you with The Park Slope 100.
This is the sixth annual alphabetical list of 100 people, places and things that make Park Slope a special place to live. 100 Stories, 100 ways of looking at the world.
We started this in 2006 but missed 2011.
This year we received many tips from readers of OTBKB. Quite a few of these blurbs were written by these kind people. Thanks to all!  Please send your typos, your fact checks and your comments to us.
Heck, we know you will.
Wow, six years of the Park Slope 100. If  you combine them, there are 600 people, places and things. Click on this to see the Park Slope 100s from  2005-2009, a mini-history of Park Slope since 2005.
There are no repeats from past years. although it's possible that there are a few.
PASTOR TOM AHERN because you are a man of great intelligence and uncommon humility who gives the most exquisite weekday morning homilies (sermons) at St. Augustine Roman Catholic Church on Sixth Avenue in Park Slope. You are a real peacemaker and a lover of the Slope.
LESLIE ALBRECHT for your great shoe-leather reporting in Park Slope for DNA Local. Thanks for the stories.
AMAZING NEW PLAYGROUND IN JJ BRYNE PARK because you brought new life and vitality to a well-located public space plus interactive panels by Brooklyn sculptor Julie Peppito, state-of-the-art play equipment, swings, new game tables and gorgeous gardens. Props to the Parks Department, the Old Stone House, Kim Maier and all the designers, planners and politicians who made it happen.
artObama because we thank you again for this artists for Obama event. You raised $60,000. Not bad at all.
ART IN BROOKLYN because we admire Mike Sorgatz's one-man crusade to spread the word about art and artists in this borough of kings and artists.
PAUL AUSTER because we just want to say thanks for the memoir, Winter Journal.
MARY JEAN BABIC because you, my dear, pulled it off: the first ever block party on Third Street between Sixth and Seventh Avenues. Or at least the first one in a very, very, very long time. A big day of fun for neighbors and friends.
BAD WIFE GROCERY because it's a great name for a South Slope deli. And the name is meant in the most flattering way.
BARACKLYN because we loved the Brooklyn Bowl, Cory Booker and Steve Earle. And you raised a boatload of cash for Barack.
MIKE BIRBIGLIA because you won our hearts with your film Sleepwalk with Me, which you filmed in Park Slope.
CHANTALL BRACHMAN because you are a WARRIOR and your teaching of Pilates and IntenSati changes lives.
BREAKING BAD AT THE GATE because you gave all those obsessed with Breaking Bad without cable a place to go on Sunday nights at 10PM.
CANTOR JOSH BREITZER because you have revived liturgical music at Congregation Beth Elohim, but have also turned the synagogue into a musical center for the whole community. All in one year!
CASA VENTURA because you took over when Barrio went down. We watched as you painstakingly made that space your own with tasty Latin American cuisine, tasteful decor, delicious sangria, music and hospitality. It's the hospitality and the colorful Christmas lights on the Seventh Avenue trees  that clinched it. Viva La Casa Ventura.
BROOKLYN BY THE BOOK because you're a great new literary series in the heart of Park Slope. Paul Auster and Don Delillo. On one night? Ya.
CANAILLE because your little wine bar and bistro on Fifth Avenue, Phillipe and Marie, feeels like Paris in Park Slope. Because you two work really hard to make the magic.
CEILING OF OLD FIRST DUTCH REFORMED CHURCH because you need our help restoring you to your former splendor.
JIMMY CLIFF because you rocked Celebrate Brooklyn and reminded us why we love you and The Harder They Come.
CYCLE BAR because you've created a great and safe alternative to cycling the streets of Brooklyn with your storefront on Fifth Avenue.
MICHAEL DAVES because you are leading Park Slope's emergence as a Bluegrass center for New York and the whole Northeast. Teaching hundreds of students, performing solo and with Chris Thile, gathering musicians and audiences, teaching Sunday School, inspiring us all.
SARAH DEMING because we proudly watched as you were selected by NBC to research and report on women's boxing at the London Olympics. We await your book about donating a kidney to your mom. Your essay "Against Mixology" is well worth a read in the anthology Make Mine a Double.
D.NURSKE because your latest poetry book A Night in Brooklyn (Knoph) is a beautiful elegy to the borough that inspires us all.
THE FIFTH ESTATE BAR because you tried to secede from Park Slope and we love you anyway.
FILMWAX FILM SERIES because you are a Park Slope-based documentary film series curated by Slope resident Adam Schartoff.
FLASH MOB AT PS 10 because it was a goofy, fun thing for parents to do.
FLEISHER'S GRASS FED AND ORGANIC MEATS because you are just the kind of butcher we needed around here.
FORTH ON FOURTH because you are a new committee of the Park Slope Civic Council dedicated to beautifying and exploring the potential of Fourth Avenue. Go forth.
FORTY WEIGHT COFFEE because you are a wonderful morning spot with excellent coffee and friendly baristas.
FREDDY'S BAR because I had such fun that night listening to that band from Poughkeepsie. I think they were called The Seventh Squeeze.
G-TRAIN EXTENSION because from Seventh Avenue in Park Slope the F train takes us to BAM, groovy Williamsburg, Greenpoint AND Long Island City. Way to go MTA.
LESLIE GALLAGER because you are a librarian extraordinaire at the Brooklyn Public Library (central branch). You are the go-to gal for children's, juvenile and young adult literature
AME GILBERT because your love of cooking inspires you to teach, to write, to help, to illuminate, to curate, to create, to feed and to blog at Food Poetics. 
GEAR-TO-GO OUTFITTERS because you went from street vendor to a brick and mortar shop dedicated to the outdoors from a week on the Appalachian Trail to a nature walk in Prospect Park.
SISTER ELLEN GLAVEY because as the Religious Education Director at St. Augustine Roman Catholic Church in Park Slope, you've prepared lots of kids for the sacraments.
GO BROOKLYN because the Brooklyn Museum plus a crew of great local organizers put together an epic open studio weekend in every neighborhood in Brooklyn.
GREENBEANS NOT WALGREENS because it was a good slogan for a good cause.
CAT GREENLEAF because you're the host of Talk Stoop.
BEN GREENMAN because you are our man at the New Yorker, an excellent writer of short stories, novels and funny tweets. Yes, tweets.
CAROLYN GREER because your stewardship of the Brooklyn Book Festival is extraordinary.
PETE HAMILL because you write about life in Park Slope back in the day with eloquence and poignancy.
HONEY & WAX BOOKSELLERS because you started a classy rare book business in Park Slope out of your dining room and founded the First Annual Holiday Book Fair, which included just about all the indie rare booksellers in Brooklyn. Way to go.
ONE HUNDRED STORY HOUSE because you are a charming miniature lending library and installation that was designed for Cobble Hill Park bu also spent time in Washington Park pre-Sandy.
HURRICANE SANDY RELIEF KITCHEN because you're a community-based, grassroots relief effort based in the Park Slope neighborhood of Brooklyn, New York. What began as an immediate, around-the-clock effort cooking out of the back of Two Boots of Brooklyn, has now transformed into an operation comprising local business, community groups and friends. Now operating out of Old First Reformed Church, they have, to date, served tens of thousands of those affected by Hurricane Sandy in coastal neighborhoods of Brooklyn and Staten Island. Yes.
RACE IMBODEN because you're our hometown Olympics boy. A fencer. We proud.
JODI KANTOR because we read you in the New York Times and your book, The Obamas takes us deep inside the Obama White House and sheds light on what it means to be the first black President and First Lady. You're great on Twitter, too. Especially during the debates.
JEZRA KAYE because not only did you turn out to be my cousin on my mother's side (word) you are many other things at once, including the author of The Tatooed Heart and the founder of Speak up for Success, helping CEOS,  scientists, artists and entrepreneurs build their natural speaking skill and style.
BRAD LANDER because you provide outstanding public leadership, taking your City Council seat to a new high water mark.
LEARN ME PROJECT because you're a homeschooling dad who started an interesting blog shedding light on the experience from your perspective and your son's.
LION IN THE SUN because you're the go-to paperie for everything from a sympathy card to a Bar Mitzvah invitation
LOUIS CK because you filmed Louis all over Park Slope and we're so PROUD.
LYLE LOVETT because you rocked it with some country swing at Celebrate Brooklyn
FERNANDO MANECA because you are the publicity king at the Brooklyn Arts Exchange, a master Tweetster and a social media maven.
DANIELLE MAZZEO because you are a smart, creative, friendly, and generous gal, and half the team behind Two Moon Art House and Café.
MILE END DELI on Bond Street for bringing updated  Jewish comfort food to the level of Brooklyn foodie fabulousness.
MILLENIUM BROOKLYN HIGH SCHOOL because you are a selective college-prep high school in the John Jay complex enjoying its second year of success with Principal Lisa Gioe at the helm.
REGINA MYER because your stewardship of Brooklyn Bridge Park is extraordinary.
DAN MYERS because Here's Park Slope is simply the best for what's in and what's out in Park Slope retail and restaurants.
MARK NAISON because your blog With A Brooklyn Accent is erudite and illuminating.
LORI NELSON because you love the human stories that you incorporate into your art projects like Recession Stories and Coverage.
NEW AWNING, NEW LOGO for the Community Bookstore. A.C. designed the logo which is quite stunning. Classy.
ONE TEEN STORY because you publish (from Park Slope) spectacular short stories for teens on up.
OLD STONE HOUSE/PARK SLOPE PARENTS HURRICANE RELIEF EFFORT because with a whole lot of energy and great community outreach the Old Stone House and Park Slope Parents raised $40,00 for victims of Hurricane Sandy in, like, a week.
PARK SLOPE NEIGHBORS because you kept us informed throughout the Hurricane with your frequent updates.
PARK SLOPE STOOP because you bring hyperlocal reporting to Park Slope with warmth and style.
THE PINK HOUSE because we will miss your Pepto-Bismol shade of pink. Thanks for a touch of eccentricity on a street of uniform brownstones.
PINKBERRY because you brought world class frozen yogurt with fabulous toppings and super friendly servers to Park Slope. Full disclosure: you advertise on OTBKB.
THE PLOUGHMAN because you painted the walls purple and brought great gourmet grocery and beer to the South Slope.
PORK SLOPE because you nailed the southern roadhouse vibe plus the pulled pork sandwich and onion strings are delish. And well-priced.
POWERHOUSE BOOKS ON 8TH AVENUE because we love the new outpost of your Dumbo store, publishing empire and venue on Eighth Avenue in Park Slope. You heard me: on Eighth Avenue in Park Slope.
PROSPECT PARK CAROUSEL because you celebrated your 100th birthday this year.
PROSPECT PARK WEST BIKE LANE because you are part of a new bike-centric vision of NYC
JOYCE  PISARELLO because you are one smart, creative, friendly, and generous gal and half the team behind Two Moon Art House and Café on Fourth Avenue.
RELIEF EFFORT AT CONGREGATION BETH ELOHIM because you raised a ton of money and made an insane number of sandwiches for those in need in the Rockaways and elsewhere.
REOPENING OF THE PARK SLOPE BRANCH LIBRARY because we missed you and you look FABULOUS!
RETAIL CASUALTIES OF PARK SLOPE: 4 and a Tail. Sette. Ozzie's. California Taqueria. Video Forum, Barrio, Yogomonster. Many more…
SPENCE RITENOUR because we liked your show at Culture and you are one of the photographers behind Park Slope Lens.
ROBOTIC RAPTOR FILMS because you're young, energetic and very good at what you do.
LAUREN RUFF because we love your quirky and fun  Big City web series about two roommates and their silly shenanigans in Brooklyn and Manhattan. Written by Lauren Ruff, starring herself and the multi talented, Zane Carney.
ANNA SHEINMAN because you are dedicated to good, healthy yoga liv ing and love to write about it on Stream of Life Yoga.
A SHOE GROWS IN BROOKLYN because we love creative new businesses that quote great literature. ;)
PATRICK SMITH because your dedication to being a poet, a presenter of poetry, and poetry blogger—Not in the News Today—is inspiring.
THE STAFF AT SNICE because you make Snice such a sniiiiiiice, friendly eatery.
CARLA STAGENBERG because we love the  Jaya Yoga Center. 
SUSAN STEINBROCK because with Karen Orlando you started Brooklyn Grown, a flower business planting in vacant lots, in backyards and just about anywhere you could find unused soil. Lovely.
PATRICK STEWART because you are our very own Captain Jean-Luc Piccard. Swoon.
ALEXANDRA STYRON because you wrote the elegantly crafted memoir, Reading My Father, which explored life with your dad William (Sophie's Choice) Styron.
SWEET WOLF'S because you are a divine little bistro on Sixth Avenue in Park Slope. Yes, Sixth Avenue, providing food for all your neighbors, including steak, burgers, fresh fish, several gluten free options, duck fat cooked belgium fries, almost half of your menu designed to be vegan friendly, vegetarian food even carnivores would eat.
TALDE because we salute our very own top chef and your newish and very HOT restaurant
THRIFT SHOPS OF FIFTH AVENUE because we need to rid our homes of the clutter. And then we need to get more. Housing Works, Beacon's Closet, Guvnor's Vintage and Thrift and more…
ANNE-KATRIN TITZE because you are an advocate for the wildlife of Prospect Park and we love your writing about film at Eye for Film. 
TO THOSE WHO MOVED AWAY because we forgive you even as we miss you.
SEFER TORAH PROJECT AT CBE because you are rewriting the Torah one line at a time.
UPRIGHT PIANO IN THE PARK SLOPE TRASH because someone threw you out and someone else made beautiful music (and a video) with you before the Department of Sanitation hauled you away. Have a listen.
STEPHANIE VALDEZ because you are the lovely female half of the new ownership team at the Community Bookstore.
JACOB VOGELMAN (1990-2012) because, to paraphrase The Daily Beast, you were a kind of unofficial Park Slope first responder known for helping your neighbors on First Street. We will not forget you. RIP.
ANDY AND PIPER WANDZILAK, OWNERS OF TWO BOOTS because of all your work post-Hurricane Sandy. Passionate and impressive.
WESLEY WEISSBERG because you're devoted to social justice and community organizing at CBE and you're all about making a difference.
DAN WILBUR because you bring friendly banter, charm, humor and a bisl of self promotion to the front desk at the  Community Bookstore. Hey, are you the Dan Wilbur who wrote: How Not to Read: Harnessing the Power of a Literature-Free Life? Just wondering.
WONDERFUL PARK SLOPE LINDEN TREES because we loved your frangrance last spring. How to describe it? Honeysuckle, strong magnolia, delicate and floral, a bit musky.
XANADU because the Piper Theater cast and crew channeled Olivia Newton John roller skates and all in JJ Byrne Park. Have you never been mellow? 
WILL YANKOWICZ because you are one heck of a reporter and we thank you for your devotion to Park Slope.