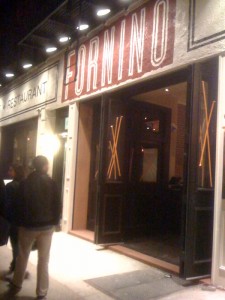 The Community Bookstore has reinvented itself as the Community Shoe Store. I kid you not. They've spray painted the window and the awning. And in the window there's an odd and motley assortment of shoes: rain boots, Doc Martins, used sneakers, high heel sandals.
No books. Only shoes.
Once inside, however, it's the same old store. Books, books, and more books. The shopkeepers are wearing funny hats that say April Fools.
No kidding.