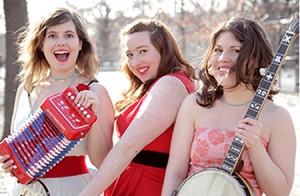 Doll Parts calls itself Brooklyn's premiere Dolly Parton cover band. I think that probably desribes them to a "T". I don't think there are any other Dolly Parton cover band in Brooklyn but I could be wrong.
I'm psyched because I happen to love Dolly Parton's songwriting (Coat of Many Colors, Jolene). A lot of people probably think of Dolly as an icon of country kitsch but I think there's a lot more going on.
The five member band will play Union Hall on Wednesday at 7:30 PM. Gentleman Callers is also on the bill.