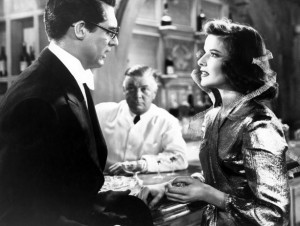 Just gotta say: There are some pretty wonderful films playing at BAM this weekend—and it's so much fun to see these classics on the big screen.
I mean, who can resist: Sullivan's Travels, His Girl Friday, or Katherine Hepburn and Cary Grant in Bringing Up Baby or George Cukor's classic, late-Depression-era romantic comedy, Holiday. Or Pat and Mike with Spencer Tracy and Hepburn or The Palm Beach Story with Claudette Colbert.
It's all part of BAM's  American Gangster: Great Comedy Teams series. Check here for the full schedule at BAM.