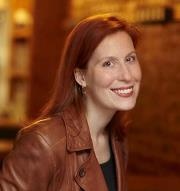 It was only a matter of time before the first indie rare book dealer arrived in Park Slope. Sure, Brooklyn has always had great used bookstore like P.S. Books, Unnameable, Book Thug Nation. Park Slope used to have quite a few before high rents got the best of them. But Honey & Wax Booksellers, founded by Heather O'Donnell, is truly something new.
A Park Slope resident for 15 years (and a PS 321 parent), Heather studied English at Columbia and Yale, where she worked as a curatorial assistant in the Beinecke Library. After three years teaching at Princeton, she left academia for rare books, learning the trade in the flagship gallery of Bauman Rare Books.
In other words, Heather has major cred.
Last fall, she left to launch Honey & Wax out of her Park Slope dining room. She specializes in surprising copies of classic literature, "books with a social life and a secret past."
"It's a risk, but there's a real opportunity now for a different kind of bookseller. I say this because all around me, I see the emergence of a different kind of collector. Digital text has made everyone newly aware of the qualities of the printed book," she writes in an email. "Some people don't miss those qualities, but others really do, and seek out printed books by choice.
On September 23rd, Heather will be the first rare book dealer ever to exhibit at the Seventh Annual Brooklyn Book Festival, the largest annual literary event in NYC. There she will be handing out the first Honey & Wax catalog, which features eighty books photographed in a friend's Ditmas Park home, at the Brooklyn Book Festival.
She'll also be displaying a wonderful selection of books, including some of her favorites: Walker Evans's copy of The Waste Land, Graham Greene's copy of George Eliot's letters (with his handwritten indexes in each of the seven volumes), a signed first edition of Toni Morrison's Beloved, a first edition of Countee Cullen's Color, an inscribed first edition of Truman Capote's Tree of Night and even a signed first edition of Maira Kalman's Max Makes a Million. 
Full disclosure: Honey & Wax Booksellers is a client of Brooklyn Social Media, my new PR and social media firm for entreprenuers and authors.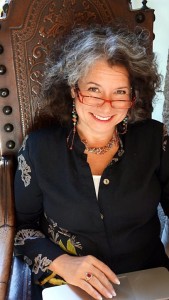 I just love Gina Barreca's funny and smart take on the world.
On Huffington Post today, Gina Barreca writes a love letter to independent bookstores.
For those who don't know, Gina blogs for the Chronicle for Higher Education, Huff Post and Psychology Today. She is also a professor of English and feminist theory at the University of Connecticut. Her books, which have been translated into seven languages, include They Used to Call Me Snow White But I Drifted, Babes in Boyland, and It's Not That I'm Bitter. Her latest book, Make Mine a Double, was published in September 2011 and includes an essay of mine in there called the Park Slope Stroller Wars.
Here's an excerpt from a piece called Why Independent Bookstores Matter, which will resonate with Park Slopers, great supporters of indie bookstores like the Community Bookstore. Read the rest on Huff Post. 
"Independent bookstores do everything big corporate bookstores do, with only one significant difference: Independents do it better.
"Without independent bookstores — meaning those places not owned by huge corporate chains or multinational conglomerates –there would be three, maybe four, books published a year.
"There would be a blockbuster thriller, a densely detailed romance, a pseudo-science exploration of a catchy phenomena, and a celebrity bio.
"And a diet book — there would be a diet book.
"So eventually, there would be one book issued per year: a densely detailed autobiographical and pseudo-scientific celebrity thriller containing recipes. Denzel Washington meets Stephen J. Gould meets Don Delillo meets The Naked Chef. Yum."