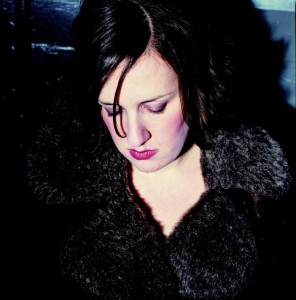 Greta Gertler sends me press releases from time to time and I read them. At first I read them because of the last name that we share. Her's, however, is spelled without the annoying—and distinctive—h as in Ghertler.
Now I read her press releases because I know how very talented she is.
Gertler will be  performing with her band, The Universal Thump at Barbes in Park Slope on Thursday, July 26. They will be joined onstage by special guests Alec Spiegelman & Kristin Slipp (Cuddle Magic) and Byron Isaacs (Ollabelle).
The Universal Thump performed an acclaimed "All Things Must Pass" benefit concert/recording project on the anniversary of the release of that incredible record with special guest Rick Moody, Missy Higgins, Shara Worden (My Brightest Diamond), John Wesley Harding and many others.
Read my ecstatic review of that show here: http://onlytheblogknowsbrooklyn.com/tag/the-universal-thump/ Here's an excerpt:
"Only in Brooklyn could a super group of stellar musicians calling themselves The Universal Thump come together to recreate the Phil Spector-style wall of sound that enhanced George Harrison's 1970 All Things Must Pass.
"Only in Brooklyn could this dizzying array of vocalists and instrumentalists, perform the entire, yes, the entire three-album set.  In the process they brought down the house not once but numerous times during the three-hour show at The Bell House last night, November 29th, the 10th anniversary of Harrison's death from cancer and just days away from the albums release date in 1970."
At Barbes, the band will preview songs from their forthcoming eponymous double orchestral whale-pop album, to be released in the US on October 2, 2012.