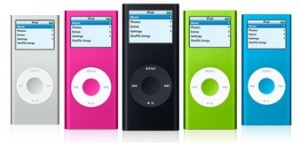 Last night at the Republican National Convention, GOP Vice Presidential nominee Paul Ryan compared his iPod playlist to Mitt Rommney's.
"We're a full generation apart. And, in some ways we're a little different. There are the songs on his iPod that I've heard on the campaign bus and on many hotel elevators. He's actually urged me to play some of those songs at campaign rallies. I said, I hope it's not a deal breaker, Mitt, but my playlist starts with AC/DC and ends with Zeppelin."
I looked at my playlist this morning. Mine starts with Adele (and then Adrian Hibbs) and ends with The White Stripes and Yo La Tengo.
What's the A and Z of your playlist? And what does or doesn't it say about you?