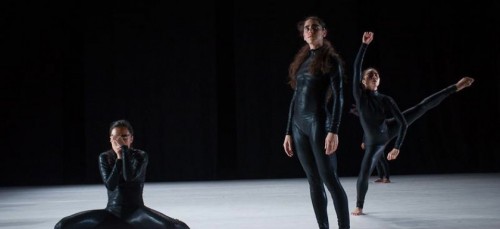 After last year's successful inaugural season the BEAT Festival's second season focuses on site-specific and immersive theatrical experiences in unusual and non-theatrical settings.
BEAT stands for Brooklyn Emerging Artists Theater but the BEAT roster includes a whole lot more than emerging artists with seasoned and accomplished artists like Ping Chong, Lemon Andersen, Brave New World Repertory and others. But there are lesser known groups as well like LeeSaar and the Institute for Psychogeographic Adventure.
This past Sunday night at Congregation Beth Elohim, Brave New World Repertory Theater presented a reading of reflections by those involved with the CBE Feeds initiative, which has been serving food to victims of Hurricane Sandy for the past year and intends to continue.
Also at Beth Elohim, on September 21 they will presenting Ping Chong's Brooklyn 1963, about events connected with civil rights and the fight for freedom in Brooklyn.
There's a whole lot more to the festival, including a performance on Saturday, September 21 of the "striking, sexy and assertive choreography" of LeeSaar, a dance company established in Israel in 2000 by  Lee Sher and  Saar Harari.