June 29, 2014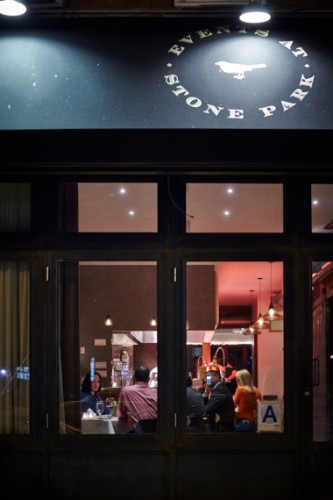 Folks in Park Slope are definitely very enthusiastic about The World Cup. Bars along Fifth Avenue have installed projection screens and patrons are watching the games while enjoying drinks and comraderie.
I was surprised (and pleased) to learn that one of our swankier restaurants is also getting in on the World Cup fever.  At Stone Park Cafe, you can enjoy soccer, eat their wonderful menu while knocking back beer, wine and cocktails. The food and drink will both be inspired by the  countries competing that day.
What fun and classy way to enjoy the World Cup.
It's all happening in their Events at Stone Park space located on Third Street  just west of Fifth Avenue, where they've got a 100″ screen and state-of-the-art sound system for your viewing pleasure. They will be open on 15 days for select games. So join Gary (Englad), Silaine (Brazil), Edy and David (Houduras), Ferny and Mauricio (Columbia), co-owners Josh and Josh (United States), Manny and Gabino (Mexico) and cheer on your favorite teams. The schedule is listed on their website. 
June 17, 2014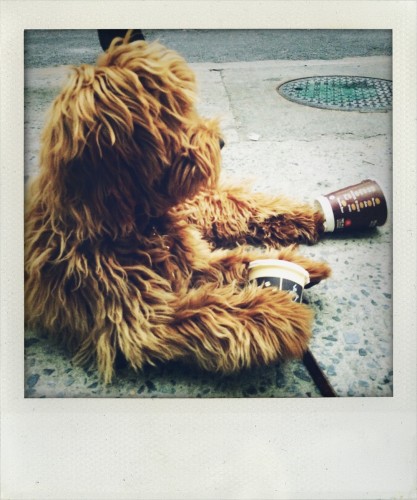 First things first: She used to live on Park Slope's Third Street. So that's a lot of cred right there.
Last week Suzanne Donaldson launched Mrs. Sizzle, what she's calling a dog and art blog, a site for dog lovers who admire art and photography. With her unerring eye, Donaldson and her team will bring you gorgeous art, leashes and pet accessories, tips on training, and most importantly: a resource for dog rescue. In fact, any photos that Donaldson shoots for the blog will be with rescue dogs in the hopes of finding them homes. Quickly.
Donaldson is eminently qualified to run a super-duper blog. She's been a photo editor for more than 20 years and is a woman of great taste and style. She's worked at Glamour, Interview Magazine, Robert Mapplethorpe Studio, various Condé Nast magazines, and as the director of Luhring Augustine Gallery in New York City.
Whoa.
Needless to say she is obsessed with dogs (has three of her own) and photography so starting a dog photography and art blog was, like, a no brainer. Yay for photo lovers, yay for dog lovers everywhere and yay for me, a new blog to have on my bookmark tab.
Check out Mrs. Sizzle for posts about Cindy Sherman and her parrots, William Wegman and his iconic Weimaraners, and a cool seventies shot of a car and a dog by the brilliant William Eggelston. Most fun of all, you can send snaps of your pets to her Snap Paws section. You just might see your shot posted on Mrs. Sizzle.
Congrats to Suzanne for this exciting venture or should I say adventure.
Photo by Ines and Vinoodh, who post their dog Leo's pic every day at @INEZVINOODH.  Find it on Mrs. Sizzle
June 15, 2014
I wrote this in September 2008 a few days after my dad died. 
So many people ask me to describe my dad. For those who weren't at the funeral I say, read the eulogy. Yet, with each passing day, I come up with dozens of memories that were not included (I mean, it couldn't be THAT long a eulogy).
Sometimes I feel like I say the same thing over and over:
He was a brilliant, intellectual man with a great sense of humor.
He skipped out on his college graduation at UC Berkeley to see a famous race horse run (Citation).
He wrote great concepts, copy and headlines when he was in the advertising business from the mid-1950′s to the late 1980′s (Aunt Jamima, what took you so long? Who Says a Newspaper Has To Be Dull? Quaker Oats: The Cereal Shot From Guns, Do It The French Way, Step up to Dutch Masters and smile brother smile, Quisp and Quake, Get Your Daily Dose of Dallas…to name a few).
He wrote a screenplay about the night Henry David Thoreau spent in jail, a Thoreau calendar, an opera based on Nixon's Checkers speech, a suite of songs which can be heard on a terrific album by Bob Dorough called This Is A Recording of Pop Art Songs with lyrics based on a weather report, a Brooks Brothers collection bill, a traffic ticket, a laundry ticket and the Webster's dictionary definition of love. There was also the bestselling book he co-authored called The Couple.
He loved to birdwatch, to read, and to look at his view of the lower Manhattan skyline.
He studied the New Yorker listings for art, theater, music, and films he wanted to see.
He loved his house in rural East Greenwich, New York. It was his 40 acres and a lake not too far from Saratoga Race Track.
He watched the towers fall on 9/11 and told me: "What was once the most beautiful view in the world is now the ugliest."
He told fantastic stories. My son has them memorized but I will miss the way he told them.
He was a funny, funny man who had a magnetic personality. He was a tough critic and a great person to walk through a museum with though it could be intimidating. He loved the opera,  Louis Armstrong, Billie Holiday, Bessie Smith, Duke Ellington and Sidney Bechet; he collected jazz and classical LP's.
He was a loving and protective dad; I  remember he called the morning of Hurricane Gloria back in 1986 and told me to stay home and I did.
He reached for my hand when I crossed the street until I was well past 30; he almost didn't let me go on a bike trip with two girlfriends from North Carolina to West Virgina when I was 16. Finally he relented; he wouldn't let me take a semester off from college afraid I'd never return; he visited me every day when I was in the hospital with pre-term labor with Henry…
I cherished every word he wrote me in birthday cards. I especially loved his doodles of elephants and airplanes.
It was easy to take care of him the way we did at the end. Our love for him abundant and overflowing.
June 15, 2014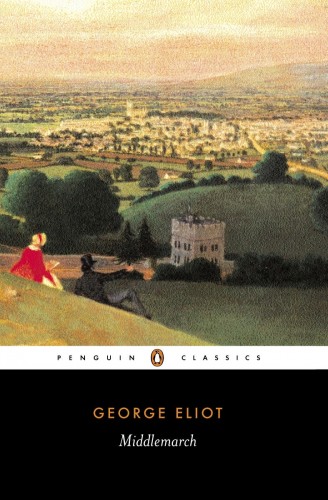 I wrote this post in September 2008 soon after my father died. Since then I have read Middlemarch and it is one of my favorite books. Happy Father's Day Dad. 
My father, always a constant reader, was reading Middlemarch by George Eliot, in the weeks before he died. He took it with him to his recent chemo therapy sessions and even to the emergency room on August 25th.
A huge book collector, my father always had a good selection of books out from the public library in Brooklyn or Glen Falls (depending on where he was spending his time). Middlemarch was a library book, which he took out from the Cadman Plaza branch of the Brooklyn Public Library.
On Thursday I saw Middlemarch on the wine rack near the front door in his apartment and immediately knew that I wanted to take it back to the library. I even thought about reading it before returning it as a sort of homage to my dad.
I thought about that Raymond Carver story about the baker who is livid because a woman doesn't pick up the birthday cake for her son, who is killed in a car accident. Unknowingly, the baker keeps calling the mother to come get it…
On Friday, I decided to drop the book off at the Park Slope branch of the Brooklyn Library. I told the woman at the desk that I was returning it for my father. She said that there was a $4 fine on the book and another $3 outstanding fine (maybe another book still out?). She didn't ask me to pay—I guess because I said I was returning it for my dad.
I wanted to tell her that my father died on September 7th. But I didn't. Initially, I thought I would tell them to stop his library card just the way I stopped his AARP supplemental insurance and other things, too. On the phone, people offer their condolences and then take care of business. But to do it in person, it seemed too hard.
Besides, it felt too final to stop his card; he's had a library card his entire life and I want that library card to go on forever.
There will always be an open library card for my dad. Why not?
We are encouraging donations in my father's name, Monte Ghertler, to his favorite library in Glen Falls, NY:
Crandall Public Library,
251 Glen Street, Glens Falls
New York 12801
May 27, 2014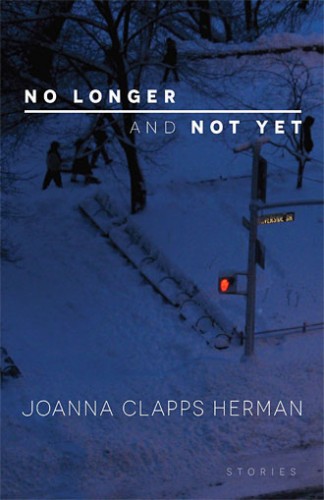 Joanna Clapps Herman, author of No Longer and Not Yet and Esther Cohen author of Book Doctor will read at Book Culture on June 3rd at 7PM. Classical Singing in New York in June will be in attendance. They might even sing.
Come listen, schmooze, drink wine and enjoy the wit, wisdom, literary smarts and chutzpah of these tow acclaimed authors. Wine and refreshments will be served Books will be sold.  Located at Book Culture, 536 West 112th Street between Broadway and Amsterdam Avenue.
May 14, 2014
Books at Babeland presents Sexy Edgy Moms on May 16 at 7PM. Provocative writing about sex, moms, marriage and Mad Men (and women) with poet/philosopher JENNIFER MICHAEL HECHT, author of Stay: The History of Suicide and the Philosophies Against It; LYNN LURIE, author of Quick Kills, personal essayist KAREN RITTER, poet JENNY DOUGLAS, who runs the Brooklyn Cottage, LISA LEVY, performance artist and host.
Babeland Brooklyn, 462 Bergen Street, Brooklyn, NY 11217. 2,3 trains to Bergen Street. Any train to Barclays Center/Atlantic Center.
Jennifer Michael Hecht is a poet, historian, and commentator. She is the author of seven books, including three award-winning books of poetry. Most recent of these is Who Said, just out with Copper Canyon. Publisher's Weekly called her second poetry book, Funny (Wisconsin, 2005), "One of the most original and entertaining books of the year." Hecht's history and philosophy books include the bestseller Doubt: A History (Harper); and her most recent book, an argument against suicide, is Stay: A History of Suicide and the Philosophies Against It, just out with Yale. She's published in The New Yorker, Poetry, The New York Times, The Washington Post, and has been a guest on Hardball and other television, and on a lot of NPR and BBC. She lives in Brooklyn. Mother of Jessie and Max.
Lynn Lurie is the author of two novels, Corner of the Dead (2008), winner of the Juniper Prize, and Quick Kills (Etruscan Press, October 14), which Brian Evenson describes as "filled with quiet menace." Her short fiction has appeared in Vol. 1 Brooklyn. She lives in New York.
Karen Ritter has squandered decades in advertising, writing for clients as diverse as Dunkin' Donuts and Weight Watchers. Persuading some people to gain weight and others to lose it eventually drove her to fiction. She is at work on a novel, The Other Ingrid Bergman. Karen has a 21-year-old son and is the edgy owner of a puppy. She feels as inadequate as a dog owner as she once did as a new mother: recently, a woman pointed out that her nine-week old was gnawing on a cigarette butt. Karen's first humor piece is being published this month.
Jenny Douglas is the founder and curator of The Brooklyn Cottage, an arts salon that champions the unleashing of our most radically unique selves–through storytelling evenings, meditation gatherings, cooking classes, art receptions and workshops of all kinds. A commitment by Jenny to pen a haiku a day for all of 2014 led to the unplanned eruption of a "haiku memoir," now slated for publication by Saddle Road Press in early 2016. Born in Montreal and raised in Tokyo, Jenny is a longtime liver and lover of Brooklyn–and shares a Prospect Heights brownstone with two teen daughters, an aging dog and cat, and the various friends and travelers who pass her way. Jenny really likes Babeland.
May 3, 2014
On May 8, 2014 at 8PM Brooklyn Reading Works Presents EDGY MOMS 2014: Provocative Writing about Mothers and Motherhood with hosts Louise Crawford and Sophia Romero
This year's Edgy Moms are: Joanna Clapps Herman, author of No Longer and Not Yet; Michele Zackheim, author of Last Train to Paris; Nicole Caccavo Kear, author of Now I See You; Karen Ritter, humorist; poet/essayist Marietta Abrams Brill; poet Alex Beers,  and Laura Elizabeth Nelson, author of "A Bright Eyes Song Ended My Marriage," published on XO Jane.
May 8. 2014 at 8PM at The Old Stone House, 336 Third Street, Park Slope, Brooklyn, NY 11215, 718-768-9135. F train to Fourth Avenue, R Train to Union Street.  A $5 donation includes wine, refreshments and gift bags from Babeland and The Modern Chemist.
May 3, 2014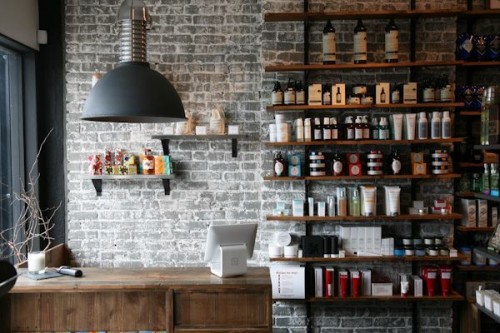 Today's the day.  The Modern Chemist, Park Slope's contemporary bespoke pharmacy, opens at its brand new location on Fourth Avenue and Sackett Street.
Pharmacists/owners Carlos Urriola and Par Vora with partner Juliana Porotsky will be on hand all day to introduce locals to their beautiful new shop and their personalized, one-on-one approach to healthcare.
"It is our aim to positively impact the health and well being of our customers and give them the personal care they deserve," says TMC co-owner and pharmacist Carlos Urriola. From noon until 6PM, there will be  music, tastings, product demos, face painting and much more. "I promise you, this will be a fun-filled day," says Urriola.
The Modern Chemist, the first pharmacy on Park Slope's Fourth Avenue, isn't just any pharmacy: we are a compounding pharmacy, which means that medications are tailored to the patient's needs and our pharmacists work closely with doctors to get the best results.
Compounding can mean flavoring prescriptions and over-the-counter medications; making and flavoring medicines for pets; customizing formulations; and creating discontinued products.
In addition to compounding, The Modern Chemist features a wide range of traditional and progressive health and beauty products, including personal care, sports nutrition, vitamins and supplements, homeopathy and aromatherapy.
Since 2010, The Modern Chemist has been a trusted health practitioner in the back of a Park Slope drug store.  Now,they've got their ery own shop on Park Slope's newest residential boulevard, designed to our specifications, where you can find holistic products, person-to-person interaction and skilled pharmacists who pay attention and care.
April 19, 2014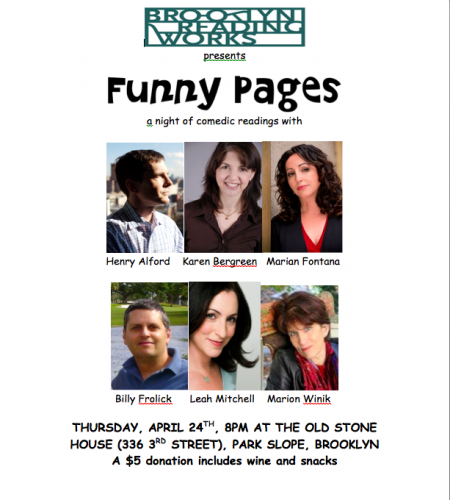 Marian Fontana has once again pulled together an incredible line-up of enormously talented and funny writers from near and far for Funny Pages 2014. You won't want to miss what is sure to be an uproarious evening of humor.
Looking forward to seeing you on April 24th at 8PM at The Old Stone House in Park Slope.
 ABOUT THE FUNNY PEOPLE: 
Henry Alford has written for the New York Times and Vanity Fair for over a decade. He has also written for the  New Yorker. It is entirely possible that you have heard him on National Public Radio. He is the author of a book about manners,Would It Kill You To Stop Doing That?; a book about the wisdom of people over the age of 70, How to Live: A Search for Wisdom from Old People (While They are Still on This Earth; a humor collection,Municipal Bondage; and an account of his attempts to become a working actor, Big Kiss, which won a Thurber Prize.
Karen Bergreen is a stand up comedian, a former lawyer and the author of Perfect is Overrated and Following Polly, a novel. She lives in New York City with her husband and two sons.
Billy Frolick's journalism has appeared in The New Yorker, Movieline, Premiere, and The Los Angeles Times. His screenwriting credits include DreamWorks Animation's MADAGASCAR. Billy's 2003 directing debut, It Is What It Is, screened at many global festivals, including the New York International Film & Video Festival, where it won the Audience Award for Best Picture, as well as prizes for Best Screenplay and Best Directorial Debut. He is preparing to direct the comic heist Low Notes, from his own original screenplay.
Downtrodden Abbey  released in December from St. Martin's Press, is Billy's fifth book-length parody. The first, The Ditches of Edison County (Plume, 1994), was a national bestseller, and was published in several foreign editions.
Marian Fontana's work has appeared in The New Yorker, Vanity Fair, Salon.com, The Guardian and more. Her memoir, A Widows Walk was published by Simon and Schuster and was called a Top Ten Great Reads of 2005 by People magazine and on the New York Times best selling biography list and was nominated for a Books for A Better Life Award. Her essays have appeared in the anthologies Money Changes Everything andThe Time of My Life for Random House and most recently in My Apocalypse for Sock Monkey Press.
Leah Gray Mitchell, a musician,actress and dancer, was one half of the acclaimed duo, Two Chicks and a Casio. After releasing their second album, Back2Bitter, they played Joe's Pub and numerous other venues in New York City and Boston. Jane magazine sponsored a West coast tour to San Francisco, Los Angeles and Seattle. She has performed in numerous film and theater projects and runs her own ballet school on Staten Island.
Marion Winik was Baltimore Magazine's 2013 pick for "Best Humorist," Marion Winik is the author of eight books of creative nonfiction, including the New York Times Notable BookFIRST COMES LOVE and THE GLEN ROCK BOOK OF THE DEAD. Her most recent are HIGHS IN THE LOW FIFTIES and the e-book GUESSWORK. Marion writes a regular column at BaltimoreFishbowl.com, and her work has appeared in The New York Times, The Sun, Salon, and a bunch of other places. She reviews books for Newsday and Kirkus Reviews, and her commentaries for All Things Considered are collected atwww.npr.org. She is a professor in the MFA program at the University of Baltimore.
April 19, 2014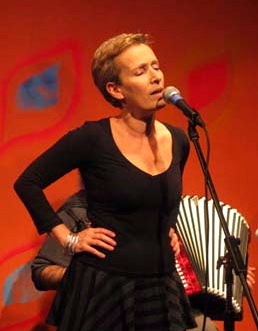 Tonight at Barbes at 8PM Romanian-born Sanda Weigl sings gypsy songs with musicians playing Romanian flute, fiddle, accordion and bass. Weigl has had a tumultuous—and fascinating—career, first as a singer for the popular east-german rock band Team 4, then as an imprisoned dissident and finally as a New York -based musician who has collaborated with such luminaries as Robert Wilson and (the late) Pina Baush.
Her latest album, Gypsy in a Tree, is dedicated to the Romanian Gypsy songs of her childhood. Don't miss Weigl in one of her rare Brooklyn performances at Barbes located at 379 Ninth Street at 6th Avenue.
April 11, 2014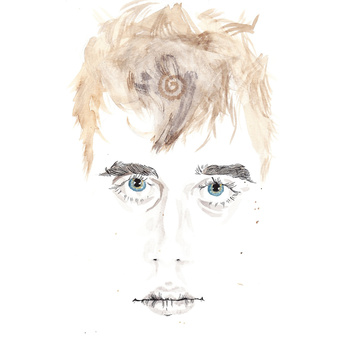 It has been interesting to observe my 22-year-old son Henry since January 20th when he released Wendy, his album of seven songs loosely based on Peter Pan. My son, whose solo musical project goes by the name of Small Wonder, seems to be walking with a spring in his step these days. He has a newfound confidence born of completion and validation. Within hours of Wendy's release on Band Camp, a digital music site, he was "discovered" by Gold Flake Paint, an influential blogger in England. Without reading it first, he read the following review aloud to us in the living room:
"I don't really know anything about Small Wonder. There was another full-length back in 2011 but nothing since. "Small Wonder is henry crawford and vice versa." is all that the album bio tells us and while it's not much to go on, I don't need any more than that. All I need to know is laid out across a record that just hit me, instantly. It makes me want to sob. It makes me want to hug everyone I've ever loved and apologise to all of those that I've let down. It makes me want to crawl in to the one I love now and hold her for longer than I ever have before. I feel connected to it. I feel like I grew up with it; like it knows all of my secrets and fears and hidden memories. I feel like it was made only for me. I feel like maybe it was made by me.

And this is where my new-found problems come in, because I've yet to tell you anything about Wendy. You don't know what it sounds like, which genre it falls in to, which of the seven tracks is the most catchy, where the hidden secrets are to be found – but you know what? I'm ok with that. There are times when I don't want to pull a record apart in that way, to deconstruct it to its roots. Sometimes I just want it to be there and to exist and hope that when someone reads the way it affects me, as a person rather than a magazine, they'll take a chance on it anyway."
In a stunned silence, we took in what we'd just heard. Then my husband spoke in characteristic understatement.
"I think that was a good review," he said.
After that astonishing rave, there were more reviews of my son's gorgeous song cycle about the difficulties of growing up. There were reviews from music bloggers in Greece and Italy. A French blogger compared Wendy to the films of Spike Jonze.  Leor Galil in the Chicago Reader wrote: "Small Wonder main man Henry Crawford calls his music "agnostic gospel," and that tag well fits his band's new album Wendy; the kitchen-sink indie-rock songs have nothing to do with religion (or gospel music for that matter), but they've got an otherworldly spiritual energy that's got me hooked." In NME, a British music weekly, the reviewer wrote: "Small Wonder is anything but inconsequential. Henry Crawford's project is grand and intricate." Just yesterday Wendy was mentioned in Stereogum: "Album highlight "Clearly Again" frames those concerns in a fragile yet expansive indie-rock ballad."
Within a day of its release, the album was picked up by a distributor called Father and Daughter Records. The album is available on iTunes and can be purchased as a tape cassette or LP. Don't look for a CD, CD's are, not surprisingly, done for.
Which isn't to say that I needed a bunch of music bloggers,  reviewers or an influential indie distributor to tell me that my son had created something special.  I've listened to the album almost daily since January 20th because I am fascinated by its lyricism, its slow building musical epiphanies, and its searing instrospection. The album is intricately based on the imagery of Peter Pan. In songs with names like Ball Lighning, Clearly Again, Patron Saint of Pretty Faces and Lost at Highway, Small Wonder describes the inner landscape of a young man transitioning from adolescence to young adulthood with a hyper-vigilant sense of awe and apprehension.
I am so proud of my son because he has not only created something complex and beautiful but he finished it, named it and put it out there for the world to hear. That is brave and strong. For someone who writes about his fears of growing up, I can't imagine a better example of it.
A word about the drawing of Henry on the cover (and on this post). It's by the extremely talented Susannah Cutler.
April 11, 2014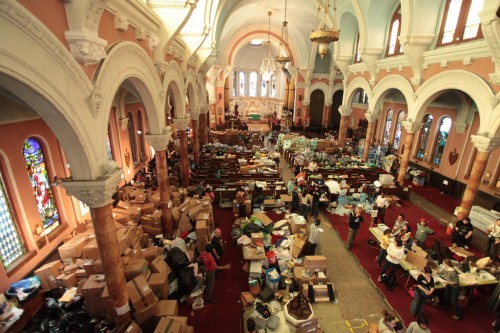 In his dual career as a minister and photographer, Reverend Tom Martinez is drawn to images that reflect New York's interfaith diversity, its unexpected natural habitats, and the spirit of protest and volunteerism that's all around. He also documents art on the ever-changing canvas of the City's streets and walls.
The Soul of the World is an exhibition of his photography at the James Memorial Chapel at Union Theological Seminary, 3041 Broadway at 121st Street, and it will run through May 5, 2014.
Tom is no stranger to readers of Only the Blog Knows Brooklyn. Since 2007, I have been proud to publish his work on this blog. His photographs of Brooklyn after Hurricane Sandy, are especially powerful, as are his shots of Occupy Wall Street, Coney Island, Red Hook, his Kensington neighborhood and the Children of Abraham March, an annual  interfaith walk for peace in Brooklyn.
At the core of his work is a deep sense of humanity and an appreciation for those who seek to fix what is broken in the world. The photograph above was taken in the weeks after Sandy, when Occupy Sandy was running a relief center in  The Church of St. Matthew, St. Luke's, an Episcopal church in Bed Stuy. About those weeks after Sandy, Martinez writes,
"Shooting its aftermath reminded me of being in New Orleans after Katrina. It was also a reminder of the powerful resilience of the human spirit, evidenced in the way the Occupy Wall Street movement morphed into Occupy Sandy.  Having successfully survived "off the grid" during the Wall Street protest—bringing in food and generating energy—after the hurricane, Occupy activists seamlessly re-directed the flow of resources outward to those most in need, setting up distribution hubs wherever they could."
Martinez's photographs of nature, particularly his virtuosic shots of hawks flying over Green-Wood Cemetery and Prospect Park, convey an innate comfort and connection to the natural world and a true sense of wonder.
In 2003 Martinez became minister of All Souls Bethlehem Church in Brooklyn's Kensington neighborhood, an unusual house church with a diverse congregation. Tom graduated from Union Theological Seminary in 2000 and subsequently completed a three-year stint at Christ Church in Summit, NJ. With the Christian Peacemaker Teams, he spent two weeks in Baghdad in an effort to promote a human connection with the Iraqi people and alternatives to war. He is the author of the book, Confessions of a Seminarian: Searching for Soul in the Shadow of Empire.  He is the co-founder of Switch to Manual, which offers camera workshops and photo walks. His photographs have been published in the Staten Island Advance, the Brooklyn Paper, Tikkun, and, of course on this blog.
The Soul of the World: Photographs by Rev. Tom Martinez
Union Theological Seminary
3041 Broadway at 121st Street
NY NY 10027
The show will be up through May 5th.
April 11, 2014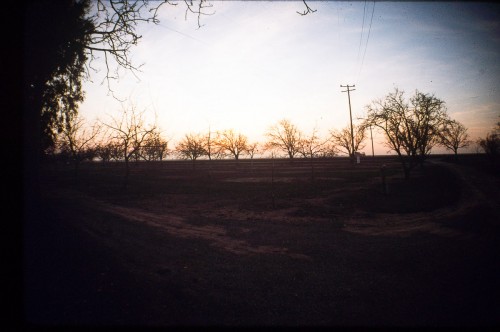 March 30, 2014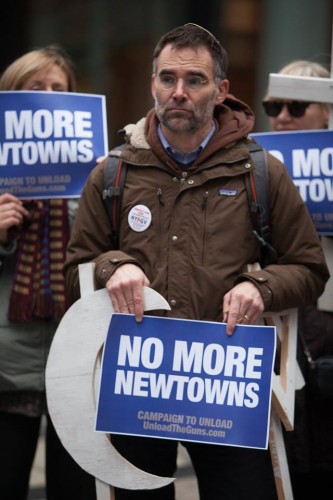 On Wednesday my sister called to say that Rabbi Andy Bachman would be resigning his post at Congregation Beth Elohim in 2015. As a member of the synagogue, she'd received an email from the President of the congregation. I told her to send me the email. Then I realized that in this day and age, the information would be on Facebook.
And there it was. Rabbi Bachman posted his letter to the congregation on Facebook and comments were coming in fast. I also checked Rabbi Bachman's blog Water Over Rocks and saw that his letter was posted there, too.
Which brings me to how I first became aware of Rabbi Bachman: I discovered his blog. I loved the idea that a rabbi had a blog. This was back in 2005 when I was an insanely enthusiastic hyper-local blogger and he was the leader of a group called Brooklyn Jews. Blogging was not the ubiquitous activity it is today so I felt he was a kindred spirit in the art and soul of the blog. In fact, I was so impressed with his thoughtful meditations on religion and community,  I invited him to be one of the speakers at the Second Annual Brooklyn Blogfest in 2006 (along with author Steven Berlin Johnson, the late Robert Guskind of Gowanus Lounge, and Brownstoner's Jonathan Butler).
That night, a huge crowd gathered at the Old Stone House. We had to turn many away. I waited for Rabbi Bachman to show up because he was listed as the first speaker. Unfortunately, he had to attend to a rabbinical emergency, a hospital visit I think. The Reverend Daniel Meeter of Park Slope's Old First Dutch Reformed Church, also an early blogger, graciously spoke to the audience and said a prayer. In Dutch.
A year later, I reported on Reverend Meeter's passionate and soul-baring post on his blog about three homeless men who slept on the steps of his church and his frustration with them. Reverend Meeter had tried help these men, tried to get them jobs, apartments and health services. But they continued to live on the church's steps. When the men urinated on the steps, Meeter lost it. He grappled with what to do about it on his blog:
"Their names are Robert Royster, Will Franklin, and Frank. They cause me a great deal of trouble, and lots of anger from our neighbors, and I do wish they would go away, but, whatever else, they remain human beings, images of God, and they need to be treated with respect."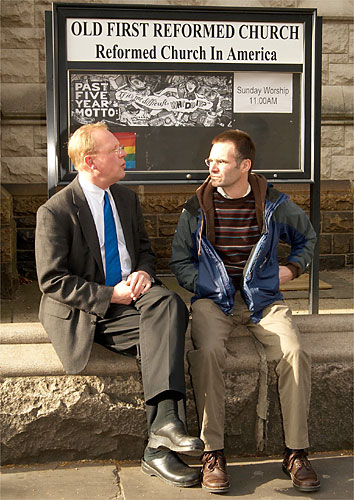 Soon after, the Reverend and the Rabbi united to form the Park Slope Coalition for the Homeless. This group was created after a meeting with the city's Department of Homeless Services. Bachman posted the group's goals on his blog: "Acknowledge with dignity those who are homeless. … Work for their dignity and safety. Connect them to the variety of homeless services in the city. Support the provision of services to these people."
That was not the last time that the Reverend and the Rabbi united to do service for their community. Together they added an ecumenical note to Park Slope, when they borrowed each other's sanctuaries, when building troubles prevented them from using their own. Spending Yom Kippur with Rabbi Bachman in Old First Church is a memory I will forever cherish.
As to his community work, Congregation Beth Elohim seemed the perfect platform from which to address that which is broken in the world. I figured he'd be a rabbi forever.
Apparently, he saw it differently. After turning 50 and after seeing the devastation of Sandy and what it revealed about underserved and impoverished comminities like Red Hook and Coney Island not far from Park Slope, Rabbi Bachman decided to focus on homelessness, hunger, violence and poverty in New York City—not just Jewish service.
 "Last year, the combination of watching our community's response to Hurricane Sandy as well as the fortuitous and inevitable rite of passage of turning 50, I began to explore the idea of moving beyond strictly Jewish service and contemplate seriously the idea of serving disadvantaged communities broadly throughout New York City.  The issues of poverty, hunger, homelessness, education, and violence remain central to my own concerns as a citizen of New York."
I will admit that my initial reaction was sadness.
Sadness for the Jewish ritual that lies ahead that won't involve Rabbi Andy Bachman. He presided over my father's funeral service in 2008. And he did so beautifully. Later he wrote about the service on his blog:
"A beloved man died at age 79 and the structure of mourning and remembrace that was so carefully set in place by his daughters was so perfectly attuned to his wishes and to his abiding influence on them as a parent so that even as they were choosing on their accord how to remember and honor him, his touch and voice could still be heard."
In February, he led the funeral service of Edith Jacobson, my sister's mother-in-law. Again, we witnessed Bachman's special way of meeting death and helping a family through it with Jewish ritual and carefully chosen words and prayers. My sister especially appreciated his presence at the cemetery and how he instructed the mourners to stop seven times on their way to the grave as he recited a Psalm.
It is always bold and inspiring when someone makes a huge change in their lives. It can also be unsettling, not unlike what happens when people decide to divorce. We accept the labels that people adhere to themselves. When changes like this are announced it can feel like a landmark is falling or an institution is crumbling (to paraphrase the song Will You Still Be Mine).  It also forces us to rethink what we are doing. And maybe that is the spiritual "take-a-way." Rabbi Bachman is not only changing his life, but in the process forcing others to rethink their own.
NOTE: The photograph of of Andy Bachman was taken just days before the first anniversary of the Newtown school shooting, when a group of clergy including Rabbi Bachman and Minister Donna Schaper of Judson Memorial Church, took part in a solemn vigil outside Cerberus, an investment firm that profits from the sale of military style assault weapons including the one used in the Newtown shootings. Photo by Tom Martinez.
The photo of Reverend Meeter and Rabbi Bachman is from the Brooklyn Paper.
December 31, 2013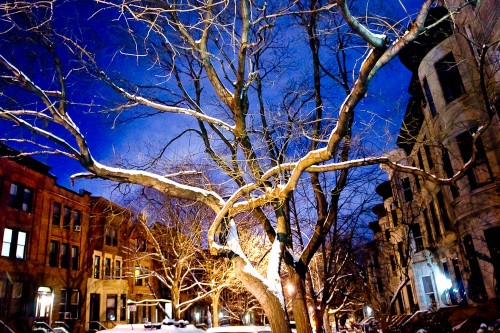 Here it is: The 2013 Park Slope 100, the  seventh annual alphabetical list of 100 people, places and things that make Park Slope a special place to live. 100 Stories, 100 ways of looking at the world.
This year we had help from OTBKB readers, Facebook friends, and our colleagues at Park Slope Stoop, who will be running this list simultaneously. Much gratitude to Liena Zegare and Mary Bakija. 
For me, it's about the people around here who contribute in some way large or small or even teeny tiny to the greater good. Who made you feel good this year? Who did something kind, something smart, something creative, something interesting?
Something inspiring?
A few things on this list divert from that but for the most part that's what it's about.
Please send your comments, your typo and bad link discoveries, your fact checks and your comments to louisecrawford@gmail.com.
Wow, seven years of the Park Slope 100. If you combine them, that's 700 people, places and things to know about, think about, be inspired by.
Here goes…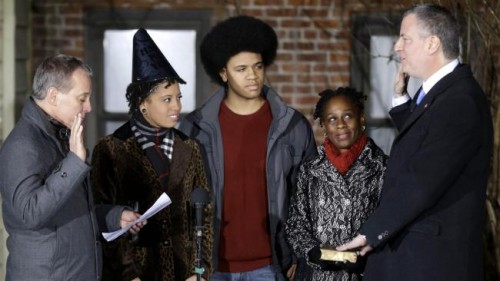 His Honor the Mayor of NYC Bill De Blasio: Park Slope's mayor. Now and forever.
 Lawrence Abdullah, the good Samaritan who helped police catch an alleged groper; as Council Member Brad Laner said, "he's a "model citizen hleping to ensure the safety of his neighbors here in Park Slope.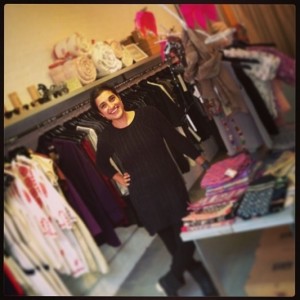 Swati Argade for bringing ethical, yet still fashionable, clothing, jewelry, and more to her new shop, Bhoomki.
Jennifer Jones Austin, named co-chair of Bill de Blasio's transition team, she has an impressive resume filled with public service, but that's not all. A few years back, she had leukemia and needed a bone marrow transplant. It was difficult to find a donor but she did it. Her energy amazes…
Barclays Center. Love it or hate it: it's here with Jay Z, Beyonce, Streisand, Bieber, Rihanna, Miley, McCartney, Billy Joel, Bruno Mars, Cold Play, Depeche Mode, Bob Dylan, Dave Matthews, Leonard Cohen, Alicia Keys, and the Video Music Awards. Oh yeah, and the Nets!
The BEAT Festival with its immersive art all over Brooklyn, including Dispatches from Sandy, reflections from relief volunteers at the front lines of Hurricane Sandy.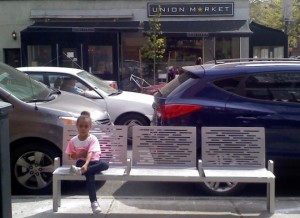 The Benches that have appeared throughout Park Slope, courtesy of the Department of Transportation as requested by diligent members of the Park Slope Civic Council.
Bklynr, Props to Raphael Pope-Sussman and Thomas Rhiel who produce journalism about all of Brooklyn. Twice a month, BKLYNR publishes stories that cover the political, economic, and cultural life of the borough. Each issue contains three pieces, which is designed to look beautiful on your computer, tablet, or phone. Subscribe.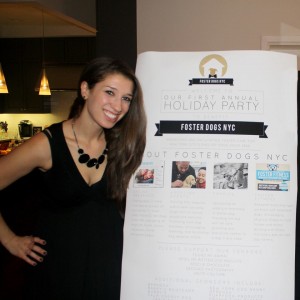 Sarah Brasky, who runs Foster Dogs NYC — she lives in the neighborhood, and has not just placed a lot of dogs not just with foster families (many in the Slope), but has found lots of them forever homes. Plus she organized a great scavenger hunt over the summer!
Bogata Latin Bistro for the food, the service and the atmosphere. I always feel welcome, well taken care of and well-fed there. Gracias.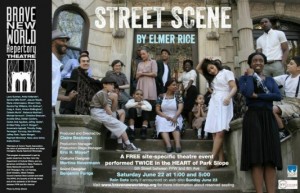 Brave New World Repertory because of their site-specific performance of "Street Scene," a 1929 Elmer Rice play, using real residential buildings as an interactive set on a Park Slope Street.
Breaking Bad at the Gate. Again. Another summer with Walt, Jesse and the BB gang plus great bartenders, and a hushed crowd at Fifth Avenue's best dive bar.
Brownstone Dreams, Kevin McPartland's gripping novel about growing up on the mean streets of Park Slope in the early 1960s. It took five years to write, ten years to publish and a lifetime to live it.
Ann Cantrell of Annie's Blue Ribbon General Store, for bringing a sense of fun for both kids and grown-ups to 5th Avenue. We could stop in every day for a piece of candy, alone.
Dr. Cao at South Slope Pediatrics for creating such a warm and loving practice. They totally succeed in making their patients feel more like extended family members than names on a chart.
Ken Carlton for his self-published novel Food for Marriage. The Big Chill meets delicious food and juicy secrets and lies.
John Ciferni longtime owner of Tarzian Hardware, where we go when we need anything.
Citibike because biking is an awesome way to get around this city.
Sammy Cohen-Epstein: "Sammy was a remarkable kid. We heard heart-wrenching, beautiful stories at the funeral, and from kids and adults all around the neighborhood, about his young wisdom (some in his class called him "the philosopher"), his compassion and his smile, his skills as a soccer and trumpet player, and the rock-solid support he gave as a sibling and friend. His bar mitzvah was going to be November 16th," wrote City Councilman Brad Lander in remembrance of this son of Park Slope who died. RIP.
Jill Cornell because she used her corporate and theater background, street smarts and network of friends to help victims of Hurricane Sandy."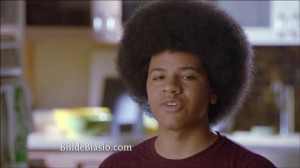 Dante!
The Dolphin that found its way into the Gowanus. The borough watched as this seven foot long mammal turned up in the filthy headwaters of the Superfund canal, more than a mile from the harbor, and struggled for a day before he died. RIP.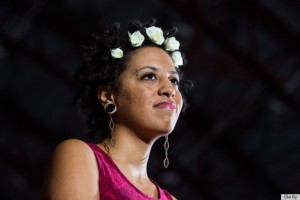 Chiara De Blasio because she bravely shared her story about depression and substance abuse. It can't be easy to be in the spotlight. Bravo.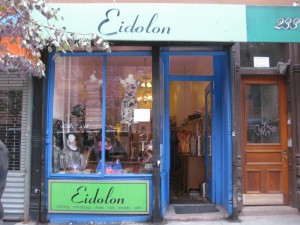 Eidolon, Park Slope's original indie design boutique since 1999 is closing. A fifth Avenue treasure for 14 years, Eidolon  was a cooperative venture with Andrea's clothing designs, Yukie's handbags, Mimi's jewelry and Amara Felice's own variety of clothing and accessories plus all of the designers who have consigned their goods to the store. Big closing sale in January.
Lucy Farrow, the South Slope 3-year-old who is showing cystic fibrosis who's boss.
Marc Russ Federman, author of the marvelously entertaining and appetite inducing book "Russ and Daughters".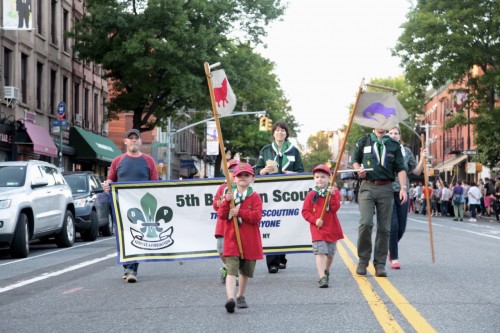 The 5th Brooklyn Scouts at the Brooklyn Pride Parade. The group is committed to providing an appropriate alternative and community-oriented Scouting experience. They welcome everyone and provide a positive learning environment within the context of democratic participation, social justice, mutual respect and cooperation. Photo by  Tom Martinez. 
Forever Brooklyn, a short film by Francesco Paciocco 
Martha Foley, archivist at Congregation Beth Elohim, who is uncovering and preserving CBE's rich history and the history of the people and families, many of them Park Slope residents, who have been part of that vital community
Fourth Avenue. Block by block. Rising to it's potential.
Friends of Park Slope Library, a wonderful community of neighbors created to support the Ninth Street and Sixth Avenue branch of the Brooklyn Public Library.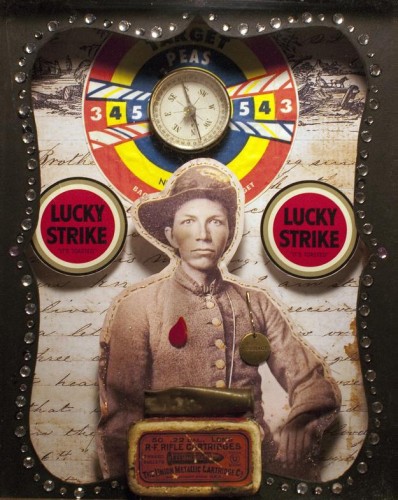 Gail Ghezzi for her blog and exhibition at Jalopy  Birth, Death, Repeat, an art/writing project featuring the shadow boxes of the Brooklyn designer Gail Ghezzi. Ghezzi's shadow boxes are meditations on mortality that use antique artifacts and found objects she acquires at antique fairs, online and on her sidewalk. Each box imagines the final moments of a fictional character, and then surrounds that character with the detritus of a life.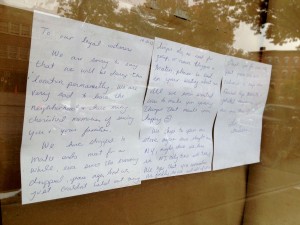 Good Byes: Mindy Goldstein and Charlie Libin, longtime Park Slopers who are leaving for greener pastures in Greenpoint; Sweet Melissa decided to call it a day. And what a loss to  someone who loves fine baking and Saturday morning coffees with her sister (who could that be?). Two Boots: Where do we begin?
Katie Goodman for Sh*t Park Slope Parents Say (and continuing to be funny after that).
Martha and Gary Goff for their work on climate issues and with Brooklyn for Peace.
The Greed and Avarice that exists among commercial building owners and landlords on 7th Ave…leaving storefronts vacant for years at a time. Shame.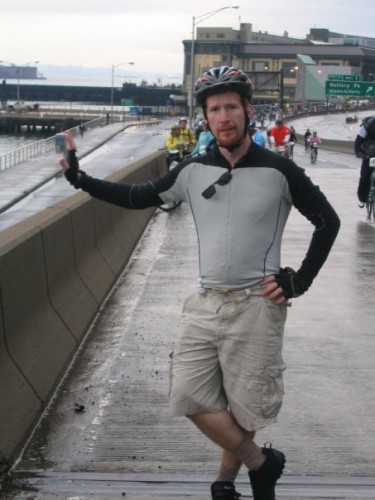 Chris Hennessy has Multiple Sclerosis but that doesn't stop him from being a serious athlete and fundraiser for the disease.
Jennifer Kahrs, who co-founded Project Amelia to help friend and neighbor Ameilia Coffaro after she was diagnosed with breast cancer.
Reverend Cheri Kroon for her work organizing fast food workers and her ministry at Flatbush Dutch Reformed Church.
Caroline Hitshew and Tali Biale, of the Grand Army Plaza Greenmarket and Barclays Center Greenmarket, respectively, for organizing great food events and finding creative ways to get us to taste new fruits and veggies every week.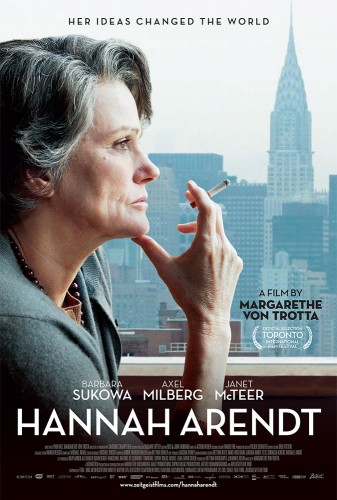 Pam Katz because as co-screenwriter of Hannah Arendt (directed by Margarethe Von Trotta), she was nominated for a Lola, the German Academy Award. The film was selected as one of the top ten movies of 2013 by AO Scott in the New York Times: "Those who complain that movies can't think don't really know how to think about movies. This one, focusing on the controversy surrounding its subject's 1963 book "Eichmann in Jerusalem," brilliantly dramatizes the imperative at the center of her life as a writer and philosopher, which was to compel the world to yield to the force of the mind." 
Madelyn Kent and Peggy Stafford for their Sense Writing Workshops that enables those who wish to write to let go of their inhibitions and writer's block and write.
The LeFrak Center at Lakeside, Prospect Park's new skating center!
Dr. Larissa Litinova, compassionate, kind MD with a holistic approach.
The Mayoral Forums in Park Slope. Lively.
The Maurice Sendak School (PS 118) at 4th Ave and 8th Street). Love the name. Love the school.
Chirlane McCraine, because she will always be OUR first lady. 
Kimberly McCreight for her excellent debut novel Reconstructing Amelia.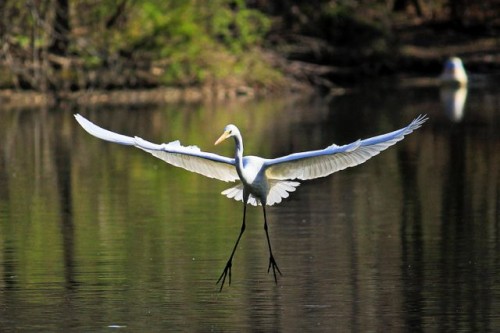 Steve McGill for documenting the city in photographs — especially the birds in Prospect Park.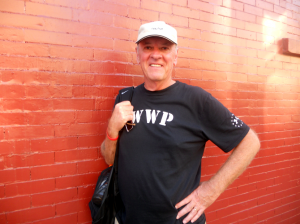 Kevin McPartland, author of Brownstone Dreams, a gripping coming of age tale about growing up on the mean and violent streets of Park Slope in the 1960s. It took 5 years to write, ten years to publish and a lifetime to live.
Josh Miele, as reported by the New York Times. forty years after an acid attack by a neighbor in Park Slope, he is productive, forgiving and inspiring.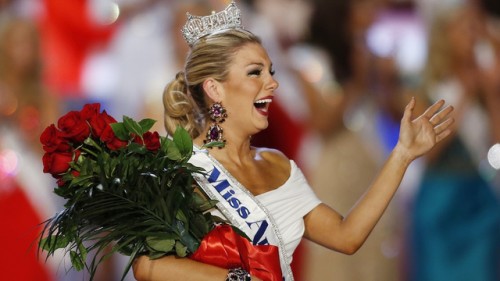 Miss America is a Park Sloper. Mallory Hytes: You go girl!
Naidre's for creating the best breakfast taco known to man.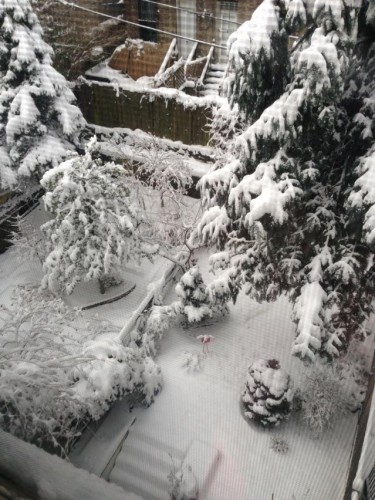 Nemo Hits Brooklyn: Snowy Backyards in Park Slope (Photo by Sophia Romero).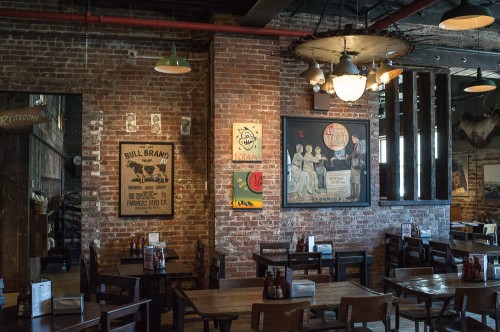 New BBQ restaurants (Dinosaur, Morgans. YUM.)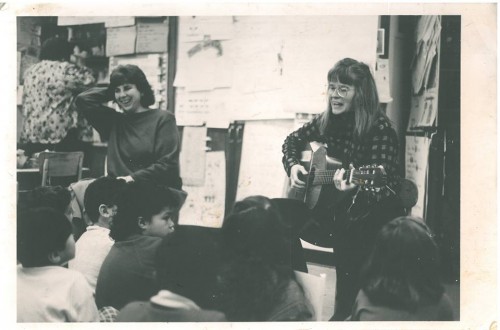 Connie Nogren, long time incredible teacher at P.S. 321, volunteer at P.S. 10 and peace activist. Pictured above right. Photo supplied by Renee Dinnerstein (pictured above left).
Major Owens (RIP) Member of US House of Representatives from 1983-2007, representing Park Slope
 The continued expansion of the Park Slope Historic District, the largest historic district in New York City, containing the most significant contiguous swath of protected buildings in the entire city.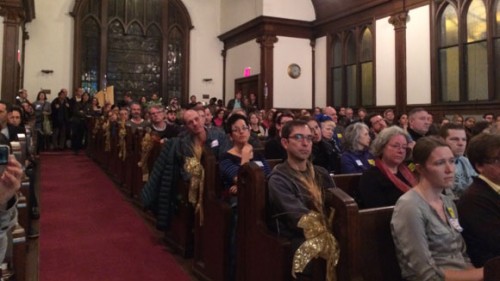 Park Slope Street Safety Partnership for getting neighbors started with actions to help make our streets safer for everyone.
Park Slope Veterinary Center for working so hard to find families for the neighborhood's homeless dogs and cats.
Prospect Park, the book about Olmstead & Vaux's Brooklyn masterpiece by David P. Colley with photographs by Elizabeth Keegin Colley out from Princeton Architecture Press. Available at the Community Bookstore.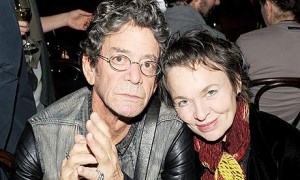 Lou Reed (RIP) born in Brooklyn…
Frank Renda at Superior Auto Care for keeping local cars running (and dogs fed with treats) for more than 20 years.
Sale of a certain building on Seventh Avenue (and the potential for it's renovation). Mazel Tov!
Krista Saunders and Jill Benson for opening Ground Floor Gallery, bringing so much great art, fun events, and opportunities for local artists already in its first year.
Chris Schneider and Ryan Powers for putting on such a badass holiday light show every year.
Dree Schultz, the talented local drummer who spearedheaded Back to Class, a collaborative album to benfit the music programs of the Detroit Public Schools.
Shavuot Across Brooklyn: A consortium of Brooklyn's minyanim and synagogues, who  came together for an all-night celebration for the holiday of Shavuot commemorating the giving of the Ten Commandments. It started at 8PM with services and cheesecake and ended with a sunrise service at 5AM. They are surely gonna do it again and you can come for all or part of the night and enjoy a program of learning, singing, and dancing as some of Brooklyn's finest teachers gather.
Bruce Shearhouse of American Youth Soccer Organization (AYSO) because not only he is one of the soccer guys but he collects equipment and school supplies for poor kids
Josh Shneider Love Speaks Orchestra. New LP, lots of airplay. A 19-piece big band for god's sakes. And the music makes you feel glorious.
Sock Monkey Press, started by Scott Adkins and Erin Courtney, publishes strong literary works that have a visual focus, using e-platforms for distribution in addition to printed books.  Recent publications include Terence Degnan's The Small Plot Beside the Ventriloquist's Grave, Martin Kleinman's Home Front, and  My Apocalypse, an anthology. Coming soon: Nicole Callihan's debut book of poetry SUPERLOOP, Hardcover with fabric case binding.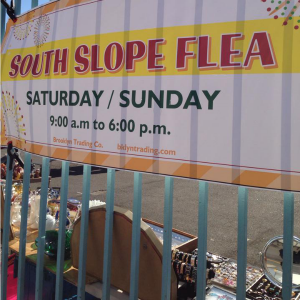 South Slope Flea, finding a new home after losing their home of 27-years at PS 321. One might say they were kicked out to make room for the Brooklyn Flea. Check it out on 20th Street between Fourth and Fifth Avenues.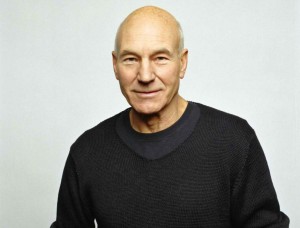 Patrick Stewart and… 
Paula Tarzian just because.
Matthew Taub,  lawyer, OTBKB contributor and now Local Write Up, his new venture. 
Teddy Bears on Prospect Park West put up by 13-year-old Alison Collard de Beaufort after she found out that Sammy Cohen-Eckstein, one of her classmates at MS 51,  had been hit by a car and killed in October.
Terrace Books for taking over Babbo Books and keeping a bookish presence in Windsor Terrace.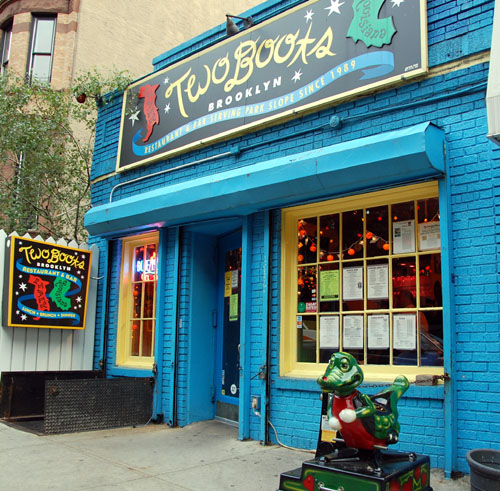 Two Boots: Goodbye with love.
After 24 years, Two Boots Brooklyn is coming to a close; our last day will be November 10.

It's been our very great pleasure to have been a part of your lives, and to have had you in ours.

Piper & Andy Wandzilak, the current operators, will be continuing on in this space as their partner, John Touhey, Two Boots co-founder, retires.

Piper & Andy will be renovating and making big changes over the next two months and are hoping to re-open sometime mid-winter.

They plan on having the same warm welcome and relaxed party atmosphere, with much of our same happy staff and management.

We all thank you for your loyalty and support all these years.

For us, this place has been like a second family and a home away from home, and we know it's been the same for many of you.

We're heartbroken to be saying goodbye, but we hope to see you again for our re-birth!

Most sincerely and gratefully,

Piper & Andy & John
Jeanne Theoharis for her book The Rebellious Life of Mrs. Rosa Parks published this year and just nominated for an NAACP Image Award in Biography/Autobiography.
Ugly Duckling Presse located in the American Can Factory building on Third Street for its support and publication of POETRY, experimental and otherwise.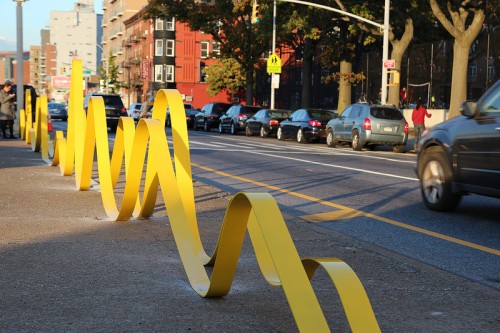 Unparallel Way, Emily Weiskopf's bright yellow median scupture on 4th Avenue between 3rd and 5th Streets.
Andrew Violette, former PS 321 teacher, Hillard-trained composer and pianist, organist and music director at St. Augustien Church.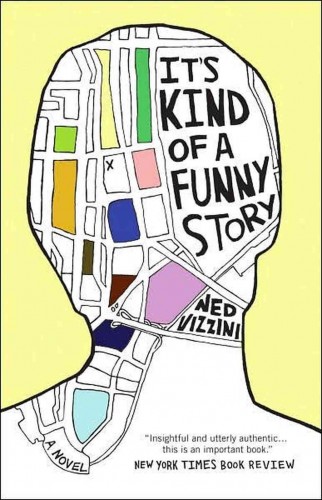 Ned Vizzini, a precocious son of Park Slope, he was writing for the New York Press and New York Times while still a teenager. He is the author of four books for young adults including It's Kind of a Funny Story, which NPR named #56 of the "100 Best-Ever Teen Novels" of all time. It was made into a film. RIP.
War/Photography Exhibition at the Brooklyn Museum. Images of Armed Conflict and Its Aftermath" continues through Feb. 2, 2014. Image by Ron Haviv.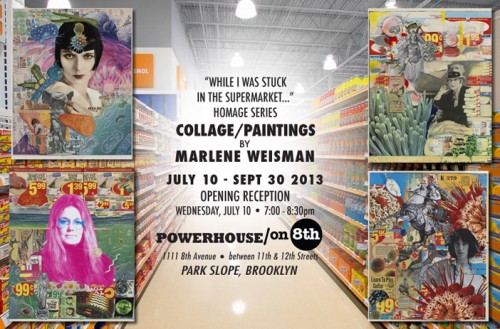 Marlene Weisman for her feminist/surrealist collage series, While I Was Stuck in the Supermarket displayed at Powerhouse on 8th in Park Slope. A graphic designer, Marlene created graphics, sketch titles, visuals, and props at Saturday Night Live from 1988-1995.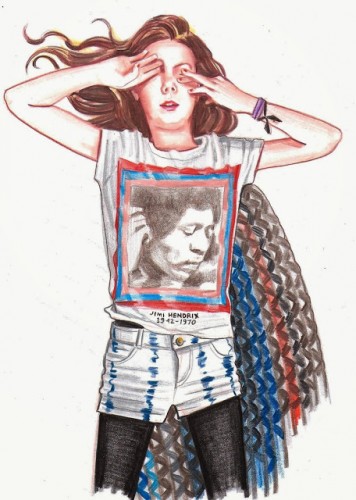 What My Daughter Wore, a blog you've just got to see for its artistry and casual hipness.And I love that blogger Jenny Williams uses Blogspot, my beloved first blogging platform.
Whole Foods! Yes.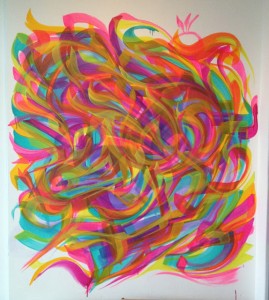 Miles Wickam, graffiti artist, teacher and person who inspires.  From an interview with Creative Times: "First, I believe we all have creative abilities, and we need to discover and refine them. Some of us grew up without the proper support to know this about ourselves. Remember that graffiti, like all other skills, take LOTS of experience, lots of hours of practice, to refine to a level to where you know you are good. There can and probably will be LOTS of frustration and disappointment on the path. Don't give up on yourself."
William Butler School, PS 133, brand new school at corner of 4th and Baltic. Beautiful school.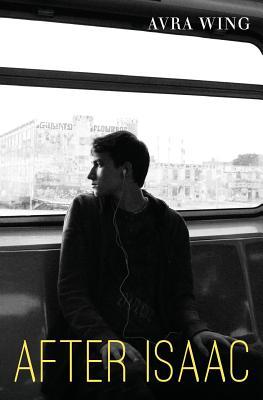 Avra Wing, author of a wonderful young adult novel called After Isaac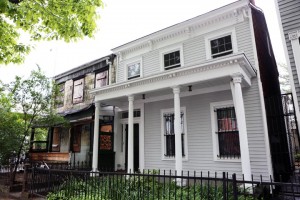 The Wooden House Project, where Elizabeth Finkelstein provides some much-deserved attention for the neighborhood's wooden houses.
Candace Woodward, promoter and advocate of all good things in Park Slope.
December 30, 2013
I am now compiling the seventh 2013 Park Slope  100, 100 people, places and things that make Park Slope a special place to live. 100 Stories, 100 ways of looking at the world.
Have a look at the 2012 Park Slope 100 for an idea of what we're looking for. Think of people you love in Park Slope who contribute in some way large or small or even teeny tiny to the greater good. Who made you feel good this year? Who did something kind, something smart, something creative, something interesting.
Help me make this a great and inclusive list. Email me: louisecrawford@gmail.com and THANKS. The deadline is TODAY. I know that's no notice at all…
December 9, 2013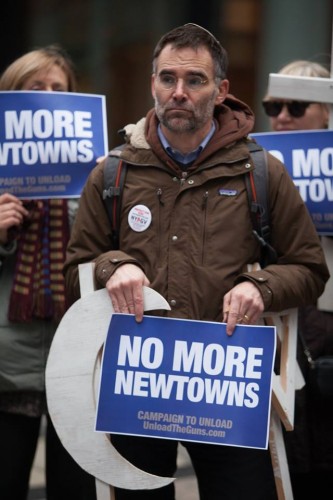 Just days before the first anniversary of the Newtown school shooting on December 14th, a group of clergy including  Rabbi Andy Bachman of Congregation Beth Elohim (pictured above) and Minister Donna Schaper of Judson Memorial Church, took part in a solemn vigil outside Cerberus, an investment firm that profits from the sale of military style assault weapons including the one used in the Newtown shootings.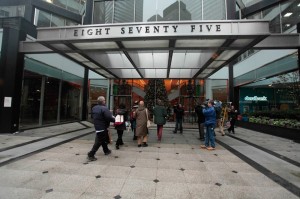 Organized by The Campaign to Unload and New Yorkers Against Gun Violence, the group entered the Lexington Avenue office building where Cerberus is located, and delivered a letter demanding that the CEO live up to an earlier promise he made just after the Newtown shooting, that he would divest from the arms manufacturing companies they were profiting from.
The company, which owns the Freedom Group, the gun manufacturer whose Bushmaster rifle was used by Adam Lanza to kill 20 first graders, six adults and then himself on Dec. 14, 2012, owns $900 million worth of gun manufacturers in the United States.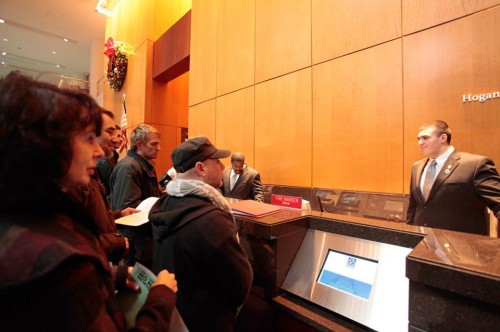 November 25, 2013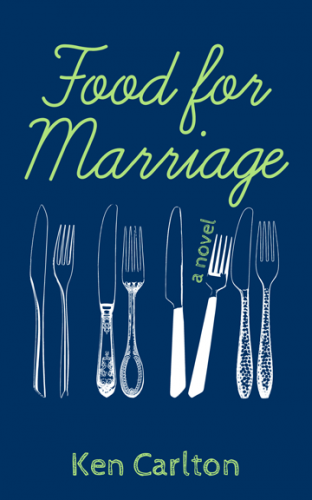 BRING SOMETHING TO READ, BRING AN APPETITE TO FEAST
On December 12, 2013 at 8PM, Brooklyn Reading Works at The Old Stone House in Park Slope presents Feast: Writers on Food (as subject matter, as metaphor) presented by Ame GIlbert, founder of The Poetry Soup Salon, a monthly reading and dinner series.
Soup will be served.
Feast's curator Ame Gilbert invites anyone who wants to read a poem, a short story or a non-fiction piece about food to read at the FEAST open-mic (8-minute time limit).
Ken Carlton, author of The Hunger (included in Best Food Writing of 2009) will open the event with a short reading from his new novel Food for Marriage.
Feast is a fundraiser for a local food pantry. Give generously ($10 is suggested donation). Soup, bread and dessert will be served. Plus wine. Readings are limited to 8-minutes.
When: December 12, 2013 at 8PM
What: Feast: Writers on Food Open Mic
Where: The Old Stone House, 336 Third Street between 4th and 5th Avenues. F train to Fourth Avenue. R train to Union Street. For info: 718-288-4290
What else: $10 donation includes wine, soup, bread and dessert
November 25, 2013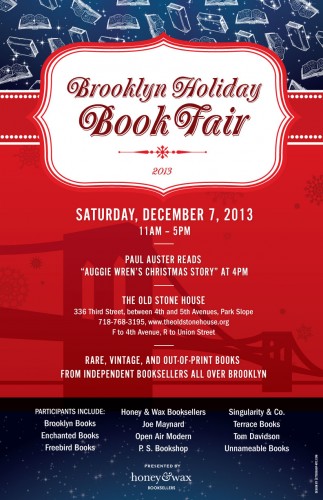 Some of you may remember the inaugural Brooklyn Holiday Book Fair last year at The Old Stone House (organized by Honey & Wax Booksellers). In the afternoon, Pete Hamill read the great O'Henry story "The Gift of the Magi" and one  of his own from "A Christmas in Brooklyn."
On December 7th from 11AM until 5PM,  independent Brooklyn bookshops and antiquarian booksellers will fill Park Slope's Old Stone House with rare, vintage, and out-of-print books in a celebration of the borough's rich history of printing, reading, and writing.
Building on the success of last December's inaugural fair featuring Pete Hamill, this year's event includes an expanded range of local booksellers, from general-interest open shops to specialized private dealers, and will conclude with a public reading by Paul Auster of his Brooklyn holiday classic, "Auggie Wren's Christmas Story." He will be reading at 4PM. The organizers are expecting a big crowd, so arrive early to shop and see Auster.
That's right. Paul Auster will be reading his classic story. I'm excited. Super. Here's a list of the booksellers included in this wonderful fair—just in time for Christmas. You know, books are so easy to wrap.
2013 participants include:
Brooklyn Books
Enchanted Books
Freebird Books
Honey & Wax Booksellers
Joe Maynard, Bookseller
Open Air Modern
P.S. Bookshop
Singularity & Co.
Terrace Books
Tom Davidson, Bookseller
Unnameable Books
Full Disclosure: Honey & Wax Booksellers is a client of my company Brooklyn Social Media. But I'd be excited about this anyway. Very.
November 12, 2013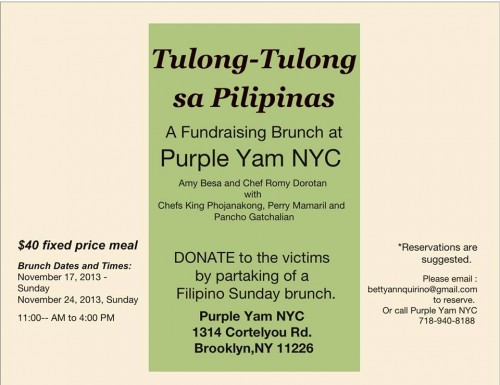 November 12, 2013
I received this note from the owners of Dalaga, a lovely shop in Greenpoint owned by two Filipino sisters. There is an event at Jeepny tonight. But Dalaga will be accepting donations in the coming days. Dalaga: 150 Franklin St, Brooklyn, NY 11222, (718) 389-4049
Dearest Dalagas,

As some of you know, my sister and I are Filipino and this weekend a devastating typhoon hit the country. Typhoon Haiyan resembled a tsunami, leveling houses and drowning hundreds of people in one of the worst disasters to hit Southeast Asia. Thankfully our family's area was not badly hit, but 480,000 others are displaced and 4 million more are affected by the typhoon across 36 provinces. They are expecting another storm to hit them tomorrow morning. Relief agencies are immediately calling for canned food, water, medicines and tents for the homeless.

For anyone who lives in the New York metro area, Jeepny is hosting a Typhon Haiyan Fundraiser TONIGHT, 6pm to 9pm. They are accepting canned food and monetary donations for the Philippine Red Cross. If you cannot make it to the Jeepny event tonight and wish to donate, we will accept donations starting today. We will be making regular drops to The Philippine Red Cross. Please see the list of donations we will be accepting.

Canned/ packaged ready to eat food (sardines, instant noodles, shelf stable milk, rice, etc.)

Water purifier tablets

Water containers

Tents and other temporary shelters

Freshly laundered and clean blankets, pillows, sheets, towels, etc

Flashlights and batteries

Hygiene kits with personal care items-soap, toothbrushes, toothpaste, shampoo, sanitary napkins

Baby diapers, wipes, bottles, baby formula

Cooking apparatus-pots and utensils

General medical supplies and over the counter medications at least one year from expiration

Mosquito repellant

At this time, we cannot accept clothing. We appreciate any support you can give and hope you'll help to spread the word.

Thank you.

Michelle & Mary Mangiliman

Owners

DALAGA
November 12, 2013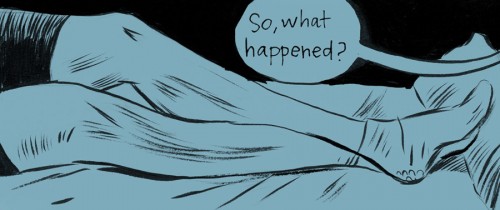 This Thursday (November 14) at 8PM: Brooklyn Reading Works presents: WRITING WAR: Fiction and Memoir by Veterans curated by Peter Catapano with Phil Klay, Kevin R. McPartland, Maurice Emerson Decaul, and Lynn Hill.The Old Stone House in Park Slope 336 Third Street between Fifth and Fourth Avenues. R train to Union Street or F train to Fourth Avenue. A $5 donation includes wine and snacks.
Lynn Hill is a United States Air Force veteran, performer and poet. She is a graduate of Columbia University and served as an intelligence analyst and worked with bomber, Red Flag simulated war games and Predator drones. In 2012 and 2013 she appeared in the multimedia show "Holding It Down" with Vijay Iyer and Mike Ladd. Her next project, "Lioness," with Maurice Decaul, will debut at the Atlas INTERSECTIONS Festival in 2014.
Maurice Emerson Decaul served in the United States Marine Corps in the Iraq War. He is an essayist and librettist whose work has been featured in the New York Times, The Daily Beast, Sierra Magazine, Barely South Review, Epiphany and others. He is a graduate of Columbia University and is working towards his M.F.A. at New York University. In 2012 and 2013 he appeared in the multimedia show "Holding It Down" with Vijay Iyer and Mike Ladd. His next project, "Lioness," with Lynn Hill, will debut at the Atlas INTERSECTIONS Festival in 2014.
Kevin R. McPartland is the author of "Brownstone Dreams" (Boann Books and Media), a tale of love and death in 1960s Brooklyn. A native Brooklynite, novelist and short story writer, his work has appeared in AIM Magazine, Grit Mag and in "Adventures in Hell," an anthology of short stories by Vietnam veterans. Follow Kevin on Facebook.
Phil Klay served in the United States Marine Corps from 2005 to 2009, and was deployed to Iraq in 2007-8. He is the author of the forthcoming short story collection, "Redeployment," and is a contributor to the collection "Fire and Forget: Short Stories From the Long War." His work has appeared in The New York Times, Granta, Tin House and elsewhere.
Matthew Mellina served in the US Army from 2002-2007, deploying to Iraq in 2006 with the 4th ID. He is working on his first novel and has had pieces featured in The New York Times, Newsweek, and Slate.
Peter Catapano (curator) is the editor of Happy Days, Home Fires, and other opinion sections at the New York Times Web site. He lives in Brooklyn.
November 8, 2013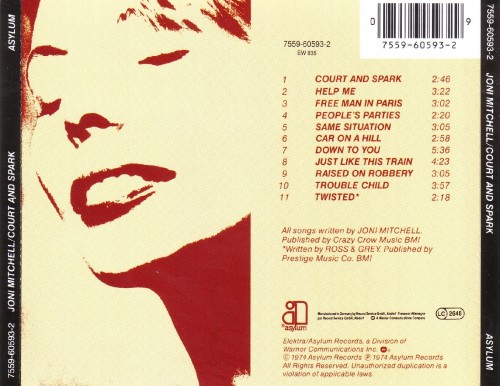 Happy Birthday to Joni Mitchell who turned 70 yesterday. She was my songwriting guru back in the seventies when I played her record Blue until it got scratched and cackly and wrote songs about my own life and loves with weird guitar tunings.
What a kaleidoscopic artist. A Canadian art school folkie, she moved to Laurel Canyon and defined the Los Angeles songwriting scene at its best (she was, after all, a lady of the canyon). She painted Van Gogh-esque portraits of herself. By the age of 30, she'd written such iconic songs as "Both Sides Now,"  "Chelsea Morning," "The Circle Game" and "Woodstock." But it was albums like Blue, Court and Spark and Hejira that established her as a musical and poetic force and an artist of the highest degree. Later, smitten by the work of jazz bassist Charles Mingus, she brought the idiom of jazz into her work with serious attention to jazz modes and melodies. Herbie Hancock dedicated an album to her songs called River: The Joni Letters. 
Oh we love Joni for her strength of character, her refusal to be marginalized as "just another girl singer," her determination  to be recognized as a major 20th century musical innovator, even her exasperating quotes and grandiosity. She IS "a woman of heart and mind" and a powerful influence on American popular music.
Poet Patricia Spears Jones writes: "You want vivid details in your poems, study the lyrics of Joni Mitchell—she can go from yearning to seduction and dejection in like a nano second. Happy birthday to the great pop music contrarian."
In honor of Joni Mitchell, I am producing Court and Spark Turns 40 on January 16, 2014 at 8PM at The Old Stone House in Park Slope, a concert performance of the entire album with many performers. Sheila Weller, author of Girls Like Us will be there and will share her thoughts on Joni Mitchell and the making of that particular album.
Click on the link below for more information about this incredible event: https://www.facebook.com/events/536216586463886/?ref_dashboard_filter=calendar
November 7, 2013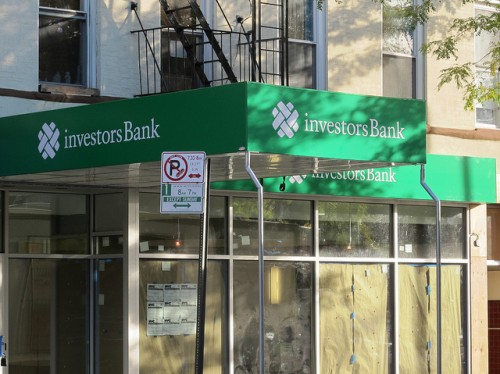 Dear Investors Bank,
When you move into a new neighborhood it's nice to be respectful of the people who've been there for a long time. We hope that you will look around you and notice that a big, bright, inappropriate lighting scheme doesn't really fit into a historic neighborhood like Carroll Gardens.
For goodness sake, your bright lights are keeping people awake.
We know you don't want to make bad with the neighbors. You're new and probably want to make a nice first impression. That said, you really don't need to show off with all your big, bright light. Trust me, we'll notice you without it.
Truth is, we'd like to bring the welcome wagon by but its hard to do that when we feel like you're not respecting what we're about—visually, culturally, community-wise and even historically.
Take a look around and TURN DOWN THE LIGHTS.
Sincerely,
Only the Blog Knows Brooklyn
—————————————————————————————————————————————–
Below is the petition. To sign it get in touch with lkentgen(at)gmail(dot)com
Carroll Gardens residents are concerned by the amount of light pollution coming from the new store front, Investors Bank, on Court Street between 3rd and 4th Place. There is also opposition to the bright awning that extends into the street. The new business has not used nearby financial businesses and banks as a model for its design. The other businesses do not disrupt the residential atmosphere that is highly valued here.
We, the signed residents of Carroll Gardens and its Brooklyn neighbors, are requesting that Investors Bank:
1) remove its awning
2) Dim its lights.
We are requesting this in the spirit of Investors Bank's willingness to become a part of the neighborhood instead of standing out in a way that is unattractive and disruptive to the neighbors.
Obviously, Investors Bank, a New Jersey-based financial institution, has little sensibility for our brownstone neighborhood. Let's hope that they wise up quickly and realize that this sign and the bright lights are not appropriate for Brownstone Brooklyn.
Sincerely,
Your Neighbor
November 7, 2013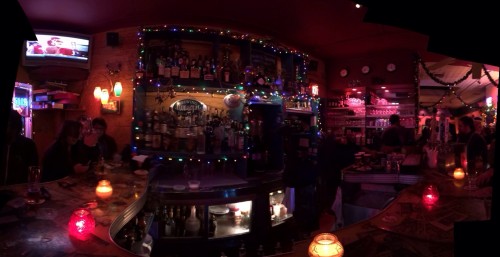 November 5, 2013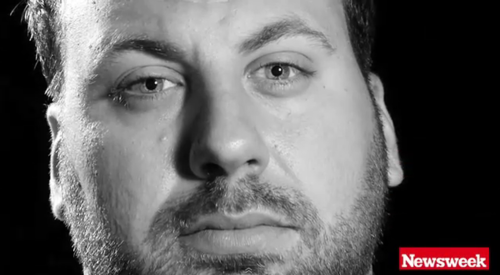 Brooklyn Reading Works is pleased to announce that Matthew Mellina, who served in the US Army from 2002-2007, deploying to Iraq in 2006 with the 4th ID, will be joining a terrific roster of writers at Writing War: Fiction and Memoir by Veterans on November 14th at 8PM at The Old Stone House in Park Slope (336 Third Street between Fourth and Fifth Avenues).
The reading is curated by Peter Catapano and will feature writers Phil Klay, Kevin R. McPartland, Mauric Decaul, and Lynn Hill. Mellina is working on his first novel and has had pieces featured in The New York Times, Newsweek, and Slate.
November 5, 2013
Today I will vote for Bill de Blasio for mayor of the city of my birth. He resides with his family just a few blocks from where I live, and we share many of the same values. I know this is a tough city to govern but I have high hopes that he will hold fast to his vision, and do the right thing.
Can he manage this city? Can he stay on track and not succumb to its political forces with the same discipline he brought to the campaign? That will be the true test of his character and his leadership abilities. We have learned that it takes a tough and determined mayor to get things done. Bloomberg was a mixed bag but he achieved much of his agenda and much was brilliant: 311, bike lanes, smoking bans, restaurant grading, traffic slowing, waterfront development, a long-term plan to protect against effects of climate change, Brooklyn Bridge Park, green infrastructure plans and more.
I am fascinated and delighted by De Blasio's rise from underdog in the mayor's race to number one. He ran a brilliant campaign, while the other candidates floundered and in some cases flailed. He found his message and stuck to it. A tale of  two cities, end stop and frisk, affordable housing for all, universal pre-K by taxing the wealthiest, education. He was disciplined, focused and smart.
And it seems that some of what he had to say struck a chord, as he is set to win by a landslide. His tale of two cities resonated on many levels. It is felt in every neighborhood, by many different kinds of people. New York has become a city of the rich and it has become harder and harder to rise up in it.
I think this city needs a humane mayor who understands that if the most in need are  provided for, the rest of this city will flourish. He understands that New York City must not just be a city of the wealthy  because all of its character will be siphoned away. He understands that New York City gathers  its strength and distinction from its artists, its activists, its outsiders and its subway population, not just from those who ride in limousines.
Today I vote for Bill de Blasio, who at one time represented my neighborhood in the New York City Council. I have seen him more times than I can count at local civic gatherings, school events. I believe he has the capacity to be a great mayor if he can guarantee that the under-served, the undervalued, the underachieving and the underemployed will have an advocate at City Hall. That is my hope anyway.
Back in July, De Blasio answered questions for OTBKB. Here's his answer to one:
The idea that every kind of person can make a life for themselves and their family is supposed to define New York. But over the past 12 years of Bloomberg, we have seen New York become a tale of two cities. We're living in a reality where the focus of the city's resources and development has turned disproportionally to lower Manhattan. My experiences in Brooklyn as a resident, a City Council Member and Public Advocate have shaped my vision for what kind of mayor this city needs. As mayor, I'll spend every waking moment fighting to bring opportunity to every New Yorker, whether that be through expanded affordable housing, police reform, or an economic strategy that brings jobs to all five boroughs.
November 4, 2013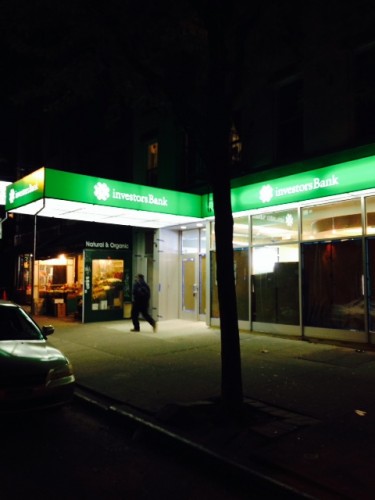 A friend writes that an outrageous and inappropriately bright sign and awning for the Investors Bank that took over the old Italian grocery store space at 81 Court Street is causing consternation among Carroll Gardens residents.
As you can see from the picture, the wattage coming out of their signage is like something that belongs in Times Square. My friend is hoping to gather 100 signatures requesting that the bank show regard for the other signage of the neighborhood, take down the awning, and turn down the lights in the evening.
You in? Email lkentgen(at)gmail(dot)com to sign the petition and for more information.
November 4, 2013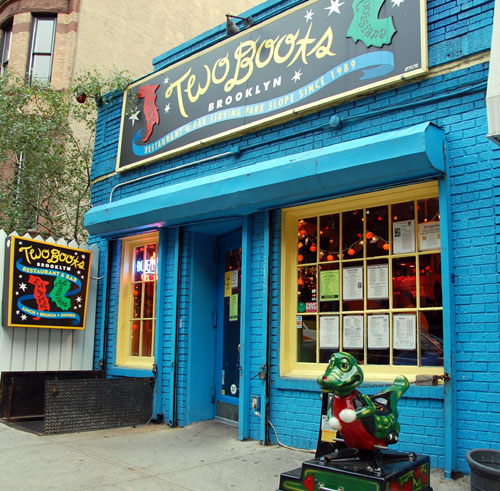 This was originally published in the Brooklyn Paper in 2007:
Saturday night, Smartmom, Hepcat, and OSFO found themselves at Two Boots, Park Slope's beloved Cajun pizzeria known for its tolerance of unruly children.
For a frigid January night, the restaurant was moderately crowded and the maitre d' told them it would be three minutes until their table was ready.
"This is way more than three minutes," OSFO whined as her parents sat at the bar drinking Turbo Dogs for 15 minutes.
Finally, the maitre d' gathered up menus and took them to their seats.
"I'm very sorry," she said. "I had a bunch of tables that looked like they were ready to leave…" Like most of the staff at Two Boots, she was charming and full of spunk (you have to be to work in a restaurant where the children run wild with small balls of dough while their parents zone out on peach Margaritas).
As they walked toward the pizza window, Smartmom noticed a long table of teenagers eating an interesting assortment of appetizers. At another table, a kid blew straw paper
"Oh sh—," Smartmom said aloud. The maitre d' was making a beeline for the table near the pizza window — aka the Second-Most-Dangerous Table in the restaurant. It's the same table where a dough ball once landed in Smartmom's Margarita, tossed by an unrepentant 4-year-old.
The most dangerous Table, of course, is the one next to the pizza window. When there are too many kids at the pizza window, they use that booth as a kind of off-ramp. At one dinner, Groovy Grandpa got many an Elephantan shoe on his thigh.
As Smartmom perused the familiar menu, she found herself overwhelmed with remembrances of things past. She was unable to imagine ordering anything other than what they'd ordered so many times before.
Pizza face for OSFO; goat cheese and andouille pizza for the grown ups; a small house salad and an order of calamari for the table.
And with each menu item, she saw a picture of herself and her children at various stages of their lives.
On a cold January night in 1989, Hepcat proposed to Smartmom in the East Village Two Boots, which was their favorite restaurant back then. They'd usually eat after 10 pm and were barely aware of the restaurant's status as child-friendly. As far as they were concerned, it was hipster cool.
"Will you marry me?" Hepcat purred as he offered an empty white porcelain coffee cup as an engagement ring.
You know the answer to that question (even though a busboy whisked the "ring" away with the other dirty dishes).
Fried calamari from Two Boots was baby Teen Spirit's first solid food. Or so they like to say. He was a regular at the restaurant by the time he was 2.
OSFO's first meal at Two Boots was in a Baby Bjorn. Smartmom splayed the napkin over her infant's head and gorged on pizza as the tot slept. As she grew, it became a family tradition to celebrate her birthday there.
Despite these crusts of memory, Smartmom longed for something new. "How about the Sophia, the special pizza of the day," she blurted out. Red pepper, spicy Italian sausage, Vidalia onion, and fresh mozzarella.
Sound good?
Hepcat made a face. A creature of habit, he had his heart set on the usual. But with that passive-aggressive flair, he left it up to Smartmom.
"We'll still have the house salad and the calamari," she offered. He forced his lips into a smile. Smartmom hoped the Sophia pizza would make him forget this change in the routine.
The teenagers at the table nearby looked like they were having fun. They looked so comfortable in their seats — like they'd been there a million times before. And they probably had.
In different incarnations of themselves, of course.
Once upon a time, they were carried in by Bjorn. Or wheeled in by single or double Maclaren.
Later, they were one of the doughboys and girls at the pizza window. Perhaps they were one of the runners, a kid who nearly trips a good-natured waiter, holding a tray full of Sangrias.
Smartmom wondered how they perceived the place. Was Two Boots the fuddy-duddy place their parents always took them to? Or the childhood restaurant they remembered most fondly?
Would this be like the restaurant on Fire Island that sent plates from the kitchen by electric train that Smartmom never forgot? Or was it like the Great Shanghai, the cavernous Chinese restaurant on West 102nd Street that she was dragged to every Sunday night for years?
Smartmom watched as Hepcat bit into her steaming hot Sophia pizza slice. "How do you like it?" she asked hopefully, her mouth full of savory, succulent pizza.
"It's OK." Hepcat is known for his pathological understatement. "OK" is actually a compliment in his lexicon.
But then he made a face. "I don't like this sausage as much as the andouille. And the fresh mozzarella — it just doesn't compare to the goat cheese."
You just can't win. Still Smartmom enjoyed her Sophia pizza and OSFO, after she removed the olive eyes, the broccoli nose, and the tomato slice smile, was thrilled with her Pizza Face.
"Why do they put all this stuff on it that kids don't eat?" OSFO yelped.
This is Park Slope. Kids DO eat vegetables here. And they love it.
At that moment, a waitress bolted out of the kitchen with a slice of cake with a single birthday candle. The kids at the teenager's table sang "Happy Birthday" to a very embarrassed birthday girl.
Soon the entire restaurant was singing along. Out of the muck of discordant voices came a gorgeous operatic soprano, from a cheerful woman sitting at the Most-Dangerous Table.
Her soaring voice rose above all the rest. It was clear as a bell, deep and full of ebullient feeling. Her son hid under his shirt clearly embarrassed by his mother's artistry.
The crowd applauded. Smartmom shouted, "Bravo."
As the Park Slope diva exited the restaurant, customers thanked her and shook her hand. She stopped at the teenager's table and wished the birthday girl a happy day. Smartmom overheard that she was chorus singer at the Metropolitan Opera.
Done with her food, Smartmom asked the busgirl she's known for more than 10 years to pack up the remnants of the Sophia pizza.
It may not be as memory full as the goat cheese and andouille, but it would certainly taste great for breakfast tomorrow morning.
For research purposes, Smartmom asked the waitress what the most popular topping is: "Hmmm," she thought for a moment. "Andouille. With goat cheese," she said assuredly.
Hepcat smiled. Vindicated at last.
November 4, 2013
I've had this story, in rumor form, since Saturday. But I couldn't bear to share it until I'd confirmed it. I guess I felt sad, disappointed, and angry that a true Park Slope institution was moving on.
And I dragged my feet confirming it, I hoped to get to it today. To ask my friend Pastor Daniel Meeter of Old First Dutch Reformed Church, what he knew. I knew he'd know something. But I didn't get around to it.
And now it is confirmed. Effed in Park Slope has word that it is true. Indeed, Two Boots is closing. One of the original owners, John Touhey is moving on. So Andy and Piper Wandzilak will stay in the space and try something new: a new concept, different food, a wholly different approach? We shall see.
It's actually a much better story than I imagined. The space will be renovated and they plan to keep much of the staff on. Will it still be child friendly? Well, that's a very good question. I'm guessing it will still have the same great bar up front.
Here's the note on Andy's Facebook page.
After 24 years, Two Boots Brooklyn is coming to a close; our last day will be November 10.
It's been our very great pleasure to have been a part of your lives, and to have had you in ours.

Piper & Andy Wandzilak, the current operators, will be continuing on in this space as their partner, John Touhey, Two Boots co-founder, retires.

Piper & Andy will be renovating and making big changes over the next two months and are hoping to re-open sometime mid-winter.

They plan on having the same warm welcome and relaxed party atmosphere, with much of our same happy staff and management.

We all thank you for your loyalty and support all these years.

For us, this place has been like a second family and a home away from home, and we know it's been the same for many of you.

We're heartbroken to be saying goodbye, but we hope to see you again for our re-birth!

Most sincerely and gratefully,
Piper & Andy & John