June 29, 2012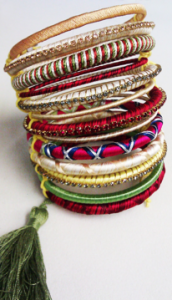 Chase and Living Social are awarding up to 12 small businesses a $250,000 grant through a project called Mission Small Business. Urban Alchemist, a Park Slope design collective, is 230 votes away from being considered for this opportunity. There are only 2 days left to vote!
Urban Alchemist sees itself as a store, a gallery, and an artisan salon. In recent years there's been a changeover of coop members so I am not really familiar with the current artisan/members of the coop except the founding member Imaan Selim. I think they still carry the work  of some of the previous coop members, whose work I liked.
They feature eclectic mix of unique jewelry, handbags, stuffed animals, clothing and t-shirts, wall art, cards, ceramics, records, and other personal and home accessories by independent designers, as well as vintage finds. The vintage finds add a fun and unexpected twist to the shop.
Any time you visit, you will have the opportunity to speak to a designer and possibly watch them work.
To vote for this shop, all you have to do is go to Mission Small Business. You can sign in through Facebook. Then you just  search for URBAN ALCHEMIST and VOTE!  Easy peasy.
You have until June 30!
June 22, 2012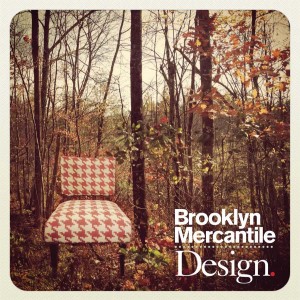 Brooklyn Mercantile opened its doors in 2007 on Fifth Avenue across from Washington Park. What started as a sewing and home goods shop evolved a resource for sewing and craft classes, custom upholstery and window treatments.
The brick and mortar shop they shared with Stitch Therapy is now shuttered due to an unbelievably steep rent hike. Stich Therapy is now at the DeKalb Market (Wednesday through Sunday).  Indeed, life goes on and the creative just have to be even more creative.
In case you were wondering, Brooklyn Mercantile is now Brooklyn Mercantile Design operating out of a studio in Windsor Terrace. The Design Studio is open Wednesday & Thursday 12-5, Saturday 12-3 or by appointment, and is offering window treatments; slipcovers; window seats; cushions; bedding; pillows, custom upholstery and more
Tamara Middleton Lee, the owner, has a great eye for furniture and she is also offering custom designed and built furniture by Anthony VanDunk, including Handmade Farm Tables, sized to suit your needs; constructed in New York State's farm country and delivered to your door

Brooklyn Mercantile also has an Etsy shop, where you can buy artisan jewelry and antiques.
December 21, 2010
A few weeks back I visited many stores on Seventh and Fifth Avenues and Smith Street. Here is a list of 15 items that looked like interesting gifts. Click on read more for local gift ideas…
December 9, 2010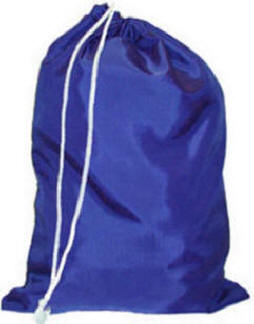 I'm getting off to a late start today because I had to move the car. And that, as always, took longer than expected. I also  dropped off the laundry at the drop-off place I now use on Fourth Avenue near DeGraw (across the street from Sheep Station). The prices there beat center Slope prices by a lot. And I really like the woman there. When I get the name of the place I'll let you know. They charge 60 cents a pound, which is an excellent price for this sort of thing.
December 4, 2010
Yesterday I went "window" shopping on 7th and 5th Avenues in Park Slope for the various gift guides that I'm working on. It's a real deja vu experience because I've done these holiday gift guides many times before.
Shop owners welcome me, remember me from years past, show me their favorite wares, talk.
In some cases, we spoke about the difficulties of the past two years. "After 2008, sales really dropped," one clerk shared with me. "A lot of our vendors went out of business."
It's sobering to hear from local businesses about the economic travails of the last few years. One local business owner told me that he had changed his merchandise since last year. "The high end items seem to sell better. The middle range. Nah." The tough times have definitely taught many lessons.
At one store, the owner told me that he is convinced that Internet shopping has irrevocably changed the way people shop. What he's noticed is that people come into his shop to try clothing on for size and color. Then he watches them notate the correct size, color and item number. He's sure they're going home to save money by buying that item on the Internet.
"That's immoral," I screamed out. It really made me angry. Indeed, people would rather save $10 than reinvest in their community.
"That makes me so mad," I told him. I could tell it made him mad, too.
This store owners anecdotal observation definitely meshes with statistics and news reports that shops were crowded on Black Friday but sales were flat (though up from last year). Cyber Monday, however, was a breakthrough day for Internet sales.
The above-mentioned store owner has determined that brick and mortar shops must carry items that are so unique you could never find them on the Internet. It also helps to sell items that have price regulations (same price everywhere).
Sad to say, even in Park Slope people don't get how important it is to reinvest in the community. Spending money in the neighborhood is a great way to support the quality of life around here. If people keep shopping on the Internet, the only stores that will be able to afford to be here are national chains. And then we'll be sorry because all of the character, local color and uniqueness of our neighborhood shopping experience will be gone.
Here's what I think: spend a few dollars more to keep our shopkeepers in business.
*note: store owners generally don't like to be quoted about hard times so all quotes are anonymous. Sorry.
November 29, 2010
Here's Park Slope (HPS), a great hyper local blog in PS, wants to know the best barbershop and salon in the Slope. He's doing a poll and is asking people to weigh in. So go on over there and leave a comment:
Everyone with hair needs a haircut once in a while (or at least just about everyone), and Park Slope has a huge assortment of barber shops and salons. Where do you go for a haircut? Who's the best barber around? How much money are you willing to drop on a cut? Leave your thoughts in the comments section; the most popular shop will be featured on this site
November 15, 2010
What to get for the person who has everything? If one, two, or five discerning loved ones on your list have you wrestling with that very question, a trip to the holiday market at Brooklyn Heights Synagogue next Sunday, November 21st, from 11 a.m. to 5 p.m. might prove worthwhile.
The eclectic selection of wares, meticulously hand-picked by curator/event planner Andrea Perlman, is shaping up to be as one-stop as it gets. "This time of year, holiday markets are as common as tourists in Midtown," says Andrea. "So we wanted to separate our market from the rest by offering a truly unique collection of hand-crafted gifts at all price points."
Expect to find plenty of wearable handcrafts, ranging from A Charmed Life's gem-stoned baubles to Tiki Girl Shop's pop-art silk shifts for women and girls—and for those who want to wear their love of the borough on their sleeves or backs Table-top enthusiasts can choose from Bongenre's old world china–inspired melamine table ware or go for the real thing, hand-built by graphics artist–turned–ceramacist Sabina Magnus. Home-brew kits and confected offerings from Brooklyn artisanal stalwarts the Brooklyn Brew Shop and Liddabet Sweets may inspire you to take a different tack with someone on your list as might a stop at the "gifts that give" table. Heifers International will be on hand to accept donations you can make in a loved one's name toward the purchase of livestock for families and communities who are in a daily battle with hunger. For more details, visit the synagogue's website.
November 12, 2010
First there was Black Friday, supposedly the biggest shopping day of the year and the official beginning of the holiday shopping season.
Then there was Cyber Monday, a day devoted to online shopping.
Now there's Small Business Saturday, a timely acknowledgement of the importance of small businesses and shops in our fair cities (sponsored by Amex).
SBS is part of a nationwide campaign to support small business and encourage shoppers to shop local on Saturday, November 27. New York City is actually the first city to issue an official proclamation.
Amex will give the first 10,000 business owners that sign-up $100 of free Facebook advertising. So if you have a small business you might be interested.
Small business is certainly the engine of many Brooklyn communities. It's also what makes a neighborhood like Park Slope special. What would this neighborhood be without its small, special shops?
Small businesses are also critical to the nation's overall economy. According to the U.S. Small Business Administration, there were nearly 28 million small businesses in the United States last year, and over the past two decades, they've created 65 percent of net new jobs.
And maybe you've seen this statistic: for every $100 spent in locally-owned, independent stores, $68 returns to the community through taxes, payroll and other expenditures (according to the small business advocacy group The 350 Project).
October 5, 2010
When it comes to restaurants and shops in Park Slope, sometimes we must say  goodbye to old friends and hello to new ones:

Good bye to:
Artesana Home, the imported rug, furniture and jewelry store, has been a fixture on the corner of 2nd Street and Seventh Avenue in Park Slope for 11 years. Fare thee well.
Long Tan, the longtime Thai eatery on Fifth Avenue between Union and Berkeley is leaving its spot. Fare thee well.
Total Wine Bar on Fifth Avenue between St. Marks and Warren Street, seems to be totally gone. Fare thee well.
Paper xoxo, the card, stationery and specialty design shop is closed. Her online business is still OPEN.
Zana, the cafe/pastry shop right near the Seventh Avenue F train station on Seventh Avenue is gone, gone, gone. Fare thee well.
Hello:
Taro Sushi on Flatbush Avenue at St. Marks Place is open and looking good. Welcome neighbor!
Naruto Rame on Fifth Avenue between 1st Street and Garfield Place is open and serving very tasty soup! Welcome neighbor!
An exspresso cafe is replacing Zana, the above-mentioned cafe/pastry shop near the F Train station. Welcome neighbor whoever  you are!
September 14, 2010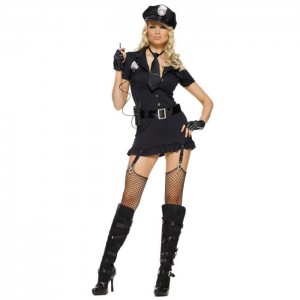 You know Hudson Dry Cleaners, that shop that's been vacant for quite a while on Seventh Avenue and 11th Street? Well, a temporary Halloween themed Ricky's pop-up shop is going in there.
Interesting how these chains are doing pop-up shops in Brooklyn. A Toys-R-Us Express shop went into a vacant space on Fifth Avenue near 11th Street in Park Slope recently.
I guess these retailers are figuring: don't need to do any decoration or renovation, just put some shelves in and merch and we're good to go.
Interesting turn of events.
July 14, 2010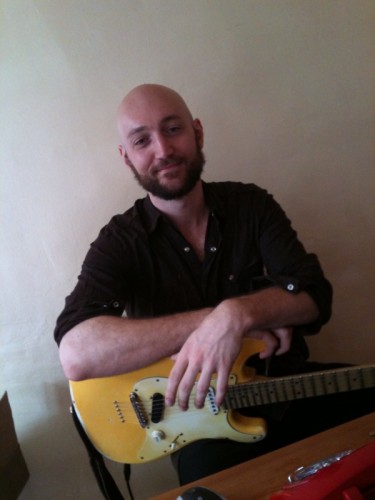 Even before I walked into Fashion East, a new casual women's clothing shop on Lincoln Place in Park Slope, I heard the strains of an electric guitar. When I opened the door I saw that the owner was actually practicing on a cool looking yellow electric.
June 29, 2010
Walking up Park Slope's Fifth Avenue on our way home from BAM last night we noticed that a new Lulu's is going in. Not hair cuts and new toys but children's resale and I assume that will include "gently used" toys, clothing, furniture and strollers…
Just a guess.
Lulu Cuts and Toys, which started on Fifth Avenue and 2nd Street, is really building herself an empire on that northern end of Fifth Avenue.
June 29, 2010
The commercial space that used to be Zuzu's Petals (before their fire and before they moved to bigger digs on Fifth Avenue near 6th Street) is finally going to be occupied. By Petland Petco. Used to be every vacant storefront became a real estate firm. Now it's pet supplies.
Sign of the times, I guess.
The new Petco will be on Seventh Avenue between Union and Berkeley Place.
May 24, 2010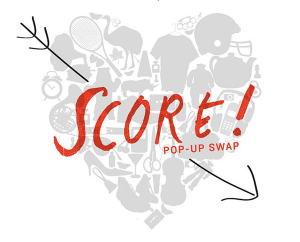 On n May 29, BKLYN Yard presents "Score! Pop Up Swap, a gigundo swap meet.
But what exactly is a swap?
Well, you bring items you want to get rid of and, for a small admission fee, you can take home whatever you want.
Okay.
More than 1,600 showed up last year. This year they're adding an electronics boutique run by Alpha One Labs and a crafts section managed by Etsy.
April 1, 2010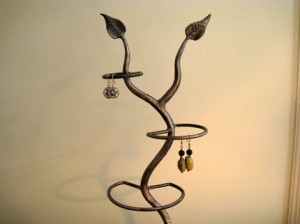 OTBKB is a proud sponsor of the Lyceum Spring Food & Craft Market on May 1 & 2nd at the Brooklyn Lyceum on Fourth Avenue and President Street. This year, the market is taking up two floors of the Lyceum and it should be quite a show. There will be a boatload of high quality artisanal craft and food items, as well as workshops. It should be a fun event.
My pick for this week's Vendor of the week is: Hammeronsteel: Hot iron & Forged Steel Elements for the Home. They make earring stands, bottle openers, lamps and more. Here's what they have to say on their website.
Hot steel moves me. So I move hot steel.

Every object I produce is one of a kind, and while there may be some thematic similarities, no two pieces are ever exactly alike. I take great pleasure from creating custom work, so please don't hesitate to contact me if you have something in mind that you don't find here.
April 1, 2010
There's lots going on on Fifth Avenue this spring and the Fifth Avenue BID sent out some reminders of important events along that illustrious Park Slope avenue.
Logo and Slogan Contest: Just a few more days left in the BID's logo and slogan design contest. Help rebrand the organization and avenue and win prizes:
FIRST PRIZE: $1,000. SECOND PRIZE: $300. THIRD PRIZE: $100. Submit all entries by email to ParkSlope5AVBID@aol.com by April 5, 2010.
Fifth Avenue Family Festival: Puppetry Arts and the Park Slope 5th Avenue BID are teaming up to bring a
new family event to the neighborhood filled with crafts, games and giveaways. The 5th Avenue Family Festival will be hosted on 4th Street at 5th Ave next to the Old Stone House on Saturday April 24 from 11am-4pm.
Games, Food, Fun…and Free!
Films on Fifth 2010: The Park Slope Fifth Avenue Business Improvement District is hosting "Films
on Fifth" from April 30 – May 9th. There will 20 films shown in 10 days in restaurants, bars and boutiques along the avenue. Stay tuned for details! Oh, and if you are a film maker or know one, there are still some slots left
to fill. Please drop off three copies of each film at Aunt Suzie's Restaurant (247-5th Ave, Between Carroll & Garfield) to be considered.
And don't forget:
Fabulous Fifth Avenue Fair: Save the Date: Sunday, May 16th!
April 1, 2010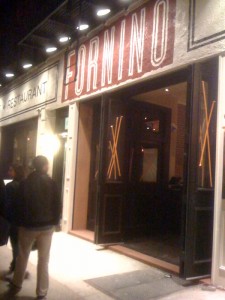 The Community Bookstore has reinvented itself as the Community Shoe Store. I kid you not. They've spray painted the window and the awning. And in the window there's an odd and motley assortment of shoes: rain boots, Doc Martins, used sneakers, high heel sandals.
No books. Only shoes.
Once inside, however, it's the same old store. Books, books, and more books. The shopkeepers are wearing funny hats that say April Fools.
No kidding.
March 31, 2010
The Brooklyn Flea is a multi-platform enterprise. This spring and summer, it's showing up all over NYC. Well, maybe that's an exaggeration. But the Flea is procreating like a pop-up chain. Here's an attempt to outline all their iterations.

Bishop Loughlin HS: Brooklyn Flea kicks off its third season Saturday, April 10, at its Fort Greene flagship location at Bishop Loughlin H.S. with 140+ vendors of vintage/antiques, crafts/art/design, and delicious food. The Flea will also extend its residence at Skylight One Hanson at the historic Williamsburgh Savings Bank for the rest of the 2010 outdoor season, on Sundays only starting April 11. (Both markets are open 10am to 5pm.)
Summer Stage: The Flea is also taking over the food and beverage concession at the City Parks Foundation's Central Park SummerStage concert series, which is celebrating its 25th anniversary. Five popular Flea food vendors—AsiaDog, Blue Marble Ice Cream, Pizza Moto, Red Hook Lobster Pound, and Soler pupusas—will join renowned Brooklyn butcher shop Marlow & Daughters to provide delicious, fresh, affordable, and distinctive meals and snacks, with the goal of establishing SummerStage as a top entertainment and culinary destination. Flea food will be available at all 40+ SummerStage events from late May through early October.
Fort Greene: In 2010, the Fort Greene outdoor market will feature an expanded food section, with 25+ vendors of prepared and cooked food. All unique to the Flea, all local, and all curated for quality and professionalism, these vendors have come to embody the Brooklyn artisanal food movement. Newcomers this season include Porchetta (the East Village Italian pork sandwich shop); The Good Fork (the Red Hook restaurant serves dumplings at the Flea); Salvatore Bklyn's new imported olive oil (the ricotta makers will dispense their new house brand from a giant metal "fusto"); The Good Batch's Dutch-style stroopwafels; Brooklyn Soda Works (carbonated beverages featuring 50%+ juice); and new Boerum Hill Montreal-style delicatessen Mile End (hand-slicing smoked salmon and sable with Ben's cream cheese and fresh Montreal sesame and poppy bagels).
One Hanson: One Hanson market will continue to take over the gorgeous landmark bank space every Sunday, with 100+ vendors, including several top new vintage clothing, antiques, and furniture dealers, who prefer the indoor setting. Starting April 11, the market will spill over to the building's back parking lot, where 25 vendors, including food, will be located, along with table seating and music to create a unique indoor-outdoor setting. (The main bank space is easily accessible from the parking lot.)
Both markets will feature dozens of new vendors for the launch of the new season—from antique rugs to stitched owls to starfish jewelry to Brooklyn watches to Swedish clogs to Mr. Potato Heads to a Greenpoint used-record shop.
March 31, 2010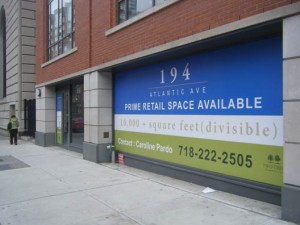 First there was the Park Slope Food Coop and now there's the Barneys CO-OP.
As reported in Racked NY and the Brooklyn Bugle, Barneys CO-OP is coming to Atlantic Avenue between Court and Clinton right next door to  Trader Joe's, near Urban Outfitters and across the street from Brooklyn originals, Sahadi's and Damascus Bakery. Soon the western end of Atlantic will lead to an entrance of Brooklyn Bridge Park.
Barneys New York is a chain of luxury department stores based in New York City. The chain owns large stores in New York City, Beverly Hills, Boston, Chicago, San Francisco, Dallas, Las Vegas, and Scottsdale, and smaller stores in other locations across the United States.
It's fancy fancy. Brands sold include Giorgio Armani, Manolo Blahnik, Fendi, Givenchy, Marc Jacobs, Prada, Jil Sander, Dries van Noten, Diane von Furstenberg, and Ermenegildo Zegna, as well as Barneys private label.
Barneys CO-OP is designed for the younger and hipper crowd with an emphasis on beauty products, bags, jewelry, shoes and clothing by young designers. It originally began as a department within the larger Barneys New York stores, but is now a freestanding store located throughout the US. CO-OP stores average around 8,000 square feet.
March 3, 2010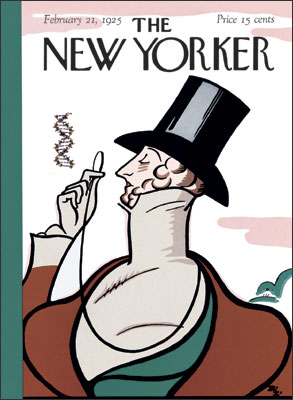 Somebody at the New Yorker has been keeping close tabs on what goes on in Brooklyn. And it ain't Eustace Tilley. It's shopping writer, Patricia Marx, and she has her fun with Brooklyn. But in the process she mentions a host of stores that we hold dear.
Here's the "abstract" of the story which is all I could get from the New Yorker website. To read more you've got to read the magazine or have a subscription to Newyorker.com
In terms of square miles, Brooklyn is New York's second-largest borough, after Queens; in terms of population, it is first. If Brooklyn were a city, it would be the fourth most populous in the United States. If Brooklyn were a country, its chief exports would include artisanal pickles, eco-friendly yoga wear, Red Hook Saipua soap, and books written by men named Jonathan. Writer surveys a number of Brooklyn neighborhoods. Park Slope is where parents recently won the right to bring kids in strollers into a local bar. Mentions Beacon's Closet. Fort Greene (a designated historic district) is "an urban fantasyland" with some superb shops: Stuart & Wright, Cloth, and Marcus Malchijah's hat studio as well as the Brooklyn Flea. Atlantic Avenue in Boerum Hill is now one of the best shopping districts in town, with such stores as Eva Gentry, Darr, Hollander and Lexer, Layla, Annie's Blue Ribbon General Store, and the Acorn, a toy shop. In Carroll Gardens, there is a remarkable degree of D.I.Y. cottage industry going on. Writer mentions Caputo's mozzarella (made fresh hourly), Cozbi Cabrera's linen dolls, Ruby Moriarty (where clothes and other oddities can be bought alongside occasional performance-art shows), Proteus Gowanus, and Swallow, a gallery on Smith Street. In Williamsburg, cheap frame houses suggest a New England mill town, but hipsters can no longer afford the rent. Writer mentions C.B. I Hate Perfume, The Future Perfect, Moon River Chattel, Honey, Sweet William, Malin Landaeus, Fille de Joie and Red Pearl. In Greenpoint, the new destination for hipsters, writer mentions Alter and Pip-Squeak Chapeau. In Dumbo, there is hand-crafted chocolate at Jacques Torres Chocolate, Danish furniture at Baxter and Liebchen, and prewar and mid-century Czech avant-garde furniture at Prague Kolektiv. In Red Hook, writer mentions Erie Basin. Brooklyn boosters will swear everything is a short walk from the subway, but don't believe them. Get a car.
February 26, 2010
The Chair Man, that gift shop on Seventh Avenue in Park Slope right near Starbucks and The Clay Pot is moving to Fifth Avenue between Degraw and Sackett.
The Chair Man has been on Seventh Avenue for two decades so it's definitely the end of an era. Like the Clay Pot, which used to be a pottery shop and studio and Little Things, which used to be a doll house furniture store, I am guessing that the Chair Man, back in the day, used to sell chairs.
You know the shop though you probably don't know its name. It's a gifty/ knick-knacky shop that sells earrings, incense, ambient music CDs, bags, scarves, stuffed animals, ornaments, odd Japanese string figurines, Buddha objects, clothing…you never really know what you'll find in there.
I've been in there dozens of times because my daughter loves it. We bought a music box for her piano teacher there, those Japanese string figurines, stuffed animals, earrings…
Good luck to the Chair Man on Fifth.
February 11, 2010
According to the Brooklyn Paper, the owner of a local Park Slope kitchen renovation shop is being sued by eight very unhappy customers who paid him money and didn't get what they paid for. Here's an excerpt from the BP article:
Is he a con artist or just a contractor caught in a down economy?

At least eight irate customers think Brian Ackerman, owner of Brooklyn Kitchens and Baths in Park Slope, is a rip-off artist — a Bernie Madoff of home repair who runs a Ponzi scheme that dupes clients into paying up front and in cash for work that does not get done.

The eight victims say they're owed around $60,000 for incomplete or shoddy renovations — and they're pursuing a legal case.

"We're considering a multi-pronged attack through criminal actions, the Better Business Bureau and the Department of Consumer Affairs, while also reaching out to more people who have had same issue," said lawyer Audrey Roth. "We'll show this is his regular way of doing business."

Ackerman does not deny that he hasn't completed work on some clients' houses, but insists he was not trying to screw anyone over — he's just going through tough times.
February 1, 2010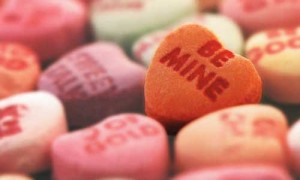 The Fifth Avenue BID (Business Improvement District) is busy organizing all kinds of Valentine's week and Fat Tuesday specials and promotions.
Starting Monday, Feb. 8th through Sunday, Feb. 14th, stores along the avenue will have special Valentines Week sales and many will have special treats for shoppers! In addition, on Valentines Day, there will be strolling violinists going in and out of Fifth Avenue stores and restaurants from 6:30 to 8 PM!
Tuesday, Feb. 16, the Park Slope Fifth Avenue BID is celebrating MARDI GRAS! There will be jazz musicians walking and playing and giving out bead necklaces, starting from both 18th Street and Dean Street. They will meet up at Washington Park (3rd St & 5th Ave). Some some restaurants will feature special New Orleans or pre-Lent meals!
January 26, 2010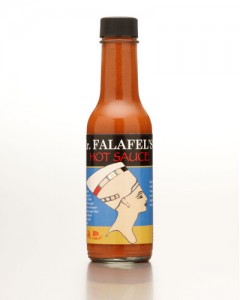 If you love their falafel, gyros, tabouli, babaganush, hummus, and especially the statue of the Egyptian outside their shop as I do, you'll be glad you can finally purchase (online and in the shop)  Mr. Falafel's much celebrated Egyptian hot sauce.
Mr. Falafel's, a family business on Seventh Avenue between 3rd and 4th Streets in Park Slope, opened 28 years ago. The statue was purchased by the owner during a vacation in Egypt. A few years back, a customer tied his dog to the statue. While the customer was waiting for his order inside, the dog bolted and dragged the statue behind him down Seventh Avenue.
The customer and owner found it in pieces on Garfield Place. The owner tried to replace it but could not. Finally he had it repaired and repainted.
The secret to our proprietary recipe is thousands of years old, from the days of Nefertiti. The subtle blend of flavors perfectly compliments, never overpowers your food. Hot sauce aficionados, make way for a new favorite. Buy a bottle, buy a case!
January 23, 2010
I nearly bought a chair for my living room at the Brooklyn Flea today. Instead I bought a Scottish beret, which reminded me of something I wore as a girl.
While there's a lot to see at the Brooklyn Flea, the star is, of course, the space itself. Now that's when banks were banks. What a room. The Williambsurgh Savings Bank building (One Hanson Place) built in 1927 reminds me of the Central Savings Bank on the Upper West Side, where I had my first savings account as a first grader at PS 166. Our teacher took the whole class to the bank to set up accounts.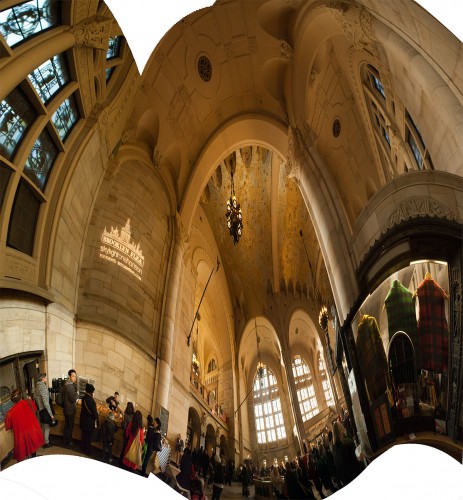 I think I had $8 dollars in there.
To call it a grand room is a vast understatement. It is the kind of architecture that cities used to be about: on par with Grand Central Station, the old Penn Station, the Central Post Office, the main branch of the New York Public Library.
It's a friggin awesome space that makes you feel exalted. And what a blast to have the flea there for 8 weeks this winter.
The Flea takes ups so many neat spaces. The food is in the vault downstairs, there are vendors on the mezzanine and the majority of the vendor booths are in the grand bank space with windows that will make you swoon. And at 2 PM or so when the light starts to pour in…
Ahhhhh.
As for the goods: it's a mixed bag. I found things to consider buying: groovy old valentines (dang I shoulda got them, cool lamps, the chair I considered for the living room from a vendor based in Hudson, NY).
Finally I bought that Scottish beret from a dealer who calls himself, jokingly, Sea Hair. Apparently it's a construction worker's obscene joke. The guy stands on a box and plays the guitar while selling his assortment of wares.
So you must go to the Brooklyn Flea. Meet a friend there. Have coffee from the pastry and coffee vendor near the front (or something tasty from the vault downstairs) take in the soaring architecture, browse around, feel exalted for a few hours one of these winter weekend days.
January 21, 2010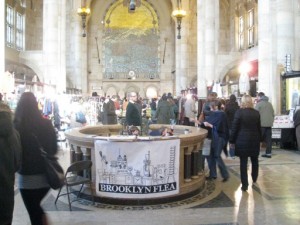 Preeminent New York City and Brooklyn historian Prof. Ken Jackson (Columbia Univ.; The Encyclopedia of New York City, ed.; The Neighborhoods of Brooklyn, co-author) will join Prof. Stuart Blumin (Cornell Univ.) at the Brooklyn Flea at One Hanson to provide a freeform public talk on the history of the Williamsburgh Savings Bank Building and its relationship to Brooklyn as a borough, and formerly as a city unto itself.
The approximately 45-minute talk will take place at the kiosk at the main entryway to the Flea/bank, starting at 3:00pm this Saturday, January 23. The event is free and open to the public. Directions are available at www.brooklynflea.com.
Brooklyn Flea has moved into the beautiful bank space—now managed as an event space by Skylight One Hanson—for 12 weekends, through March 27/28, Saturday and Sunday from 10:00am to 5:00pm, with 100 vendors on three floors: the main-floor bank space, mezzanine, and lower-level vault. The market has attracted nearly 10,000 visitors each of the first two weekends at One Hanson, and the Flea is building on its activation of this public space by highlighting the special significance the landmark skyscraper holds in both Brooklynites' imaginations and the borough's compelling history.
Professors Jackson and Blumin will delve into the building's architectural details—from the giant golden mosaic map of Brooklyn on the bank's back wall to the wrought-iron depictions of artisans and skilled workers in the stained-glass windows—while linking them to the broad narrative of Brooklyn as a longtime capital of the American working class. They will also answer questions from the public.
January 13, 2010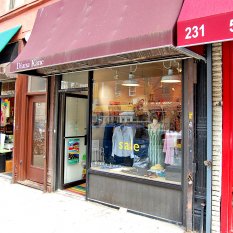 A quick chat with Damond, one of the owners of Scaredy Kat, a neighborhood card & gift shop located on Fifth Avenue area that has catered to the Park Slope community since 1999, revealed that holiday sales for 2009 were their best ever.
"Our sales were good," Damond told me. The shop recently moved into a larger space, which enabled the owners to have more merchandise and more space for shoppers to move around in. All a win-win for this shop, which is now frantically setting up for Valentine's Day.
Diana Kane, owner of the shop Diana Kane, which sells jewelry, apparel and lingerie,  told OTBKB that "sales were better than last year."Jewelry designed by Kane and small items like socks and gloves were big sellers this year.
"For the first time I had inexpensive impulse items like $10 bracelets. Those sold well," Kane told me.
"Everyone freaked out about the snowy weekend before Christmas but we did better in the snow than we did that weekend last year, which was terrible," Kane told me.
January 11, 2010
January 10, 2010
January 4, 2010
Talk about buy local. Brooklyn Based is throwing a wedding fair at the Bell House this Saturday and it sounds like a must-attend event for the Bridezilla in your life.
In one spot brides to be can meet the exceptional designers, caterers, photographers, bands and DJs who make Brooklyn a wedding capital of sorts.
This might be a good moment to mention that jewelry designer Rebecca Shepherd (one of the designers at Urban Alchemist) is rolling out a floral design company called Rebecca Shepherd Floral Design. Her flowers (like her jewelry) are GORGEOUS. FYI: her jewelry makes great bridesmaid gifts.
Brooklyn Based has handpicked 30+ original, Brooklyn-centric vendors to help you plan your wedding locally, or take a piece of Brooklyn with you wherever you tie the knot. Top caterers including Naturally Delicious, The Cleaver Company, Red Table Catering, AVEnts and Frankies Spuntino will be passing delicious hors d'oeuvres. One Girl Cookies and Nine Cakes will display and serve confections and cake. Brooklyn Brewery will be pouring its Belgian-style ales, Local 1 and 2. Wedding bands Michael Arenella & his Dreamland Orchestra, The Lascivious Biddies and The Engagements will perform along with DJ Small Change, popshop! DJs and DJ Lady J.
Other wedding vendors on the guest list include floral designers Root Stock and Quade, Rebecca Shepherd Floral Design and Denise Fasanello, jewelry designer Blanca Monrós Gómez, Bario-Neal Jewelry, Sesame Letterpress, Lion in the Sun custom invitations, calligrapher Paperfinger, Mélangerie Inc. custom paperie and gifts, Shootbooth photobooth, Hello Super 8 and Seth David Cohen videographers and photographers Daniel Krieger, Radhika Chalasani and 3 Photographers, Jesse Hendrich, M.Div., Small World Terrariums, Heights Chateau Fine Wines & Spirits, Added Value Farm, Real Honeymoons and Gap Adventures.
Saturday, January 9, 10:30 AM until 5 PM. The Bell House 149 Seventh Street