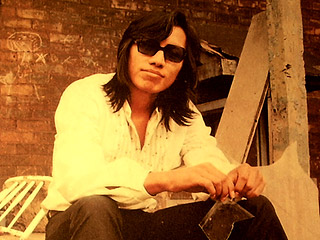 I went last night to see Searching for Sugarman at the Angelika with my friend Andrea and we both LOVED IT. and were so uplifted and overjoyed by it.
Rodriguez was the greatest '70s US rock icon who never happened. A talented singer/songwriter on the road to the charts, he was briefly hailed as the next Bob Dylan but then disappeared into oblivion – rising again from the ashes in completely different context in South Africa of all places.
The film is mysterious and surprising. I don't want to say too much. A beautifully told documentary, it is ultimately a film about hope and discovery.