May 16, 2013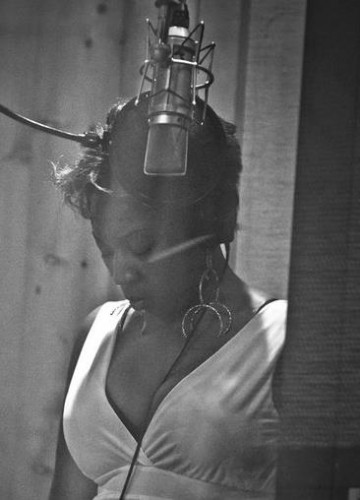 Join me for an evening of South African Story, Song and Savory Cuisine at Madiba Restaurant on June 5th at 7PM. The event is FREE but there's a delicious $35 three-course prix fixe meal available, as well as Dinner and a Book for $50.
 There will be free  appetizers and wine from 7-8PM.
Novelist and South African emigré Neville Frankel reads from his newly-published literary thriller of the apartheid era, Bloodlines, called "fierce and thrilling" by Kirkus Indie Review. In this harrowing story of a family fractured by apartheid and a son who struggles to piece everything together, Frankel "explores the bloody truths of apartheid in a sweeping narrative that covers five decades," writes Jan Gardner in The Boston Globe.
Together with South African music performed by Nedelka Prescod and Earth Tones, the evening will provide a moving and deeply personal perspective on a country that has suffered great turmoil in its quest for social justice and equality.
Email me if you'd like to reserve a spot or a table: louise_crawford@yahoo.com. Madiba Restaurant, 195 Dekalb Avenue, in Ft. Greene, Brooklyn. The Event is free.
May 10, 2013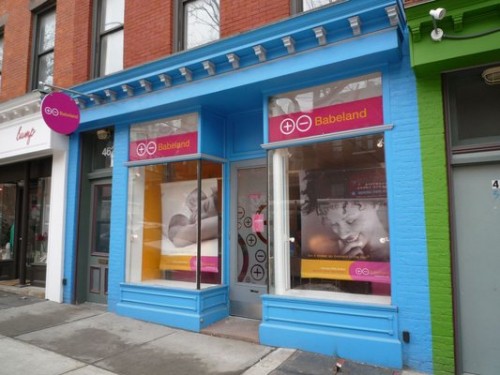 Thanks to everyone who came to Edgy Moms 2013 last night. I think we delivered, as promised, funny, poignant,  shocking and fresh writing about mothers and motherhood. And now for something else. I hope you'll join me on May 23rd for a pop-up reading at Babeland in Park Slope.
In collaboration with Edgy Moms, Brooklyn's favorite alternative Mother's Day event, Babeland invites you to ditch sippy cups for sex toys and let loose. Enjoy readings about sex and motherhood by authors Karen Ritter, Louise Crawford, Alex Beers, Caitlin McDonnel and Babeland Bubbly. We'll raffle great prizes and the first fifteen moms to arrive will receive gift bags filled with items to hide from the kids. Dads welcome.
May 9, 2013
Thanks to DNA Info for the shout-out about Edgy Moms (May 9 at 8PM). Here's an excerpt to their story called "Park Slope Reading Celebrates 'Edgy Moms' for Mother's Day" and a link:
Forget breakfast in bed and a bouquet: some moms will celebrate Mother's Day this year by sharing wine-fueled true confessions about the maternal experience.

The annual "Edgy Moms" reading at Park Slope's Old Stone House on Thursday night will feature writers regaling the audience with "funny, poignant, shocking" and "very, very frank" stories about motherhood, organizer Louise Crawford said.
May 9, 2013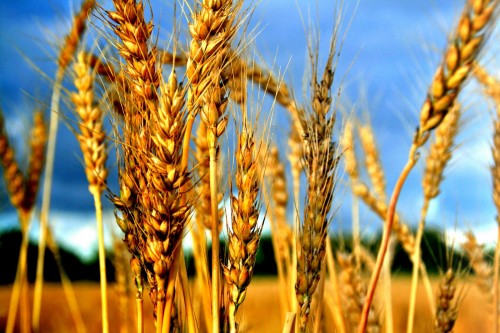 On Tuesday, May 14, 2013 at Congregation Beth Elohim, an all-night event called "Shavuot Across Brooklyn" will take place in honor of the holiday of Shavuot, which commemorates the giving of the Ten Commandments.
Starting at 8PM with a choice between Orthodox, Traditional Egalitarian, Reform, and Meditation Services, the night will transition into a festive party and then to a host of creative classes going through the night culminating in a sunrise service at 5AM.
The night includes opportunities to learn with some of the best teachers, musicians, artists, and cooks in New York Jewish life.
Highlights include:
Jeremiah Lockwood – acclaimed musician and leader of the band Sway Machinery
Ron Lieber – New York Times Columnist who will join with Rabbi Shira Epstein to teach about money and ethics
Rabbi Jeff Salkin – Acclaimed author of Putting God On The Guest List: How To Reclaim The Spiritual Meaning of Your Child's Bar or Bat Mitzvah, and The Gods Are Broken! The Hidden Legacy of Abraham
Jeff Yoskowitz – founder of the Gefilteria and appearing on the Forward 50 list who will teach a worship on pickling
David Deblinger – the co-founder of internationally renowned Labyrinth Theater Company and the Founder of Ensemble Force Inc.
For a full list of presenters go to:  www.cbebk.org/shavuot.
The night is sponsored by:
Altshul, Brooklyn Jews, Congregation Beth Elohim, Congregation Mount Sinai, Flatbush Jewish Center, Hannah Senesh Community Day School, Israelis in Brooklyn, Jewish Meditation Center of Brooklyn, Kolot Chayeinu, LABA, Locally Grown Shabbat, Mishkan Minyan, Moishe House, Park Slope Jewish Center, Prospect Heights Shul, Shir HaMaalot, and Union Temple
May 8, 2013
Because I was feeling nostalgic and compulsive I decided to compile a list of the all the Edgy Moms from 2007 through 2013 (That show will be on Thursday, May 9 at 8PM at The Old Stone House).
EDGY MOMS 2007
Susan Gregory Thomas, author of Buy, Buy Baby: How Consumer Culture Manipulates Mothers and Harms Children
Louise Crawford, aka Smartmom
Amy Sohn, author of Prospect Park West and Motherland
Sophia Romero author of Always Hiding
Mary Warren, blogger
Jennifer Block, author of Pushed
Judy Lichtblau, writer of short stories
Alison Lowenstein, author of City Baby Brooklyn
Michele Somerville Madigan, author of Wisegal and Black Irish
Tom Rayfiel, author of Parallel Play and Eve in the City
 EDGY MOMS 2008
Christen Clifford, playwright of Babylove
Amy Benfer, editor and staff writer at Salon, Paper and Metro
Michele Madigan Somerville, author of Wisegal and Black Irish
Louise Crawford, Smartmom
Amy Sohn, author of Prospect Park West and Motherland
Sophia Romero, author of Always Hiding, The Shiksa from Manila
Louise Sloan
Lenore Skenazy, author of Free Range Kids
May 8, 2013
Started in 2007, Edgy Moms is an annual reading of funny, poignant, shocking, and fresh writing about mothers and motherhood at The Old Stone House in Park Slope (presented by Brooklyn Reading Works). This year it's on May 9 at 8PM. The Edgy Moms Manifesto, which I wrote, is read at the beginning of  each year's event:
Manifesto:
Seven years ago I created Edgy Mother's Day. I had sort of a vague sense of what that meant but it's always been hard to articulate when people ask for, y'know, the quick elevator speech.
So what is an Edgy Mom?
She's feisty and fun and a little bit zany. She whines to her friends and can be a bit of a martyr. She fantasizes about taking long trips without her children,
And getting a room of her own on Block Island with a computer and a view of the sea.
She lets her kids have dessert before dinner,
Reheated pizza for breakfast.
And NEVER remembers to bring Cheeros in a little Tupperware container to the playground
Except when she does and then she feels VICTORIOUS!
May 6, 2013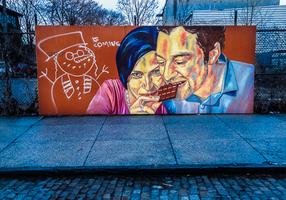 How's this for an interesting way to spend a Friday morning? A NYC photo walk that's great for tourists and die-hard New Yorkers.
Capture some of New York's best and most accessible art in its gritty concrete "gallery" as we take to the streets and explore the unique applications and vibrant renderings of the urban artist.
Tom and Tony of Switch to Manual are your guides and the tour starts at the Verb Cafe. They'll bring you to some of the great spots for street art in Brooklyn.
Given the transient nature of street art, every walk will be different as one masterpiece is replaced by another.
May 3, 2013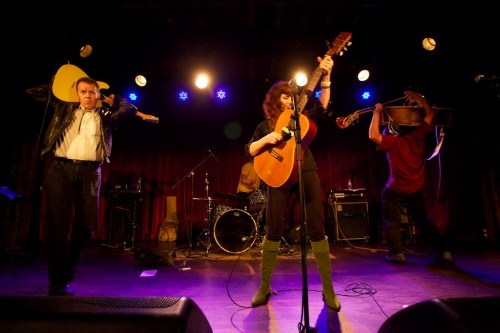 May 2, 2013
May 1, 2013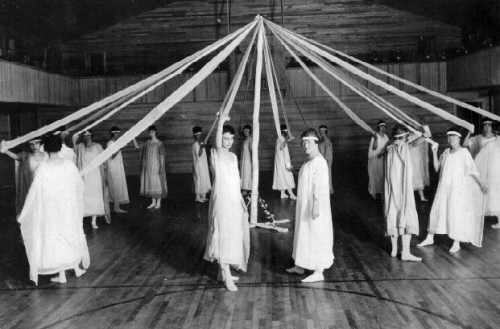 April 30, 2013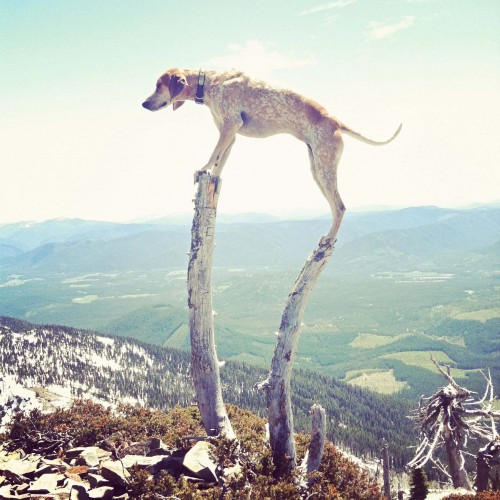 Last night Maddie on Things launched at Powerhouse Books in DUMBO and I hear the line was out the door because a whole lot of people wanted to meet the amazing dog, who has already been featured in People Magazine, Entertainment Weekly and elsewhere.
When photographer Theron Humphrey  discovered that the dog he rescued from a shelter had the ability to stand on all kinds of things, he knew he'd stumbled on "a super serious project about dogs and physics."
Photographer and dog traveled cross country and together collaborated on these incredible photos. Maddie is obviously a sweet-tempered coonhound. She can balance on everything from bicycles to giant watermelons to horses to people. The amazing photographs by Humphrey owe a lot to William Wegman and his iconic Weimaraners, but also have much in the way of their own unique charm, skill and sheer wow-power.
The book is a celebration via skillful Instagram photos of Maddie and her incredible balance.
April 25, 2013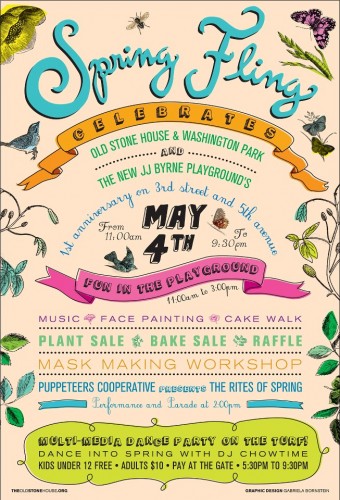 Celebrate the one year anniversary of JJ Byrne Park and Washington Park's new look and the official re-opening of the JJ Byrne Park Playground, which is extremely popular with local parents and kids.
On the fourth, there will be a bake and plant sale, face painting, puppets, and activities galore for kids and adults. From 5:30 until 9:30 PM,  there will be a multi-media dance party on the turf. Nice poster, huh?
April 23, 2013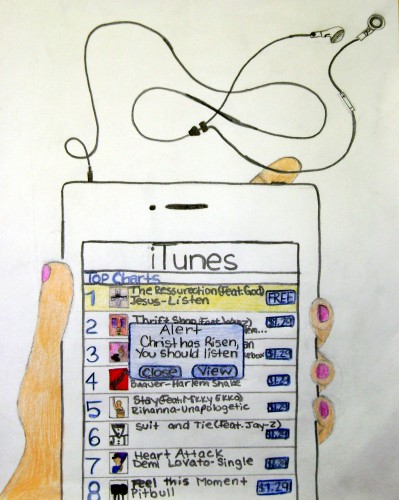 Props to Kayla Bernie, the young artist who created this work. She is a junior at Bishop Kearney High School in Brooklyn and she won third place in The Tablet's "Christ is Risen" art contest. The Tablet is the Brooklyn-Queens Diocese Newsletter.
April 23, 2013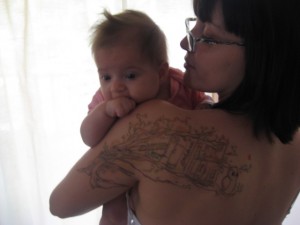 Don't miss the Seventh Annual EDGY MOMS, presenting poignant, hilarious, incisive and powerful writing about mothers and motherhood. Curated by Louise Crawford and Sophia Romero, this uproarious and insightful event takes place, as always, at the  The Old Stone House on May 9th at 8PM (once again sponsored by Babeland). Presented by Brooklyn Reading Works produced by Louise Crawford
Meet the 2013 Edgy Moms: 
A veteran of advertising, KAREN RITTER has squandered decades crafting copy for clients as diverse as Dunkin' Donuts and Weight Watchers. Persuading some people to gain weight and others to lose it created a psychic split, galvanizing Karen to take refuge in fiction. She has completed one novel, Living with Men. A mother of one, Karen is still traumatized by the autobiographical novel her own mother self-published 35 years ago. Now that her mother has left this plane of existence in search of better material, Karen is writing her own autobiographical work, My Mother/Herself.
CHRIS NELSON earned her MFA from NYU's Tisch School of the Arts, where she studied playwriting with Tony Kushner, John Guare and Arthur Miller. She has a BA in both English and Drama and a Film Certificate from Duke University. Her writing has been recognized with an NEA grant, two Benenson Awards in the Arts, the Reynolds Price Award, and residency grants from the Helene Wurlitzer Foundation of New Mexico in Taos, NM, the Jentel Artist Residency Program in Banner, WY, and the Julia and David White Artists' Colony in Ciudad Colón, Costa Rica. Chris lives with her husband and daughter in Brooklyn.
NICOLE CALLIHAN'S poems, stories, and essays have appeared in Cream City Review, L Magazine, and Painted Bride Quarterly. She teaches at New York University and in schools and hospitals throughout the city.
SOPHIA ROMERO is the author of the novel, Always Hiding. She writes the hilarious blog, The Shiksa from Manila and has two children, Amalia and Eli. Her husband, Dan Silver, is a good egg.
CATHY GIGANTE-BROWN has been a freelance writer of fiction, nonfiction and poetry since the ripe young age of fifteen. Her works have appeared in a variety of publications, including Time Out New York, Essence, Seventeen and The Italian Journal of Wine and Food. Along with Robert "The Harrad Experiment" Rimmer, she co-wrote two fringe biographies for Prometheus Books (Mistress Jacqueline's Whips & Kisses and Jerry Butler's Raw Talent). Her short stories appear in several fiction anthologies and her essay, "When I was Young," was included in Penguin Books' Vietnam Voices. A number of her screenplays have been produced by small, independent companies. Her essay "Autumn of 9/11" was awarded first prize in The Brooklyn Public Library's 2004 "My Brooklyn" contest. Her work, Weekender, was included in the Rosendale Theatre Collective's first annual Short Play Festival. Cathy was born and bred in Brooklyn, where she still lives with her husband and son. Her ebook, The El, is her first published novel
After a 15-year career in museum education, and 10 years of full-time mothering, VICKI ADDESSO  began devoting her time to writing memoir and fiction. Addesso works part-time doing research for the Treeture Environmental Education Program and writes for the organization's Web site. Her work has been published by Damselfly Press, and she is currently at work on a collection of short stories.
After graduating from the University of California, Berkeley, LORI TOPPEL worked as a staff writer and editor for different magazines. She received her MFA in fiction writing at Columbia University, where she received a fellowship. Toppel's novel, Three Children (Summit Books, 1992), was nominated for the Hemingway Foundation/PEN Award. Her stories and personal essays have appeared in such journals as the Antioch Review, Del Sol Review, and The Living Room. Her work has been listed in the top 25 of the Glimmer Train Fiction Open. She is currently at work on a novella set in Puerto Rico.
SUSAN HODARA works as a freelance journalist who frequently covers the arts, with articles appearing in publications including the New York Times, Communication Arts, Harvard Magazine, and others. She has been writing memoir for more than 15 years, with her pieces appearing in the anthologies Motif 3: Work (MotesBooks, 2011), Illness & Grace, Terror & Transformation (Wising Up Press, 2007), The Westchester Review (2007, 2008), I Wanna be Sedated (Seal Press, 2005), My Heart's First Steps (Adams Media, 2004), Girl Wars (Fireside, 2003), and Surviving Ophelia (Perseus Publishing, 2001). Her memoirs have also been published in numerous literary journals and other publications including salon.com, The Lindenwood Review, Evening Street Review, Airplane Reading, tak′tīl, Venus Envy, Cesium, and Conversely; one was nominated for a Pushcart Prize. With degrees from Harvard and Columbia universities, she has been teaching memoir writing since 2003, and currently conducts memoir workshops at the Hudson Valley Writers' Center in Sleepy Hollow, NY, and the Pelham Art Center in Pelham, NY.
Photograph borrowed from http://www.mommaroo.com
April 16, 2013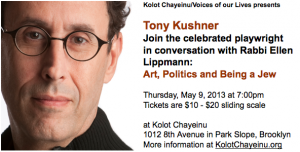 On May 9 at 7PM, Tony Kushner, winner of the Pulitzer Prize and Tony Award for his play "Angels in America," and author of the Oscar-nominated screenplay for "Lincoln," joins Kolot Chayeinu/Voices of Our Lives's Rabbi Ellen Lippmann, who was recently named among America's Most Inspiring Rabbis by The Forward, for an intimate conversation, reception and book signing on May 9, at 7:00 PM at Kolot Chayeinu in Park Slope, Brooklyn.
"Lincoln: The Screenplay" will be available thanks to the Community Bookstore. This special evening launches Kolot Chayeinu's TALK THE TALK annual lecture series.
April 15, 2013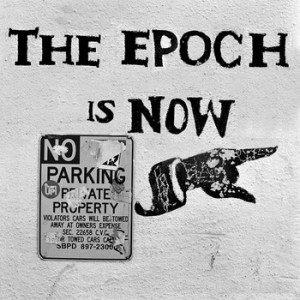 The Epoch is a community of musicians, writers, visual artists and filmmakers born and bred in Brooklyn who are now living all over the country.
"We were grown together, and are growing still," they write on their website. A group of the musical contingent of The Epoch just moved to Chicago and they've recorded an album in honor of that move.
Here's how they describe it:
Walk Away From Me is a three-way split between Bellows, Small Wonder and eskimeaux. The album was recorded between February and April 2013 and is a flagship for the recent move of the three artists from their childhood home of New York City to Chicago. Henry (Small Wonder) came up with the idea of three bands from the same scene covering Lou Reed, David Bowie and Iggy Pop, as a tribute to three bands who each transplanted from their hometowns to live and work in Berlin in the late 1970′s.

Walk Away From Me begins with three covers — Small Wonder introduces the album with The Velvet Underground song "Candy Says". Bellows covers the David Bowie song "Soul Love", and eskimeaux covers Iggy Pop's "Tonight".

The second half of the split is made up of original songs by each of the three bands, "Well", written as a reaction to "Tonight" by eskimeaux, "Papa Bear", a woodsy electro-ballad by Bellows, and "Wood for the Fire", a song of bodylessness and anxious peace.
The song Candy Says is pretty awesome.
April 12, 2013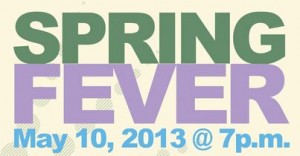 I am working on a short video about the NY Writers Coalition, which is one of the largest community writing organizations in the country.
The NY Writers Coalition offers free creative writing workshops throughout New York City for people from groups that have been historically deprived of voice in our society, including at-risk and disconnected youth, the homeless and formerly homeless, the incarcerated and formerly incarcerated, war veterans, people with disabilities, cancer and major illness, immigrants, seniors and others.
It's really quite amazing. Their operating premise is that everyone has a story, everyone has a voice; we're all writers and writing can be transformative and therapeutic.
Yesterday we videotaped a writing workshop at CIDNY, the Center for Independence for Disabled Individuals near Union Square, and I was reminded of why I love writing and why writing is so important for expression and self-actualization.
The CIDNY Group, which has been meeting regularly for four years, is led by author Avra Wing, whose novel Angie, I Says, a New York Times notable book, was made into the feature film Angie starring Geena Davis and James Gandolfini.
Avra started the workshop with a writing prompt, something she found on Craig's List about a purple scarf lost in Williamsburg. This was followed by fifteen minutes of writing.
Everyone in the group has some kind of physical or neurological disability. Some members of the group struggled  to write, some struggled to read. One man in particular read haltingly. But it was worth the wait to hear everyone's incredible written response to the Craig's List prompt.
One man read about a friend who died a year ago. A woman wrote about a woman with cancer knitting a purple scarf, as she receives chemotherapy. Another participant wrote about a jazz musician, another wrote a poem vividly describing the purple scarf lying on the grey, dirty sidewalk of Williamsburg.
There was poetry, short story, scenes with dialogue, and journal-like writing that wandered into personal confession. After each person read, Avra asked the group to comment and many in the ten person group contributed comments about what stood out, what moved them, which phrases were most striking.
After the workshop, we interviewed the participants individually and heard just how important the group is to them. Quite a few described the warm, non-judgemental environment that enabled them to feel like writers, not "disabled people."
This was the first time I ever attended one of NYWC workshops, and I feel privileged to have been able to witness it first hand. I look forward to the other shoots, especially Saturday's seventh annual adult marathon reading, featuring a myriad of writers from NYWC workshops.
This year's reading takes place at the Andrew Heiskell Library (40 W 20th Street, Manhattan). Light refreshments will be served. Click here for directions. If you are interested in donating to this wonderful organization or would like to attend their Spring Fever fundraiser on May 10th, Go here for more information. 
April 11, 2013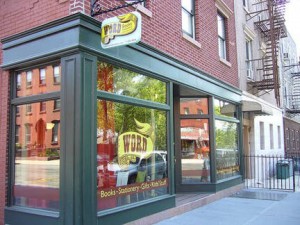 On April 16th at 7PM at Word in Greenpoint, two literary Joshs read and discuss their latest fiction: Rolnick's Pulp and Paper and Henkin's The World Without You (just released in paperback). They'll be exploring the tragedies and mini-triumphs of the modern American family.
JOSHUA HENKIN is the author of the novels Swimming Across the Hudson (a Los Angeles Times Notable Book) and Matrimony (a New York Times Notable Book). His stories have been published widely, cited for distinction in Best American Short Stories and broadcast on NPR's Selected Shorts. He directs the MFA Program in Fiction Writing at Brooklyn College.
JOSH ROLNICK's short stories have won the Arts & Letters Fiction Prize and the Florida Review Editor's Choice Prize. They have also been published in Harvard Review, Western Humanities Review, Bellingham Review, and Gulf Coast, and have been nominated for the Pushcart Prize and Best New American Voices. A reporter, editor, and journal publisher, he grew up in New Jersey, spent summers camping his way through Upstate New York, and has lived in Jerusalem, London, Philadelphia, Iowa City, Washington, D.C., and Menlo Park, California. He currently lives with his wife and three sons in Akron, Ohio.
March 28, 2013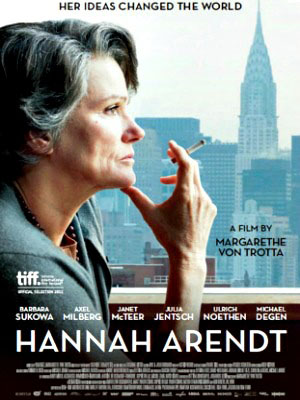 Pam Katz, a screenwriter who lives in Park Slope, has been nominated for a Lola,  Germany's version of the Academy Award, for the film Hannah Arendt. 
Katz co-wrote the screenplay with renowned director Margarethe Von Trotta. The film's star, Barbara Sukowa, who also lives in Brooklyn, was nominated for her incredible turn as the German philosopher. Six nominations in all, the film was cited for Best Film, Best Direction, Best Screenwriting, Best Actress, Best Costume and Best Make-up.
The film, which is a huge hit in Germany, will open at the Film Forum in Manhattan on May   29 ,2013. It explores a turbulent  four-year period in the life of the great philosopher and writer, Hannah Arendt. Beginning in New York at The New School, where Arendt taught after having escaped from a French detention camp, the film moves to Jerusalem, where she covered the trial of Adolf Eichmann for The New Yorker and coined the phrase "the  banality of evil" in her article (and later book) Eichmann in Jerusalem. 
Von Trotta and Katz make thrilling drama of the backlash against Arendt's writing about the trial and her "banality of evil" theory. Co-starring Janet McTeer as author and Arendt confident Mary McCarthy.
Writing in Der Spiegel, Elke Schmitter writes, 
Can men really be trusted? This classic question is the subject of the opening dialogue in director Margarethe von Trotta's new film "Hannah Arendt," which got its official release in Germany this week after screening at the Toronto International Film Festival and revolves around a less classic question: Was Adolf Eichmann, the organizer of the "final solution of the Jewish question," a monster or an efficient bureaucrat, a pathological creature or the embodiment of the banality of evil? Her theory of the "banality of evil" turned Arendt, a German Jew who became a college professor and distinguished author of philosophical works in the United States, into a controversial international figure in the early 1960s, more ostracized and hated than revered.
March 26, 2013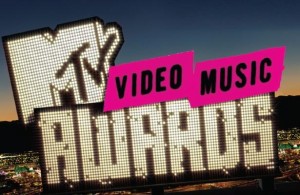 On August 25th for the 30th anniversary of the Video Music Awards, MTV will be hosting the show in Brooklyn, the first time the show has been in New York City since 2009.
Ya think Jay-Z (or Beyonce) had something to do with bringing the show to Barclays Center?
These are the awards where Kanye West famously disrupted Taylor Swift's acceptance speech. That was really tacky but the show is known for bling, bluster and mega big names in the  music biz.
August 25th: Leave town or be square.
March 26, 2013
I am pondering whether I should post an unhappy OR happy face emoticon? Last year the festival was sort of sprung on us in Park Slope and I heard mixed reports. There were crazy long ticket and water lines and lots of dissatsfaction.
Here's hoping they get it right this time. For starters, they're telling us about it two months in advance and that's way better than last year. Nobody knew about  it and when I saw a billboard about it at the West Fourth Street  subway station I almost fell over.
GoogaMooga is also adding an extra day.
That said, they do have a great line-up of musical acts and the support of Emily Lloyd, President of the Prospect Park Alliance. In addition to it being a food festival with 85 of New York's top restaurants are paired with 75 brews and 100 wines, there will be twenty plus lives performances from the likes of Yeah Yeah Yeahs, The Flaming Lips, Matt & Kim, Sharon Jones & the Dap-Kings, The Darkness, Jovanotti, Father John Misty and De La Soul.
Tickets are going on sale for the concerts on Thursday, March 28 at 12p and all tickets will be available at http://www.googamooga.com
Here's what President of the Prospect Park Alliance and Park Administrator, Emily Lloyd had to say about this three-day event in Prospect Park.
Great GoogaMooga is a celebration of food, music and Prospect Park – three things that make Brooklyn such a wonderful place to live, work and play. Frederick Law Olmsted, Prospect Park's brilliant co-designer, intended for the Park to be a great gathering place, as well as a place of quiet respite. We are looking forward to the Great GoogaMooga returning to Prospect Park in 2013,"
I'm guessing (hoping) that this means a lot of money for the park.
March 22, 2013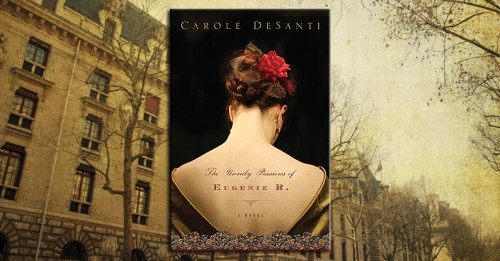 Carole DeSanti, who will be reading at BookCourt at 163 Court Street in Brooklyn next Tuesday, March 26th at 7PM, has written a transporting debut novel set in the backstreets and bordellos of 19th century Paris. While this is the author's first novel, she is a veteran of the publishing business and has been an editor at Penguin known for her championing of strong female literary voices.
The book, which took a decade to write is about Eugénie R., a woman born in France's foie gras country, who follows the man she loves to Paris, but soon finds herself marooned, pregnant, and penniless.
Sounds interesting so far, right?
She gives birth to a daughter she is forced to abandon and spends the next ten years fighting to get her back. An outcast, Eugénie takes to the streets,  navigating her way up from ruin and charting the treacherous waters of sexual commerce.
Are you hooked yet? I am.
Along the way she falls in love with an artist, a woman, and a revolutionary.
Ooh la la.
Ah Paris: City of my dreams. The capital, the gleaming center of art and civilization in Europe, is enjoying its final years of wanton prosperity before galloping headlong into the Franco-Prussian War.
For the protagonist its a conflicted landscape — grisly, evocative, addictive. As the gates of the city close against the advancing army, Eugénie must make a decision between past and present — between the people she loves most
Join Carole for the paperback launch at Bookcourt:
March 26, 2013, 7:00 p.m.
Brooklyn BookCourt
163 Court St
Brooklyn, NY 11201
http://bookcourt.com/
March 17, 2013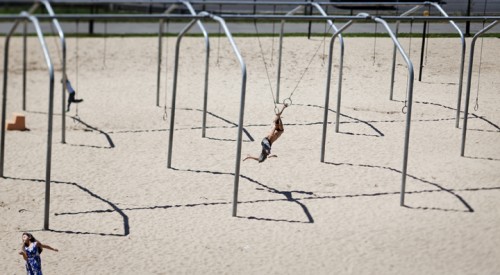 Nine stunning panoramic photographs by Susan Wides of New York City, including shots of Brooklyn Flea, Coney Island and the Botanic Gardens, will be on view at the Kim Foster Gallery in Manahhatan from March 21-April 29, 2013.
In All the Worlds, Susan Wides "tracks her lens on our everyday drama and urban spectacle as both observers and participants in the theatrum mundi of our city's streets. She illuminates the moments of struggle and transcendence in the many worlds that we collectively experience–the cultural, global, corporate consumer, and natural."
And you know we love everyday drama and urban spectacle.
The gallery blurb for All the Worlds alludes to a wonderful quote by Baudelaire on the passionate city spectator (and by extension the photographer of the city). Here is the quote in its entirety from The Painter in the City: 
"For the perfect flaneur, for the passionate spectator, it is an immense joy to set up house in the heart of the multitude, amid the ebb and flow of movement, in the midst of the fugitive and the infinite. To be away from home and yet to feel oneself everywhere at home; to see the world, to be at the centre of the world, and yet to remain hidden from the world–such are a few of the slightest pleasures of those independent, passionate, impartial natures which the tongue can but clumsily define. The spectator is a prince who everywhere rejoices in his incognito. The lover of life makes the whole world his family, just like the lover of the fair sex who builds up his family from all the beautiful women that he has ever found, or that are–or are not–to be found; or the lover of pictures who lives in a magical society of dreams painted on canvas."
All the Worlds opens on Thursday March 21 with an opening reception. But the show will run through April 29th at 529 West 20th Street in Manhattan's Chelsea neighborhood.
March 15, 2013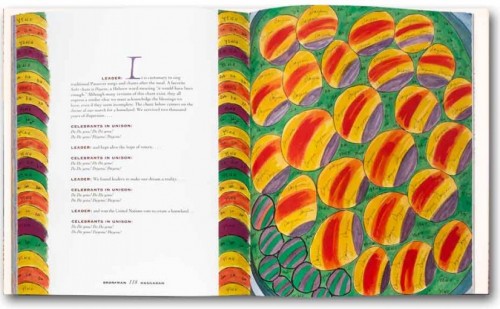 I am inviting you to an exciting event at Congregation Beth Elohim on March 21 at 7:30 PM.
No, it's not my daughter's Bat Mitzvah.
This Brooklyn by the Book event will include a Passover wine tasting, delicious treats from Gefilteria (a Brooklyn start-up that is reinventing seder food) and a conversation with Edgar M. Bronfman, Jan Aronson and Rabbi Andy Bachman about The Bronfman Haggadah just out from Rizzoli. Community Bookstore will be on hand to sell the book, which makes a truly great seder Haggadah and/or gift.
This is a Haggadah for your collection!
But don't take my word for it. Here's what Daniel Handler (aka Lemony Snicket) had to say:
"The Bronfman Haggadah has everything I want in a seder guest. It's clear-headed but allows for argument. It's straightforward but has a flair for the dramatic. It's colorful but not tacky, opinionated but not dogmatic, and it's not so long-winded that the soup gets cold. Dive in!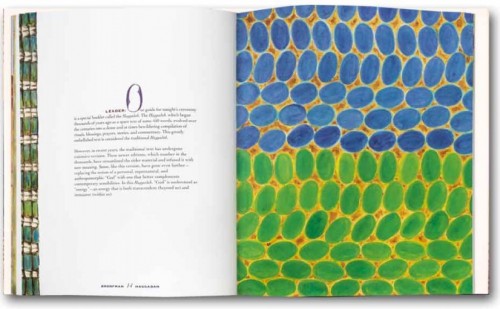 Rabbi Bachman and Edgar M. Bronfman go way back. From 1998-2004, Rabbi Bachman was the Executive Director of the Edgar M. Bronfman Center for Jewish Student Life: Hillel at NYU. There's is great respect between the two of them, which should make for an interesting discussion about the meaning of Passover and issues of Jewish identity and theology.
Edgar M. Bronfman, 83, has devoted his life to Jewish causes. He founded the Samuel Bronfman Foundation, which supports a wide variety of causes, programs and initiatives including, Birthright Israel, 92nd Street Y, Hebrew Union College, Interfaith Family, My Jewish Learning, American Jewish World Service, Congregation Beth Elohim and much more.
The Bronfman Haggadah written by Edgar M. Bronfman and illustrated by Jan Aronson is a provocative and stunningly visual retelling of the Passover story, the Bronfman Haggadahhas been called "a revolutionary Haggadah for the 21st century" for the way that it tells the story of the Jews' dramatic journey from slavery to freedom, in a way that will captivate generations to come.
Jan Aronson's bold and brilliant watercolor paintings heighten the text and amplify a story that is crucial to the Jewish narrative of Identity. These luminous images— both abstract and figurative—artfully illustrate the Seder plate's symbolic foods, the parting of the Red Sea, the forty-year journey through the desert, the giving of the Ten Commandments on Mount Sinai, and other events pivotal to Passover.
David Suissa in Jewish Journal wrote:
"Bronfman has taken the secular and spiritual values that resonate with the new generation — such as tikkun olam, pluralism, human dignity and social justice — and rooted them proudly in the story of the Jewish people. He's made the seder night different by appealing to the indifferent. That alone is worthy of Jewish pride."
I'd love for you to join me on this special night. Come for the program and stay for the food (or visa versa). I think it will be very memorable evening.
What: Brooklyn by the Book Presents A Conversation with Edgar M. Bronfman, Jan Aronson and Rabbi Andy Bachman about The Bronfman Haggadah
When: March 21, 2013 at 7:30 p.m.
Where: Congregation Beth Elohim
What Else: A $10 suggested donation includes tastings from Gefilteria and Slope Cellars. Please RSVP.
Books will be sold by The Community Bookstore.
FULL DISCLOSURE: My company Brooklyn Social Media is representing the Haggadah!
March 2, 2013
Turns out that  Bev Grant and Carolann Solebello are doing a monthly series at my fave Park Slope art house and cafe. Two Moon is a cozy art gallery, performance space and coffee house on Fourth Avenue Park Slope.
We heart Fourth Avenue and the efforts of Two Moon's owners Danielle and Joyce to bring food, beverage and culture to that up and coming Brooklyn thoroughfare.
Sharon Goldman, who used to be part of a sweet duo called Sweet Bitters, will be performing with Bev and Carolann in an evening of swapping songs and sharing stories, and this show will be extra fun because we're tying it to Women's History Month. She writes: "We're an all-female cast, obviously, and we'll be focusing on tunes with women-oriented and feminist themes (though that's quite a wide swath of possibility!)."
Sharon promises to sing "Falling Into Place," the Park Slope song I love.
Also,  Bev has a wonderful exhibit up of her photos from the 1968 Miss America Pageant protest…I can't wait to see those.
Bev & Carolann Present: Second Fridays @ Two Moon
Friday, March 15, 8 p.m.
Two Moon Art House & Cafe
315 Fourth Avenue
Park Slope, Brooklyn
(718) 499-0460
$10 suggested donation
February 13, 2013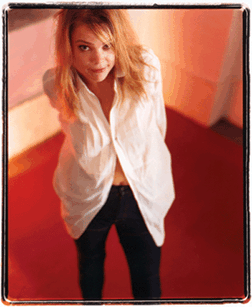 Tonight. Is. The. Night.
We thought this up a few months ago. An event the night before  Valentine's Day celebrating broken hearts. Why? Because there would be no poetry and no song without broken hearts.
Tonight we celebrate the broken heart because for a heart to break it once had to be full. Full.
Tonight let Peter Silsbee and the Haywood Brothers and Courtney Adams, Jr. serenade you. Let Nicole Hefner Callihan and Yona Zeldis McDonough read to you. Let the mulled wine, snacks and coffee drinks soothe you.
At 7PM. Two Moon Art House and Cafe. 315 Fourth Avenue between 3rd and 2nd Street.
February 8, 2013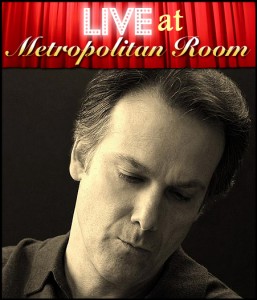 Songwriter/performer Louis Rosen returns to the Metropolitan Room (34 West 22nd Street, New York, NY) on February 9th and 10th at 7PM to celebrate the release of Time Was, his debut recording as a solo artist after three acclaimed CDs with vocalist Capathia Jenkins.
Time Was offers a broad journey across the landscape of American roots music with songs that explore the essential stuff of our lives—love and lust, dreams and pipedreams, fortunes made and squandered, the joy of creation, faith, loss, death and salvation. Louis and his band offer these intensely human portraits in ways that feel fresh, sophisticated and new, yet timeless.
Here's a taste of what the press have had to say about Louis' previous work:
"Highbrow—Brilliant." New York Magazine Approval Matrix
"Rosen has a James Taylor-like talent for setting intimate lyrics over facile, catchy melodies…. Don't miss this…" Bloomberg News
"Music that stirs the soul." Huffington Post
To learn more about Louis and Time Was, and for a preview of some of the new songs, visit www.louisrosen.com.
Composer, lyricist, performer and author LOUIS ROSEN was awarded a 2005-2006 Guggenheim Foundation Fellowship in Music Composition. His recordings include the new solo album release, TIME WAS (2013, Di-tone Records), and three albums with vocalist Capathia Jenkins: THE ACHE OF POSSIBILITY (2009, Di-tone Records), ONE OUNCE OF TRUTH (2008, PS Classics) and SOUTH SIDE STORIES (2006, Rosecap/Di-tone.)
Highlights of Louis' work as a performer include over 100 concerts since 2005 in and beyond New York at venues such as The Public Theater's Joe's Pub, Birdland, Iridium Jazz Club, the Great Hall at Cooper Union, the Metropolitan Room, Harare's International Festival of the Arts in Zimbabwe, Africa, Northwestern University's Lewis Theater, SF's Freight and Salvage, Chicago's Steppenwolf Theater, LA's Gardenia Club, Washington D.C.'s 6th Street and I Historic Synagogue; Schenectady's Eighth Step at the Proctor Theater, Brooklyn Library's Dweck Center and many more.
February 1, 2013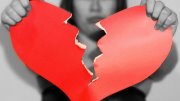 Only the Blog at Two Moon presents: Broken Hearted Valentine's on the night before Valentine's Day. Join us for music from Courtney Lee Adams Jr and her 4-piece band and Peter Silsbee and The Heywood Brothers; poetry from Nicole Hefner Callihan
Feb. 13, 7-9 p.m. at Two Moon Art House and Cafe.
Why should Valentine's Day be so lovey-dovey and ooey-gooey? What about those peeps with broken hearts or love gone stale. Not to mention those who are still waiting for the real thing.
Where would music and poetry be without broken hearts?
Let Peter Silsbee, The Heywood Brothers, Courtney Lee Adams Jr. and poet Nicole Hefner Callihan serenade you on Broken Hearted Valentine's at Two Moon Art House and Cafe.
No need to spend the night ALONE….
When: Wednesday, February 13, 7-9 p.m.
Where: Two Moon Art House and Cafe, 315 Fourth Avenue, Park Slope, Brooklyn
January 31, 2013
On Saturday, February 9th at 9am, FOKUS is having a family affair with storytelling and art making at Dee and Ricky's in Clinton Hill, Brooklyn (503 Myrtle Ave).
The FOKUS Family Affair will take kids and families on an exciting trip using the books "Peter's Chair" and "The Jones Family Express" during a morning of artmaking and reading at Dee & Ricky's Home Cooking.
If you are interested, reserve a ticket now: http://fokusfamilyaffair.eventbrite.com.
FOKUS will read both books and then guide the children in an artmaking workshop where they will create collage postcards based on themes from each book. They will supply all needed materials, but feel free to bring old magazines that you were planning to throw away because we are promoting reusable materials as a source of art.
Nice.
Dee and Ricky's will also have a special Breakfast menu available at this event.
Story Time Art: A Celebration of Family
Saturday February 9th 9am – 11am
503 Myrtle Ave
Brooklyn, NY, 11205
Free
http://fokusfamilyaffair.eventbrite.com
www.fokus.org
January 30, 2013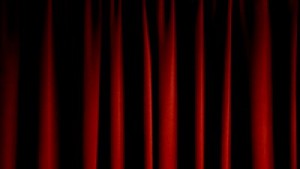 Join us on the last day of February for the last word on the new and the bold in Brooklyn's theatrical universe.
On February 28, 2013 at 8PM, BRW is thrilled to present this annual compendium of excerpts of staged readings of new plays by Brooklyn playwrights curated by Rosemary Moore.
Here's your chance to see vital and provocative new work as it's being developed. Always an entertaining and compelling evening, the playwrights will do a Q&A following the performances.
This year, plays by Scott Adkins, Robert Michel, Chris Nelson and Valerie Work
When: Feb. 28, 2013 at 8PM
What: Brooklyn Reading Works Presents New Plays by Brooklyn Playwright curated by Rosemary Moore
Where: The Old Stone House: 336 Third Street between Fifth and Fourth Avenues in Park Slope. F train to Fourth Avenue, R train to Union Street.
What else: A $5 donation includes refreshments and wine.