November 3, 2015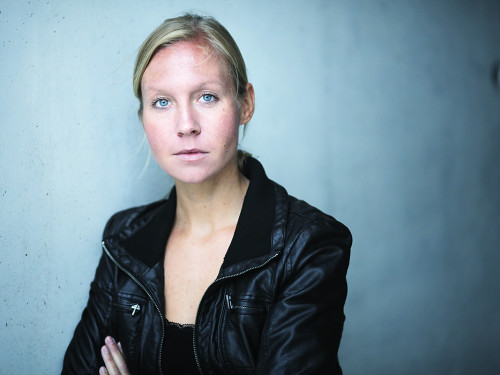 Michael Kingsley has been writing, arranging and producing music for over twenty five years His songs are about "romance and love and the vagaries thereof," he says. Some of the songs have spiritual subject matter. "Other songs are pictures taken in the moments of people in especially poignant situations," he adds.
As a producer, Kingsley has worked with singers in almost every genre – classical, pop, rock, jazz, r&b, country, musical theater and hip hop.
Along came Toni, a German actress and singer from East Berlin. When Michael met Toni in November 2013, he was impressed by "her husky, smoky voice somewhat reminiscent of a young Marlene Dietrich with echoes of the Weimar cabaret period with a very slight sprinkling of a German accent," he says. Because of her unforgettable instrument along with her personal depth and her ability to "alternately seduce you and break your heart in the same song", the composer found in Toni an excellent interpreter of his songs.
Toni, who has released two singles with Kingsley (the third one is scheduled to come out at the end of November) has been waiting to receive an artist visa for the USA for over fourteen months. Kingsley says that even though "the commercial sensibility in Europe seems to be more open to poetic expression than in the US, New York offers the most stimulating artistic environment there is. "For Europeans, it might also be a way to a freer, classless feeling with fewer limitations on the artistic self," he says.
Kingsley believes that Toni brings a certain "Europeaness" to his songs and that she provides "a strong but delicate and incredibly honest and tender reading for the ballads and a playful, sensual, edgy attitude for the rhythm ballads and uptempo songs.
At his studio in New York City, Kingsley is currently working on the arrangements of two additional and "distinctly different" songs that he composed for her. "A brand new melody that I hear her voice on just came to me this morning," he says. He believes that Toni is definitely is on her way to "stir up New York's music scene with her "disturbingly beautiful timbre that is hauntingly delicate. Listener, beware."
You can hear Michael and Toni's music here:
http://www.cdbaby.com/Search/bWljaGFlbCBraW5nc2xleQ%3d%3d/0
October 28, 2015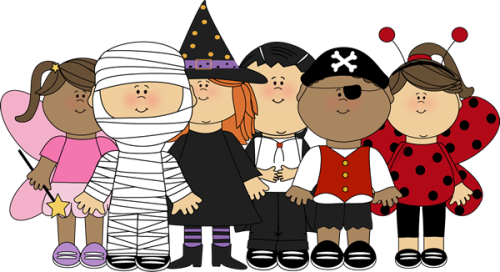 Someone told me about Skip Kid and I just had to have a look. I'm not in the little kid business anymore because my children are 18 and 24 but I still like to help out the parents with young kids I know. So here's the story of how Skip Kid got started.
Two moms met eager to get out of the house with their little ones, they searched online for local activities

"I wonder what's happening in my neighborhood today…"

They found information that was out of date and incomplete; they found activities too far from home.

"We'll never make it all the way to another neighborhood between naps!!"

"This information is from 2010!!!"

So they determined to do it better, they set to work creating skipkid, an up-to-date drop-in activity guide for parents and caregivers.
The line about "This information is from 2010!!!" really cracked me up.
Just saying.
I checked out the Skip Kid blog and it's chock a block full of activities for parents and kids all over Brooklyn. At the moment they've got lots of stuff about Halloween. Reading the blog was a trip down memory lane reminding me of the stuff I used to do with my kids when they were little.
Sigh.
Skip Kids wants to make the lives of parents and caregivers a whole lot easier. Parents can check in daily for drop-in activities in neighborhoods throughout Brooklyn so everyone can have more fun.
Cool.
October 28, 2015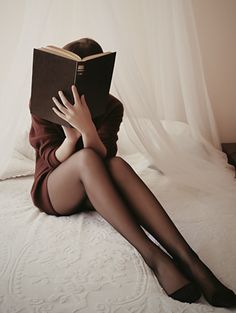 Don't miss the sexiest literary event in the borough! On November 5 at 7PM, Books in Babeland  (462 Bergen Street, between Flatbush and Sixth Avenues, BK 11217, (718) 638-3820) presents writers Katie Halper, Athos Cakiades, Karen Ritter and Gabriel Arana, who will read while you enjoy cocktails and sweets. Cakiades reads "I Loved my Cellmate" about an unlikely affair with his cellmate in a maximum security prison in Miami.
Fasten your seatbelts. It should be a great night. RSVP for this free event at Eventbrite. 
Arrive early; the first ten guests will receive a free gift. Curated by Louise Crawford.
About Katie Halper: Born and raised on the mean streets of New York City's Upper West Side, Katie is a A New York based comedian, writer, filmmaker and history teacher, Katie is a co-founder and member of the comedy ensemble Laughing Liberally, and has performed Town Hall, Symphony Space, The Culture Project, D.C. Comedy Festival, and The Nation Magazine Cruise. Her writing and videos have appeared in Salon, The New York Times, Comedy Central, The Nation, Jezebel, Guernica, Alternet, Raw Story, Feministing and more. Katie appears regularly on HuffPost Live as well as MSNBC, RT, the Alan Colmes Show, and Sirius radio (which hung up on her once).
About Athos Cakiades: A freelance writer who spent ten months in federal prison for conspiracy to commit mail fraud, Athos acted as a reference for a DVD rental machine (similar to a Redbox), though he didn't own one, after being told it was not illegal. He helped to sell 3.5 million dollars worth of the machine even though he had never seen one in operation. He was twenty-three years old at the time. Acting and comedy are things he does now. He has studied acting at T. Schreiber Studio and improv at The Magnet, The PIT, The UCB. He hosted an indie improv night at The Queen's Secret Improv Club. His one man show featuring nine original characters, "Cock of the Walk," was a critic's pick in Time Out New York. In addition to his prison memoir, "Exconomy," he is also working on a YA novel.
About Karen Ritter: A veteran of advertising (and Books in Babeland), Karen has squandered decades crafting copy for clients as diverse as Dunkin' Donuts and Weight Watchers. Persuading some people to gain weight and others to lose it eventually created a psychic split, galvanizing Karen to take refuge in fiction. She currently divides her time between two novels, The Other Ingrid Bergman and The Rabbi's Assistant. Her humor pieces have been published in The Morning News and The Big Jewel.
About Gabe Arana: A senior media editor at The Huffington Post, Gabe's work has appeared in numerous publications including Salon, The Nation, The American Prospect, The New Republic, The Atlantic, Slate, and The Daily Beast. He is the recipient of the National Lesbian and Gay Journalist Association's 2014 award for feature writing and was nominated for a GLAAD Media Award for his feature on the Proposition 8 case in California in 2010. He has been a guest on television and radio talk shows including MSNBC's Rachel Maddow, CNN's Starting Point with Soledad O'Brien, and NPR's Talk of the Nation. Gabriel holds a bachelor's degree in linguistics from Yale University. He is a native of Nogales, Arizona and lives in New York City
About Babeland: Claire Cavanah and Rachel Venning opened the first Babeland store in 1993 in response to the lack of women-friendly sex shops in Seattle. The store offered top quality products, a pleasant place to shop, and most of all information and encouragement to women who wanted to explore their sexuality. The store's popularity with both women and men has led to stores in Manhattan and Brooklyn, plus a thriving and educational website.
About Books in Babeland: A thrice-yearly series at Babeland Brooklyn presenting authors on sex, love, and desire curated by Louise Crawford.
October 13, 2015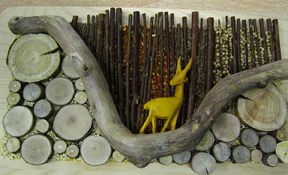 This weekend (October 17-18, noon until 6 p.m.) my neighbor Bernette Rudolph will open her studio for all to see as part of the annual Gowanus Open Studios 2015.
On your visit, you will get to see how this artist transformed her typical Park Slope apartment into a working studio. In addition, you will experience the unique artistic point of view—in sculpture and prints—of this elderly artist of great distinction.
Rudolph's basic medium is wood. Over the past fifty years, she has pursued many themes and subjects for her work, researching and exploring ideas that were meaningful to her at various stages of her life. "Wood has always been part of all my work, used for itself or as a component of the image," she writes
She is expert at both a band saw and a scroll saw and uses fine wood, as well as discarded wood found on beaches. "Wood presents a challenge that continues to test my skills," she writes.
Rudolph is also a master printmaker. In addition to being an exhibiting artist, she teaches art to children in her home. Her studio is located at 457 Third Street betwee Sixth and Seventh Avenues For more information, go to Bernette Rudolph.com or bernette(at)earthlink(dot)net.
To learn more about the Open Studios, which are in Gowanus, Park Slope and Windsor Terrace and all the participating artists, click on this link: http://onlytheblogknowsbrooklyn.com/wp-admin/post.php?post=60246&action=edit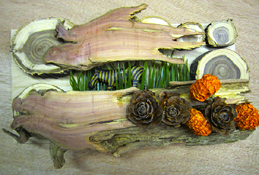 October 7, 2015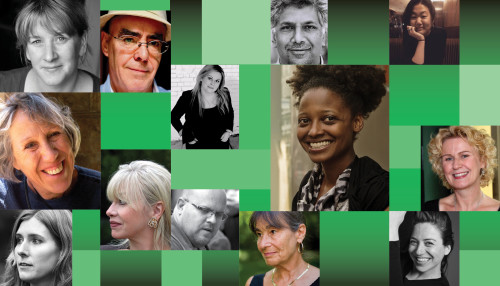 Immerse yourself in poetry the weekend of November 6-8, 2015.
Irish Arts Center presents the seventh annual POETRYFEST celebrating Ireland and America's great literary connection by showcasing an array of superb poets from both countries. The only New York festival of its kind, PoetryFest brings audiences and poets together for three days of readings, conversations, and signings in the intimate atmosphere of Irish Art Center. 
Here's what makes POETRYFEST special:
—New York's only three-day festival of poetry
'—Most of the events are FREE
—Curated by poets Belinda McKeon and Aengus Woods.
—Presented in association with Literary Hub and Glucksman, Ireland House at NYU.
—Listen and converse with acclaimed poets in an intimate setting.
—Enjoy Friday night's gala of favorite Irish poems read by all the poets and specially selected celebrities (to be announced). This event is not free, it's a fundraising gala.
—Hear and meet acclaimed and award-winning Irish and American poets, including Fiona Benson, Ciaran Carson, Elaine Feeney, Leontia Flynn, Alan Gillis, Kerry Harle, Lucy Ives, Alicia Ostriker, Connie Roberts, Tracy K. Smith, Vijay Seshardri, Gjertrud Schnackenberg, Wendy Xu
—After each event the poets will gather in the gallery to mingle with the audience and sign books.
September 28, 2015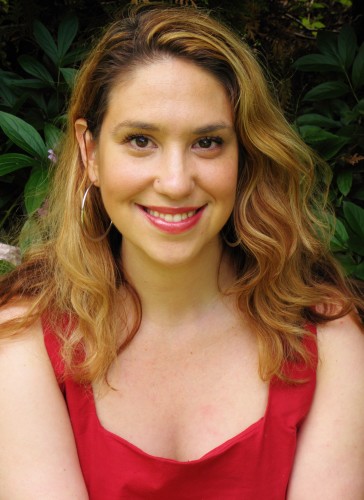 Called "cute and somewhat brainy" by The National Review (of all people), KATIE HALPER is a new kind of radio personality. A mash-up of Bill Maher and, er, Emma Goldman, she uses humor as a portal to serous issues and serious issues as a portal to humor. In the process she eviscerates as she illuminates.
This week Katie is joined by AL GIORDANO, who will speak on behalf of Narco News and the nonprofit Fund for Authentic Journalism to announce that they're taking their 27,000+ Facebook followers to Tsu as a response to Mark Zuckerberg banning links to his upstart competitor. On Katie's show, he plans to invite "all of New York City to join us in the exodus." Giordano is a journalist who operates the Narco News Bulletin, reporting on the War on Drugs, the political blog The Field, reporting on American politics, and the School of Authentic Journalism.
She will also interview NATASHA LENNARD, a former freelancer at the New York Times, who helped the newspaper cover the initial Occupy Wall Street protests. She was arrested during the Brooklyn Bridge demonstration while reporting on the event. She now writes for Fusion.
The Katie Halper Show on WBAI (6 pm on Wednesdays) takes a humorous look at the news, politics, pop culture, and the arts through news segments and conversations with writers, journalists, activists, artists and political comedians. Upcoming guests include Ta-Nehisi Coates on October 28th and Judah Friedlander (TBD). Katie also writes and performs sketches like "Excuse You," "Right Wing Erotica," "Family Values,"  and "The Sixty-Second Rant."
Born and raised on the mean streets of New York City's Upper West Side, Katie is a comedian, writer, filmmaker and history teacher based in New York. A co-founder and member of the comedy ensemble Laughing Liberally, Katie has performed at Town Hall, Symphony Space, The Culture Project, D.C. Comedy Festival, and The Nation Magazine Cruise. Katie's writing and videos have appeared in Salon, The New York Times, Comedy Central, The Nation Magazine, Jezebel, Guernica, Alternet, Raw Story, Feministing and more. Katie appears regularly on HuffPost Live as well as MSNBC, RT, the Alan Colmes Show, Sirius radio (which hung up on her once).
Katie co-produced Tim Robbins's film Embedded, (Venice Film Festival, Sundance Channel); Estela Bravo's Free to Fly (Havana Film Festival, LA Latino Film Festival); was outreach director for The Take, the Naomi Klein/Avi Lewis documentary about Argentine workers (Toronto & Venice Film Festivals, Film Forum); co-directed New Yorkers Remember the Spanish Civil War, a video for Museum of the City of NY exhibit.
Katie attended the Dalton School, where she has taught history, and Wesleyan University, where she learned that "labels are for jars."
You can listen to The Katie Halper at these links:
Please rate the show!
Soundcloud where you can follow
September 21, 2015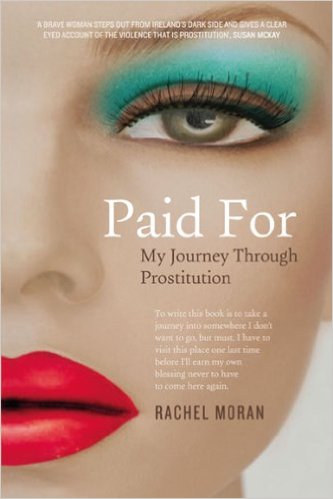 "Thoughtful, highly readable, and provocative….shines a necessary light on a dark and underdiscussed topic."– Kirkus, Starred Review
Bestselling author, sex-trade survivor, and activist Rachel Moran will be at the Irish Arts Center to discuss her new memoir Paid For: My Journey Through Prostitution—a brave, compassionate, and humane account of her time lived as a prostitute in Ireland, her struggle to break free, and the politics and psychological damage associated with selling your body to survive.
Escaping an unstable family and state care, at age fifteen Rachel became homeless. For the next seven years she worked as a prostitute—isolated, drug-addicted, outside of society. Her experience was one of violence, loneliness, and relentless exploitation and abuse. Paid For is an indictment of prostitution and a celebration of a remarkable woman's survival of body and soul.
Rachel Moran grew up and lives in North Dublin. At 22 she started on the path to further education, gaining a degree in journalism from Dublin City University, where she won the Hybrid Award for excellence in journalism. She speaks internationally on prostitution and sex-trafficking and volunteers to talk to young girls in residential care about the harms and dangers of prostitution.
June 26, 2015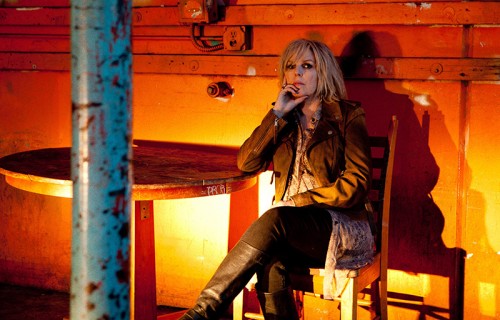 Cherish the experience, folks. Last night at Celebrate Brookyn, we caught more than a wiff of greatness. The sky was dripping tears (someone said it felt like spit) when Lucinda Williams thanked the audience for braving the forecasted rain. But it never turned into a full fledged sqaull. Instead, we got  genius.
For me, it was like seeing Bessie Smith, Billie Holiday, Janis Joplin or Nina Simone in the flesh. This is what a living legend looks like. And alive it was: ninety minutes with one of America's greatest songwriters (it's poetry, really) with a voice like fermented syrup mixed with heartache, disappointment, desire, and a hypervigilent mind.
Cherish the experience, folks.
I saw her in 1998 at Irving Plaza. It was a late show that started an hour late. I had to stand at that famously seatless club. She'd just released her masterpiece Car Wheels on a Gravel Road, an album that took six  years to make and she seemed a testy woman. A famous perfectionist, at one point during the show, she insisted on starting a song over again. She seemed angry with herself and tormented by a quest for transcendence.
That was then, this is now. She's sixty-one with a plume of grey hair wearing tight jeans, a partially buttoned button-down shirt with a long-hanging gold cross. She's bold, confident, poetic and badass. Her virtuosic four-man band perfectly  infused her songs with a rootsy authenticity.
The evening never felt nostalgic like a greatest hits roll-out. Never. A late-bloomer, Lucinda is a living, breathing artist who just put out one of her best albums, Where the Spirit Meets the Bone, written after the death of her beloved father, the poet Miller Williams.
The set touched on songs from a few of her albums but not all of them. She's got a discography that would make the best drool and songs that are true classics of rock poetry.  Older and wiser, she keeps the perfectionism at bay—but make no mistake she strives for excellence while embracing a ragged spontaneity. She's feisty and outgoing when she speaks up for a better world during the song "Foolishness" giving a shout-out to Bernie Sanders, thanking Obama for the Affordable Care Act, and sending condolences to the families of the victims of the Charleston hate crime "because that's what it was," she said.
For me, it's her attention to language and unerring sense of line that is so thrilling. She writes poetic stuff but it doesn't come across as precious or pretentious. I particularly enjoy her use of place names: for for me it's southern geography in action. Here from "Lake Charles":
He had a reason to get back to Lake Charles
He used to talk about it
He'd just go on and on
He always said Louisiana
Was where he felt at home
He was born in Nacogdoches
That's in East Texas
Not far from the border
But he liked to tell everybody
He was from Lake Charles
Did an angel whisper in your ear
And hold you close and take away your fear
She also writes beautifully about sexual longing and desire. Here from "Essence":
Baby, sweet baby, bring me your gift 
What surprise you gonna hit me with 
I am waiting here for more 
I am waiting by your door 
I am waiting on your back steps 
I am waiting in my car 
I am waiting at this bar 
I am waiting for your essence
Her songs can be like daggers. Beware of spurning Lucinda. "One of the great kiss off songs," said the man sitting next to me at the show of this song:
You talk about the junk you did,
Like you talk about climbing trees.
You look like a little kid,
With bruises on your knees.
You will never cop,
To the damage that's been done.
You will never stop,
Cos it's too much fun.
Now you want somebody to be your buttercup,
Good luck finding your buttercup
She opened with two songs I didn't know and her voice sounded off: low octave and slightly off key. We noticed she was drinking from a cup of tea and figured she had a cold or had ravaged her voice from a year of straight touring. But by song number three, "Lake Charles," she was in excellent form. "Drunken Angel" followed and from then on it clear we were in good hands with a performer expert at pacing her set lists.
Surprises? She did fewer ballads than I expected. I would have been up for a night of dark and delirious songs about suicide, sexual longing and people who died too young. Instead, we got an adventurous roster of roots rock, funk, blues, and raucous country. As her father wrote: "The world still doesn't quite know what table Lucinda's work belongs on. She doesn't fit neatly into any of the established categories. She's still a genre to herself, and always will be."
Surprises? She did a slew of inspired covers, including Springsteen's "The Rising," The Clash's "Should I Stay or Should I Go" and Neil Young's "Keep on Rocking in the Free World" (Take that Donald Trump).
At moments during the show I thought of Patti Smith. The two remind me of each other in their dedication to language, authentic feeling and a kind of punk audaciousness. At the end of the evening, Lucinda shouted out: "Power to the people!" and then quickly amended it to "Or as Patti Smith would say, People Have the Power."
Cherish the experience, folks. Last night at Celebrate Brooklyn, we were delivered a deluge of greatness. And it didn't even rain.
May 14, 2015
Edgy Moms 2015 was awesome. Here is the Edgy Moms Manifesto I read at the beginning of the event every year.
In 2006  I created Edgy Mother's Day. I had sort of a vague sense of what that meant but it's always been hard to articulate when people ask for, y'know, the quick elevator speech.
So what is an Edgy Mom?
She's feisty and fun and a little bit zany. She whines to her friends and can be a bit of a martyr. She fantasizes about taking long trips without her children
And getting a room of her own on Block Island with a computer and a view of the sea.
She lets her kids have dessert before dinner,
Reheated pizza for breakfast.
And NEVER remembers to bring Cheeros in a little Tupperware container to the playground
Except when she does and then she feels VICTORIOUS
Her kids have seen her fight with their dad and yell at her mother and curse her sister on the phone.
They've watched her cry
She's been know to throw away her children's old toys and art supplies when they're not around
And when they ask, she pretends not to know where they are.
But she can't let go of their artwork even that sharp pointy wood sculpture her son made in pre-school back in 1993.
She loves when they sleep over at a friend's house
Because the apartment is so quiet, so serene and so  terribly lonely.
She looks forward to her late afternoon glass of wine
And lets her kids miss school when she feels like sleeping in.
For years she didn't own a First Aid Kit or keep children's Motrin in her bag.
Sometimes she takes a bath when she should be making dinner
Or reads Ann Karenina when she's supposed to be helping with homework.
She watches shows like Gossip Girl and discusses Blair, Serena, Chuck and Dan with her teenage daughter
Even if that's not appropriates.
She doesn't always know what is appropriate.
Sometimes she feels like the most boring person on earth.
Like someone's mother and that's all.
But who could ask for anything more on a good day?
She tries not to tell "my kids are so amazing" stories. Even if they are.
Or say to new moms: "Enjoy it, they're gonna grow up fast."  Even if it's true.
She hates to sound like an old fart, an elderstates-mom or a know-it-all. Even if she is.
Or say:  "Do you mind if I brag?"
Even though there is SO much to brag about
Do you mind if I brag?
She's made a lot of mistakes, some she would never ever admit to anyone.
She's afraid she's ruined her kids somehow. 
That everything is her fault
If only she'd followed those expert books
Or even read them.
And didn't let her kids get away with murder.
She hates to watch them puke, or be in pain, or feel sad when they've had their feelings hurt.
She wants to kill anyone who hurts her child.
Sometimes she even wants to kill her child.
But just for a teeny tiny fleeting second
On a good day.
She tries to make eye contact when they haave a very long story to tell (even when there's so much else she needs and wants to do).
And now that they're in their teens and twenties she practically GROVELS for their attention, for those long stories she used to tire of.
She  loves her kids with a passion that makes her ache, moan, yell and scream, and feel all  gooey inside
Do you mind if I brag?
Oh Patron Saintesses of Edgy Moms: Lucille Ball, Erma Bombeck, Sylvia Plath, Alice Waters, Elastagirl, Lisa Belkin, Smartmom, Eartha Kitt, Morticia Addams, Toni Morrison, Lenore Skenazy, Tina Fey, Shirley MaClaine (in Terms of Endearment), Maya Angelou, Ayalet Waldman, Nina Simone, Cher (in Mask), Cher in real life, Josephine Baker, Susan Sarandon, Liv Ullman, Marge Simpson, Claire Dunphy, Gloria Pritchett and Cameron Tucker in Modern Family and Betty Draper on Madmen and so many more.
Bless this Edgy Mother's Day and bless tonight's readers and writers: Sophia Romero, Lisa Gornick, Julia Fierro, Sean Grover, Jennifer Michael Hecht and Stephanie Thompson: writers who embrace motherhood without sanctimony, without sugarcoating.
Edgy moms all: they are gonna rock you and shock you and make you laugh and make you cry and make you  look at motherhood in a whole mother way.
April 30, 2015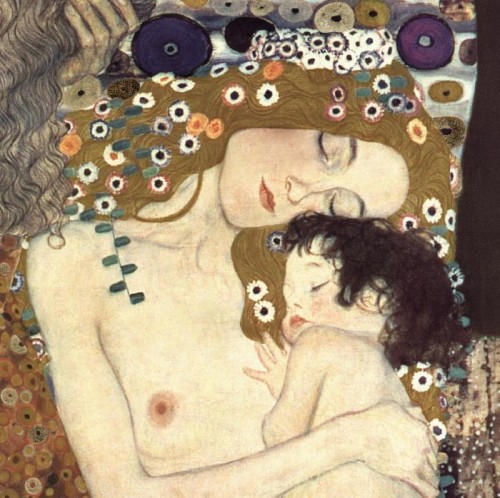 Brooklyn Reading Works presents: EDGY MOMS 2015 provocative writing about mothers and motherhood. Curated and hosted by Louise Crawford and Sophia Romero
Tuesday, May 12 at 8PM
at The Old Stone House, 336 Third Street in Park Slope between Fourth and Fifth Avenues.(718) 768-3195
Directions: F train to Fourth Avenue, R train to Union Street
A $10 suggested donation includes wine and refreshments
This Year's Edgy Moms and Dad:
–Julia Fierro (Cutting Teeth)
–Lisa Gornick (Louisa Meets Bear, Tinderbox),
–Stephanie Thompson (Fearless Parenting)
–Sophia Romero (The Shiksa from Manila, Always Hiding)
–Sean Grover (When Kids Call the Shots)
–Jennifer Michael Hecht (Stay, The Happiness Myth, Doubt)
–Special reading of the Edgy Moms Manifesto by Louise Crawford
April 16, 2015

Last night I attended Poetry and the Creative Mind, an event at Alice Tully Hall, an annual fundraiser for Academy of American Posts. What a special night it was.
My friend Ruda Dauphin was involved and she graciously  invited me to attend this festive gala meant to emphasize "poetry's important place in our culture, and its impact on the lives of readers." Her title at the Academy is Artistic Coordinator and she also curates events for Irish Arts Center.
Chip Kidd, considered one of the greatest book jacket designers, was charming and funny and a perfect master of ceremonies. Jennifer Benka, Executive Director of the Academy spoke briefly about the power of poetry. She mentioned the Academy's online Poem-a-Day, which  presents original, previously unpublished poems by talented poets throughout the week and classic poems on the weekends and reaches 300,000 poetry lovers daily.
I know that's the first thing I read in the morning on my iPhone.
The show kicked off with an impressive poem by Ashley Gong, a 16-year old selected as the 2014 National Student Poet by the President's Committee on the Arts and the Humanities. The daughter of first generation immigrants from China, she is a student at Newtown High School in Sandy Hook, Connecticut. When she introduced her poem, "Preamble" as "an early poem" the audience laughed. "Well, relatively early," she added humorously. Here's an excerpt:
we the members (Hailie, Justin, and I) under this sagging tenement roof
the eaves drooping like disgraced willows on the cusp of giving in.
in order to form a more perfect family picture you know… the one that rests above the mantel its image darkened by soot and wilting from neglect (you know, every time I see that picture, with your hand holding mine, I want to laugh at my naiveté).
From there an illustrious and eclectic group of legendary actors, dancers, artists, musicians, and public figures got up to read their favorite poems.
Holly Hunter, yes Holly Hunter of The Piano and Broadcast News, did a wonderful reading of Mary Oliver's "If I Wanted  A Boat" her sensuous southern voice thick with intelligence and comprehension. Here's an excerpt:
What kind of life is it always to plan
and do, to promise and finish, to wish
for the near and the safe? Yes, by the
heavens, if I wanted a boat I would want
a boat I couldn't steer.
Saying that she'd  rather dance the poems than read them, Judith Jamison, the former artistic director of Alvin Ailey American Dance Theater, did a beautiful reading of Conrad Aiken's "Dancing Adairs." 
Nick Cannon, host of MTV's Nick Cannon Presents Wild 'N Out and author of a new collection of poems for children, Neon Aliens Ate My Homework, read "Dreams" by Langston Hughes, a poem he said, he learned from his grandmother.
Anita Lo, an acclaimed chef and owner of Annisa, a restaurant in Greenwich Village, read three wonderful poems about food. Best among them was a real tour de force called "Fruit Cocktail in Light Syrup" by Amy Gerstler. Here's an excerpt:
Fruit cocktail's
colorlessness, its lack of connection to anything
living, (like tree, seed or leaf) seemed
cautionary, sad. A bowl of soupy, faded, funeral
fruit. No more nourishing than a child's
finger painting, masquerading as happy
appetizer, fruit cocktail insisted on pretending
everything was ok. Eating it meant you embraced
tastelessness. It meant you were easily fooled.
It meant you'd pretend semblances,
no matter how pathetic, were real, and that
when things got dicey, you'd spurn the truth..
Singer/songwriter Sam Beam of Iron & Wine read poems by William Stafford and sang a beautiful self-penned song.
Debra Winger, the deep voiced and soulful actress, so memorably the star of Terms of Endearment, rocked the house with an indelible reading of "Freak-Out" by Lucia Perillo. Here's an excerpt:
Mine have occured in empty houses
down whose dark paneling I dragged my fingernails—
Though big-box stores have also played their parts,
as well as entrances to indistinct commercial buildings
cubes of space between glass yellowing like onion skin,
making my freak-out obscure
Artist Julie Mehretun read Allen Ginsberg's "Five A.M.," She said that it inspired a group of drawings that represented a new phase in her artistic work. Here's an excerpt:
The muses drawing breath for you? God?
Nah, don't believe it, you'll get entangled in Heaven or Hell –
Guilt power, that makes the heart beat wake all night
flooding mind with space, echoing through future cities, Megalopolis or
Cretan village, Zeus' birth cave Lassithi Plains – Otsego County
farmhouse, Kansas front porch?
Buddha's a help, promises ordinary mind no nirvana –
coffee, alcohol, cocaine, mushrooms, marijuana, laughing gas?
Nope, too heavy for this lightness lifts the brain into blue sky
at May dawn when birds start singing on East 12th street –
Where does it come from, where does it go forever?
Then it was Gloria Steinem's turn to enchant the crowd. Clearly she is a great lover of poetry. She thanked the audience and the Academy for making poetry accessible to so many and went on to read Marge's Piercy's "The  low road," which she called a great piece about "organizing." Here's an excerpt:
Two people can keep each other
sane, can give support, conviction,
love, massage, hope, sex.
Three people are a delegation,
a committee, a wedge. With four
you can play bridge and start
an organization. With six
you can rent a whole house,
eat pie for dinner with no
seconds, and hold a fund raising party.
She then read Alice Walker's "New Face," which she said she sends "to all my new lovers." Here's the poem in its entirety.
i have learned not to worry about love;
but to honor it's coming
with all my heart.
To examine the dark mysteries of the blood
with headless heed and swirl,
to know the rush of feelings
swift and flowing
as water.
The source appears to be
some inexhaustible spring
within out twin and triple selves;
The new face i turn up to you
no one else on earth
has ever
seen
Steinem ended with a poem by Robin Morgan, author of Sisterhood is Powerful, called "A Worm of Robins" about aging and death.
Vanessa Williams was also a crowd pleaser with her voluptuous and passionate reading of "'What Do Wome Want'" by Kim Addonizio and Maya Angelous' "Phenomenal Woman."
The great Kris Kristofferson, songwriter, actor, winner of the Golden Globe for his role in A Star is Born—and one mustn't forget his performance in Alice Doesn't Live Here Anymore—rounded out the night with a incredible performance of his song (and Janis Joplin's hit) "Me and Bobbie McGee." Wow.
The crowd responded, at the end of the 90-minute presentation, with a standing ovation. Sitting behind me was Saeed Jones, literary editor of Buzzfeed and author of an acclaimed 2014 collection called Prelude to Bruise,  a finalist for the National Book Critics Circle Award. Somehow that was perfect. The crowd was filled with many poetry luminaries, poetry lovers, and those who support the Academy's mission to promote and appreciate contemporary American poetry.
February 4, 2015
November 22, 2014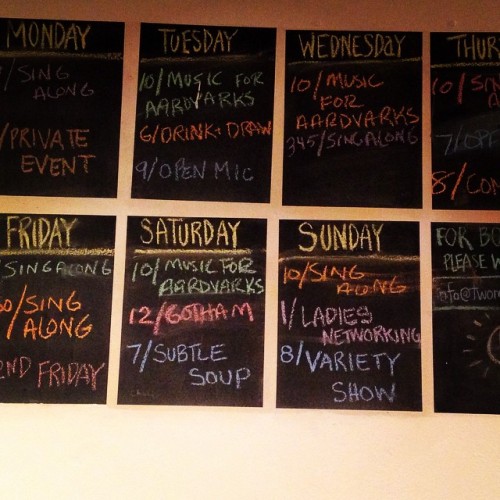 With a name like Two Moon Cafe and Art House, it was easy to think of cafe owners Joyce Pisarello and Danielle Mazzeo as two beautiful moons illuminating a lonely stretch of Fourth Avenue to create a cafe and arts space that would inspire community and connection.
To say that they suceeded would be a vast understatement. Their cafe, which just closed after three years in business served coffee, wine, soups, salads, sandwiches and baked goods. It was busy from early morning to late at night with activities as diverse as children's music classes, Peace Corps meet-ups, life drawing sessions, open-mics for comedians, indie performers, folk singers, poets, writers, and wall space for artists of all stripes. And in recent times, they have become a bakery for their delicious Two Moon Artisanal Shortbreads in various flavors that include coconut and cardamon and, my favorite, rosemary and sea salt.
It was clear the first time I met them that they had just the right amount of humor and energy to sustain this adventure. Sure, the location was dicey but it had potential as developers were madly building co-ops, condos and rental high rises on Fourth Avenue and a Whole Foods was a-coming just a block away. Still, there was not much in the way of pedestrian traffic and another cafe had already occupied that spot and bailed out.
As impossibly young as they were (were they even out of their twenties yet?) Joyce and Danielle had already accomplished quite a bit in their lives and I knew they were up for the wild challenge. There were obstacles a plenty but with humor and resilience they dug in and made something very special in that space.
The two moons met while working in New York City politics  "where they learned they didn't like shaping public policy as much as shaping dough."
Before Two Moon, Joyce served as a Peace Corps volunteer and studied international affairs at Columbia University Danielle earned a degree in Anthropology and Religious Studies at Brown University. She also taught 3rd grade, working for Planned Parenthood, Women's World Banking, the SPCA, and a progressive think tank.
After much soul searching and brainstorming the two decided that hey wanted to open a cafe and provide a space for the arts on the funky west side of Park Slope.
Meeting with them just weeks after opening Two Moon, Daniel and Joyce were all ears about the ins and outs of Park Slope. I gave them a quick Park Slope 101 about the people, places and things that make this neighborhood tick. It was this curiosity and enthusiasm that made their cafe such a popular destination.
I was wistful and sad when I heard that Two Moon was closing. A plumbing disaster and an unhelpful landlord are just two of the reasons that inspired the two to move on (I don't really know the story).  I won't say they called it quits because these two are already plotting their next adventure. Heck, they've got an artisanal shortbread business to run and who knows what else they've got up their collective sleeves.
I want to wish the very best to Joyce and Danielle. Thank you for being our two moons and for illuminating the night and day on a now enlivened stretch of Fourth Avenue (thanks to you). I look forward to whatever lies ahead.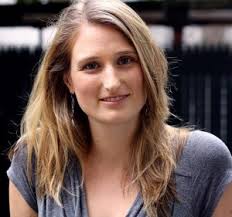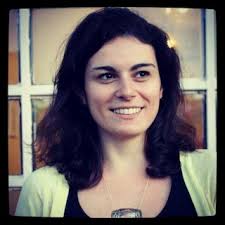 November 15, 2014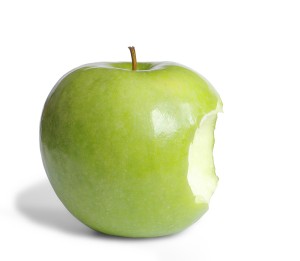 This is a new event for me. It was started by one of my literary heroes, Lauren Cerand, who had the idea to do a monthly event that would bring together the authors of the seasons most anticipated and freshest new books.
In late August, Lauren presented Bridgett M. Davis, Atticus Lish, Emily St. John Mandel, Saeed Jones, Ronna Wineberg and Patrick Hoffman. In October poet Saeed Jones presented Timothy Liu, Anne Helen Peterson, Isaac Fitzgerald and Kevin Fortuna. Now it's my turn.
FIRST BITE: NOVEMBER 17, 6-8PM
Curated by Louise Crawford
at CONTRADA
84 East Fourth Street at Second Avenue
Come hear the first page of a few of fall and winter's freshest and most-anticipated new books. There will be delicious food prepared by Contrada and you can kick back with a cocktail or a glass of wine and enjoy these literary treats.
JOHN BENDITT (THE BOATMAKER, TIN HOUSE BOOKS)
PAMELA KATZ (THE PARTNERSHIP: BRECHT, WEILL, THREE WOMEN AND GERMANY ON THE BRINK, DOUBLEDAY/NAN TALESE)
CATHY GIGANTE BROWN (THE EL, VOLOSSAL PUBLISHING)
GEORGE LERNER (THE AMBASSADORS, PEGASUS BOOKS)
STEPHEN POLICOFF (COME AWAY, DZANC)
BEN ZACKHEIM (THE CAMELOT KIDS)
Doors open at 6. Readings begin at 7. Free appetizers, cash bar and the opportunity to order from a small plates menu. Books will be sold and signed. You're encouraged to introduce yourself to the writers, find out about their upcoming launch events, and, if you fall in love, buy a book or pre-order the book(s) from your favorite independent bookstore. The event is free. RSVP on Eventbrite: http://bit.ly/1sSIsRg
November 7, 2014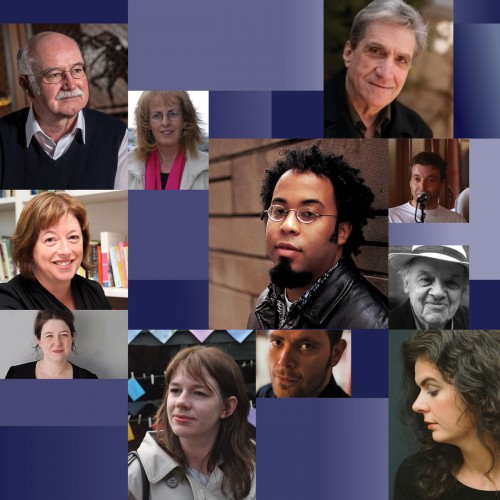 Less than a month ago, I was honored to be asked by Irish Arts Center to help spread the word about PoetryFest, a celebration of poetry from both sides of the Atlantic. I said yes, of course, because I am a poetry lover and I'm a bit of a specialist on getting the word out about literary events.
I also recognized more than a few of the luminaries listed on the roster. When I saw that Gerald Stern, perhaps one of the greatest living American Jewish poets was going to be there, I got excited.
I started collecting poetry books in the the seventies because I fell in with a crowd of poets and writers at SUNY Binghamton, now called Binghamton University. Poets like Milton Kessler, John Verson and Heather McHugh were teachers there. Many others like Tess Gallagher visited the school for readings.
In the 1980s, I discovered the Gotham Book Mart then on West 47th Street, the Diamond Exchange block. There was a sign above the door that said: Wise Men Fish Here. My father gave me a $100 gift certificate as a birthday gift and I decided to spend it all on poetry collections. At the recommendation of Flip, one of the greatest booksellers ever, a Gerald Stern book called Lucky Life, published in 1977. On the cover the poet as a young man walks in Pittsburgh with another poet. Years later I learned it was Jack Gilbert.
What a pleasure to find these words at the end of the title poem:
Lucky life is like this. Lucky there is an ocean to come to.
Lucky you can judge yourself in this water.
Lucky you can be purified over and over again.
Lucky there is the same cleanliness for everyone.
Lucky life is like that. Lucky life. Oh lucky life.
Oh lucky lucky life. Lucky life.
Gerald Stern will be reading his favorite poem tonight at the opening night gala of PoetryFest, as will nine of the participating poets, including Robert Pinsky, Peter Fallon, Rita Ann Higgins, Kevin Young, Adam Fitzgerald and many more. Rosie Schaap, who writes the Drink column for the New York Times and is author of Drinking with Men, a popular memoir, will read a favorite poem, as will Lisa Dwan, who "astonished" in recent Beckett plays at BAM, and Joseph Mitchell.
I expect an ecstatic evening of poetrylove. There will be a gala opening party after. I plan to have shot of Irish whisky if it's offered. PoetryFest goes on all weekend and includes readings, panels and opportunities for casual conversation with some of the greatest poets of our time. He will do a reading with Irish poet Peter Fallon on Sunday, November 9th at 5PM.
Who would want to miss this? For a full schedule of PoetryFest go here. 
October 22, 2014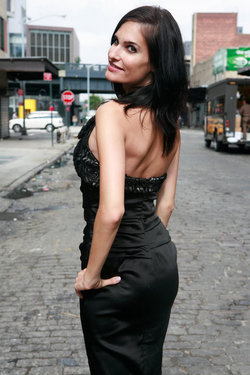 Remember Love American Style, that television sitcom from a few decades ago? The theme song was sung by The Cowsills. Well, fugetaboutit. This story is about love (or getting over it) Italian American style.
Last Saturday night I drove up to Bay Ridge, dropped my daughter and her friend off at Century 21 on 86th Street, and stopped by The Book Mark Shoppe to hear Rachel Russo read from her new book How to Get Over Your Ex: A Step by Step Guide to Mend a Broken Heart Italian American Style. 
Now, how could I resist such a title?
I walked to the back of the bookstore and found an attractive dark haired woman with extremely long legs and high stiletto heels sitting on a chair in the children's section surrounded by a huge crowd of friends, family, fans, and local media.
Rachel Russo is, to put it succinctly, a how-to rock star.
For starters, she's a dating, relationship and image expert with her own boutique coaching business. She's also a matchmaker with a master's degree in marriage and family therapy and a BA in psychology.  She's got the goods.
Indeed, Rachel is a strong, empathic, frank, and funny gal. In her talk, she mentioned that she'd had a very rough breakup and that's what motivated the writing of this book, which provides readers with a solid strategy for getting over your ex as efficiently and wholeheartedly as possible.
Badda Bing, Badda Boom.
Russo has a very direct, self-help approach but she also celebrates Italian-American culture and enjoys talking about her loving parents, Sunday night dinners at home in Bay Ridge, and being stubborn. She writes in the chapter titled: "Make a Case for Stubborness: Have a Head Like a Rock."
"If you didn't settle for any old job, you shouldn't settle for any old relationship. You should be way too proud to go back to your  ex. Ideally, you'd be just as proud as the Italian American bella who'd tell a stunad to "go eff himself" and believe it with every fiber of her being. I know your ex and the breakup may have messed with your self-esteem…and you may not be super-confident. Whatevs. You can "fake it 'til you make it".
In the book, Russo offers tips on being single and loving it, encountering your ex, action steps to take care of your body, mind and spirit, how to attract a better match, and what to do if a Mama's Boy crosses your path("your sex life may resemble that of a teenager").
As you can imagine the book is a fun read. But it's also practical and realistic. At the reading, Russo reminded everyone that getting over an ex takes time and a strong belief in the power of faith, family, food and fathers:
Father figures are an incredible source of wisdom. A father many not coddle you the way a mother would. He may not want to hear all of the details of the breakup but he can give you some unbiased advice. Since many men can be less emotional and more objective, they can really help you heal post breakup. You've already experienced enough emotion. If you want to see things from a more rational lens, go to your father. Chances are, he will tell it like its is.
In Russo's opinion, the biggest threat to your emotional availability is an attachment to your ex. That's why thinking you will never meet someone as special as your ex again is a no-no. "Sorry, your ex isn't that special," Russo writes.
I must say, I enjoyed Russo's no nonsence style and her frank, in-your-face way of expressing herself. She doesn't mince words in person or in the book. Here's from the first chapter:
"Full Disclosure: How to Get Over Your Ex, does not provide an overnight miracle cure. Anyone who tell syou that you can get over a relationship faster than a New York minute is a liar or has never been in love."

That said, Russo give readers a lot to hope for.

"The path to emotional availability starts with a commitment to seeking the truth about who you have been and who you want to be in your love life. You just have to be willing to go a little deeper to find the truth, as there is a deep reason why your relationship didn't work out. If you look within and around to heal yourself, the answers will be revealed to you."
October 10, 2014
Brooklyn Reading Works presents the 4th annual "Holiday In Reality" Poetry Blast, with an all-star line-up of New York poet-heroes: legendary Edwin Torres, powerful Morgan Parker, brand new mom Julia Guez and Brooklyn bon vivant Pat Smith. Oct. 16, 8 p.m., at Park Slope's Old Stone House, 336 3rd St. Suggested donation of ten bucks at the door for beer, wine, snacks and the delicious thrill of poetry on the tongue!
"And I taste at the root of the tongue the unreal of what is real." Wallace Stevens,Holiday in Reality
Illustration by http://www.alice-wellinger.com/Life-courage
September 21, 2014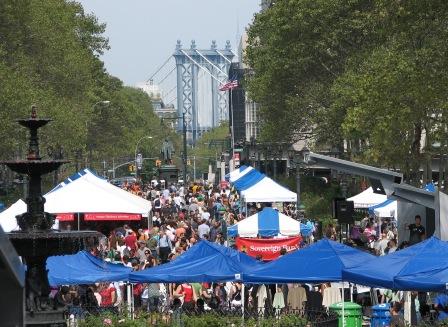 Lots to do today at the Brooklyn Book Festival. Aside from the endlessly fascinating marketplace where established, indie and emerging publishers of all stripes display their wares, there's an amazing array of authors and thinkers on panels and readings. Below I offer a taste. There's so much more. Check out the schedule at the Brooklyn Book Festival website
Unbound: Daniel Kehlmann with Zadie Smith, presented by BAM and Greenlight Bookstore.
Borough Hall Courtroom
September 21, 2014
11:00am
September 5, 2014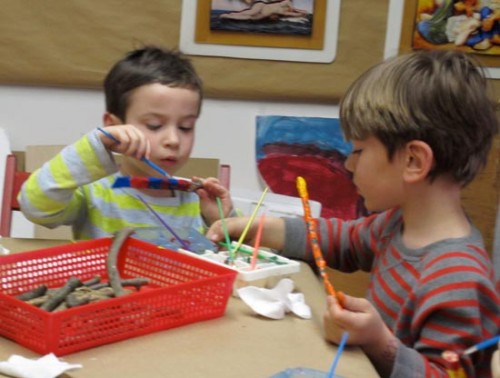 My friend and neighbor Bernette Rudolph has been teaching art classes for children for many years. My niece Sonya took her class when she was younger and learned a great deal about painting, collage and sculpture. It was a really fun and playful experience and I know she enjoyed it a great deal.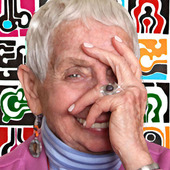 Bernette is the real deal: a working artist who has lived in the Slope for many years. She has a masters of fine arts and has been an exhibiting artist, art teacher and art therapist for over forty years.
What can I say, if my kids weren't so darn old they'd be taking art classes with Bernette. I can't recommend her highly enough. About her own artistic practice she writes:
I work in my studio with music or silence depending on what I am creating. I close the door in my studio, which leads to my living quarters; I am alone with my work. I have worked this way for over fifty years.

The current inspiration for my work is the people I see on the streets and subways of New York City. My camera never leaves my side. I shoot without a flash or a camera click. I am rarely noticed, people are to busy with their own agenda to be aware of me. Occasionally I will ask someone if I can take their photo, some are flattered others object. I respect the wishes of my subjects.
Bernette will be participating in the Gowanus Open Studios Tour on October 18-19. At that time, feel free to visit her studio at 457 Third Street between 6th and 7th Avenues. That's also where she teaches.
Here are the details about her art classes: 
Small art classes for children ages five and up.
Classes follow the school calendar.
Classes meet on Tuesdays 3:30 to 4:30.
Class fee is $30 per class paid one month in advance.
When the month has four weeks the fee is $120.
When the month has five weeks the fee is $ 130.
There is a $50 material fee paid once for the term paid the first month.
Basic mediums and skills will be explored thru varied Art materials.
Your child is invited to a trail class for $30.
If the child joins the class the fee will be added on to your first month.
Classes meet in the Art Studio/Gallery of Bernette Rudolph. You can reach her by email her at bernette@earthlink.net
September 3, 2014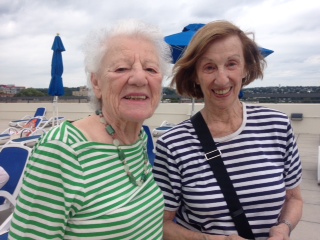 This is a photo of my mother on the right, age 88, and my Aunt Rhoda, age 92, taken just a few days ago on the roof of Aunt Rhoda's apartment building in White Plains.
We had a wonderful day eating, talking, sharing news. So wonderful to see both sisters, Brooklyn born and bred, in their striped shirts, enjoying a special day.
September 3, 2014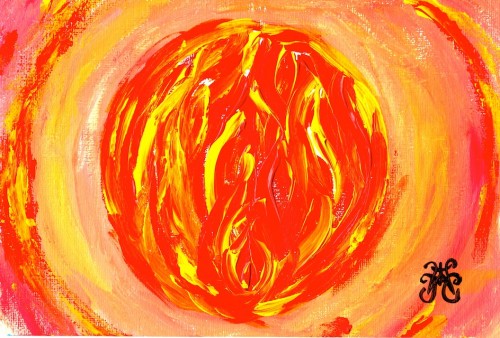 Brooklyn Reading Works at The Old Stone House presents Hot and Bothered: Writers on Fire,  a Brooklyn Book Festival Bookend event. On September 16 at 8PM, acclaimed authors Lisa Gornick, Beth Bosworth and Marian Fontana come together to explore just what makes fire irresistible to us as writers, readers, and human beings. Gornicks' Tinderbox speaks to the power of unearthing old secrets, and lighting a match to engulf a family in its own dark past. Marian Fontana's memoir A Widow's Walk addresses her marriage to a New York City firefighter. Beth Bosworth, author of The Source of Water and Other Stories, will read an excerpt from , "Sequoia," about how a fire destroys one home and brings about another.
Each author will read from their work. There will be a panel discussion that touches on fire as subject, metaphor and literary device.
Painting by Wayne Visser
ABOUT THE AUTHORS
Beth Bosworth's latest book The Source of Life and Other Stories was the 2012 winner of the Heinz Drue Award. She has a story coming out in Agni in 2014. She has taught at the New School for Social Research, CUNY'S NYC Technical College, and for many years at Saint Ann's School in Brooklyn, where she is also founding editor of the Saint Ann's Review. Her publications include a novel, Tunneling, and a collection of short stories, A Burden of Earth. Her stories have appeared in the Kenyon Review, the Seneca Review, Forward, IMAGE, Hanging Loose, Guernica, and elsewhere.
Lisa Gornick is the author of two novels: Tinderbox (Sarah Crichton Books/ Farrar, Straus and Giroux, and Picador) and A Private Sorcery, (Algonquin). Her stories and essays have appeared widely, including in AGNI, Prairie Schooner, and The Sun, and have received many awards, including Distinguished Story by the Best American Short Stories. She holds a B.A. from Princeton, a Ph.D. in clinical psychology from Yale, and is a graduate of the writing program at N.Y.U. and the psychoanalytic training program at Columbia. A collection of linked stories, Louisa Meets Bear, will be published June 2015, also with Sarah Crichton Books/ Farrar, Straus and Giroux.
Marian Fontana has been a writer and performer for over twenty-five years. Her articles have appeared in The New Yorker, Vanity Fair, The Guardian and more. Her memoir, A Widows Walk was published by Simon and Schuster and was in the Top Ten Great Reads of 2005 by People magazine and the Washington Post's Book Raves of 2005. She is currently on the board of the New York Writers Coalition, a not-for-profit that offers creative writing classes to some of the most underserved populations.
August 22, 2014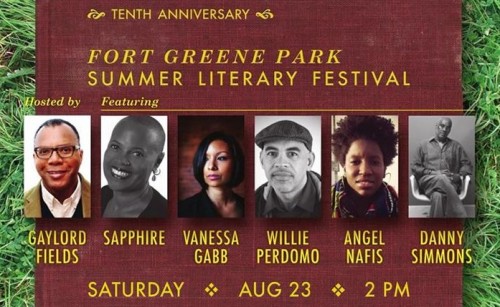 This Saturday will be the 10th annual Fort Greene Park Sumer Literary Festival sponsored by the New York Writers Coalition, one of the oldest and most inspiring community writing programs in the United States.
Killer stoop sales, the Brooklyn Flea, and the saucy return of Habana Outpost are just a few Fort Greene staples in summertime. But when it comes to a community tradition in this ever-changing neighborhood that readers and writers from all generations flock to, there's very little that matches the power of NY Writers Coalition's Fort Greene Park Summer Literary Festival.
Young writers from the NYWC summer youth workshops in Fort Greene Park will share their powerful poetry and prose alongside some of the city's most beloved writers: Five Quarterly co-founder Vanessa Gabb; Lit Fest vets Danny Simmons and Sapphire; BlackGirl Mansionauthor Angel Nafis; and prize-winning poet and children's author Willie Perdomo. The Master of Ceremonies is music journalist and WFMU deejay Gaylord Fields.
This event is free and open to the public and takes place at Fort Greene Park's Prison Ship Martyrs' Monument on Saturday, August 23 at 2:00 p.m. (Rain Venue: BRIC Media House Ballroom at 647 Fulton Street). An after party will follow at 4:30 p.m. at Greenlight Bookstore (686 Fulton Street). Come meet the writers – and invite your friends!
August 7, 2014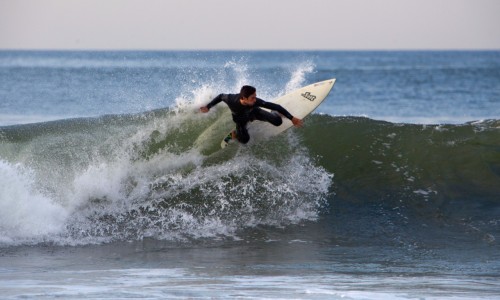 Click here to see more photography by Tom Martinez
August 7, 2014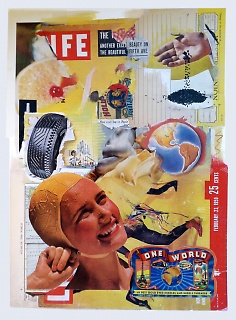 I ran into Marlene Weisman on the bus the other day and she told me about her show of collage, painting and assemblage  at The Brooklyn Public Library on view through September 21, 2014.
I met Marlene years ago at the Fifth Avenue Fair, when she was selling these cool make-up bags that said Greetings from Park Slope. I thought that was so great back then because nobody was using Park Slope or even Brooklyn on t-shirts or other accessories. The type was vintage-y and I think there was a picture of the Brooklyn Bridge—I still have it around here somewhere.
We encountered each other a few years later through my blog. She was also a regular at the PS 321 Holiday Crafts Fair where I'd annually buy a box or jewelry item with her signature surrealist/vintage style of collage.
Her show at the Brooklyn Public Library is beautifully titled: Making the Mundane Marvelous: Transformation in Mixed Media. I  plan to get over there soon to enjoy her unique and humorous way of reconstructing reality from pictures from old magazines, supermarket circulars, and other detritus from popular culture.
In her description of the show on the Brooklyn Public Library website, Marlene writes: "My work explores the roles of modern women today in an increasingly demanding world. My life experience as an artist, career person and mother has provided me with a great deal of subject matter for my art. I find inspiration in the everyday material of the past and present. By incorporating these ephemeral elements into my mixed media pieces, they serve as symbols that communicate what I am expressing."
The show includes pieces from her great While I Was Stuck in the Supermarket: Homage Series. I love the one pictured below featuring author Zadie Smith. "The idea for the series came to me while waiting on line at the 9th Street C-Town supermarket. I wondered how women—or anyone, in fact—are able to achieve the balance between seriously important creative pursuits and the mundane chores of daily life. To honor the achievements of the iconic women I am inspired by, I decided to create the "Homage" series by using supermarket circulars as a base," she writes.
Marlene Weisman began her career designing promotional graphics for the music industry. Her interest in pop culture led her to the NBC art department. From 1988 to 1995, she created on-air graphics, logos, and props for Saturday Night Live (for which her team earned an Emmy in 1993), Late Night with David Letterman, and Late Night with Conan O'Brien. Since 2009, she has worked out of her Brooklyn art studio, creating a variety of mixed media artwork that includes her current explorations in collage.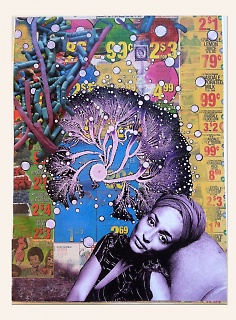 June 17, 2014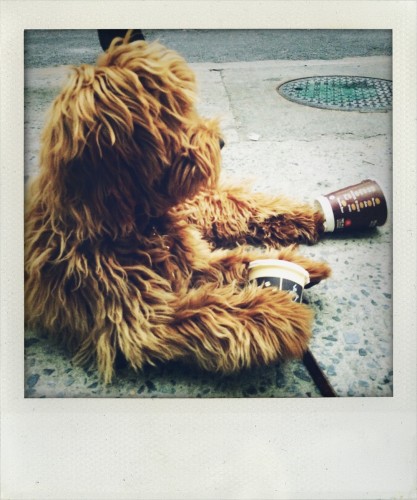 First things first: She used to live on Park Slope's Third Street. So that's a lot of cred right there.
Last week Suzanne Donaldson launched Mrs. Sizzle, what she's calling a dog and art blog, a site for dog lovers who admire art and photography. With her unerring eye, Donaldson and her team will bring you gorgeous art, leashes and pet accessories, tips on training, and most importantly: a resource for dog rescue. In fact, any photos that Donaldson shoots for the blog will be with rescue dogs in the hopes of finding them homes. Quickly.
Donaldson is eminently qualified to run a super-duper blog. She's been a photo editor for more than 20 years and is a woman of great taste and style. She's worked at Glamour, Interview Magazine, Robert Mapplethorpe Studio, various Condé Nast magazines, and as the director of Luhring Augustine Gallery in New York City.
Whoa.
Needless to say she is obsessed with dogs (has three of her own) and photography so starting a dog photography and art blog was, like, a no brainer. Yay for photo lovers, yay for dog lovers everywhere and yay for me, a new blog to have on my bookmark tab.
Check out Mrs. Sizzle for posts about Cindy Sherman and her parrots, William Wegman and his iconic Weimaraners, and a cool seventies shot of a car and a dog by the brilliant William Eggelston. Most fun of all, you can send snaps of your pets to her Snap Paws section. You just might see your shot posted on Mrs. Sizzle.
Congrats to Suzanne for this exciting venture or should I say adventure.
Photo by Ines and Vinoodh, who post their dog Leo's pic every day at @INEZVINOODH.  Find it on Mrs. Sizzle
June 15, 2014
I wrote this in September 2008 a few days after my dad died. 
So many people ask me to describe my dad. For those who weren't at the funeral I say, read the eulogy. Yet, with each passing day, I come up with dozens of memories that were not included (I mean, it couldn't be THAT long a eulogy).
Sometimes I feel like I say the same thing over and over:
He was a brilliant, intellectual man with a great sense of humor.
He skipped out on his college graduation at UC Berkeley to see a famous race horse run (Citation).
He wrote great concepts, copy and headlines when he was in the advertising business from the mid-1950′s to the late 1980′s (Aunt Jamima, what took you so long? Who Says a Newspaper Has To Be Dull? Quaker Oats: The Cereal Shot From Guns, Do It The French Way, Step up to Dutch Masters and smile brother smile, Quisp and Quake, Get Your Daily Dose of Dallas…to name a few).
He wrote a screenplay about the night Henry David Thoreau spent in jail, a Thoreau calendar, an opera based on Nixon's Checkers speech, a suite of songs which can be heard on a terrific album by Bob Dorough called This Is A Recording of Pop Art Songs with lyrics based on a weather report, a Brooks Brothers collection bill, a traffic ticket, a laundry ticket and the Webster's dictionary definition of love. There was also the bestselling book he co-authored called The Couple.
He loved to birdwatch, to read, and to look at his view of the lower Manhattan skyline.
He studied the New Yorker listings for art, theater, music, and films he wanted to see.
He loved his house in rural East Greenwich, New York. It was his 40 acres and a lake not too far from Saratoga Race Track.
He watched the towers fall on 9/11 and told me: "What was once the most beautiful view in the world is now the ugliest."
He told fantastic stories. My son has them memorized but I will miss the way he told them.
He was a funny, funny man who had a magnetic personality. He was a tough critic and a great person to walk through a museum with though it could be intimidating. He loved the opera,  Louis Armstrong, Billie Holiday, Bessie Smith, Duke Ellington and Sidney Bechet; he collected jazz and classical LP's.
He was a loving and protective dad; I  remember he called the morning of Hurricane Gloria back in 1986 and told me to stay home and I did.
He reached for my hand when I crossed the street until I was well past 30; he almost didn't let me go on a bike trip with two girlfriends from North Carolina to West Virgina when I was 16. Finally he relented; he wouldn't let me take a semester off from college afraid I'd never return; he visited me every day when I was in the hospital with pre-term labor with Henry…
I cherished every word he wrote me in birthday cards. I especially loved his doodles of elephants and airplanes.
It was easy to take care of him the way we did at the end. Our love for him abundant and overflowing.
June 15, 2014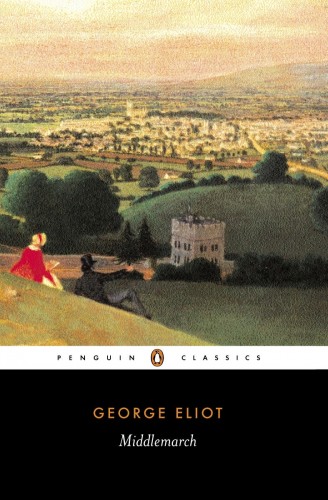 I wrote this post in September 2008 soon after my father died. Since then I have read Middlemarch and it is one of my favorite books. Happy Father's Day Dad. 
My father, always a constant reader, was reading Middlemarch by George Eliot, in the weeks before he died. He took it with him to his recent chemo therapy sessions and even to the emergency room on August 25th.
A huge book collector, my father always had a good selection of books out from the public library in Brooklyn or Glen Falls (depending on where he was spending his time). Middlemarch was a library book, which he took out from the Cadman Plaza branch of the Brooklyn Public Library.
On Thursday I saw Middlemarch on the wine rack near the front door in his apartment and immediately knew that I wanted to take it back to the library. I even thought about reading it before returning it as a sort of homage to my dad.
I thought about that Raymond Carver story about the baker who is livid because a woman doesn't pick up the birthday cake for her son, who is killed in a car accident. Unknowingly, the baker keeps calling the mother to come get it…
On Friday, I decided to drop the book off at the Park Slope branch of the Brooklyn Library. I told the woman at the desk that I was returning it for my father. She said that there was a $4 fine on the book and another $3 outstanding fine (maybe another book still out?). She didn't ask me to pay—I guess because I said I was returning it for my dad.
I wanted to tell her that my father died on September 7th. But I didn't. Initially, I thought I would tell them to stop his library card just the way I stopped his AARP supplemental insurance and other things, too. On the phone, people offer their condolences and then take care of business. But to do it in person, it seemed too hard.
Besides, it felt too final to stop his card; he's had a library card his entire life and I want that library card to go on forever.
There will always be an open library card for my dad. Why not?
We are encouraging donations in my father's name, Monte Ghertler, to his favorite library in Glen Falls, NY:
Crandall Public Library,
251 Glen Street, Glens Falls
New York 12801
May 27, 2014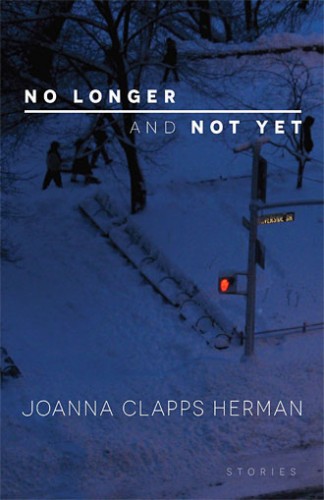 Joanna Clapps Herman, author of No Longer and Not Yet and Esther Cohen author of Book Doctor will read at Book Culture on June 3rd at 7PM. Classical Singing in New York in June will be in attendance. They might even sing.
Come listen, schmooze, drink wine and enjoy the wit, wisdom, literary smarts and chutzpah of these tow acclaimed authors. Wine and refreshments will be served Books will be sold.  Located at Book Culture, 536 West 112th Street between Broadway and Amsterdam Avenue.
May 14, 2014
Books at Babeland presents Sexy Edgy Moms on May 16 at 7PM. Provocative writing about sex, moms, marriage and Mad Men (and women) with poet/philosopher JENNIFER MICHAEL HECHT, author of Stay: The History of Suicide and the Philosophies Against It; LYNN LURIE, author of Quick Kills, personal essayist KAREN RITTER, poet JENNY DOUGLAS, who runs the Brooklyn Cottage, LISA LEVY, performance artist and host.
Babeland Brooklyn, 462 Bergen Street, Brooklyn, NY 11217. 2,3 trains to Bergen Street. Any train to Barclays Center/Atlantic Center.
Jennifer Michael Hecht is a poet, historian, and commentator. She is the author of seven books, including three award-winning books of poetry. Most recent of these is Who Said, just out with Copper Canyon. Publisher's Weekly called her second poetry book, Funny (Wisconsin, 2005), "One of the most original and entertaining books of the year." Hecht's history and philosophy books include the bestseller Doubt: A History (Harper); and her most recent book, an argument against suicide, is Stay: A History of Suicide and the Philosophies Against It, just out with Yale. She's published in The New Yorker, Poetry, The New York Times, The Washington Post, and has been a guest on Hardball and other television, and on a lot of NPR and BBC. She lives in Brooklyn. Mother of Jessie and Max.
Lynn Lurie is the author of two novels, Corner of the Dead (2008), winner of the Juniper Prize, and Quick Kills (Etruscan Press, October 14), which Brian Evenson describes as "filled with quiet menace." Her short fiction has appeared in Vol. 1 Brooklyn. She lives in New York.
Karen Ritter has squandered decades in advertising, writing for clients as diverse as Dunkin' Donuts and Weight Watchers. Persuading some people to gain weight and others to lose it eventually drove her to fiction. She is at work on a novel, The Other Ingrid Bergman. Karen has a 21-year-old son and is the edgy owner of a puppy. She feels as inadequate as a dog owner as she once did as a new mother: recently, a woman pointed out that her nine-week old was gnawing on a cigarette butt. Karen's first humor piece is being published this month.
Jenny Douglas is the founder and curator of The Brooklyn Cottage, an arts salon that champions the unleashing of our most radically unique selves–through storytelling evenings, meditation gatherings, cooking classes, art receptions and workshops of all kinds. A commitment by Jenny to pen a haiku a day for all of 2014 led to the unplanned eruption of a "haiku memoir," now slated for publication by Saddle Road Press in early 2016. Born in Montreal and raised in Tokyo, Jenny is a longtime liver and lover of Brooklyn–and shares a Prospect Heights brownstone with two teen daughters, an aging dog and cat, and the various friends and travelers who pass her way. Jenny really likes Babeland.
May 3, 2014
On May 8, 2014 at 8PM Brooklyn Reading Works Presents EDGY MOMS 2014: Provocative Writing about Mothers and Motherhood with hosts Louise Crawford and Sophia Romero
This year's Edgy Moms are: Joanna Clapps Herman, author of No Longer and Not Yet; Michele Zackheim, author of Last Train to Paris; Nicole Caccavo Kear, author of Now I See You; Karen Ritter, humorist; poet/essayist Marietta Abrams Brill; poet Alex Beers,  and Laura Elizabeth Nelson, author of "A Bright Eyes Song Ended My Marriage," published on XO Jane.
May 8. 2014 at 8PM at The Old Stone House, 336 Third Street, Park Slope, Brooklyn, NY 11215, 718-768-9135. F train to Fourth Avenue, R Train to Union Street.  A $5 donation includes wine, refreshments and gift bags from Babeland and The Modern Chemist.