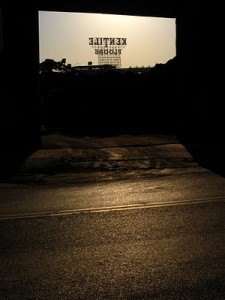 Brooklyn photographer Nate Kensinger, just wrote to say that's he's posted a new photo essay on his blog.
And that is always cause for celebration.
Kensinger's photos are often heart-breakingly beautiful  observations of abandoned urban environments,
Here is an excerpt from the essay he calls simply, The Whole Foods Lot. See more text and many more pictures on his blog. His work is also featured in The Pink Elephant: Gentrification Speaks show currently at MoCADA.
While the pictures speak thousands of words, Kensinger writes eloquently and informatively about this particular urban landscape:
"The story of the Whole Foods lot is one of the best examples of how New York City's recent real estate boom and subsequent collapse unfolded. Located at the intersection of 3rd Avenue and 3rd Street, this empty lot is bordered on two sides by the Gowanus Canal. In 2006, it housed an active scrapyard, but this closed when ground was broken for a planned 68,000 square Whole Foods Market, which promised "Brooklyn residents a wide array of natural and organic foods" alongside a public esplanade and community center. The idea of building this market on the banks of a toxic industrial canal struck some local residents as a far-fetched idea, but this was representative of the ambitious yet ill-conceived development projects that were common during the past decade."