Remember Scott Turner? Since he moved away from Brooklyn he doesn't write much, he never calls. But he is coming back to the old neighborhood for a visit and a show. "I'm gonna be in Brooklyn for a few days early in October.  The timing's good for a show and the release of the new RebelMart album. I'm playing two sets at Rocky Sullivan's in Red Hook on Friday, October 8th.  Show starts at 9pm.  Lots of new songs, lots of old songs, and the always popular what-was-I-thinking? cover.  Could be Tom Waits, could be Perry Como, could be the Spunk Lads."
Click on Read more to hear more from Scott: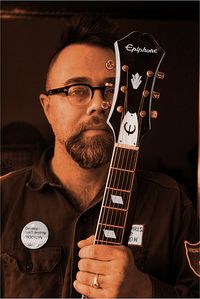 Scott Turner is flying in from Seattle (where he recently moved) for Friday night's closing party for Freddy's Bar and Backroom. It's like seeing someone at a funeral: great to see you, sorry it had to be for this. It is surely the end of an era for Freddy's at its location on Dean Street in the Atlantic Yards footprint. The legendary bar will be moving to Fourth Avenue in Park Slope this summer.
Hi, all…
I'm a long way away — in a land where the daytime high in the mid-50s was swell in February and a drag in mid April.  A land where bike riders think they're Lance Armstrong, where it doesn't rain as much as New York.  A land where I can see and hear freight trains, cargo ships and landing planes out my front window.  A land where here, too, a dumb-ass government has spent years shoving a rich-person's development project down everyone's throats.
…a land not too far to grieve over the passing of Freddy's Bar & Backroom.
That would be this Friday, April 30, at the corner of Dean Street and Sixth Avenue — the future site of not a school, not a health clinic, not an AIDS or cancer research center, not a job-training facility, not an emerging small business, not an artists' colony, not a community center, not one stitch of affordable housing, not open space or green space or free space or peoples' space.  The future site of some ancillary structure connected to a Russian oligarch's basketball team's arena.
Friday is the last hurrah for everyone who's ever loved Freddy's — the bands, the quizzes, the karaoke, the knit nights, the opera nights, the cringe-nights, the bartenders and staff , the Rev 99 video mixes on the corner t.v. set, the refusal to let people watch Nets games these last seven years, the characters who lived (and a few who stopped living) in the sturdy, eccentric latticework of raw emotions and creative fireworks exploding in Freddy's every night.
Even when Freddy's was dead, it was alive.  And when it was alive, you could sometimes feel the dead brush up against you.  Not to haunt or frighten.  Just to join in the fray.  The dead know something about fray-joining.
Because the Atlantic Yards project continues to be mired in controversy, failed promises, suspect financing and the utter lack of democracy and decency, these last nights at Freddy's will feel, weirdly, like a victory.  We know the battle was worth fighting.  We know that fighting City Hall is A) the right thing, B) the fun thing and C) the necessary thing.   Miscreants like Bruce Ratner and Michael Bloomberg, and their sycophantic successors, will never try this again.  In spite of New York City's notoriously short memories ("who's this Robert Moses, again?") and post-Bush-era self-absorbancies, folks will remember this battle.
Why?  Because for generations, Atlantic Yards will be remembered as the Great White Elephant That Forgot — forgot to stop killing everything in its path.
Let's start not-forgetting by meeting up at Freddy's this Friday, for Goodbye. All the Freddy's musicians will perform.  RebelMart will be flying in from Seattle for a few songs.  It'll be something to see, all those singers just nights before moving day.
We'll be cradling these moments, ready to fashion new ones, and terrifying governments who always ignore the dangerous weapons that memories can be.  In the words of Captain Malcolm Reynolds, "no, they won't see this coming."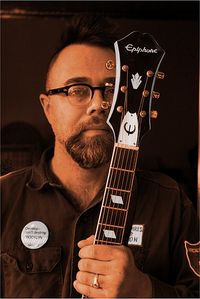 Scott Turner is set to move to Seattle. This is his last Greetings for a while. He can write whatever he wants.
Greetings Pub Quiz Friends…
Sure, it's a mawkish way to begin this last Quizmail of the Scott M.X. Turner era.
It's my last one.  I can write whatever I want.
Well, that's misleading.  I always write whatever I want.
Sitting here now, on a scrappy and, by noon tomorrow, already-forgotten snowy night, I stare at the keyboard.  Then the screen.  Then my blackboard here at Pub Quiz Actual a half-block from Green-Wood Cemetery.  See, Homeland Security, you don't need to triangulate nuthin'.  Just keep reading.
Here's the first thing I can report: The E, A, S, K, O, L, C, N and M keys are really wearing down — N, especially.  Without the touch-typing Mrs. Nichols taught in my junior year at W.H. Page Senior High in Greensboro, NC, the ruler-whack-across-the-knuckles-every-time-I-looked-down-at-the-keys school of touchtyping instruction — I wouldn't know what any of these keys are.
Thank you, Ms. Nichols, you brutal mean-spirited toad.
Here's what else I can report.
I love Brooklyn.
I hate Brooklyn.
Is it any wonder these battling eternities go hand in hand?
I love Brooklyn for the following reasons: Freddy's Bar, Rocky Sullivan's, MissWit T-Shirts, the dead-and-gone Gage & Tollner, Ebbets Field, The Usual on Vanderbilt Avenue, Tom's Restaurant on Washington Avenue, Coney Island without Thor or Bloomberg and definitely including Ruby's, the craggy streets, the countless mom'n'pop stores, Neergaard's on 5th Avenue, Has Beans on 5th, Red Hook, Floyd Bennett Field, Develop Don't Destroy Brooklyn, FUREE, The Spunk Lads, John Pinamonti, Plastic Beef, Seanchai & the Unity Squad, Michael Patrick MacDonald, The Larch, Robin Aigner, the John Sharples Band, Wombat Studios, The Magpies, Alex Battles, Karen Sorenson's LOVE Project, the Ditty Committee, artists Conor McGrady and Kevin Noble, Paul Lukas' Uni Watch website, Green-Wood Cemetery and, most favorite of all, Henry Chadwick's grave and helping Minerva wave at her French sister in the harbor, Sunset Park, the parts of Park Slope that — well, you know which parts those are, Only The Blog Knows Brooklyn, Manson Family Picnic, Norman Oder's Atlantic Yards Report, No Land Grab, Puzzling New York, Diane and Sirius and Tikkanen and Connolly, Men & Cats, the Knit-A-Jig crowd, Melody Lanes, Tony Avella — yes, he's from Queens, but over the last five years he's come to Brooklyn's defense more often than most Brooklyn pols, the Atlantic Yards Photo Pool photogs (Tracy Collins, Adrian Kinloch, Jonathan Barkey), the Brooklyn Paper before it its editorial independence got swallowed whole by new owner Rupert Murdoch, Chrysalis Archaeology, Michael Hill's Blues Mob, The Kennel Studio in East Williamsburg, Michael O'Keeffe and the Daily News' sports I-Team, The Battle of Brooklyn, Joe at John Hlad Plumbing, Chris Owens, Josh Skaller, Bill Batson, the neighborhood interface areas where Orthodox Jews meet Asians meet Caribbeans meet Africans meet Irish meet Latinos/as meet Italians meet WASPs meet African-Americans meet Laplanders meet Orthodox Jews meet…, amazing artist Alyson Shotz, amazing videographer and producer George Lerner, John Costelloe, Roger Paz even though he's out in Detroit, BCAT, Teddy's in Williamsburg and the Charleston's pizza/beer combo, the Fifth Avenue Committee, Park Slope Neighbors, the Brooklyn Greens, John Turturro, Steve Buscemi, the Navy Yard, the Brooklyn parrots, the Red Hook vendors, the B77 bus, everyone who's fought Bruce Ratner's Atlantic Yards, the F train's view of the harbor on summer afternoons, Tuniserve Deli — my morning newspaper joint, Critical Mass, Brooklyn Vs. Bush, Mazzotti Music — the kindest and best musical instruments store and now the kindest and best out-of-business music store, Prospect Park and its timelessness any time of day time of year, my dear friends on the DDDB staff — Dan, Candace, Eric, Gloria and loud'n'proud Lucy, and most germane to this dispatch, the crowd for two-and-a-half years that has been coming to the Rocky Sullivan's Pub Quiz.
My grandfather once warned me that hatred is a dangerous tool.  But, unlike most Lutheran men born in 1899 who worked their whole lives at the YMCA, he didn't say "don't hate."  He said "don't hate if you don't know what you're talking about."  Thanks, Poppo.  Here's that list: Bruce Ratner, Marty Markowitz, Roger Green, BUILD, the local chapter of ACORN, the Atlantic Yards monstrosity, the local construction unions whose myopic embrace of Ratner has condemned countless working-class people — many in sister unions throughout the city — to a worse and not better life, Joe Sitt, Coney Island as envisioned by Michael Bloomberg, the 4th Avenue rezoning plan, Joe DePlasco, Bruce Bender, Barclays Bank, Mikhail Prokhorov, the hypocritical Brooklyn Brewery, Williamsburg/Greenpoint/Bushwick hipsters — yes, an easy target but you don't get to be an easy target unless you are, simply, a target, the Atlantic Terminal Mall, the Atlantic Center mall, MetroTech, the endangered species that is small-business in this borough, Greenpoint/Williamsburg rezoning, Marty Golden, Carl Krueger, Joe Chan, and most germane to every dispatch I've written since I've lived here, Brooklynites who'd rather sip expensive coffee and resort to today's stick-their-heads-in-the-sand –  their laptops and iPhones while every class and community is run roughshod over by the worst mayor this city has ever seen, Michael Bloomberg.
Last week I reported that Scott Turner, pub quizzer at Rocky Sullivan's in Red Hook, is moving to Seattle. But he hasn't left yet. And hopefully he'll keep sending his "greetings" from the great city of Seattle.
Greetings Pub Quiz Minutiaetistas…
We're all motivated by simplicities.  Straight-forward declarations of love, joy, excitement, and plans that say, simply, "you'll dig this."
"We're going to Paris!"
"Free pizza for everyone!"
"Bruce Ratner's giving up!"
"C'mere, big boy…"
…that sort of thing.
Which is why the Obama presidency, thus far, has been a failure.
Everything that seemed clear and obvious when he was stressing HOPE and YES WE CAN.
Now, it's HOPE FOR MIDDLE CLASS FAMILIES MAKING OVER $27,500 BUT LESS THAN $135,000 WITH TWO KIDS WHOSE HEALTH PLANS ARE PROVIDED BY BUT NOT LIMITED TO THEIR EMPLOYERS IN STATES WITH 10% OF THE NATION'S MEDIAN INCOME LEVELS AND WHO ARE ELIGIBLE FOR A NEW $1000 TAX CREDIT ON THEIR RETURN STARTING IN 2014 AT APPROXIMATELY THE SAME JUNCTURE AT WHICH OUR TROOPS WILL BEGIN A PHASED PULL-OUT OF AFGHANISTAN AS LONG AS 30% OF AFGHANI FORCES ARE POSITIONED TO TAKE OVER THE SECURITY CONCERNS IN OVER 50% OF PROVINCES CURRENTLY CONTESTED BY ENEMY COMBATANTS PROVIDED TARP MONIES ARE REPAID AT AN ECONOMY-SPURRING RATE OF RETURN WE CAN!!!
Agendas sure are tricky, in no way easy, and most certainly, not simple.  However, communicating them should be simple. Obama's inability to pick a message and stick to it is really making a mess of things.
Teddy Roosevelt spoke softly and carried a big stick in the service of imperialism.  FDR formed agencies to provide jobs and build things the country needed, not small tax credits for families that can evaporate a hundred different ways by April 15th.  The recent junk — Reagan's kill-commies and W's kill-terrorists initiatives — was clearly laid out, and the giant gears of bureaucracy were retrofitted to grind those plans into reality.
Some will say it's immature to expect clear, simple directives — that real life is complex and fixing problems doesn't happen in the snap of a finger.  That's true.  But just knowing there's a point to it makes a big difference.
Hmmmmm…
You know what?  This is a all Sherlock comma shit comma no stuff.
Really.
Here're some other completely obvious things, presented in an orderly bulleted list.
* Bruce Ratner is a turd
* Michael Bloomberg is a wealthier turd than Bruce Ratner
* The Mets haven't a clue
* Atlantic Yards will disappoint the people who believe in it
* Harold Ford's kinda hard to pin down
* J-E-T-S
* Coffee is a delicious beverage
* My first ever toy was a Winnie the Pooh bear based on the old A.A. Milne books, not the Disney bear
* I play a Fender guitar with DAYS OF HEAVEN stickered on the back below the year 1916
* Everyone should read The Autobiography of Malcolm X
* Terrence Malick's new film, Tree of Life, if gonna be spectacular
* Lady Gaga is fun but in possession of a real long shelf life
* The Cincinnati Reds were nicknamed The Big Red Machine because they were the Reds
* Pillow talk can be muffled
* Walnuts are called walnuts because they grow on walls spelled with just one "L"
* I like The Clash
* The Scholastic Book of Lists lists Simple Machines as "incline plane, screw, lever, wheel and axle, pulley and wedge" and Complex Machines as "airplanes, automobiles, cameras, computers, telephones and televisions."
* Some of the Grateful Dead are
* The U.S. Postal Service's code for American Samoa is AS
* It's often fun to say "Jalalabad"
* Brooklyn Brewery still stinks for supporting the Atlantic Yards project
* Many people have seen the film Avatar
* The U.S. Department of Transportation's new law prohibiting truckers and bus drivers from texting on the road is a very useful
* Apple has a new gadget, a tablet of some sort
* Teenagers seem to like Twilight.  Good for them!
* Port-au-Prince is a frakkin' mess
* One of the two Mars rovers, Spirit, may never roll again and has shut down to hibernate for the Martian winter.
* Firefly is the greatest television show ever
* For the next two weeks we will hear more sappy crap about what the Saints mean to a still-recovering New Orleans than we can possibly stomach
* The Tickemaster-Live Nation merger will mean concerts will cost more than the car you drive to them
* Randy Newman is the greatest American songwriter of our generation, even if a critic once said he sounds like a frightened water buffalo when he sings
* If you're rich, you have it made in Michael Bloomberg's New York — excepting Bernie Madoff, of course
Brooklyn is losing a great one. And so is OTBKB.
Scott Turner, the writer/designer/thinker behind the weekly Greetings from Scott Turner post, is moving to Seattle. The fight against the Atlantic Yards is losing one of its most passionate activists and Rocky Sullivan's is losing its talented pub quiz host. And OTBKB…
…OTBKB is saddened and bummed because it SUCKS to lose such an excellent contributor. But Scott says that he's off to  greener pastures: a job offer and a desire to pursue his true love: music—and who can argue with that. I have been honored to publish his posts every week and wish him the very, very best in his Seattle adventure. I even foster hopes that he will continue Greetings from Scott Turner from Seattle (will ya think about it, Scott?).
Tonight, you can hear Scott's solo band, RebelMart at 9PM at Rocky Sullivan's. Also on the bill are John Pinamonti and Neil deMause. It's a  great triple-bill and the last RebelMart show around here for quite sometime. Here is Scott's farewell missive though he's still around for another two weeks:
Huh?  Yep…I'm leaving town.  A job offer in Seattle coincided with an awakening that I have to get back to music.  Six years of fighting the Atlantic Yards project and lots else going on here in Brooklyn put a squelcher on the guitar and the singing.  Seattle's a clean-slate chance to play lots of music and get RebelMart functioning full-throttle.

My last Quiz at Rocky's is February 4th.  I hired from within for my successor, Sean Crowley, who publishes NerdNY.  Sean's a regular at the quiz.  He'll be taking over the Quizmails, too.  I don't know whether he'll be issuing scorching screeds at the beginning of each Quizmail, the way I did.

This should explain my failure to send you a photo and a bio for your contributors.  I'd offer to shoot you a weekly rant from Seattle, but it's not what OTBKB is really about.  Who needs another Brooklynite-out-of-water blog?  Yes, we get it.  They don't have bagels, yellow cabs and blunt honesty in [name of new city].  OTBKB is about Brooklyn telling Brooklyn what Brooklyn is up to.  As it should be.

Thanks for running my weekly pieces.  I've always appreciated the trust you've put in me by running them, harshness and jagged edges unimpeded.  It's certainly helped the Quiz and Rocky's.  I can't say thank you enough.  And, per contemporary mores, we've never met each other in person.  Yep, it's the post-Aughts, alright.

Louise Crawford (OTBKB Founder and Publisher) started a new company in March 2012 called Brooklyn Social Media providing PR and social media to authors and entrepreneurs. She was born in the French Hospital in NYC and grew up on Manhattan's Upper West Side, where she attended Walden High School. After college at SUNY-Binghamton now called Binghamton University,  she worked for many years as a film and video editor and co-directed (and edited) the documentary In a Jazz Way: A Portrait of Mura Dehn, which won a Blue Ribbon at the 1986 American Film Festival and screened at MOMA, the Film Forum and the Public Theater. The recipient of grants for the national Endowment for the Arts and the New York Foundation for the Humanities, she was a producer of corporate media and museum installations at Zacks & Perrier Productions from 1984-1993. With Batwin & Robin Productions she produced video for museums and theater, including Bring in Da Noise, Bring in Da Funk and Twilight, Los Angeles, 1992 with Anna Deavere Smith at the Public Theater and an award- winning installation for the Museum for the American Indian. From 2001-2008, she wrote and edited, The Link, a bi-weekly newsletter for FDNY Family members who lost loved ones on 9/11. She started OTBKB in September of 2004. In 2005, she started the Brooklyn Blogfest, a yearly gathering of hundreds of Brooklyn bloggers. She is the Smartmom columnist for the Brooklyn Paper and a freelance writer who has written for Newsweek.com and the Associated Press. She has just completed a young adult novel called, Searching for Bio Dad. She can be reached at louise_crawford(at)yahoo(dot)com.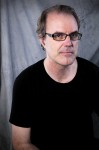 Hugh Crawford (OTBKB Webmaster and No Words Daily Pix) was born and raised on a walnut farm in Northern California. He studied photography at Bard College and received an MFA in post-studio art at CalArts. His photographic work has been exhibited around the country and published in Rolling Stone Magazine, Tattler and the Brooklyn Paper. He has been a software developer for Ergo Tech, G2X, Webline and Cisco Systems and a web designer at Black Hammer Productions. In 2008, he created Jamie Livingston, Photo of the Day an immensely popular and acclaimed website dedicated to the 6,000 Polaroids taken by Jamie Livingston from 1978 until the day he died in 1997. You can see more of Hugh's work here.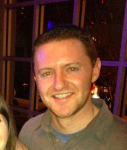 Matthew Taub is a lawyer, fiction writer and occasional journalist living in Brooklyn, NY. His work has appeared in Absinthe Revival, The Weekenders, Red Ochre LiT's BLACK&WHITE Magazine, The Squawk Back, Schlock Magazine, Foliate Oak Literary Magazine, The Fat City Review, The Brooklyn Daily Eagle, and Medium. He is currently seeking representation for his first novel, DEATH OF THE DYING CITY, a panorama of New York City's rapid gentrification and shifting cultural enclaves in the 1990s, with rotating character-driven vignettes connected by Mark Newstein, a young ethically-imperiled attorney protagonist. matthewataub.com

Paula Bernstein (Undomesticated Brooklyn) is the editor-in-chief of the blog Undomesticated  Me. Bernstein is the co-author (with Elyse Schein) of "Identical Strangers: A Memoir of Twins Separated and Reunited." Featured on NPR, CBS "Sunday Morning" and "Good Morning America," "Identical Strangers" won a 2007 Books for a Better Life Award. As a freelance writer, Bernstein has written for The New York Times, Redbook, The New York Observer, and other publications. Previously, she was a reporter at Variety and The Hollywood Reporter. She lives with her husband and two daughters in Brooklyn.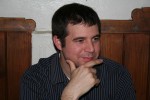 Pops Corn (OTBKB Film): Following an aborted, but valuable, film school education, the writer spent decades of self-disciplined cinema study finding ways to see movies for free or pay.  Years of work within film and media industries includes stints with B-movie studios, high-art non-profits and as a major media company censor. A former and founding member of New York-based underground country band, The Inbreeds.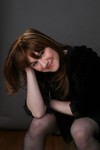 Sarah Deming is a novelist and essayist.  Her novel "Iris, Messenger" (Harcourt, 2007, for ages 9-109) tells the story of the Greek gods living in suburban Philadelphia.  She writes scandalous erotic novels under a secret name and blogs at The Spiral Staircase. Before becoming an author, Sarah was a Golden Gloves boxing champion, yoga teacher, pastry chef, and Brand Attaché for Grey Goose vodka.  She lives in Park Slope with her husband Ethan and their collection of stuffed monsters.
Leon Freilich (Verse Responder): Born in a Kentucky blog cabin to an unmarried, unharried Sea Beach, Brooklyn, couple who christened me Wiseguy until reminded by their rabbi they weren't Christens, I attended Stuyvesant High School, a science school, and graduated with the singular distinction of never having taken a course in biology.  This turned out to hamper my social life for many years. College, the army, work, marriage, fatherhood.  These followed in quick order.  Teaching English at Prospect Heights High School in its heyday–meaning all-girl classes–I avoided the bio lab like a crook keeping his distance from a police station.  Teaching got to be too little, so I entered the world of high lit, writing for the National Enquirer, Globe and Star.  Only the best. Next to following my English pug Winston, my biggest scoop was exposing Madonna as a virgin.  She sued Star's then-owner, Rupert Murdoch, for a billion down-under dollars but dropped charges when he repaired her unfortunate condition. Eager to make a lasting name for myself, I began posting posties on various blogs.  My Google score soon reached 370,00.  Mysteriously it's remained there no matter how many rhymes or recipes I send out.  You might say Google's going steady with me. If my fount of verse-writing ever dries up, I intend to find another font and write the Great American Postcard.  Lighter than an iPhone, cheaper than a newspaper, requiring only a postage stamp, my GAP will be suitable not only for frequent rereadingbut also for framing. And framing–another form of farming–will return me at last to my old Kentucky home.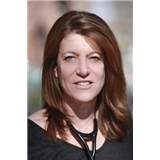 Dr. Amy Glaser (The Doctor is In) Born in Brooklyn, Dr. Glaser received her undergraduate degree from Smith College, her medical degree from Mount Sinai School of Medicine and completed her pediatric residency at Montefiore Hospital. She started in Park Slope 25 years ago with a special interest in teens, after completing a fellowship program in Adolescent Medicine at Mount Sinai. She has brought her expertise in that area into the community during her career at the Door, El Puente, Elmhurst Adolescent Center and Barnard. Dr. Glaser has been named by NY Magazine as a "top pediatrician" and as one of the "Best Doctors in America". She recently started a part-time practice for ages 13-22 called "Adolescents Only."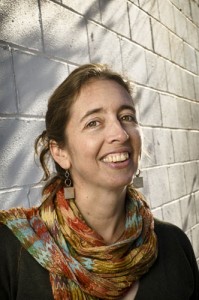 Jennifer Hayden (S'Crapbook): After a failed career as a fiction writer, and a slightly more successful one as a children's book illustrator, Jennifer found her bliss, writing and drawing alternative comix for women. She is a member of the ACT-I-VATE webcomix collective based in Brooklyn, and her first book, Underwire,is coming out in September 2011 from Top Shelf. Underwire started as a webcomic on ACT-I-VATE and has since gained critical attention as a fresh indie comic about womanhood, parenthood, and being-in-the-middle-of-life-hood. Jennifer's comix have also appeared in various anthologies, and she is currently desperately trying to finish a graphic novel about her life and her experience with breast cancer, to be published in 2013. . She grew up in Manhattan and now lives in New Jersey with her husband, two kids, three cats, and the dog. For more about Jennifer check out her blog: Goddess Comix The photo of Jennifer is by Christopher Smith. Her minicomics are available at Bergen Street Comics in Brooklyn.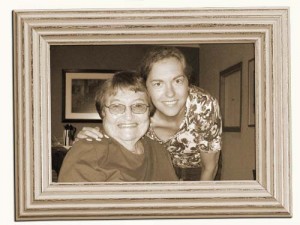 Katie Hustead, the owner of Paper Moon Moves, loves seniors. Katie has been running a volunteer reading program at a senior residence in New York City for seven years and was honored by President Bush for her commitment. She has an MBA from UCLA and has worked in project management and finance at major financial services companies for almost twenty years. She is personally involved in every job. She named the company after one of her favorite songs.

Tom Martinez (Witness, Tom Martinez) In his dual careers as a minister and photographer, Martinez is drawn to images that reflect the interfaith diversity of New York City, as well as its unexpected natural habitats. In 2003 Martinez became minister of All Souls Bethlehem Church in Brooklyn's Kensington neighborhood. He graduated from Union Theological Seminary in 2000 and subsequently completed a three-year stint at Christ Church in Summit, NJ. With the Christian Peacemaker Teams, he spent two weeks in Baghdad in an effort to promote a human connection with the Iraqi people and alternatives to war. He is the author of the book, "Confessions of a Seminarian: Searching for Soul in the Shadow of Empire." In 2010, Tom exhibited his work at the Old Stone House in Park Slope. His photos have been published in the Staten Island Advance, the Brooklyn Paper and, of course, on OTBKB. You can see more of work at Tom Martinez Witness Photography.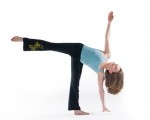 Anna Sheinman is a passionate yoga student, a teacher, an outdoor enthusiast, a foodie, a bookworm, and an amateur writer who is hopelessly in love with the Rocky Mountains. She is 500+ hours registered yoga teacher and she continues to study with her teachers Chase Bossart and Guta Hedewig in the tradition of T. Krishnamacharya. Anna has been fortunate to take an intensive therapy course with Mr. Desickchar, Gary Kraftsov and AG Mohan. She enjoys hiking, dancing, skiing, rock climbing, good company, and the vastness of the mountains. Anna currently teaches yoga around the New York City area and organizes outdoor yoga retreats, where she teaches in her favorite studio – at top of the mountain. Anna's life transformation has inspired her to help others on the journey to create healthier and happier lives through the exploration of yoga. Read more about Anna and connect with her on FB or via e-mail: streamoflifeyoga@gmail.com.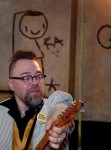 Scott Turner (Greetings from Scott Turner) is on hiatus for the moment. Sigh.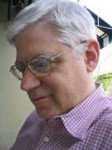 Eliot Wagner (OTBKB Music) runs the blog, Now I've Heard Everything. He has been involved with music and radio in New York City practically all his life. He started listening to top 40 radio station WINS (before it was all-news) soon winning a WINS Pick Hit of the Week, Young Ideas by Chico Holiday. He also listened to WMGM before moving on to the Good Guys and WMCA.  While still in junior high school, he walked into the WMCA studios in Manhattan, was given a tour and met Jack Spector (who was later celebrated by the New York City band the Del-Lords as Saint Jake). In the late 60s and 70s, Wagner spent much time at The Fillmore East, The Academy of Music, The Palladium and anywhere bands would set up and play. He was present when Lou Reed and Bob Dylan recorded seminal live albums. Throughout the 70s and early 80s, radio was Wagner's constant companion.  Sometimes the dial would be set on WPLJ, sometimes on WPIX, but mostly it would be set at 102.7, WNEW-FM. It is probably for that reason that Wagner's stint as a DJ on the University of Pennsylvania's WQHS in the early 80s was the highlight of his time there.
Here is this week's missive from writer, designer and social activist Scott Turner, who runs the Thursday night Pub Quiz at Rocky Sullivan's in Red Hook.
…tonight, fires scorch the skies above Port-au-Prince.
It's  2:30 a.m. New York time.  In Haiti tonight, devastation in the capital city.  While we have every reason to recoil from American media's overwrought hype, there's no way the crisply-coiffed newsreaders are exaggerating: Port-au-Price is a city in ruins.  It was before Tuesday's 7.0 magnitude earthquake.  Now, with a push from the occasionally cruel Mother Earth, Port-au-Prince is a place too cruel for even Dante's circles.
What does a city do when the ground roars beneath it, the mountains shudder above it, and there's no one to put out the fires?
We'll find out.  But it won't be good.
There are some moments that test our belief that life can be good.  Haiti, the most impoverished nation in the Western Hemisphere, wracked with civil and political conflict, lacking infrastructure most of us in Brooklyn take for granted — hit with its most powerful earthquake ever.
It's not fair.  Life hasn't been fair in Haiti in anyone's memory.  Miracles don't really happen, but if they did, they's fly right over Haiti, their golden contrails barely visible in the sad blue skies over Cite Soleil.
This will be the only news for the next few days.
Check in with Brooklyn's Radio Soleil Haiti for the latest.  Global antennas are putting out the word tonight: "there is little left of Port-au-Prince…fires are out of control…tremor after tremor…people are in the streets…help us, please, help us."
If you can't stand big relief efforts — requests for donations, canned goods, blankets; benefit concerts an news reports with mawkish piano music — this might be the time to turn away from the screen.
But of course, we can't turn away.  For reasons right and wrong, we respond.  This is one of those times.  Wednesday's first light will bring pictures of cataclysm and numbers beyond belief.  Some of us won't turn away because a good wreck is always worth scoping.  The rest of us will wonder "what can I do?"  To comprehend, to help, to get our balance back.  When a poor city's people are buried 'neath the poor city's shanties, the earthquake shakes us all.
Brooklyn will respond.  Not for anything in our past.  Not because politicians and clergy and verbose quizmasters ask us to.  Simply, we'll ask how we can help.  Our hearts are metaphysical receptacles where we decide whose hand to take and which horror to look in the eye.  In times like this, they tell us to ignore all the voices except our soul's.
Here's the first missive of the New Year from writer/designer Scott Turner, who, among other things, runs the Thursday pub quiz at Rocky Sullivan's in Red Hook. This post is, as always, brought to you by Miss Wit, the t-shirt queen of Red Hook.
Greetings Pub Quiz Bundle-Uppers…
Is it cold?  Or is it just Winter?
The Daily News had a scintillating story this morning…page 2, where stories of great import appear.
"N.Y. cold snap to rival horror winters of '70s" was the real eye catcher.  Forget for a second that it reads like a 1950s B-movie sci-fi headline ("Martians to destroy humanity").  The News must have sensed that underwear-bombers just weren't scary enough.
It's bad enough to add every Yemeni to the No Like List.  Another entirely to add the weather.
The article delves into the meteorological community's (meaning two guys from Accu-Weather quoted in the News' piece) belief that this will be a Day After Tomorrow winter.

The Daily News and Accu-Weather's prediction for the next two months — and New Yorkers' reactions
Big storms heading from the Plains states (those frakkin' Nebraskans!), Arctic air swooping down from the North Pole, and reminders of the winter of '77′s two consecutive storms that dumped 31″ on the city.
I expected a third Accu-Weather expert to say "and don't forget, New York dug out from that last ice age 11,000 years ago!"
All of this would have exactly the kind of stultifying woe-is-us effect that stupid baseless reporting usually aims for — except for that graphic that accompanied the story.  The three-day forecast's horror temperatures are 33, 36 and 34 degrees.
Really?  Above-freezing temperatures to prove the point that we're all about to freeze to death?
The Daily News really does think we're idiots.  All the papers do.  But really…a story about the winter conditions not seen in a generation accompanied by a graphic that completely contradicts their point?
Well, this is a paper that's lobbied hard against bodegas selling alcohol-punch drinks called "nutcrackers" but has kept silent about Bruce Ratner getting $750 million in public money for his Atlantic Yards basketball arena for a team owned by a Russia's wealthiest man.

which of these will hurt New York more?  Wait!  Let, the Daily News make the call!
Still, it's good to start the morning with a laugh.  That's why everyone should at least glimpse Mortimer "Yes, Mortimer" Zuckerman's Newspaper of Lost Opportunities.  In a town with a paper whose biggest concerns are the GNPs of Central Asian nations and another whose reactionary politics make Sarah Palin look smart, eloquent and kind, the Daily News could actually do what journalism is supposed to — report the facts, give its readership a voice, and offer a platform for truth.  Instead, it takes the easy way — weeks of Tiger Woods covers and coddling of rich real-estate FoMs — Friends of Mortimer.
While there are good reasons to read the News — Mike Lupica, the I-Team sports investigators, David Hinckley and the city's best daily comic section — it's good to remember what the worst transgression of the news media is.  It's not lying.  It's ignoring the things that hurt people the most.  Second most important?  Being beholden to the people, not your advertisers and friends.
It helps nobody in this town to spend energy and ink on bodega drinks, Tiger's paramours and breaking-news that winter is, it can now be reported, cold.
The Daily News sporadically wages up-with-good/down-with-bad campaigns against MTA fare hikes, dopey legislators up in Albany, and city children's agencies failures.  Big deal.  My dogs know those things are wrong.  When it comes to doing the hard work — reporting on the many frakk'd-up elements of Michael Bloomberg's New York that, if the mayor were shoved against a wall by an angry citizenry, could change — the Daily News is a cowardly lion, without even the desire to go get some courage.

Mayor Bloomberg and Mortimer Zuckerman (r.): peas in a rather stanky pod
There are good reporters and workers at the News.  But their hands are tied by Mortimer, his minions and the various ranks of editors, lawyers and advertising-account hacks.
It's not an awful thing to read The Daily News.  I do, daily.  It still aims to care more about this city than the Times or the Post.
That's a way-low hurdle, though.  This much is clear: the Daily News is the poster child for everything wrong with newspaper journalism today.  A newspaper that refuses to dig under the rocks that conceal Bloomberg, Ratner and others' malfeasant acts can call itself a lot of things.
"Newspaper" isn't one of them.
Those are the new categories of OTBKB.  Every post will fit into one of these categories. This should make it easier for you to search for content on my blog and find something that interests you.
This won't change your daily or weekly OTBKB reading habits. It's just where these posts will be archived.
Civics and Urban Life: This category will include  posts about neighborhood news, politics, transportation, education, development, street life, slice of urban life, geography, urban planning and all that fun stuff. It's also where you'll find Greetings From Scott Turner.
Arts and Culture: This is where you'll find OTBKB Film by Pops Corn, OTBKB Music by Eliot Wagner, poetry by Verse Responder Leon Freilich and all posts about art, local museums and galleries, music, theater, local cultural venues and film. This will also be the location for photographers  Tom Martinez and Efrain Gonzalez.
Food & Drink: This is where you"ll find all things related to food and drink.
Shop Local: This is where you'll find all  things related to local shopping.
Smartmom: This category will be a catchall for all parenting posts and of course where you'll find my weekly Smartmom column.
No Words Daily Pix: This is where you'll find Hugh Crawford's fabulous photos.
Does this make sense? Am I leaving something out?
Greetings, Pub Quiz Year Enders…
Overwhelmed by Year In Reviews?  Best Of?  Worst Of? 
Even worse, the prognostications for the coming year?  And worst of
all, the coming year's predicted Year In Review for stuff that hasn't
happened yet — more Shecky Green than Nostradamus.
Even worse, we get a double-dose: Year in Review and Decade in Review.
This ain't no disco, and it ain't my call to make.  The best of the year, best of the decade, is whatever you say it is.
This little summation is just stuff that makes me smile or sticks in my craw — sometimes at the same time.
And what, exactly, is a craw?  It's the crop of a bird or an
animal, or an animal's stomach.  And, idiomatically, the place where
really annoying stuff goes and sticks.  And doesn't come out — not
with the wash, not with scholastic remediation, and not with the
healing qualities Time is supposed to be so good at.
2009…the last year of this terrible decade.  We should've known
it would be bad — any decade that lends itself to the spectacle known
as New Year's Eve Spectacles was bound to go off the rails.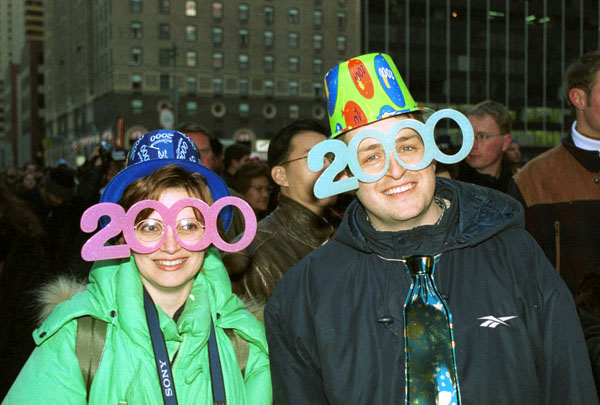 yes, yes…it's a new year AND you can see us!
And it did.  Spectacularly at the outset and grindingly for the rest of the way.  The '00s were mostly the dark days of the Bush era.  Really, really dark.  At the end, the disappointment (thus far) of the Obama administration's
hold-hands-circle.  Dude, you were elected with a huge mandate — end
wars and give everyone health coverage and encourage queer rights and
all the other stuff we talked about!
Also, people now say "dude" more than ever.
Hard to believe this is the same decade as 9/11 and the big tsunami and the end of Buffy The Vampire Slayer.
Since he's still in office, it's sadly not hard at all to believe Michael Bloomberg
is mayor.  It's cruel to wake from the nightmare of W and still be in
Bloomy's New York — like a sci-fi plot where the character opens her
eyes only to discover by the next ad break that she's still in a
terrifying dream.
Assuming he doesn't buy his way into a fourth term, we'll
discover that we can't even afford to leave the Bloomberg's frightful
nightmare — sky-high rents, box-stores, wrecked subway and school
systems, deference to the wealthy, trite initiatives that ignore the
city's real problems.
If Bloomberg's such a "good businessman," how come the city's in
such bad shape financially?  And no, you can't give his alleged
business acumen credit when times were good but, now that times are
bad, blame events somehow beyond the mayor's control.
There were bright spots — political movements and new politicians
that could bend the steel bar enough to make a difference, bands and
movies and t.v. shows we loved, medical advances (though, good luck
paying for them), and technology that has us at the crossroads — this
way, radical new possibilities to improve our quality of life; that
way, a planet so self-absorbedly addicted to Twitter and celebritydom that when we finally look up and see the giant asteroid about to destroy Earth, we won't have time to use all 140 characters to scream.
Of course, humans being humans, it'll be somewhere in the middle. 
It always is.  We somehow always recover from doing terrible things to
one-another.  The worst things possible — genocide, torture, t.v. shows about the Kardashian sibblings — and still we continue.
What we do to each other is one thing.  What we're doing to the
planet…that's another story.  There's a desperate push to name the
'00s.  Could be hard, because we can't even agree on the prosaic
numerical nickname — Zeroes? Aughts? Pre-Teens?.  Still, I nominate
this clunker: The We've Known We're Killing Our Planet And
Destroying Humanity One Hummer Meat-Cattle-Raising Acre Rampant Western
Consumer Thirst Slaked But Not Enough By Emerging Factory States At A
Time And We Can't Get Our Shit Together To Save The Only Home We've Got
Decade.  It's not as catchy as the Me Decade, but at least it's too long for a tweet — and that's a start.
Upon further review, how about the Toxic Decade.  "A lie
told often enough becomes the truth," so the insidious insist.  These
last ten years, lies didn't even have to be said that often before we
caved in and took them at face value.

Michael Bloomberg, China's quest to satisfy Western urges, the Kardashians, Bruce Ratner and Jay-Z, W & His Number 1, Enron – the forefront of the Toxic Decade.  An incomplete list.
We've fought our way through the Toxic Decade.  That says a lot.  We allowed it to become this toxic.  That says a lot more.
The obvious retort here is "Dude, every
decade's been toxic."  True — nuclear proliferation, world wars,
depressions greater than this one, bubonic plagues (that's a lot of
decades ago, but still…).  What makes this last one so toxic is that
by now, we should know better.  Know better than to wage stupid wars,
pollute the planet, build superblock projects and give wealthy
developers public money to destroy neighborhoods, allow fiscal
corruption to run rampant, piss off the world with hubris and
arrogance, and pull cover after cover over our head instead of letting
the warm sunshine of resistance heat us up.
Fact — fighting the power is more fun than DVDing another season of America's Next Top Model.
So onward to 2010.  My one moment of Nostradamual prognostication:
Things are gonna change…
* * * * * * * *
…starting with the best way to celebrate New Year's Eve this Thursday evening:
The Rocky Sullivan's Pub Quiz Quizzin' New Year's Eve Extravaganza!
Greetings, Pub Quiz Way More Than Two Turtle Doves…
No Rocky Sullivan's Pub Quiz this week.  It's Christmas Eve, and, well, it's Christmas Eve.  NORAD will once again be issuing updates on a strange airborne vehicle under the power of — yes, yes, reindeer.
Were NORAD really monitoring a BIFO – Barely Identified Flying Object – they'd shoot it down just after it had crossed the U.S.-Canada border between Saskatchewan and Plentywood, Montana.  St. Nick's sleigh has a lot going for it — tireless reindeer, one with a glowing beacon for a nose, a storage capacity that defies physics, and Santa's unmappable ability to bend the laws of time and space — but he doesn't have a transponder or a ship-to-ship radio system.

…Sarah Palin's not the only one who can see Russia from their front porch
That, or he'd wave and the Strategic Air Command pilots, reacting the way the New York cops did when Amadou Diallo went for his wallet, would open fire by the time Santa got halfway through "ho ho ho!" number two.
I might be divulging my ominous sense that the country, the world, our city, Brooklyn, are all careening toward a bad, bad end.  Or, the U.S. military shooting down Santa's sleigh might just be funny.
Although I've linked to NORAD, bear in mind that the U.S. military charming the yule-season pants off us is, in reality, a left-over relic from the golden age of the Cold War.
For a half-century, the U.S and Canada's air-defense mandate us undertaken this seasonal task.  According to the Norad Santa Tracker website,

The tradition began in 1955 after a Colorado Springs-based Sears Roebuck & Co. advertisement for children to call Santa misprinted the telephone number. Instead of reaching Santa, the phone number put kids through to the CONAD Commander-in-Chief's operations "hotline."
Oops.
The Director of Operations at the time, Colonel Harry Shoup, had his staff check the radar for indications of Santa making his way south from the North Pole. Children who called were given updates on his location, and a tradition was born.
In 1958, the governments of Canada and the United States created a bi-national air defense command for North America called the North American Aerospace Defense Command, also known as NORAD, which then took on the tradition of tracking Santa.
NORAD uses four high-tech systems to track Santa – radar, satellites, Santa Cams and fighter jets
.
Fighter jets?  Fighter jets?!
Why, yes.  Fighter jets.
Canadian NORAD fighter pilots flying the CF-18 intercept and welcome Santa to North America. In the United States, American NORAD fighter pilots in either the F-15 or the F-16 get the thrill of flying alongside Santa and his famous reindeer: Dasher, Dancer, Prancer, Vixen, Comet, Cupid, Donner, Blitzen and, of course, Rudolph.
Of course, Rudolph.
 
Welcome to North America, Santa!  Canadian CF-18, American F-16 herald the birth of the baby Jesus
So be sure to log off whatever true meaning Christmas has for you, and log on to NORAD's Santa Tracker.  Because, really, if the U.S. military can't bring you Christmas, who can?
Merry Christmas, all, and in the wider realm, Happy Holidays.
Scott M.X.,
Rocky's Quizmaster
* * * * * * * *
Here's something NORAD won't be tracking…
The Rocky Sullivan's Pub Quiz Quizzin' New Year's Eve Extravaganza!
Thursday December 31, 2009
THE ROCKY SULLIVAN'S QUIZZIN' NEW YEAR'S EVE
9pm
That's right – New Year's Eve falls on a Thursday.  And we're ready.  Free champagne, pointy hats, a post-midnight DJ to make your feet happy, and an evening of questions, photo- and music rounds about the year Two Oh-Oh Nine!  The last one of the decade.
It's the perfect New Year's Eve event for folks who wanna go out but don't wanna deal with all the New Year's Eve nonsense — expensive clubs, packed dance floors and the frightening tag-team of Dick Clark and Ryan Seacrest.
Central Asia Institute
P.O. Box 7209
Bozeman, MT 59771  
In memo line, please write: Julian Brennan
Susie DeFord because your book The Dogs of Brooklyn is a poetic narrative about your colorful life as a dogwalker accompanied by vibrant photos of Brooklyn and the dogs by Dennis Riley.
The Food Pantries of Park Slope because you've helped many people through a tough year. You are: The Helping Hands Food Pantry at St. Augustine's Roman Catholic Church. CHIPS on Fourth Avenue. The Church of the Gethsemane on 8th Avenue and more to come.
Greetings Pub Quiz Altar of Curmudgeonly Perspectives Acolytes…
Happy Holidays!
Good.  Now that that's out of the way, let's get to business.
It's Weasel Time.  Sorta like Giuliani Time, except less — oh, never mind, it's just like Giuliani Time.
Droves and droves of weasels.  Don't worry…there's plenty of time
this December to hang those stockings with care, light those menorah
candles with verve, celebrate The Seven Principles of Kwanzaa with joy and mark Al-Hijra with clean-slate determination.
Weasel Time, it is, then…
Kiki Weaselweghe
The new coach of Bruce Ratner's 2-19 New Jersey Nets took over for his hapless predecessor, Lawrence Frank,
when the team was 0-16 — one game shy of tying the NBA record for
most-consecutive losses to start a season.  A really dubious record
that melds perfectly in Ratner's malfeasant professional acumen.
Except Weaselweghe didn't take over immediately.  Claiming he wasn't ready — and that his Cyrano assistant coach Del Harris (who, unlike Weaselweghe, has NBA head-coaching experience) wasn't either — Weaselweghe let sad-sack assistant Tom Barrise
coach the Nets to their record-tying 17th loss and record-breaking 18th
loss.  It's Barrise's name, not Weaselweghe's, on the record now. 
Weaselweghe and Harris took over the following game.

Kiki Weaselweghe and Tom Barrise
Tiger Weasel
Well,
it's now up to eight women in Tiger's litter box of joy. "Tiger lilies"
is how the media is grouping them.  The final tipping point for Woods
– his endorsements — has tipped.  Pepsi-owned Gatorade is dropping its Tiger Focus energy drink, saying the move was pre-planned and has nothing to do with Tiger's marital problems.

Elin Nordegren discovers golf-clubs work better than foreheads
Weaselade
…for claiming the move to drop Tiger Focus was pre-planned and has nothing to do with Tiger's marital problems.

…talk about the need for an energy drink!
Weasel Dobbs
The former CNN host who made immigrants his personal punching-bag — scapegoating primarily Latinos for
most of the nation's ills — is trying to ingratiate himself to the
Latino community now that he's, perhaps, running for office.
In an interview with Telemundo, Dobbs flip-flopped on years of immigrant bashing, claiming he now supports a
plan to give status to millions of undocumented residents.  "Whatever you have thought of me in the past, I can tell you
right now that I am one of your greatest friends and I mean for us to
work together."
…just like Bruce Ratner really cares about low-income tenants and Mike Bloomberg cares about the city's working class communities.
Basta Dobbs, the organization that has fought Weasel Dobbs over his anti-immigrant hysteria, isn't buying it.

One of many Next Great White Hopes

The 37 Weasels in the New York State Senate
Thirty-eight
state senators in Albany voted against same-sex marriage last week. 
Thirty-seven of them uttered but a pithy, embarrassed "no" as they cast
their vote.  The 38th no-vote was vociferously announced by Ruben Diaz, Sr. 
A vitriolically homophobic minister, Diaz used the Bible as a
flak-jacket.  For the others, if you're gonna deny civil rights, at
least tell us why.  Does it ultimately matter?  No…but it does
demonstrate that buried in these 37 psyches is a sense that they know
they're wrong.

Diaz Sr.: Yes, the Bible says love they neighbor.  Thank God I don't want any homosexuals living next door to me…
Weasel Blatter
The
head of international soccer's governing body, Blatter not only gamed
the qualifying system to get undeserving big-shot teams like France and Portugal into next summer's World Cup.  He not only ignored blatant cheating by the French team in spite of FIFA's never-ending promotion of Fair Play
values.  He not only stayed silent as the French soccer federation
pithily dismissed international calls to replay the controversial
France-Ireland match.  Blatter, in remarks to journalists in the
days before last week's World Cup draw, made fun of the Irish for
suggesting remedies for the stain left by the infamous Thierry Henry handball.
Making Blatter look even more weaselly were the actions of Italy's Ascoli soccer team this past weekend.  Ascoli's opponent, Reggina,
tried to kick the ball out of bounds so that an injured player could
receive treatment.  Ascoli mistakenly intercepted the goal and scored a
goal.  Reggina players and fans were livid.  Ascoli, realizing their
mistake, stood aside and let Reggina score a goal to catch up.  Ascoli
lost the game 3-1, costing the club important points in the standings.

Blatter announces FIFA's new Fair Play Is For Simps campaign
WeaselESDC
Even though court cases remain, even though Bruce Ratner doesn't have the funding or the properties, even though the Atlantic Yards' flimsiness makes a house of cards look like Fort Knox,
even though there are no plans for affordable housing or real numbers
of jobs except for "hey, we'll get around to it, back off!," the
WeaselESDC is forging ahead with evictions of residents and property
owners in the Atlantic Yards footprint.  Indications are that eviction
letters will be posted on Christmas Eve.
Weasel
Time is an endless parade of proclivical miscreants.  While bottomless
cups of coffee and all-you-can-eat deals are generally grand, this is a
cornucopia we can do without.  If you have nominations for Weasel Time
candidates, send 'em in.
In the meantime, there's a Season of Joy to be had…
Here's today's screed from Scott Turner, the quizmaster at Rocky Sullivan's in Red Hook brought to you by Miss Wit, the t-shirt queen of Red Hook. Greetings Pub Quiz Holiday Bargain Hunters…
Doorbusters.
Doorbusters!
Doorbusters!!!!!
DOORBUSTERS!!!!!
DOORBUSTERS!!!!!
DOORBUSTERS!!!!!
DOORBUSTERS!!!!!
DOORBUSTERS!!!!!
It's the worst concept, construct, idiom, catchphrase, buzzword and social ideology ever.
Well, not worse than genocide.
But close.
That's the descriptive being deployed for all the Black Friday/Cyber Monday sales, deals and enticements this holiday shopping season.
Now, I like the season's trappings.  The trees, lights, excitement.  Until they start admitting that Jesus was,
at heart, a socialist, I won't spend much time on the guy's birthday. 
That, and his actual birthing being sometime in the spring.  That's the
shepherds watching over their flocks is really part of the story. 
(That's when the lambies are born.)  December 25th didn't even come
into play until 325 CE, in Rome – and that was only because the Romans needed a holiday to counter the winter solstice soirees all over the empire.
Digression concluded.  The joviality this time of year is fun.  But
goodness, is it concurrently depressing.  The amount of money spent on
gifts, for starters.  What's the absolutely unmeasurable percentage of
gifts bought because someone has to, not wants to?  The frenzy to shop,
score big deals, line up in the early morning gloom to be first inside
a big box store before the Thanksgiving meal is even digested.
Last year it was so bad Jdimytai Damour, a security guard at WalMart's Valley Stream, Long Island
location, was killed in the stampede for savings. Shoppers pushed their
way past the dying Damour, and store officials let them.  Sadly, Damour
was a footnote the moment he died — the bigger story being the
hand-wringing over sales figures in the debris of last year's fiscal
meltdown.

Jdimytai Damour, and doorbusting for real
And now we have "doorbusters."
Whatever one's view of the holiday season, this can't be the right call.
"Doorbusters"
conjurs chaos, fury, consumer madness and physical violence.  How
comforting the phrase must be for Jdimytai Damour's family and
friends.  I get corporations, box stores and the media embracing such a
counter-holidays formulation.  That's the nature of the myriad beasts.
But us?  It'd be nice to slow down and breathe.  There should be a sign: No Running On The Edge Of The Shopping Pool.
With doorbusting taking root this holiday season,  I feel like this this guy:
Bob Marley once sang "If you are the big, big tree/We are the small axe/Ready to cut you down." Real good David and Goliath stuff. 
I like being a small axe, but for the holidays, I like cozying up with
my sad little tree, calling some friends over, and giving it a boost.
Giving us all a boost.
…without a single door busted.
Here he is: Scott Turner, Thursday night quizmeister at Rocky Sullivan's in Red Hook, bringing you his latest and greatest thoughts and observations. This feature is brought to you by Miss Wit, Red Hook's t-shirt entrepreneur extraordinaire.
Greetings Pub Quiz Gaze Averters…
Did you see the Leonids meteor shower this morning?  Neither did I!
But
I have in the past, and it's beyond cool.  This year's was supposed to
be particularly fabulous.  But I forgot.  Plus, hard to see a meteor
shower here in New York City.  Then again, for most cramped New Yorkers, getting to the regular shower is a task.
Light pollution, astronomers call it.  I'm more likely to call it "not running into things at night."  Gothamites have to plan out a Leonid experience.  Can't just step outside the bar, look up and say "that sky's crazy!  Or maybe it's that 9%-alcohol beer from Quebec…"  Actually, that you can say.  And many of us do.
Regardless, it's a wacky thing, these Leonids.  The earth passes through particles left from a passing comet, Temple-Tuttle.  (Tuttle discovered the comet a few weeks after Temple, but the International Comet Monikerization Agency awarded joint custody.  Also, Tuttle-Temple is just on the other side of the Silly Line for scientists who, it is well known, hate joy and mirth.)
So, it's not so much that meteors fall on our heads.  Rather, we
put our heads down and charge, like a fullback, straight into the
meteors.  Every year.  Center-of-the-universe way that we think, it
seems like the meteors are showering down from the constellation Leo. 
Hence, Leonids.  By the way, I think instead of calling human progeny
"children," "kids," "offspring" or "insufferable life-altering
parent-culture-inculcating whiners," we should just call the little
ones "nids."
Here are two views of this week's Leonid shower:

what did people do before digital technology?!
Here's another view from Niagara Falls.  Apparently, the Leonids were joined last night by the Spermonids, a lesser known meteor shower from the passing Jolie-Suleman Comet.
The meteors that form terrifying End Of Days
fire in the skies are actually particulate matter — dust, really. 
Sometimes I get bummed about stuff, and I think about very cool things
to snap me out of it.  One of those things is that meteor showers look
like the Earth is under attack from flaming-rock-throwing outer-space aliens, but it's just dust on fire!
Other cool things that pull me out of deep-blue funks are: Esa Tikkanen, the t.v. show Firefly, Petula Clark, the great Curt Flood
and that black guitar of mine that's never out-of-reach.  You should
know this, in case you stumble across me in one of those moods. 
Consider this my Quizmaster's Medic-Alert e-male bracelet.

the black guitar?  It's identity is a closely guarded secret — unless you make it to the next RebelMart show.
Here's
another statistic so mind blowing it can't help but cheer us all up:
the average person's DNA strand, if stretched out, is long enough to
reach across the diameter of our solar system.
Fantastic!!
There you have it.  Dust particles from
space and DNA strands brightening our world tonight.  All without the
help of Esa Tikkanen, Firefly, Petula Clark and the great Curt Flood.
Or the black guitar.
Here is this week's Greetings from Scott Turner, our friend the pub quizzer Thursday nights at Rocky Sullivan's.This post is, as always, brought to you by Miss Wit of the t-shirt maven of Red Hook.
Greetings Pub Quiz Grab-baggers…
Which is a good deal
different than tea-bagging.  In fact, depending on which tea-bagging
you prefer, that in itself is a good deal different than the other
kinds of tea-bagging.
Back to grab-bagging.  That's what I'm doing here tonight. 
Listening to an on-line reggae station and thinking that this week
feels like everyone's rearranging their emotional living rooms.
First, this announcement.  I'll be leaving my quizmaster duties because Aerosmith is auditioning new lead singers.  Steven Tyler has left the band (apparently).  I believe I'm the front runner to replace Tyler as Aerosmith's new lead singer.
Do not wish me luck.  I won't need it.
Mia Tyler, Steve's daughter, gossiped on Twitter that, well…""They are in their 60s now," she wrote. "Let them do what they wanna
do! & can someone please tell (Joe Perry) that gossiping on Twitter
is uncalled (for)!"  They never do teach Irony in Rock Star Children's Finishing Home.
The Sammy Sosa What The Hell? controversy.
Sosa
and his people claim it's a skin-rejuvenation thing.  He does look
happy.  Perhaps even rejuvenated.  But Sosa always looks happy.  Except
that time testifying in front of Congress.  No one ever looks happy doing that.  Even if rejuvenating their skin.
Here in Brooklyn, Bruce Ratner decided to succumb to
both honesty and an unhealthy bout of arrogance.  Bristling under
otherwise friendly-fire questioning from Crain's New York Business, Ratner deflected a query about what the rest of the Atlantic Yards project, after the arena, might look like.  From Crain's:
Mr. Ratner refuses to discuss what the project will look like,
whether or not it will include an office building and even who will
design the first residential tower, which he's slated to break ground
on early next year.
Initially, the project called for four office
towers, but by early this year, only one was on the drawing boards.
Asked when it will go up, Mr. Ratner responds with a question: "Can you
tell me when we are going to need a new office tower?"
He has no
intention of sharing the designs for the complex. "Why should people
get to see plans?" he demands. "This isn't a public project. We will
follow the guidelines."

What, me worry?
Billions in potential public subsidies,
eminent domain condemnations and political goodwill from electeds who'd
never back this thing if it hadn't been sold as a "public benefit" for
six years  Ratner comes clean…by admitting how dirty it all is.  The
ultimate "sit down, shut up and trust me" operator.
On happier notes, Susan Boyle is singing on this week's So You Think You Can Dance With The Stars Who Aren't Idols Or Top Chef Models.
Hurricane Ida is barely a tropical storm as it hits the Gulf Coast.  But it was enough for oil companies to shutter their off-shore rigs and raise gas prices.

there are storms and then there are storms.
The House passed
a health reform bill.  Aside from not allowing insurance companies to
deny coverage for pre-existing conditions, not sure who, what or how it
reforms.
The new video game, Call of Duty: Modern Warfare 2, lets you role-play as armed insurgents, a.k.a. terrorists, and attack civilians.

Modern Warfare 2 — it sure does look modern and filled with 2-ness
Finally — and what self-respecting Quizmaster wouldn't save this for the end? — this item from the BBC.
Tissue created in a laboratory has been used to completely replace the erectile tissue of the penis in animals.
The advance raises hopes of being able to restore full function to human penises that have been damaged by injury or disease.
The work was carried out on rabbits.
Greetings Pub Quiz Balloon Boy Hoaxters…
Holy crow!
It's not that the Heene family failed so miserably in the parents' shot at fame.  Truth be told, they won that battle.  Maybe it's Andy Warhol's
consummate "fifteen minutes of fame."  Or maybe it's just that our
little club called "society" can never, ever get enough of this stuff.
Look at me!  I'm writing about it.
Look at you!  You're reading my writing about it.
Face it — seeing this thing flying through the northern Colorado sky last week was just plain weird.  And kinda awesome, to boot.

Bruce Ratner solves everything — an arena designed by the firm of Gehry, Ellerbe Beckett & SHoP floating over Brooklyn, making eminent domain unneces– what?  This isn't the new arena?  Durn it!
I saw it on live t.v. and thought "good grief, the aliens have arrived, and they're driving an intergalactic Pinto."  Then, the breathless newspeople said there was a young boy aboard this thing, and it got ookie and creepy.
Finally, after two hours of helicopter coverage and interviews with
the Heenes' neighbor, the balloon landed, and wasn't that a sight — a
uniformed officer (whose uniform, sadly, was a polo shirt — I'll be
sure to respect that when the grid goes down) lunging for the
guide wires we were told had given way and put the poor boy in danger. 
The ground beneath them looked like the American farmland melded with a Japanese garden.

a new Olympic demonstration sport, slated for the London Games of 2012
Then, the huh?-ness of rescuers not feverishly ripping the hatch off the balloon to save the boy.  Just standing around and by-golly not doing much of anything.
"THE
BOY'S NOT ON BOARD!"  As though a contraption like this could have a
board to be on.  Because newscasters will tell you — probably at the
next panel discussion at the Museum of Television and Radio — that they just had to bring it up ("it was germane," Anderson Cooper will probably say).  Bring what up?
"HAS THE BOY FALL TO HIS DEATH SOMEWHERE ABOVE NORTHERN
COLORADO?!!"  This followed theories that the balloon COULD COLLIDE
WITH JETS OVER DENVER INTERNATIONAL AIRPORT or that the balloon was HEADED STRAIGHT FOR DOWNTOWN DENVER!
Except for the part where it wasn't.  "THERE ARE BUILDINGS IN
DENVER THAT ARE VERY TALL!  WHAT WOULD HAPPEN IF THIS AIRCRAFT STRUCK
ONE OF THOSE BUILDINGS IN THE MIDDLE OF A WORKDAY?!!"
You mean, this aircraft?

and to think, the feds forgot to raise the Alert Level to…uh, what, silver?!
I dunno…it'd probably make us all forget 9/11 ever happened.
The
rest of the story you know.  Boy not aboard.  Boy not fallen to his
death.  Boy "hiding in the attic."  Boy claiming to be scared of
letting daddy's balloon get away.  Boy spilling beans to Wolf Blitzer
that it was "for the show."  Father acting indignant at suggestions
that this could be a hoax.  Mother alternating 'tween teary and wacky. 
Media irretrievably stuck to the story like an accident at the Elmer's Glue factory.
Now, it's Hoaxville for sure, and boy, are do the authorities have the Heenes in their sights.
I
don't much care that it was a hoax.  Sure, the parents, and the father
in particular, are strung-out hi-test Grade A fame junkies.  They also
have the disturbing habit of plopping their kids in the backseat when
they go driving straight at tornadoes.  If I were Falcon Heene,
the boy with the perfect-for-television name, I'd be counting the days
'til I was old enough to kick Dad square in the weather balloons.

Falcon Heene: "Boy, do I know something you wanna know…"
Hoax or not, American t.v. media sure does love jumping up and
down, clapping its hands in over-excited glee, and unleashing an oddly
blended concoction of well-worn and heavily rehearsed clichés,
stuttering lack of comprehension, and queries for people in the field
who haven't any clue what's transpiring than the well-coiffed behind
the studio desks.
One network brought on an "expert" — someone who pilots hot-air balloons.  Since the Balloon Boy balloon was a pilotless contraption filled with helium, the expert was reduced to answering most questions with well, I fly hot-air balloons, and this isn't one of those, so I can't say.  But if I had to guess…
After a while, there was no story left in the story. That didn't
stop the news networks from bleeding what they could out of Balloon Boy.
There have been other hoaxes.  Clifford Irving's Howard Hughes autobiography.  The Piltdown Man.  Affordable housing and jobs at the Atlantic Yards project.  But not the Loch Ness Monster.  Nessie is real, man!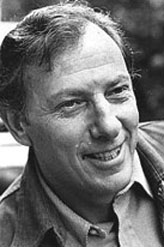 Which of these things is real?  Hint — it's not the one in the color picture.
As a rule, we like hoaxes.  The best part is that they often make us believe harder.  We're all Fox Mulder
– we all want to believe.  Because we're ready to believe a hoax, even
root for it, it means we're more than ready for when it's the real
thing.
There's no surprise in any of this.  There's certainly no surprise
in me getting all huffy about it, either.  It'd just be nice, just
once, for the sky to really, truly be falling when folks on live
breaking-news t.v. tell us it is.
Next thing you know, they'll be going on and on that some basketball arena is getting built in the middle of Brooklyn.
Yeah, right…
* * * * * * * *
Thanks to everyone who turned out for the big Spunk Lads gig at Freddy's this past Friday.  It was, as per usual and par excellence, a real 'loo wrecker.  Bigger thanks to everyone who supported Develop Don't Destroy Brooklyn's annual Walkathon this past Saturday.  Your donations and emotional support are appreciated beyond words.
Thank you.
Here's this weeks greetings from Scott, the pub quizzer at Rocky Sullivan's in Red Hook. He also performs as RebelMart at places like Freddy's Backroom. This post is brought to you by Miss Wit, the t-shirt lady.
Greetings Pub Quiz Robocall Recipients…
Unless, of course, it's a real live person.  Which sometimes, you hope it is.
The National Rifle Association has been calling our house.  Thanks to Caller ID, I've seen their number come up time and again.  Probably seven or eight times.  It's a northern Virginia area code.
They're calling because they hate Mayor Bloomberg for his anti-gun stance.  Don't know if they realize they're asking voters to side with Bill Thompson or the Rev. Billy Talen.   Don't know if they care.  The NRA's pretty myopic.  Must come from generations of squinting through rifle sights.

the NRA has many allies…
But they did perform the insanely impossible — made me side with Michael Bloomberg for once.
Instead
of telling them "I despise Michael Bloomberg.  I want you to understand
my full meaning when I tell you I'd going with him over you," this is
what the woman from the NRA was told: "I want you to know that my
father committed suicide with a handgun, and I don't appreciate you
calling here."
Desperate times require desperate measures.  Nothing of the sort ever happened to my father.  See Times, Desperate and Measures, Desperate.
Flustered but sticking to script, the NRA caller said "oh, well, we're very sorry, and, uh, we'll update our records."
Click.
Honestly, I'd have respected the NRA caller if she'd really
stuck to script and said "guns didn't kill your father — your father
killed your father."  As I've learned, respect and utter contempt
aren't mutually exclusive.  In fact, they can be touchy-feely
hand-holders.
But no — the NRA caller just punked out and disrespected the memory of Charlton Heston,
whose hands couldn't be colder and deader at the present juncture but
who would be aghast at the scripted niceties being doled about by
today's NRA.  Heston wouldn't take this attack on the NRA lying down.
…well, actually now he would.

another
frustrated bitter gun owner realizing he'd have to vote for a black
liberal or an environmental anti-consumerist faux preacher with a big
church and a bigger hairdo.  Well, if that grip weren't so darned
tight…
And now, here in New York, we have the election-season
oddity of a wealthy immoral lobbying group trying to buy the election
from a wealthy immoral mayor who's trying to buy the election.
If I were feeling benevolent to the rest of the world, I'd chortle "only in America!"  But I'm not, and it's not.
* * * * * * * *
This greeting is late because I screwed up and didn't put it up yesterday. But hope you'll still stop in at Rocky Sullivan's in Red Hook for the pub quiz tonight. As always Miss Wit, t-shirt queen is sponsoring this post. Greetings, Pub Quiz Walk Five Hundred Milers…
Okay, any mention of a walkathon is gonna elicit a Proclaimers reference.  Or Nancy Sinatra.  Some things are automatic, like crying at the end of Old Yeller or that gag reflex whenever another Mike for Mayor ad comes on the t.v.
It won't be 500 miles, but two-and-a-quarter miles.  It's the fifth annual Develop Don't Destroy Brooklyn Walkathon, colloquially named Walk Don't Destroy 5.
I'm walking in it this year.  You know the drill — Ratner, lousy development project, sixteen skyscrapers, a basketball arena, a Russian oligarch
team owner, billions of taxpayer dollars wasted, no appreciable numbers
of affordable housing or newly-created jobs, overwhelming traffic,
exploitation of Brooklyn Dodger mythology, environmental and
health concerns, blighted wasteland created by Ratner and not time,
lack of democratic process, eminent domain abuse.
Wow..that's the shortest I've ever summed it up.
Stopping
Ratner's boondoggle and replacing it with a project that makes sense
for the surrounding communities.  This is a crucial time — the project
will either proceed after New Year's 2010 or it'll be a goner.
Whether you've followed this from afar or heard me talk about it up close, you know what's at stake.  DDDB's legal bill are hefty.  Along with dozens of other community groups, DDDB has been fighting the Atlantic Yards for six years.  Six years. 
The Walkathon is what DDDB does to keep going.  Walkathons…bake
sales…benefit concerts…the passing of many hats…small checks from
concerned citizens.  DDDB has never had the hundreds of millions of
private and government money available to Forest City Ratner for their endless p.r. assault.   The money raised at this year's Walkathon goes to DDDB's legal fight.
These are tough times.  Too many people and groups have their hands
out.  This is mine, on behalf of DDDB.  If you can help out, either by
sponsoring my walk or heading to DDDB's website and signing up to walk yourself, that would be grand.  You can get more info on the issues there as well.
That's the spiel.  I don't make it lightly.
Also, there's this:  a week from Friday, on October 16th, the legendary 1970s London punk rockers
The Spunk Lads will be playing Freddy's Bar & Backroom.  They're
all living in Brooklyn now, and support DDDB's fight against the
Atlantic Yards.  According to the Lads' lead singer Nick Knickers, "wot if they'd
tried this in Camden?  I'd bloody well fall over effin' basketball fans
and condo buggers and end up with me 'ead in bandages.  Bloody
'orrible, that!"
Sez it all.
The Spunk Lads will be headlining DDDB's Pre-Walkathon Party.  Also on the
bill are the John Sharples Band, comedian Pat O'Shea, Judy Gorman,
Steve Espinola and Neil deMause.  Starts at 8 in the evening.
You never know when it'll be the last chance to see the world's most
exciting band, still at it over thirty years after they single-handedly
– well, eight hands between them — birthed the London punk scene. 
Little is remembered of their early days, but much is enjoyed when they
play shows today — rare as that is.  'Loos are wrecked as well.  Call in the American Standard people…it'll be a busy night in Brooklyn.
Don't miss it.  You've been warned.


Back to our regularly-scheduled Quizmail screed next week.
The Quizman Cometh and this week's greeting is all about football. This Thursday he does the pub quz at at Rocky Sullivan's. And don't miss Scott Turner's solo show at Freddy's on Friday at 9 p.m. Miss Wit, as always, is the sponsor of this post.
Greetings Pub Quiz Tough GalGuys…
Macho aggressiveness rarely
serves a good purpose.  Bad enough when it's on the playground, in a
barroom or the bedroom.  When it's culturally endemic, it's even worse.
But when it's the height of hypocrisy, that's really ludicrous.  As in, what's the point.
Across
this country of ours, there's no more pointlessly macho realm than
sports.  Across the sports landscape, there's no more pointlessly macho
realm than American football.  And apparently, across the manifest
destiny of the nation's collective gridiron, there's no more
pointlessly macho realm than the first couple of weeks of the NFL season?
¿Por que?
It seems that the behemoths of the NFL –
men who often tip the scales at 325, 350, 375 pounds, giant specimens
of testosterone intentionally jiggered to run wild, the
standard-bearers of all that is ferocious, mighty, colossal and
God-bestowed in the mightiest nation on the planet — have a weakness
that makes Achilles' heel seem a tiny scratch by comparison.
Yes, these men who growl, scream, punch teammates' shoulders and
decimate opponents' various bones, muscles and sinewy parts, who taunt
and trash-talk and spit on sportsmanship lest the slightest fissure of
humanity costs them the game, and who insultingly misappropriate war
imagery for their weekly athletic endeavors…
…cannot stand sunlight.
More to the point, many NFL home
teams have started the season wearing white uniforms.  Traditionally,
the home team wears a dark color at home — the Giants, royal blue
jerseys; the Jets, dark green.  And so on.
But apparently all the conditioning, all the weekend-warrior chants, all the macho hegemony of the NFL isn't enough.
Tough Texas's Texans?  White as the driven snow.

The man-eating Bengals, including macho trash-talker supreme Chad Ochocinco? White like Liberace.  Apparently, the extra couple of sunlight degrees is frightening, but not Great-White-in-Rhode-Island open flames.

Panthers so black they can sneak up on you with all of nature's stealth and end your life in a heartbeat?  Pale shades in Florida.

The Ravens?  The Ravens, of Poe's dark mysticism and linebacker Ray Lewis' murder charges?  Even the Ravens
wore white tops.  Apparently, though, black isn't the death-knell it's
made out to be — the Ravens wore black helmets, pants, socks,  shoes
and gloves.  Macho sure is selective when it wants to be.

And in week two, seven days further from summer's sunny death rays, even the New York Jets wore white because the life-giving ball of gas out beyond Mercury was just too scary.

With domed stadiums, Field Turf and
state-of-the-art drainage systems, NFL players rarely end up with dirty
uniforms these days.  The NFL won't even play its championship game,
the Super Bowl, in a cold-weather city.  The league used to bill key games as the Irresistible Force Versus The Immovable Object.  Now it's The Irresista– wait, Coach, it's too hot, can we wear white?
Hey, look.  I don't really care.  If NFL players wanna pound their
chests and scream every time the receiver they're guarding drops the
ball, be my guest.  If they wanna equate running a football with being
stationed for a year in mountains of Afghanistan, go crazy.
But I don't wanna hear they're members of some über-ferocious fraternity, the toughest of the tough, John Wayne cut with Sun Tzu.  Not if they insist on wearing white jerseys on a sunny September afternoon.
Some have argued "what's wrong with gaining an advantage."  Nothing. 
But most of football's advantage-gaining techniques — good scouting,
conditioning regimens, play calling, fast-thinking — aren't based on
tough-guy falsities. 
In other words, if football players weren't so obsessed with macho posturing, this little advantage wouldn't matter a whit
I'm not advocating for some pure versions of machismo.  For starters,
we know what happens when "pure" and "human development" meld.  All I'm
saying is that it's another indicator that men playing sports –
because of their own vanity and  fans' demands that they act a certain
way for our entertainment — are fatuous, flatulent and somewhat full
of it.
Not just football, of course.  Hockey fights…that's another
measure of wild-eyed male fury coddled by unwritten rules preventing
anything that might actually expose the participants to things
wild-eyed or furious.
You'd think that if these angry men on silver blades were that pissed-off
at their co-combatants, they'd kick each other in the nether regions,
shove heads through rink glass, use those blades in ghastly ways.
But they don't…there are parameters, something along the lines of
Gentleman's Rules, that limit the violence of a hockey fight.

"hey, don't go too rough, okay?"  "yeah, sure…"
"Real
men" who call themselves "real men" never are.  The insecurities that
urge them to define themselves as "real" sink them from the get go.
American sports, particularly football, are filled to the brim with
"real men" — on the field, in the stands, parked on sofas across this
great land of ours. 
Here's the skinny:  the Real Man can be found somewhere out there in the mysterious ether of the Legendary Unknowns — Bigfoot, the Loch Ness Monster and a contrite, compassionate Michael Bloomberg.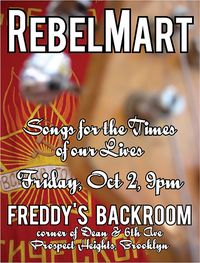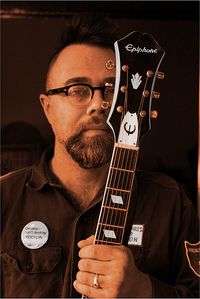 Scott Turner, whose weekly Greetings From Scott Turner missives are a favorite on OTBKB, is playing a solo show, under the banner of RebelMart, at Freddy's (corner of Dean Street and 6th Avenue) this Friday at 9 p.m.
The music is one-person/one-guitar punk folk reggae
Irish songs about the surety of love and the lack-of-surety about
politics…or maybe it's the other way around.
No RebelMart websites to direct people to.  This one's like the old
days — you get a worthwhile tip that, head down to the club to check
it out, and make the call there.
Still, ACORN's machinations are another unseemly mark in Ratner's minus column.
Only in our present-day Bloombergian metropolis could a guy like Ratner stay shiny for this long.
Hang on — it's gonna be a very bumpy ride this autumn here in Brooklyn.
Here he is again, Scott Turner, graphic designer and pub quizman at Rocky Sullivan's. with his opinion about just about a lot of things, the death of Jim Carroll, today's election and what he thinks about SHoP's design for Ratner's Atlantic Yards project. Scott's weekly post is brought to you by Miss Wit, the t-shirt queen of Red Hook
Greetings Pub Quiz All Rebels Rockers…
A lot to plow through here.  We'll do it with a laser-like surgical precision.
Okay…we won't.  That's never gonna happen here.
Let's start with an end — Jim Carroll, RIP.  The author of the seminal junkie LES tome The Basketball Diaries
was where it was at in the late '70s/early '80s.  Dopey bloggers and
obit desk scribes will try to contort a lead paragraph out of Carroll's
punk-rock hit "People Who Died."  Good luck with that.  Carroll
avoided twisty contortions during a life full of them.  He was
straight-forward, straight-ahead, and crafted a harrowing tale that
sounded like it was your best friend from long ago calling and saying
"hey, I've gotta tell you about all this stuff I've been through." 
Like Michael Patrick MacDonald's All Souls and Easter Rising, The Basketball Diaries
cut through the romantic crap of young lives running off the rails and
told the truth.  Truth being a currency always in short supply…then,
now, always.

Jim Carroll — one of the few poet/punkrawkers that didn't blow
* * * * * * * *
Today, Tuesday the 15th, is Primary Day.  If you're a Dem in NYC, here're our suggestions:
Mayor: Tony Avella
Public Advocate: Norman Siegel
Comptroller: nobody
33rd District City Council, Brooklyn: Ken Diamondstone or Ken Baer
35th District City Council, Brooklyn: Letitia James
36th District City Council, Brooklyn: Mark Winston Griffith
39th District City Council, Brooklyn: Josh Skaller
There're
races all over the city.  These are the ones I know.  Get thee to a
polling place, Dems among you!  And remember, New York City has voting
machines that tabulated the Most Valuable Warrior race in the early days of Valhalla – the Norse afterworld, not the Westchester bedroom
community.  You know what?  They're clunky, metallic and really, really
yesteryear — but they mostly work fine, and they're not made by
Diebold.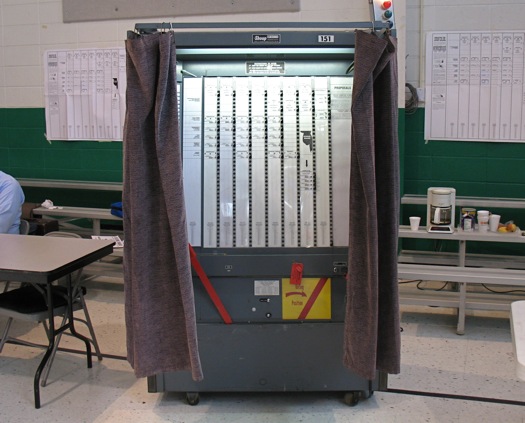 These machines remember those halcyon days when "chad" meant an African country.
When
I was a kid, it was fun going in with my mom, pulling the huge lever
once to close the curtain, and again to register the vote.  The big
stop/go lights atop the booth letting everyone know if the booth was
occupied or empty — though the open or closed curtain did the same
trick.  The little tabs that register votes and the enamel-painted Xs
that appear make each vote feel weighty, substantive and, goldurnit,
righteous.  And this coming from a fella who, now a grumpy ol'
curmudgeon, sees but limited possibilities in the current electoral
system in this city (Mayor Richie Rich buying the election) and the country (a two-party is closer to a one-party state than it is to true democracy).
Still, these big ol' clunkers scratching the gym floors in schools
across the city are cool.  If you're a Dem, take one for a test-drive
today.
* * * * * * * *
When you're back home, feeling
fine about participating in our city's democratic process, acquire by
your normal modern-day music-acquisition procedures the new Michael Franti & Spearhead album All Rebel Rockers.
Holy crow, is this thing good.  Franti joins Green Day's Billy Joe Armstrong
in getting a very simple fact — new president, okay, but all the old
battles still need to be waged.  In fact, the battles are getting
tougher with ginned-up tea-bag Becktallions chafing under the loss of
the entitlements they've enjoyed — or been told they were enjoying by
the people who really were — these last three centuries.
All that's fine, but discussing it on a record album is wearying if
you can't dance to it one minute, make-out to it the next.  Franti and
Spearhead have that all covered.  Yes, the hit single "Say Hey, I Love
You" is either (check one) joyous or annoying, depending on your frame
of mind.  But the best, catchiest, infectious hit singles all are.  So
there's that.  Too bad this hot sunshine summer hit was released in
time to gain steam in the autumn leaves.  That's why record companies
are going the way of the dinosaur.
Anyway, treat yourself to a post-election treat — All Rebel Rockers.  It'll be playing in the background at the Rocky Sullivan's Pub Quiz this Thursday evening.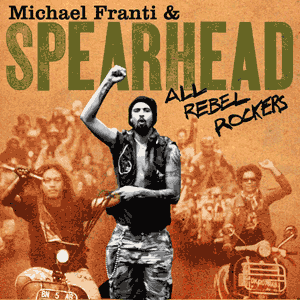 Pump ya fist say yeah get down I love you roots rock all purpose all slogan all soul all day and all night…


* * * * * * * *
Okay.
If someone kept hitting you in the face, you wouldn't just stand there and take it. Right?
Right?!
Okay. Then why is Brooklyn taking it on the chin time and again from Bruce Ratner?
The
latest palooka jabs come via the Atlantic Yards arena's new designs.
Ratner's newest "make me look credible" dupes are the boutique
architecture firm (translation: designing for buildings you and I will
never see the inside of) SHoP. The spelling alone tells you they're way
more edgy and smart than you, dude.
Here's what they came up with:
…complete
with the annoying, self-absorbed architectspeak that spilled out
alongside the drawings. We'll spare you the myriad pretentiousness. A
little dab'll do you with this stuff:
The
building consists of three separate but woven bands. The first engages
the ground where the weathered steel exterior rises and lowers to
create a sense of visual transparency, transitioning into a grand civic
gesture the cantilevers out into a spectacular canopy at the corner of
Atlantic and Flatbush Avenues.
What, nothing about SHoP's designs curing AIDS and getting pigs'a'flyin'? How genuine and low-key.
It gets worse. SHoP's Gregg Pasquarelli talks about his tasteless partnership with Bruce Ratner in a Q&A with the New York Observer.

The
folded arms intersect with the surrounding community in a laticework of
form, function and grand civic integrationary protoformism
Pasquarelli:
"I like Bruce. He's very intense. He's very smart, and he's dealing
with a lot of things at one time, but I know his heart is really in
making a fabulous design."

His heart is in beating back
community opposition, steamrolling residents, gag orders on people he
does business with, filching $726 million in public money for the
Atlantic Yards project, abusing eminent domain, exploiting peoples'
fears about affordable housing and jobs, and distorting Brooklyn's past
and future as a way to do business.
Fabulous designs? Only as a
residual effect…the moldy, collapsed cherry sliding off the top of a
melted sundae no one wants anymore.  Simply fabulous.
Pasquarelli,
on the basic task given SHoP by Ratner: "So where the steel was set—we
didn't want to start redesigning all the steel, so take the steel where
it is, and just make some really precise small changes and see what you
can do to push the building into the next realm of architecture."
In
other words, this is the same building as the universally-panned
"airplane hangar" offered by Ellerbe Becket a few months ago. Some in
the media (Curbed.com) are taking this as a breathtakingly wonderful new design. It's not. It is, as DDDB's Daniel Goldstein put it, "lipstick on a corrupt pig, window-dressing on a boondoggle."
Pasquarelli, on signing on to a controversial project: "We gave serious consideration as to whether we wanted to do it."
Yeah,
not so much. If you had, you would've said "no." SHoP is a hot firm in
architectural circles. Whatever the cost of the chaos and hits to
SHoP's reputation (see Gehry,
Frank, Atlantic Yards, face, egg-on), Ratner was able to pay it. Which,
by the way, proves again that Ratner can throw money around when he
wants, then claim poverty when he needs.
SHoP has become part of the problem, checking their community ethics at the bank-vault door.
Pasquarelli,
continuing his rationale for taking the job: "And I think the thing
that convinced us was, after speaking with Bruce, we were convinced he
really wanted to make a great building."
Gawd, you guys
are simps. Or do you just like that cozy feeling of stumbling through
life with blinders on. Ratner is using SHoP the same way he used Frank
Gehry — to gain some credible traction for the Atlantic Yards project.
Ratner's track record is clear and predictable — horrible, crass junk
architecture when there's no opposition, and promises of great civic
landmarkable beauty when hackles are raised. Ratner's been building
big edifices for decades, devoid of humanity and beauty. Only when the
wagons need circling, and mallchitecture won't do, does he pluck a
Gehry, SHoP or Renzo Piano off the shelf, the latter for Ratner's weak collaboration with The New York TImes
that's more notable for the number of people who've climbed the outside
of it than it's contributions to the New York City skyline.
For all of SHoP's tender
musings on community, form and the integration of the two, they've
hitched their trendy little wagon to a corporation, Forest City Ratner,
that if you believe SHoP's p.r., is the polar opposite of everything
they stand for. Publicly, at least.
They say
lawyers make the best liars because it's part of the job. In New York,
the same can be said for architects. At least those working for Bruce
Ratner.

SHoP
reimagines Brooklyn — no traffic, street-side parking on Flatbush, an
apparently thirty-foot tall arena, and in the words of Field of Scheme's Neil deMause, the new miracle of "vaportecture" in the background
Pasquarelli,
completing his self-conscious justification for taking the job: "And
even knowing that the project was going to have its critics no matter
what we designed, we felt like it's our role as New Yorkers to try to
make it as good as we could."

No, Gregg, your role as New Yorkers is to think of New York, not yourselves, your employer and his shareholders.
New York is hurting right now. The economy blows. Bloomberg, the master
capitalist, has failed at maneuvering the city through the Free Market
Rapids — instead, plowing his energy and the city's finances into
stadiums for the Mets, Yankees and Nets instead of the schools,
low-income housing and infrastructure.  Never mind failed undertakings like the city's Olympic bid and the Jets' West Side Stadium.
You're aiding and
abetting a project that will harm, not hurt, New York City. You like to
use the word "protoform," the architect's edgy way of saying "the
original design." Ratner's Atlantic Yards is a 21st-century protoform
for abusing the people of this city.
You should think about revisiting what your "role as New Yorkers" is.
Pasquarelli,
on the superblock nature of the Atlantic Yards project: "Over a site
that has that much transportation infrastructure, I think it's the only
ethical, rational, sustainable thing to do to put density, and
sometimes density requires some superblocks."

The only
"ethical" thing to do is build an urban model that has been dismissed
as an outmoded 1960s model of warehousing people in often dehumanizing
conditions? I bet ol' Gregg and his SHoP cohorts dont' live in
particularly "dense" housing tracts.
"That much transportation
infrastructure" shows how little time SHoP's spent in that part of
Brooklyn. The Atlantic/Pacific station is already at peak
capacity, long past a massive rehab project without any plans to accommodate Ratner's sixteen-skyscraper superblock.
And those are the lowlights of the New York Observer interview.
Pasquarelli also went on to criticize "zoning spread" for limiting his
creativity. For a guy this modern, young and edgy, he sure sounds like
Ratner — old, cantankerous, selfish — a steamroller who won't listen
to anyone not squarely in his corner.
Come to think of it, with a world view like that, SHoP and Ratner are made for each other.
* * * * * * * *
Many have made "separated at birth" comparisons to SHoP's new Atlantic Yards arena designs.
Us too:
a Cylon from Battlestar Galactica
hip-hop baseball cap style
bike helmet architecture

a Cylon raider from the original Battlestar Galactica show

a baleen whale
…and finally, a correction to SHoPs idealistic, mindless traffic'll-just-zoom-on-by" rendering by Michael D.D. White:
Here are Scott Turner's endorsements for Mayor, City Council and Public Advocate. These are strictly Scott Turner's  views and not the views of OTBKB. Keep that in mind, folks. I haven't decided whether I am endorsing. though I probably will. Good to hear Turner's thoughts, of course.
Greetings, Pub Quiz Voter's Guide Perusers…
Because New York is so unlike anywhere else — doing all it can to ignore the vast majority of New York that's exactly like everywhere else.  The big election day is a week from today, September 15th.  The Primaries.  With republicans numbering in the very tiny numbers, it's the Dems' primaries that are often the final say.
With that in mind, we present the Rocky Sullivan's Pub Quiz 2009 Voter's Guide.
It's different from most Voter's Guides:
It's the opposite of "comprehensive."
There's little spelling out of our reasons for endorsing a certain candidate — though, our myopic one-track-mind view of Brooklyn (rhymes with Fat Tantric Bards) would have something very large to do with it.
Sometimes more than one candidate get the nod, as in "one of these would rock."
Only races we have the vaguest idea about are included — i.e., it's a short list
This is only about the Dems.  There are fabulous Green Party
candidates gearing up for the general election in the fall.  Keep an
eye on them, since, really, a two-party-only system isn't that much
more democratic than a one-party system.
Brooklyn's 33rd City Council District: Ken Diamondstone, Ken Baer, or anyone else named Ken.  Diamondstone and Baer are straightshooters, excellent AY stance, and environmentally sound

Ken Diamondstone, Ken Baer
Brooklyn's 35th City Council District: Letitia James. 
The bravest politician in NYC these past five years, speaking the truth
to power.  Her chief opponent is bankrolled by Forest City Ratner.

Letitia James
Brooklyn's 39th City Council District: Josh Skaller.  Hands down.  When you say "why can't we ever get somebody good
into office?", it's Josh that you're wishing for.  Smart, brash,
compassionate and uncompromisingly principled, Josh is it.  Also, an
elected official whose name sounds like a scrubbing pad is nothing to
sneeze at.

Josh Skaller
Public Advocate: Norman Siegel.  Also hands down. 
Siegel is a fighter, and won't let the office atrophy like Betsy
Gotbaum, the current PA.  Bill de Blasio is a leaning tower of
Bloombergian accommodation and Mark Green bundles the worst aspects of
"liberalism." Eric Gioia ripped Con Ed a new one for the Queens
blackout a few years ago.

Norman Siegel
Comptroller: who knows?  Here's the one not to
vote for: David Yassky.  Brooklyn has gotten soaked from Yassky's
Schumeresque fence-sitting.  All of the candidates in this race are
part and parcel careerists, blandishments, exaggerators,
moustache-wearers, maybe-child-sweatshop workers and
money-from-real-estate-developers takers.
Mayor:  Tony Avella.  Tony Avella.  Tony Avella.  Tony Avella.  Tony Avella. 
How many times can we say it?  Avella's the one.  You hear all the
candidates say "I'll stand up to special interests."  Avella has, with
no regard for his political career.  Avella surfs on The Right Thing To
Do wave, constantly coming to Brooklyn from Queens to support Develop Don't Destroy Brooklyn's
fight against the Atlantic Yards projects.  There a politicians blocks
away who won't do that.  Forget about "electability."  Choose the one
you believe in.  If you love New York City and wanna stop it's
out-of-control careen down the Bloomberg Road to Ruin, vote Avella.

Tony Avella
Of course, in the general election, a
three-way tilt between Avella, the Rev. Billy Talen and Bloomberg would
be a death-cage match for the ages.  In that race, we'll go with the
Two out of Three Ain't Bad option, with the Moneyed Mayor no longer
mayor
In celebration of our 5th anniversary OTBKB is having a makeover. The full spa treatment:
A new look
A new logo
Improved functionality
Great new advertising capabilities
New writers
New content

And lots of the same old great stuff like No Words Daily Pix, Postcard from the Slope, Smartmom, Breakfast-of-Candidates, OTBKB Music by Eliot Wagner, Tom Martinez: Witness, Leon Freilich, Verse Responder, The Feldman Forecast, Greetings From Scott Turner and coming soon OTBKB Movies.
So this week will be catch as catch can while I work with my programmer and designer on all the changes. Hopefully the new site will be up and running soon.
In the meantime, if you're interested in advertising on the new OTBKB shoot me an email…
If you're a journalism student or just a smart person/writer who is interested in interning at OTBKB let me know about that, too.  Learn how to edit and run a sucessful blog from a pro: (louise_crawford(at)yahoo.com
I am also looking for a cartoonist.
Here's this week's greetings from pub quizmeister at Rocky Sullivans. He is also a graphic designer with a company called Superba Graphics.  He never told me that I just figured it out. So we might as well give credit where credit is due. This missive is brought to you, as always, by Miss Wit, the t-shirt queen of Red Hook. Check out her designs they're really FUN.
Greetings Pub Quiz Head Shakers…
Whoa!  If we'd had a devastatingly hot summer here in Brooklyn,
this past week's quivery convergence of weirdness would make sense.  I
guess it does, since none of this stuff happened in Brooklyn.
A reality t.v. show dude, one Ryan Jenkins, murders his ex-wife, one Jasmine Fiore. 
Cuts off her fingers and pulls out Fiore's teeth to make i.d.'ing her
harder.  Authorities i.d. her anyway…by her breast-implant serial
numbers.  Jenkins bolts to Canada, is checked into the Thunderbird Motel (you can picture the flickering neon sign) by a mystery woman, and hangs himself with his belt in a closet — very David Carradine.
The British government, via the Scottish sort-of government, releases the Lockerbie bombing
mastermind.  Intensifying storm-clouds of controversy say that it was a
hostage exchange for oil.  Gosh.  What government would do something
that insane for oil?
The Nymets baseball squadron continues to find new,
astonishing ways to snatch defeat from the jaws of victory.  Yesterday,
they lose on an unassisted triple-play that ends the game — on the
second time in major-league history that's happened.
Two companies — one British, the other U.S. of A.-ish — are in a jurisprudential battle to the death over who has the exclusive rights to manufacture and sell Michael Jackson hairpieces.  The British company got its start with those white wigs so popular in the UK court system and in movies about the Declaration of Independence.
Mayor for Life Bloomberg, on his weekly radio show,
pshaws criticism of the pharmaceutical industry by saying "Last time I
checked, pharmaceutical companies don't make a lot of
money. Their executives don't make
a lot of money."  Bloomberg backpedals almost immediately, saying, in
effect well, I dagnabbit, I guess they do!  Bloomie's disconnect from everyone less wealthy than he jumps to the fore once again.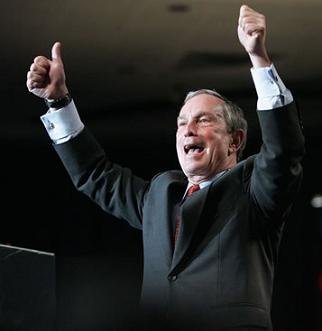 India's
rupee hits a one-week
high as a worldwide rally in stocks and commodities adds to
optimism a global economic recovery is gathering pace, according to
this morning's media reports.  There's nothing undulatingly odd about
this — I just know none of us have paid close enough attention to the
rupee lately.
Mikka Shardai Cline, 23, of Waco, TX, and her sister try to take a soccer
ball from a 13-year-old boy in a wheelchair outside of a Dallas hospital.
In the
struggle to get the ball, she punches the boy in the head.  No — it
gets worse.  the boy has a medical halo screwed into his skull. 
According to police, that's exactly where Cline's punch lands on the
boy, causing searing pain. Cline has been charged with child abuse.
The best selling football jersey at

NFL.com

is…of course…Michael Vick's new Philadelphia Eagles jersey.
And finally, from the AFP news service: "A Saudi businessman has purchased what is being described by the
Canadian seller as the world's most expensive adult novelty item — a
solid 18-carat gold penis enlarger worth nearly 50,000 dollars. X4
Labs, a Canadian manufacturer of medical devices, received the
unorthodox request and recruited a Montreal custom
jeweler to help with
its design and construction. "This male health accessory is the
most expensive traction device ever produced and will likely become a
historical benchmark for the adult novelty industry," the company said
in a statement.   His glitzy new penis enlarger, however, is being
encrusted at his request with 40 diamonds and several rubies and is to
be delivered by armored car in October, said Rick Oh,
X4 Labs co-owner.  Saudi law bans the import of adult sex toys, but the
company insists its product is a US government-certified medical device.

[not an accurate depiction -- ed.]
So there — nothing gripping, nothing mind-blowing…just the rich
pageant of eccentricity and the little bonmots it's dropped in our lap
over the last week.  Quiz-fodder?  Sure!  The fuel the March of Time runs on?  Absolutely.
Once again Scott Turner brings us his weekly missive brought to you by Miss Wit, the t-shirt queen of Red Hook. This one has some contains some very disturbing photos of dogs brutalized during dog fights. Scott runs the pub quiz at Rocky Sullivan's every Thursday night.
Greetings Pub Quiz Hans Christian Ørsted fans…
There's a lot going on this week.
The
White House is completely punking out — and I mean wussy to the Nth
degree — on this health care reform thing.  Message sent — if you
lie, cheat, disrupt, squelch discourse, exaggerate, exploit fears and
those most at risk, you can stop the Obama administration dead in its
tracks.  What is it about reforming this country's torn-and-tattered
health-care system that turns Democrats to jelly?  I mean, even more so
than their normal gelatinous state?
This was Google's doodle last week.  It honors Hans Christian
Ørsted, a scientist whose experiments with wires, nails, clocks and
conductors proved…um…something about electrified, uh, thingies
doing…er… something scientific.  Was I the only one that took a
look at this, gulped, and thought Hans Christian Ørsted was the Father
of the Improvised Explosive Device?

Yikes.  That's all, just…yikes.
In a stunning
development, hot weather has finally arrived in time for the end of
summer.  It's a stretch of 90-degree days, the fans are on,
air-conditioners are dripping on pedestrians, and the local newscasts
have a lead story.  We took our goddaughter, Nina Rose, to Coney Island on Sunday, where she tilt-a-whirled and spinning-dragoned in Deno's
Wonder Wheel Park and won a little yellow dog at the
shoot-water-in-a-clown's-mouth-and-pop-the-balloon game.
Best Coney moment for me that didn't have to do with Nina Rose
having a blast at Coney Island?  At the balloon-popper game, Nina's mom
Fran puts down two-bucks twice, taking the barker's "only need two
players to win!" at face value.  I'm thinking this guy's not doing much
business, I'll play too.  I pull out my wallet, the barker looks at me
and says "no, man, save your money.  Your girl's gonna get her
doggie."  Other best moment: From atop the Wonder Wheel, the beach was pretty full –
endless colors of beach umbrellas.  It wasn't the classic crowds of
yesteryear, but pretty close.
And now let us move on to this one other thing, this one head-spinner soul-twisting heart-rending thing…
Michael Vick getting to play football again.
Now, I have my ideas, as do all of you.  But who better to talk to you about this desperate issue than…a dog?
Two dogs, actually.  The dogs I live with, Sirius Madra Dubh and Daisy Tikkanen. 
They've asked if you could pen this week's Quizmail.  Not from inside a
pen.  They just wanna pen it, as peoples say.  So sure, S&T, go for
it.  Don't forget to use the spell check, and don't give me the "ohhhh,
where'd our opposable thumbs go?!" I'm not falling for that any more.

Sirius and Tikkanen, your Canine Opiniers
Hi.  We're Sirius and Tikkanen, and we're dogs.
This Michael Vick thing blows.
No one asked the Dog Community what we think about Vick getting to play football again.  They should've.  It's kinda personal for us.
Our
deal is that we look for the best in people.  By people, we mean
"human" people.  Often, we find those best things we're looking for. 
Sometimes, not so much.
Vick is one of those sad cases where the worst we fear in humans actually comes true.
Look…there's
gonna
be some obvious stuff here.  A) You've already heard a lot about
Michael Vick, and B) we're dogs — obvious is our forte.  But hearing a
lot of peoples' opinions since the news broke about Vick signing with
the Philadelphia Eagles, it's kinda shocking how little of the points against Vick are obvious.
And what kind of name is that?  Eagles?!  it should be the Philadelphia Beagles, right?  Right.
The Eagles, the NFL, the Humane Society, Reebok, ESPN
and God (represented by Vick's "mentor" Tony Dungy) all got together
and decided to endorse brutality, torture and murder of dogs.
We didn't know any of these dogs — like most of you don't actually know anyone who died on 9/11.  But it affected you big time, right?  Some of NYC's older dogs still remember how upset their peoples were that day.
How do you think we feel every time we hear about a dog-fighting
ring.  Vick's was big news, 'cause usually, dog-fighting isn't news at
all.  Or at least never makes the news.
It's
important to remember — Vick's shocking treatment of dogs wasn't a
sudden crime of passion, a
quick-acting moment of insanity that changed lives forever.  Like
drinking out of a toilet or eating a nice pair of shoes.  This went
on for years.  Vick and others started the operation in 2001 — before
either of us were even puppies — and the
infamous Bad Newz Kennels opened a year later.  Vick had been
brutalizing dogs for five years — five years — before he was caught.

We can't understand why Michael Vick thought this was fun…
When he got caught, Vick did what bullies who're used to getting
away with murder do.  He lied.  To authorities, the media, the NFL, and
the Falcons, who'd signed him to a $130 million deal.  Rather than
accept responsibility, he blamed family members for the horror facility
on his Surrey County, Virginia property.
Lying — something else we dogs don't understand.
Vick was a very good player, we're told.  It got him all the things
he could have ever dreamed about.  Y'know, dreams are funny –
sometimes we're asleep and our legs just start moving, 'cause in a
dream we're chasing a rabbit but the rabbit's purple and riding a
bicycle and singing Patti Page and there's a biscuit — there's always a biscuit, and — wait, never mind, you didn't hear that from us, okay?
Why do people have to be so tough and bullying?  That stuff doesn't
impress us, except when it scares us.  Just spend time with us, feed
us, give us fresh water, play with us, and let us share in a pack
together.
To this day, Vick still
maintains he doesn't know why he did it.  Which means one of three
things — Vick's kinda stupid, dishonest or well-coached.  Dogs can't fathom any of this.  Honestly and love…that, we get.
On 60 Minutes last week, Vick said he cried when he went to
prison.  What about, he was asked.   "What I did, you know, being away
from my family, letting so many
people down. I let myself down, not being out on the football field,
being in a prison bed, in a prison bunk, writing letters home, you
know."

Leslie Stahl, Morley Safer, Bob Simon?  Naw, let's go off-campus and get a Fox Sports guy to interview Vick
Not so much crying over the dogs, then.  That's really sad.
His
well-coached
press conference was like a silent dog whistle — pitch perfect for all
the people Vick needs on his side.  The football establishment.  The
vast majority of Americans who
like us dogs well enough but don't value our lives as much as
they value humans'.  A media unwilling to challenge Vick since he was
reading from the
right script and acting all contrite.  Pitch-perfect contrition, as our
Scott M.X. said yesterday.  Even
the Humane Society, who somehow thinks their new spokesperson Vick is
on their side for any reason other than his football career.

like a deer caught in the headlights.  At least the headlights are quicker…
HSUSA's
Wayne Pacelle says "If we just punish Mike indefinitely and don't pivot
to this problem in the communities, where kids are victimizing these
dogs…we will not be doing our job."
We dogs get confused a lot.  Sometimes people sound like they're
saying "blah blah blah Tikkanen blah blah blah blah blah Sirius blah
Tikkanen."  But we're good at context.  That helps us figure stuff
out.  There's some very bad context here, and what we've figured out
about Wayne Pacelle is that he's, what's the really bad word for that
awful way peoples sometimes think about other peoples?  Right, racist. 
Otherwise, what does Pacelle mean when he says "communities"?  Which
"communities" are we talking about,
Wayne?  Black communities?  Poor communities?  All communities?  Dog
communities?  Is this somehow our fault?  Is this one of those "code"
words humans use when they're too embarrassed to say what they really
mean?  Second, it's not just kids — the awful thing is that adults run
dog-fighting rings.  It's not some youthful indiscretion where taking
away allowances can set things straight.  (Of course, the NFL is giving
Vick back his allowance, so maybe Purcelle and the NFL are working off
the same playbook.)

what if it were this cheery, happy pooch, Wayne?
And third, how, exactly, does having Michael Vick on Team Humane
"pivot this back" to where the problem exists?  Are hardened, callous
dog-fighting operators gonna listen to Michael Vick and give up the
terrible, mean things they're doing?  There's so much you humans do and
think about that contributes to animal cruelty.  It seems like Vick
doesn't have much to say that humans who make us fight will listen to.
Ruh-roh…even Vick won't chase that ball.  Even Vick says it's not okay to blame it on "community."
No, the sad thing here is that Michael Vick needs the Humane
Society far more than the Humane Society needs Michael Vick.
Oh, and Wayne?  Thanks, but we're gonna find another group to fight for us. PETA, maybe, or the SPCA or hundreds of others.  They're not as confused as you.
By the way, the NFL
prevented animal rights organizations and individuals from attending
Vick's press conference at the Eagles practice facility.  So much for
reaching out. 
Helen Kennedy, in yesterday's Daily News, describes
Vick's
back-to-football strategy as "treading the well-worn path to career
revival."  She's right!.  As long as there's an NFL paycheck waiting
only for Vick to act nice, Vick will go where his handlers tell him. 
He'll gently pretend to whip himself and keep repeating children, I did a terrible thing, a terrible thing. 
Michael
Vick forced dogs to fight each other — and made the calls over who
lived and who died — it for too long.  Five years of electrocuting,
drowning, hanging, shooting dogs at the end of short, sad, painful
lives
being forced to fight, starved, put into breeding machines called rape
racks, and chained outside weather good and bad.

a veteran of the dog-fighting arena
Oh…and
Vick found God.  Not Dog…but
God.  It's not quite a pawlindromes and– what?  It's "palindrome," not
"pawlindrome?"  Wow, learn something new every day.  Like yesterday. 
We learned that grapefruit taste terrible.  Who knew?
Going all God is the biggest biscuit of the well-worn path to career
revival.  But would that be the All Things Great And Small/All
Things Bright and Beautiful God, or the "lemme throw Pol Pot and Hurricane Katrina at humanity to see how they handle it" God?  Or some other God
custom molded for Michael Vick's Days of Resurgence?
This week, Vick's supporters have been saying "he's done
his time, paid his debt to society, has the right to earn a living, and
deserves a second chance."
Well…that
sounds like people who keep saying "bad dog, bad dog, bad dog" over and
over 'til it loses all meaning and we just ignore it.  'Cause, if you
don't give us a good reason to stop eating yummy stuff off the
sidewalk, we will.  You guys keep smoking and driving drunk.  For
humans and dogs, its hard to stop the dopey stuff.
Let's paw away at these one by one…
He's Done His Time: 
Well, yeah, because Vick was allowed to cop a newspaper-on-the-nose
plea
for the so-many terrible things he did.   I know you call it The Big
House, not The Dog House.  But just  eighteen months?  What kind of
message is that, for peoples or dogs?  The sanctity of life we all
claim to
hold so dear only matters if it's humans.   Society is always
reflected by the penalties we inflict on wrong-doers.  When people used
to wantonly torture and execute, it proved what terrible creatures
you could be.  Now that money means more than protecting animals, that
proves how peoples still have a lot to learn.  And a long way to go. 
Hey…we'll walk with you, if that'll help.  We will.
There's no such thing as a bad dog.  Not sure the same rule applies to peoples, as much as we love you.
He's Paid His Debt To Society.  Again, not too terribly a
big debt.   "But
he lost all that money."  Well, truth be told, he should have.  Money
means nothing to us, but since peoples love it so much, maybe this'll
teach Vick a lesson.  You know, none of those hundreds of millions of
dollars are part of the "debt being paid to society."  It's simply
money the Atlanta
Falcons' owners doesn't have to shell out to Michael Vick.  There will
be ghosts haunting Michael Vick.  We'll see if its the ghosts of the
dogs he hurt or the very big moneybags he's lost.
Here's
a secret.  Dogs all have ghosts.  We're too kind to haunt Michael
Vick.  Haunting — not our thing, even for Vick.  We just hang around,
usually to make sure the people we lived with and who treated us nicely
are okay.
He Has The Right To Earn A Living.  No, he doesn't, actually.  He
has the right to try.  In fact, there are millions of convicted,
released, and rehabilitated felons in this country who don't have the
right to certain jobs, and those they do, have a hard time getting
hired for.  Probably not to many peoples would care about this particular felon if he weren't Michael Vick.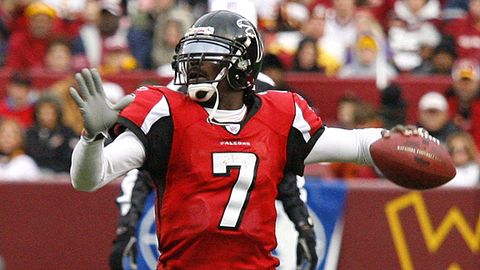 A right the Founding Fathers forgot to include…
Everyone Deserves A Second Chance:  This is the worst.  Not
because we disagree.  It's nice when peoples give dogs a second chance,
especially with adoptions from shelters.  The difference, of course, is
that dogs didn't do anything except be born.  There's nothing bad about
putting paw after paw on this earth.  Now, Michael Vick…he did some
very bad things.
This is the worst because it's such an easy, un-thinking, callous
and lazy thing that  Vick supporters have been tossing around, like
scraps off the table that even we won't scarf up off the floor.  Here
are four reasons why this is bad, this "second-chance" stuff…
1)
Some peoples do such bad things, they just don't deserve a second
chance.  At the very least, they don't deserve to be an sports
superstar again.  If by second chance, you mean Vick
should try and earn an honest living in a box factory or as a hospital
orderly, sure.  Maybe spend the rest of his life working in an animal
rescue shelter.  That'd be okay.
2) The countless dogs who died in the Bad Newz Kennels didn't get a
second chance.  In fact, never mind Vick's dog-fighting operation –
look at all the pooches and kitties and the other creatures that go
into shelters and never come out alive, just because no humans stepped
up and said "here, share our home with us, will you?"  (Of course we will!!)  It'd be nice if all living things got the same number of second chances, right?
3)
Vick's "second chance" defense has been given a decidedly Christian
religious tone by Vick's born-again rhetoric, his mentor Tony Dungy's
heavy Christianity, and football's serious depencency on pre-, mid- and post-game prayer.
4) Those peoples against Vick getting second chances in football or riches are being painted as
horrible peoples who don't endorse the charity of second chances.  Supporting a dog killer, you're being kind.  Speaking about
against him?  You're being cruel and inhumane.  Wow, guess Vick's supporters should know.  Grrrrrrrrr.
The NFL has had a run of athletes killing,
maiming, shooting and destroying lives.  Ultimately, they always get a
second chance.  Some say it proves the NFL's
compassion.  What it does is protect the NFL.  Ultimately, that's what
matters here.  Michael Vick's dog-fighting reflected badly on the NFL. 
If the appearance of a Vick rehabilitation can stick, it makes the NFL look good.  They could
care less about the victims of all of those NFL players' who've hurt people off the field –
a woman killed by a drunk NFLer, a club employee paralyzed by a macho
NFLer, club patrons nearly shot by a gun-toting NFLer.
Whatever NFL commissioner Roger Goodell says, by welcoming Vick
back, the league has made it easier, not harder, for dog-fighting rings
to continue in this country.  It wasn't such a bad thing, Goodell has declared about Vick's treatment of dogs.  We're okay with a guy like that playing in our league.

"Hey, all you dog-lovers…CAN IT!"  NFL Commissioner Roger Goodell

The
money machine that is the NFL, ESPN, the media and the football jersey
companies has been too powerful for dogs and peoples who have our backs to go up against.
It's bad seeing all the comments from "dog owners" and "dog lovers" who
think Vick's return to the gridiron is okay.  It makes our bellies hurt.  Would
they feel that way if Vick had done it to their dog?  Dog-fighting rings often do it to somebody's dog, stolen from yards or houses.
It'd be a lot healthier and honest if all parties concerned said,
simply, "we can make a lot of money if Michael Vick comes back to the
NFL.  Shut up and take it.  It's America, and we rehabilitate
scoundrels not because it's good for people but because it's good for
business."
It's
unsettling when humans get mad at each other and talk that way.  It's
scarier even than thunder.  But at least everyone would be clear.
But hey, a script's a script, and they're using an old one for Michael
Vick.  Scripts are never real.  They exist only to serve a purpose.
That purpose?  The telling of a story that benefits whoever paid for the script.
How do you think the script would read if Michael Vick wrote it himself.
How would it read if dogs could write?
Wait…we can!  Give us some time — we'll come up with a script that helps everybody.
'Cause that's what dogs do — help everybody.  Cats think we're simps for still loving humans.  Maybe.  But we do.
love and paws in our time,
Sirius & Tikkanen
Scott Turner's greeting arrived late this week. But don't be late for his pub quiz tonight at Rocky Sullivan's. Late or not, we are always happy to hear the news from Red Hook's quiz master. This missive is brought to you by the Red Hook tee shirt woman, Miss Wit.
Greetings, Pub Quiz Riegelmann Walkers…
It's summertime.  Not that you needed the notification.  The Summer of '09
continues to be weird.  June, a washout.  July, wanting to be summery
but not able to commit — like your paramour not being able to say
those three magic words.  And now, August – hot, sticky, hazy…but
not quite getting there.  Not quite the summer of legends, of Do The Right Thing's
hottest day of the year's descent into madness
with a cause, of pavement-melting, tempers-flaring,
humidity-complaining everpresent sweating lore.
By the way — in fact, two By The Ways:
1) Spike Lee's Mookie wears a Jackie Robinson jersey in Do The Right Thing. 
Cool.  Except it's really a modern day Los Angeles Dodgers jersey with
Robinson's name and number.  Robinson wore flannel, not doubleknit, and
he never played in a jersey with his name on the back.  Spike Lee knows
that.  Point made, if excessively and lacking nuance.
2) In searching for Do The Right Thing images, one of the
searches was "Do The Right Thing riot."  On page 4, about that point
when Google searches start to seriously break down, I got this image
for "Do The Right Thing riot":

The brutal images of Brooklyn's racial, class and national tensions — aw, he's adorable!
Still, I did catch one whiff of summer today.  No, not garbage piling up
near Green-Wood Cemetery or any of the city's other summersmeller
bummers.  No, this was a good'un.
Creosote.
It's the best
summer smell ever.  Better than sea salt, Coppertone, cotton candy,
spilled beer at the ballpark, strawberries and charcoal briquettes.
Okay, another By The Way: briquettes are commonly thought to be a
tag-team invention of Henry Ford and Thomas Edison, and they ended up
with a patent.  Seems the real inventor was Reading, PA's very own
Ellsworth B.A. Zwoyer.  But Ford and Edison get the credit.  It's
always like that.  For example, I invented the word "yo."  But do I get
credit for it.  Nope.
Creosote.  It's the black paste used to treat and waterproof
railroad ties and, more germane to the issue at hand, boardwalks.  A seashore amusement park with a the
triple-threat of boardwalks, kiddie train rides and old wooden roller
coast — that's Creosote Heaven.

Finding pix of creosote being applied to, well, anything…harder than you'd think.  Provided you would ever have thought about it.
It used to be everywhere.  As the temperatures skyrocketed each
year, it seemed that new coats of creosote were slathered on everything
from Your House to The Beach.  Not just boardwalks, roller coasters and
railroad ties, but telephone poles, highway barriers, bridge
stanchions, signposts.  A sunny day with a slight breeze meant creosote
everywhere.


Creosote everywhere.  By the way…I'm not as old as these photos.
Creosote's
no longer a harbinger or comforting reminder of summer.  One reason is
that, with the march of Time and it's sometime's misguided partner,
Progress, coating wood products in a coal-tar gook is a bit looked down
on.
Oh, and creosote might also be a carcinogenic.  Bummer, that.
And Monty Python didn't do creosote any favors by naming their grossest character ever after our fragrant-yet-carcinogenic pal.  The Meaning of Life's
Mr. Creosote was something that John Cleese once said "crossed the
line," and that he wished Python had stopped short of.  That's extraordinary, given Monty Python's willingness to cross
lines, borders, walls, trenches, mountains, galaxies and anything
between them and The Laughing Truth — or is it The Truthful Laugh.

Mr. Creosote…giving cancer-causing agents a bad rep since 1983.

There's really not much more to say about creosote.  Well, one
thing.  Many years ago, I wrote record reviews and opinion pieces (i.e.
"rants," just like this one) for a local fanzine.  I did it under the
name Creosote Connolly.  The editor, a young skatepunk, had no idea what creosote was.  Rather he made the determination that I'd mistyped my own nomme-de-colère.  The issue arrives, smelling of the print shop it'd just come from, with my pieces credited to…wait for it…Cresoto Connolly.
How he'd figured I'd meant to have a first name "Cresoto" is beyond me.  Big Bend National Park in Texas has a small area called Cresoto Flat.  That, and a mischristened fanzine writer named Cresoto Connolly, are the only traces of cresotosity on Planet Earth.
Unless there are others.
But I don't think so.
Oh, and By the Way, one more thing:
You can no longer take the IKEA ferry to Pub Quiz — or to Rocky's, or to Red Hook
– for free.  One of IKEA's many promises — exchanged like chits for
Red Hook's blessing for IKEA's rather large blue-and-yellow retail
operation with its Red Rockers' "China" video flags flying out front — was free transportation.
More specifically, let us build, and you can ride our busses and
ferry for free, as much as you want, whenver you want.  It's a courtesy.
Promises
from big businesses have a decidedly evaporative effect.  IKEA is now
charging $5 each way if you're not a shopper.  ""We cannot continue [as
a] commuter service for those who are not Ikea customers," said manager
Mike Baker in The Brooklyn Paper.
Except for the part where you promised Red Hook you would.

No matter how far you get from the shore, broken promises can still be seen
It's not New York Water Taxi's fault.  They're just doing what IKEA's paying them to do.
This also isn't about Quizzers losing
the free ride.  It's about a promise IKEA made to every resident of Red
Hook, one with a simple premise.  You let us in, we'll repay your
kindness.
Payment of kindness hereby withdrawn.
Times are tough.  No lie.  But it's precisely now, when times are
tough, that you stick with a promise.  Especially one built on trust. 
Hopefully, IKEA will reconsider.  The Red Hook location is rumored to
be one of IKEA's top-performing stores in North America.  Forgetting ethics, you'd think the cash registers' constant clanging would be enough to keep a promise.
Put it this way.  The ligonberries are tasting a kinda bitter these days.
And no amount of creosote can cover IKEA's odiferous change of heart.
Even when I'm on Block Island, Scott Turner, the Pub Quiz man of Rocky Sullivan's I've never met comes through with his weekly missive. This one travels far and wide and promises to be quite zany. Brought to you as always by Miss Wit, the great t-shirt designer of Red Hook. CHeck out her site why doncha. The tees are wonderful. 
Once again we have the pleasure of one of Scott Turner's missives.
Ostensibly an opportunity to promote his Thursday night pub quiz at Rocky Sullivan's in Red Hook, Turner always manages to communicate so much more. As always, Greetings from Scott Turner is brought to you by Miss Wit, Red Hook's t-shirt queen.
It's very early Wednesday morning, and once again the American League has defeated the National League in baseball's All-Star Game.  Its alternate moniker, charmingly filched from Shakespeare, used to be The Midsummer Night's Classic — back when it actually was.
Since the '70s, though, baseball's mismanagement of most things
baseball has reduced the game to a desperate, shrill, uninspired mess
of mismatched uniforms (cool) and misconstrued priorities (exceedingly
uncool).
The All-Star Game was born in Chicago, in 1933. When
baseball had two truly separate leagues, the All-Star Game was a fierce
affair — league pride actually a) existed and b) fueled the energy of
the yearly contest.  Players played to win.  But under current
commissioner and former Milwaukee used-car salesman Bud Selig,
the All-Star Game has lost its way.  So bad had it become that Selig
was forced to halt the game with the score tied a few years ago. 
Selig's solution for the recent All-Star morass was to award
home-field advantage to the league whose team won the game.  The
American League's no-longer-just-recent dominance means that AL teams
always have an edge in the World Series.  The last time they lost the
All-Star Game was in 1996, halfway through the Clinton administration. 
In a recent poll, fans let Selig know it's a dopey idea.  Bud Selig has
never met a contrivance he's confused for innovation, fans' powerless
tolerance for genuine excitement.
Last night's game, though, went much further into the frenetic
pursuit of relevancy..  Baseball's in a tough spot — steroid scandals,
new stadiums with empty expensive seats beamed everywhere on
television, and continued competition from thousands of other pastimes
besides the National one.
What does baseball do?  They hype a campaign linking baseball with community service called "This Is Beyond Baseball." 
By urging fans to go "beyond baseball" and do good deeds, they're
insisting that baseball is the pass-Go/Collect $200 starting point of
all good deeds.
According to MLB.com, "it began with the thunderous hooves of the famous Budweiser Clydesdales
roaring around the full perimeter warning track starting at the
right-field foul pole. Then came the introduction of the All-Stars
Among Us, the individuals who drew more than 750,000 votes by fans as
those most deserving of representing their local MLB clubs due to a
singular act of public service and generosity."

Drink to the Heroes!
In other words, a blatant Budweiser plug in a stadium named for the Anheiser-Busch
company featuring people representing not themselves, their campaigns
or communities, but the baseball teams they live closest too.  Driving
home the point, they took the field not in their own clothing or shirts
and jackets of the organizations their hard work has created — but
officially-licensed team jerseys.
A video showing the five living U.S. presidents and a few plucky Americans doing things like driving cancer kids to far away chemo sessions said it loud and clear: charity, kindness and community are uniquely American. 
"As a sport," President Obama opines in the pre-game video, "baseball has always embodied
the values that make America great. … Together, let's strive to make
America a model for other nations. And in the meantime, enjoy the game."

Model American tosses one in the dirt…
Jingoism
has a new face — we no longer police the world.  Now, we moralize it. 
Well, we did that before, in grand geopolitical broadsides.  Now,
though, even random acts of kindness have been franchised by the
stars-and-stripes.
What did baseball itself think of its hugfest?  "Over the top. Unbelievable," said Tim Brosnan, Major League Baseball's
executive vice president of business. "It was overwhelming. You saw
history.
"No major sport has ever taken its biggest marketing platform and
dedicated it to the 30 people in local communities. This is the first
major sport to do it, and we did it with the cooperation of the
president of the United States."
If a little humility goes a long way, we probably pull up short of the goal on an absolutely zero dollop.
During last night's interminable pre-game ceremonies, baseball might as well have channelled Sally Field and screamed "you like me, you really like me!!"

Which
are community heroes, and which are simply baseball heroes.  If the
lines are blurred, baseball has you right where it wants you.
Look…it's
great that there are so many people in this country putting others
before themselves.  They knit caps for cancer patients…raise money
for cerebral palsy research…customize care packages for soldiers far
away.  That's great, wonderful.
What's not so wonderful is Major League Baseball exploiting
these good people to sell its product.  It's not enough to simply honor
them.  They have to constantly, insistently, crassly tie them to
synergistic orgies of beer sponsors, weekly magazines, military
flyovers, and the money-printing merchandise of each and every MLB team.
In
fact, how much easier would these 30 peoples lives be if their cities
hadn't collectively squandered tens of billions of dollars on the
teams' stadiums over the years.  Or if people had money to donate
instead of spending hundreds of dollars each time their family makes it
to a major-league game?
Baseball teams — and certainly other sports' clubs (see Ratner, Nets, p.r. expenditures, Brooklyn)
have learned to spend a little to rip-off a lot.  In this case, an
on-line contest, thirty baseball jerseys, some local donations and
contributions — that's all it takes to open the public coffers
whenever Bud Selig's people need a helping hand.
It's The New Midsummer Night's Classic, custom-designed and logo-adorned for the age we live in.