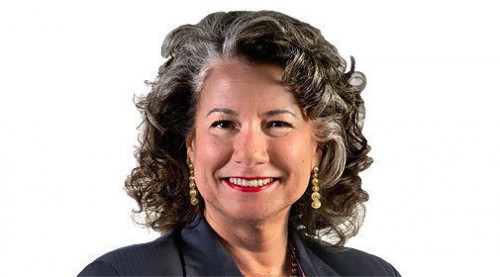 On Wednesday, December 2, at 6PM, Katie Halper interviews Dr. Gina Barreca on THE KATIE HALPER SHOW(WBAI). They will discuss the dearth of female political comics. A Professor of English and Feminist Theory at the University of Connecticut, Dr. Barreca is the author of It's Not That I'm Bitter: How I Learned to Stop Worrying About Visible Panty Lines and Conquered the World (St. Martin's). She has appeared on 20/20, The Today Show, CNN, the BBC, Dr. Phil, NPR and Oprah to discuss gender, power, politics, and humor. Her earlier books include the bestselling They Used to Call Me Snow White But I Drifted: Women's Strategic Use of Humor and Babes in Boyland: A Personal History of Coeducation in the Ivy League in addition to the six other books she's written and the sixteen she's edited
A Podcast of the show will be available on Katie Halper's website. 
Called "smart and funny" by People magazine and "Very, very funny. For a woman," by Dave Barry. Dr. Barreca was deemed a "feminist humor maven" by Ms. Magazine and Wally Lamb said "Barreca's prose, in equal measures, is hilarious and humane."
Katie Halper has been "cute and somewhat brainy" by The National Review (of all people). She is a new kind of radio personality. A mash-up of Bill Maher and Emma Goldman, she uses humor as a portal to serous issues and serious issues as a portal to humor. In the process she eviscerates as she illuminates.
Halper's weekly WBAI show (6 pm on Wednesdays) takes a humorous look at the news, politics, pop culture, and the arts through news segments and conversations with writers, journalists, activists, artists and political comedians. In addition to interviews with guests like Margaret Cho, Ta-Nehisi Coates , Halper writes and performs sketches like "Excuse You," "Right Wing Erotica," "Family Values,"  and "The Sixty-Second Rant."
            About Katie Halper
Born and raised on the mean streets of New York City's Upper West Side, Katie Halper is a comedian, writer, filmmaker and history teacher based in New York. A co-founder and member of the comedy ensemble Laughing Liberally, Katie has performed at Town Hall, Symphony Space, The Culture Project, D.C. Comedy Festival, and The Nation Magazine Cruise. Katie's writing and videos have appeared in Salon, The New York Times, Comedy Central, The Nation Magazine, Jezebel, Guernica, Alternet, Raw Story, Feministing and more. Katie appears regularly on HuffPost Live as well as MSNBC, RT, the Alan Colmes Show, Sirius radio (which hung up on her once).
Katie co-produced Tim Robbins's film Embedded, (Venice Film Festival, Sundance Channel); Estela Bravo's Free to Fly (Havana Film Festival, LA Latino Film Festival); was outreach director for The Take, the Naomi Klein/Avi Lewis documentary about Argentine workers (Toronto & Venice Film Festivals, Film Forum); co-directed New Yorkers Remember the Spanish Civil War, a video for Museum of the City of NY exhibit.
Katie attended the Dalton School, where she has taught history, and Wesleyan University, where she learned that "labels are for jars."
More about Gina Barreca:
Her books have been translated into several languages, including Chinese, Spanish, Japanese, and German. Gina, whose weekly columns from The Hartford Courant are now distributed nationally by the McClatchy-Tribune Syndicate, is a Professor of English and Feminist Theory at the University of Connecticut. She won UConn's highest award for excellence in teaching and has lectured worldwide as the authority on gender difference in humor. Barreca has delivered keynotes on this topic at universities from Princeton to Perth. Her greatest strength, however, is connecting with her large and growing audience. She has delivered, often as a repeat guest, keynotes at events organized by The Erma Bombeck Writers Workshop, the National Writers Workshop, the Women's Campaign School at Yale and the National Association of Independent Schools, The Chicago Humanities Festival, Women In Federal Law Enforcement, Chautauqua and The Smithsonian–to name a few.
Barreca's B.A. is from Dartmouth College, where she was the first woman to be named Alumni Scholar, her M.A. is from Cambridge University, where she was a Reynold's Fellow, and her Ph.D. is from the City University of New York, where she lived close to a good delicatessen. As a columnist and blogger, Gina writes regularly for Psychology Today, The Chronicle of Higher Education and The Huffington Post; she has also written for The New York Times, The Independent of London, Cosmopolitan, and The Harvard Business Review. A member of the Friars' Club, a "Voices and Visions" honoree of the Connecticut Women's Hall of Fame and the first female graduate of Dartmouth College invited to have her personal papers requested by the Rauner Special Collections Library, Gina can be found in the Library of Congress or in the make-up aisle of Walgreens.