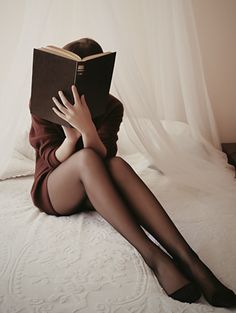 Don't miss the sexiest literary event in the borough! On November 5 at 7PM, Books in Babeland  (462 Bergen Street, between Flatbush and Sixth Avenues, BK 11217, (718) 638-3820) presents writers Katie Halper, Athos Cakiades, Karen Ritter and Gabriel Arana, who will read while you enjoy cocktails and sweets. Cakiades reads "I Loved my Cellmate" about an unlikely affair with his cellmate in a maximum security prison in Miami.
Fasten your seatbelts. It should be a great night. RSVP for this free event at Eventbrite. 
Arrive early; the first ten guests will receive a free gift. Curated by Louise Crawford.
About Katie Halper: Born and raised on the mean streets of New York City's Upper West Side, Katie is a A New York based comedian, writer, filmmaker and history teacher, Katie is a co-founder and member of the comedy ensemble Laughing Liberally, and has performed Town Hall, Symphony Space, The Culture Project, D.C. Comedy Festival, and The Nation Magazine Cruise. Her writing and videos have appeared in Salon, The New York Times, Comedy Central, The Nation, Jezebel, Guernica, Alternet, Raw Story, Feministing and more. Katie appears regularly on HuffPost Live as well as MSNBC, RT, the Alan Colmes Show, and Sirius radio (which hung up on her once).
About Athos Cakiades: A freelance writer who spent ten months in federal prison for conspiracy to commit mail fraud, Athos acted as a reference for a DVD rental machine (similar to a Redbox), though he didn't own one, after being told it was not illegal. He helped to sell 3.5 million dollars worth of the machine even though he had never seen one in operation. He was twenty-three years old at the time. Acting and comedy are things he does now. He has studied acting at T. Schreiber Studio and improv at The Magnet, The PIT, The UCB. He hosted an indie improv night at The Queen's Secret Improv Club. His one man show featuring nine original characters, "Cock of the Walk," was a critic's pick in Time Out New York. In addition to his prison memoir, "Exconomy," he is also working on a YA novel.
About Karen Ritter: A veteran of advertising (and Books in Babeland), Karen has squandered decades crafting copy for clients as diverse as Dunkin' Donuts and Weight Watchers. Persuading some people to gain weight and others to lose it eventually created a psychic split, galvanizing Karen to take refuge in fiction. She currently divides her time between two novels, The Other Ingrid Bergman and The Rabbi's Assistant. Her humor pieces have been published in The Morning News and The Big Jewel.
About Gabe Arana: A senior media editor at The Huffington Post, Gabe's work has appeared in numerous publications including Salon, The Nation, The American Prospect, The New Republic, The Atlantic, Slate, and The Daily Beast. He is the recipient of the National Lesbian and Gay Journalist Association's 2014 award for feature writing and was nominated for a GLAAD Media Award for his feature on the Proposition 8 case in California in 2010. He has been a guest on television and radio talk shows including MSNBC's Rachel Maddow, CNN's Starting Point with Soledad O'Brien, and NPR's Talk of the Nation. Gabriel holds a bachelor's degree in linguistics from Yale University. He is a native of Nogales, Arizona and lives in New York City
About Babeland: Claire Cavanah and Rachel Venning opened the first Babeland store in 1993 in response to the lack of women-friendly sex shops in Seattle. The store offered top quality products, a pleasant place to shop, and most of all information and encouragement to women who wanted to explore their sexuality. The store's popularity with both women and men has led to stores in Manhattan and Brooklyn, plus a thriving and educational website.
About Books in Babeland: A thrice-yearly series at Babeland Brooklyn presenting authors on sex, love, and desire curated by Louise Crawford.