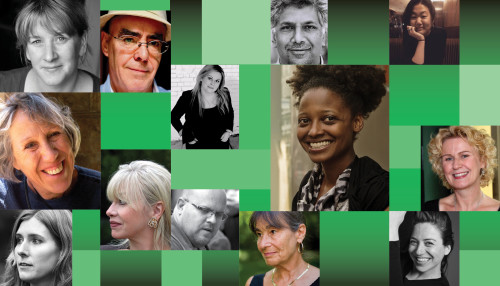 Immerse yourself in poetry the weekend of November 6-8, 2015.
Irish Arts Center presents the seventh annual POETRYFEST celebrating Ireland and America's great literary connection by showcasing an array of superb poets from both countries. The only New York festival of its kind, PoetryFest brings audiences and poets together for three days of readings, conversations, and signings in the intimate atmosphere of Irish Art Center. 
Here's what makes POETRYFEST special:
—New York's only three-day festival of poetry
'—Most of the events are FREE
—Curated by poets Belinda McKeon and Aengus Woods.
—Presented in association with Literary Hub and Glucksman, Ireland House at NYU.
—Listen and converse with acclaimed poets in an intimate setting.
—Enjoy Friday night's gala of favorite Irish poems read by all the poets and specially selected celebrities (to be announced). This event is not free, it's a fundraising gala.
—Hear and meet acclaimed and award-winning Irish and American poets, including Fiona Benson, Ciaran Carson, Elaine Feeney, Leontia Flynn, Alan Gillis, Kerry Harle, Lucy Ives, Alicia Ostriker, Connie Roberts, Tracy K. Smith, Vijay Seshardri, Gjertrud Schnackenberg, Wendy Xu
—After each event the poets will gather in the gallery to mingle with the audience and sign books.