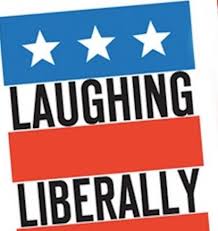 The best political comedy show in NYC, The Laughing Liberally Lab features comedians from Comedy Central, MTV, David Letterman, Funny or Die, The Onion, MSNBC, the Huffington Post.
Join us on Wednesday, October 14 at 8PM, the day Hillary and Bernie duke it out. With John Fugelsang (Sirius Radio host), Frank Conniff (Mystery Science Theater), Mike Brown (NY Comedy Fest), Julianna Forlano (The Julianna Forlano Show), Travis Irvine (The Guardian) Rae Sanni (It's About Us podcast) Hosted by Katie Halper (MSNBC).
Laughing Liberally
Wednesday October 14th at 8PM at The Commons Brooklyn at 388 Atlantic Avenue between Hoyt and Bond Streets. FREE.