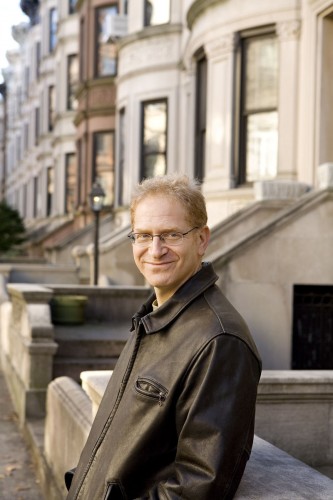 On Friday, February 13 at 7, come upstairs at the Park Slope Food Coop for an entertaining evening of short pieces by Tomas Rayfiel and Susan O'Neill. The night is free and non-members are always welcome. Refreshments will be served.
Rayfiel will be reading his The Three Penny Review "Table Talk" pieces, super-short essays on varying subjects, mostly literary, akin to The New Yorker's "Talk of the Town" department. The Three Penny Review recently published a best-of collection of its "Table Talk" department, featuring contributions by Leonard Michaels, Philip Levine, and others.
O'Neill will present her short, mostly funny essays, from "Calling New Delhi for Free." They loosely deal with the way technology screws with our heads, covering everything from an attempt to get a Starbucks barista to leave the lid off her coffee, to being threatened with eviction from a Russian train, to say nothing of visiting an All-You-Can-Eat restaurant in the Midwest and spending a lot of money to go to Obama's second inauguration and not see the President.
A discussion with the authors will follow the reading. Did I mention that refreshments will be served? Yes, they will!