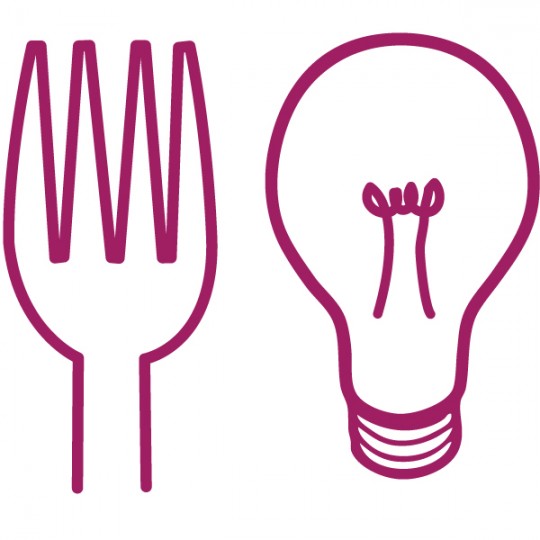 The Park Slope Civic Council's Food for Thought event is in its third year and, can you believe it, I've  never been! My bad. But this year, I won't miss it because it's the best one yet. At least that's what I'm hearing.
If you like:  al di la trattoria, Amorina, Backyard, Benchmark Restaurant, Branded Saloon, Brooklyn Brine, Buttermilk Bakeshop, Du Jour Bakery, Krupa Grocery, Palo Santo, Pickle Shack, Rose Water, Runner and Stone, Scottadito Osteria Toscana, and Stone Park Café.  Wines and spirits will be provided by Barrows Intense Ginger Liqueur, Freddy's, Jack from Brooklyn – Sorel, P+H Soda, Pull Brewing Company, Red White & Bubbly, Shawn Fine Wine & Spirits, and Slope Cellars, you're going to LOVE this tasty event, which is also a benefit for the Civic Council's scholarship fund.
Each year, the Civic Council awards an education scholarship to an outstanding high school senior graduating from each of the Secondary Schools at John Jay High School who exhibits exceptional commitment to community service. Their goal is to establish an endowment for the scholarships from the surplus funds raised by the event in future years.
It all happens on Wednesday, October 15, 2014, 6:30 to 9:00 p.m. to support the education scholarship program! We're hoping to make this year's fundraiser even better than last year's.
As you can see above, there will be delicious food from local restaurants, drinks, music, mingling and lively conversation, all to support a worthy cause.
WHAT:            3nd Annual Park Slope Civic Council Food for Thought Fundraiser.
WHEN:            Wednesday, October 15, 2014, 6:30 to 9:00 p.m.
WHERE:            Prospect Park Picnic House (located near the 3rd Street and Prospect Park West entrance to the park)