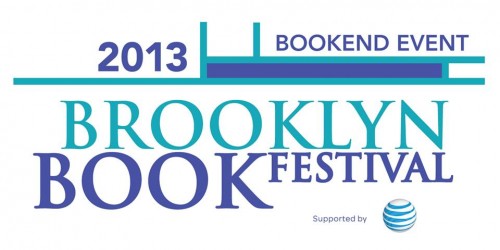 "My short stories are like soft shadows I have set out in the world, faint footprints I have left."
― Haruki Murakami
On September 18, 2013 at 8PM Brooklyn Reading Works at the Old Stone House will present a Brooklyn Book Festival Bookend Event: SOFT SHADOWS: A CELEBRATION OF THE SHORT STORY with Gregory Spatz, Dawn Raffel and Ron Parsons and Ruchama King Feuerman, who will read and discuss their work and their favorite short stories. Louise Crawford will host.
Audience members will be invited open-mic style to share their favorite published stories and read the first paragraph.
A $5 suggested donation will include wine and snacks. Books will be sold and signed.
The Old Stone House: 336 Third Street between 5th and 4th Avenues. R train to Union Street, F train to Fourth Avenue. 718-768-3195. For interviews and inquiries: 718-288-4290
ABOUT THE FEATURED AUTHORS
Gregory Spatz is the author of novels Inukshuk, Fiddler's Dream and No One But Us, as well as short story collections, Half as Happy and Wonderful Tricks. His short stories have appeared in literary journals and magazines such as Glimmer Train Stories, New England Review, Kenyon Review, Epoch, Santa Monica Review, The New Yorker, etc., and he has published numerous book and music reviews for The Oxford American. He's won numerous grants from the Washington State Artist Trust, as well as a Washington State Book Award, and in 2011 he was named Individual Artist of the Year by the Spokane Arts Commission. He is also the recipient of a 2012 National Endowment for the Arts literature fellowship.
Dawn Raffel's illustrated memoir, The Secret Life of Objects, was published in June and was on Oprah's Summer Reading List and Best Memoir List for 2012. She is also the author of two story collections— Further Adventures in the Restless Universe and In the Year of Long Division (soon to be reissued)—and a novel, Carrying the Body. Her stories have appeared in O, The Oprah Magazine, BOMB, Conjunctions, Black Book, Fence, Open City, The Mississippi Review Prize Anthology, The Anchor Book of New American Short Stories, Arts & Letters, The Quarterly, NOON, and numerous other periodicals and anthologies. She was a fiction editor for many years, followed by a seven-year stint as Executive Articles Editor at O, The Oprah Magazine and three years as Editor-at-Large at More magazine; she has also taught in the MFA program at Columbia University and at the Summer Literary Seminars in St. Petersburg, Russia; Montreal; and Vilnius, Lithuania. She is now Editor at Large, Books at Readers Digest, and the editor of The Literarian, the magazine for the Center for Fiction in New York. She lives outside New York City with her husband and sons.
Ron Parsons is the author of the new story collection The Sense of Touch from Aqueous Books. He is writer living in Sioux Falls. Born in Michigan and raised in South Dakota, he was inspired to begin writing fiction in Minneapolis while attending the University of Minnesota. His short stories have appeared in such places as The Gettysburg Review, Indiana Review, The Briar Cliff Review, Flyway, and The Onion. This is his debut collection.
ABOUT THE HOST
Louise Crawford runs Brooklyn Readings Works, which has been called "the best place to chase fiction with a little history" by Conde Nast Traveler. She is the founder of the popular blog Only the Blog Knows Brooklyn and the Brooklyn Blogfest, an annual networking event for bloggers. Her company Brooklyn Social Media creates publicity and social media for authors,  artists and entrepreneurs.
ABOUT THE BROOKLYN BOOK FESTIVAL:
The Brooklyn Book Festival is the largest free literary event in New York City, presenting an array of national and international literary stars and emerging authors. One of America's premier book festivals, this hip, smart diverse gathering attracts thousands of book lovers of all ages to enjoy authors and the festival's lively literary marketplace. This years festival is on September 22, 2013.
The Brooklyn Book Festival Bookend events are literary themed events taking place in clubs, parks, bookstores, theatres and libraries culminating with the festival. The Bookends kick-off a long literary weekend with film screenings, parties, literary games and author appearances.