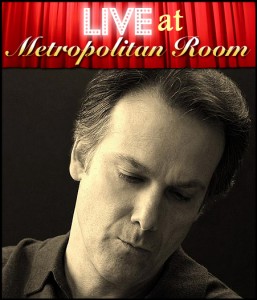 Songwriter/performer Louis Rosen returns to the Metropolitan Room (34 West 22nd Street, New York, NY) on February 9th and 10th at 7PM to celebrate the release of Time Was, his debut recording as a solo artist after three acclaimed CDs with vocalist Capathia Jenkins.
Time Was offers a broad journey across the landscape of American roots music with songs that explore the essential stuff of our lives—love and lust, dreams and pipedreams, fortunes made and squandered, the joy of creation, faith, loss, death and salvation. Louis and his band offer these intensely human portraits in ways that feel fresh, sophisticated and new, yet timeless.
Here's a taste of what the press have had to say about Louis' previous work:
"Highbrow—Brilliant." New York Magazine Approval Matrix
"Rosen has a James Taylor-like talent for setting intimate lyrics over facile, catchy melodies…. Don't miss this…" Bloomberg News
"Music that stirs the soul." Huffington Post
To learn more about Louis and Time Was, and for a preview of some of the new songs, visit www.louisrosen.com.
Composer, lyricist, performer and author LOUIS ROSEN was awarded a 2005-2006 Guggenheim Foundation Fellowship in Music Composition. His recordings include the new solo album release, TIME WAS (2013, Di-tone Records), and three albums with vocalist Capathia Jenkins: THE ACHE OF POSSIBILITY (2009, Di-tone Records), ONE OUNCE OF TRUTH (2008, PS Classics) and SOUTH SIDE STORIES (2006, Rosecap/Di-tone.)
Highlights of Louis' work as a performer include over 100 concerts since 2005 in and beyond New York at venues such as The Public Theater's Joe's Pub, Birdland, Iridium Jazz Club, the Great Hall at Cooper Union, the Metropolitan Room, Harare's International Festival of the Arts in Zimbabwe, Africa, Northwestern University's Lewis Theater, SF's Freight and Salvage, Chicago's Steppenwolf Theater, LA's Gardenia Club, Washington D.C.'s 6th Street and I Historic Synagogue; Schenectady's Eighth Step at the Proctor Theater, Brooklyn Library's Dweck Center and many more.