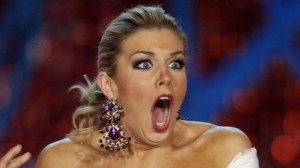 There she is Miss America…
Turns out the new Miss American (Miss New York State) lives in Park Slope. She moved to New York in 2008 from Alabama.
She introduced herself with "Sandy may have swept away our shores, but never our spirit. I'm Miss New York, Mallory Hagan."
On Saturday night, this Park Sloper's dream became a high definition reality when she beat out all the Miss America wannabes and nailed the title.
The bathing suit contest may be heinous and the show itself a feminist heresy but ya gotta love the fact that Miss America is from the South Slope.
Hagen attends the Fashion Institute of Technology (FIT) and plans to become a marketing executive for a cosmetics or fragrance company. During her reign as Miss New York focused on child sexual abuse and prevention and was an advocate for the Children's Miracle Network.
Go to Park Slope.