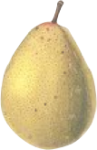 Madelyn Kent and Peggy Stafford will be leading a weekend writing workshop on January 12 and 13 from 10:30 AM until 1:30 PM at The Old Stone House.
In fact, they're starting a season of Sense Writing in Brooklyn. They write: "The focus of the approach is on what is felt and "tangible" rather than abstract ideas of 'good writing.' Writers hone their craft by fully inhabiting their writing landscape.
Sense Writing is an innovative approach designed to enhance and deepen your personal development as a writer. Re-imagining writing as both a sensual and intellectual process, Sense Writing gives you the tools to discover and harness the artistry inherent in your writing." Below is a description of the workshop:
 The Fundamentals of Sense Writing: Memoir: January 12-13, 2013
Using your own life stories, this memoir workshop explores the vital connections between your senses, emotions, and imagination. Because the focus of this workshop is on what is felt and "tangible" rather than abstract ideas of "good writing," and because we encourage critique based on skilled awareness rather than analysis, writers of all levels and genres learn to bypass judgment, inhabit their writing, and find pleasure in the craft, including revision. Immerse yourself in this endlessly dynamic method that will take you through all the stages of writing – from beginning to end – in just one weekend!
Testimonials:
"I have learned more about writing rich, complete, and detailed stories than in any of my previous writing courses." – A. Cargill
"A revelation" – A. Gerber
"I experienced the miraculous sensation of creativity." -T. Omer
Participants will leave with two to three complete pieces. Open to writers of all levels and genres.