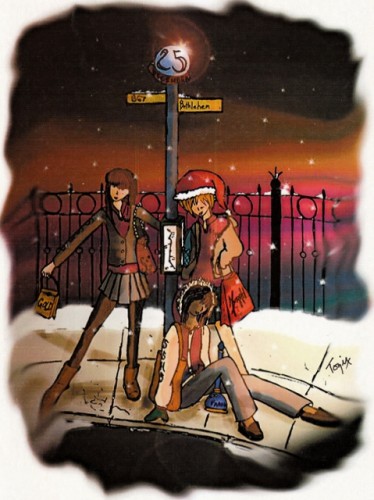 Saint Saviour High School is an all-girls school located in Park Slope. Victoria Fiquet, a junior at the school, is one of two students whose drawing was selected to decorate the school's official Christmas Card this year. The artwork was hand drawn and then colored-in by computer. It features three young women standing around a lamppost on a Brooklyn street corner.
The three women, representing the three Magi, are holding handbags containing gold, frankincense, and myrrh.
The lamppost has two signs: "Bethlehem" and "B67". The B67 is the bus line that travels to Saint Saviour High School. The "25" atop the lamppost signifies Christmas Day, December 25.