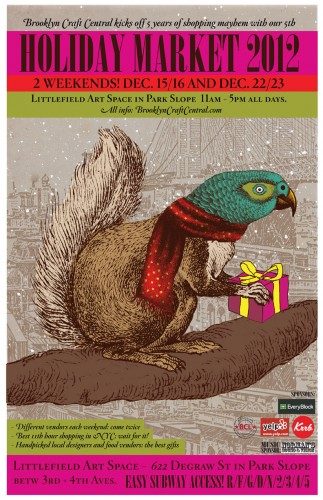 Called the best 11th hour shopping at Holiday time, Deb Klein, who runs Brooklyn Craft Central presents Holiday Market 2012 over the next two weekends.
On your mark, get set, go shopping for  high quality gifts for friends and family made by local artisans.
For the past five years, Deb has brought crafty shopping to Park Slope. I usually find a thing or three at this carefully curated event.
On  Dec. 15/16 and Dec. 22/33, the Holiday Market 2012 will be at Littlefield Art Space, 622 DeGraw Street from 11AM until 5PM.
Take the R to Union Street and you're practically there.