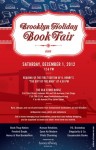 December is a Feast for lovers of rare books, shopping, and literary events. Here are three that  I had my hand in. Please come!
December 1, noon until 6PM: The First Annual Brooklyn Holiday Book Fair at The Old Stone House featuring rare, vintage and out-of-print books from independent booksellers from all over Brooklyn.  Antiquarian maps, prints and ephemera.  Get to know emerging local booksellers, jump-start your holiday shopping and be surprised by books you didn't even know you wanted. Book Thug Nation, Freebird Books, Honey & Wax Booksellers, Human Relations, Open Air Modern, Prints Charming, PS Bookshop, Singularity & Co., Unnameable Books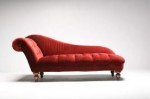 December 5 at 7PM: Only the Blog at Two Moon Presents Therapy, a 50-minute reading by writers who write about the talking cure and other forms of therapy in ways serious and hilarious. Leora Skolkin-Smith, Marian Fontana, Louise Crawford, Ira Goldstein, Karen Ritter.  Two Moon Art House and Cafe: 315 Fourth Avenue between 2nd and 3rd Streets.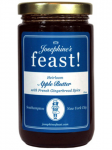 December 6 at 8PM:Brooklyn Reading Works presents Feast: Writers on Food curated by Ame Gilbert at The Old Stone House, 336 Third Street between 4th and 5th Avenues in Park Slope. Writing about  food as memory, food as metaphor, food as subject matter, food and sex; food and death, food as trigger for sensorial and tasty writing with Molly O'Neill, Sara Kate Gillingham-Ryan, Aarela Martinez, Sarah Safford and Ame Gilbert.