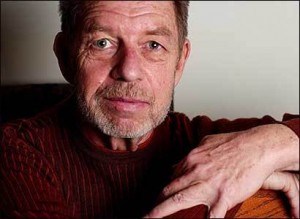 Now here's a holiday event you won't want to miss. A real Brooklyn classic.
Brooklyn legend and acclaimed Irish-American author Pete Hamill will read The Gift of the Magi by O'Henry at The Brooklyn Holiday Book Fair at The Old Stone House on December 1 at 4:30  PM.
The Book Fair itself funs from noon to 6PM on December 1. If you're coming for the reading, arrive early so you can browse a unique selection rare books from Brooklyn indie booksellers all over Brooklyn. Also we're expecting a big crowd for this hometown boy.
Hamill will be reading from a very rare first edition copy of the book published in 1906 that Honey & Wax Booksellers was lucky enough to locate very recently. This will almost certainly add to the aura of an event dedicated to rare and extraordinary books—and to the story itself.
"The Gift of the Magi" is a short story written by O. Henry about a young married couple and how they deal with the challenge of buying secret Christmas gifts for each other with very little money. The story packs a sentimental punch with a timeless message about gift-giving and is popular at holiday time. It also has one of O'Henry's brilliant plot twists. It was allegedly written at Pete's Tavern in Irving Place in Manhattan.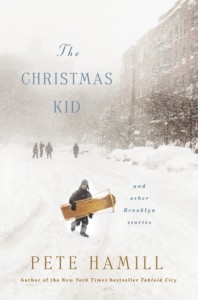 Pete Hamill was born in Park Slope in 1935, the first of seven children of Catholic immigrants from Belfast, Northern Ireland.  He is a  journalist, novelist, essayist, editor and educator. He is also a Distinguished Writer in Residence at the Arthur L. Carter Journalism Institute at New York University.
Just released is THE CHRISTMAS KID,  a much-awaited collection of Hamill's stories about Brooklyn, the borough in which he was born and grew up, and the one closest to his heart.
His 1994 memoir, "A Drinking Life", was a critical and commercial success. It chronicled his journey from childhood into his thirties, his embrace of drinking and the decision to abandon it. The late Frank McCourt once told him that the book encouraged him to complete his own memoir, "Angela's Ashes."
Full Disclosure: Honey & Wax is a client of Louise's business Brooklyn Social Media. Truthfully, though, she's in love with the idea of the Brooklyn Holiday Book Fair and is over the moon about Pete Hamill reading at the event. Just saying.