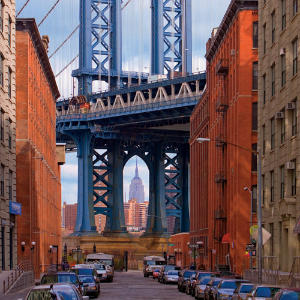 The DUMBO Rebuild Fundraiser is on for tomorrow, November 14, 2012.
In the aftermath of Sandy, there is a concerted effort in DUMBO to work together to support the many small businesses that make the neighborhood so unique. As many half a dozen businesses are still completely closed after the storm, and many more are still a long way from being back to normal.
Some of my favorite Brooklyn spaces were damaged by the storm. Impacted businesses include Galapagos Art Space, Governor, One Girl Cookies, Aegir Board Works, 66 Water Street, Almondine, powerHouse Arena, Punto Bianco, Smack Mellon, Ignazio's, 7 Old Fulton, Rabbit Hole Studios, Brooklyn Roasting and more…
Despite heavy flood damage, Galapagos, an art space/bar in the neighborhood re-opened November 3rd with help from lots of neighbors doing cleanup and they are hosting the Dumbo Improvement Districts fundraiser tomorrow night.
In addition, they just announced an awesome raffle—the winner gets Mary Markowitz to record their voicemail message!
Help DUMBO Rebuild Fundraiser (more details here: http://dumbo.is/blog_posts/donate-now-to-help-dumbo-businesses)
When: Wednesday, November 14, 6:00 p.m.
Where: Galapagos Art Space, 16 Main St., DUMBO
Why: More than a dozen of your favorite DUMBO spots suffered significant damage during Sandy (including our amazing host, the indefatigable Galapagos Art Space!!!). In the coming weeks and months, they will struggle put their pieces back together.
Who: Impacted businesses and art spaces