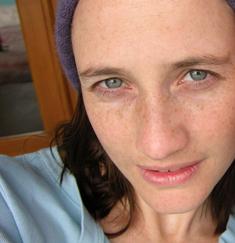 It's kind of a big deal that Mila Drumke will be performing in Writers Who Sing, Singers Who Write on Wednesday, November 14 at 7PM at Two Moon Art House and Cafe (also a fundraiser for Sandy).
It's her first Brooklyn show in a long time and I'm very excited about it.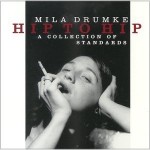 Mila has released quite a few albums including the acclaimed Radiate which was released in 2006. Before that, in 2000, she recorded an album of standards from the American songbook called Hip to Hip. Singing classics like Someone to Watch Over Me and My Funny Valentine, Drumke is earthy, elegant and sumptuous.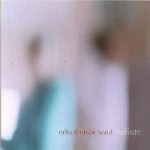 Radiate, an album about caring for her sister, who was diagnosed with a brain tumor at age 27,  was a critical success.  She is currently writing a memoir about this experience, All The Time in the World, which she will read from at Wednesday's show. Below  is an excerpt from a review of Radiate from Hearsay Magazine.
"Look how everything is changing, changing where you are," sings New York-based songwriter Mila Drumke on her ambitious, magnanimous and riveting fourth recording. We're five years on from her last release, 2000's Hip to Hip, a coolly-ahead-of-its-time reinvention of jazz standards and, yes, everything's different now. While all the traits which captivated Mila's admirers late in the last millennium are still in abundance—the dynamic, supple compositions which nod to jazz and folk without really being either, the velveteen vocals, the oblique yet vivid lyrics—no one could have anticipated an album quite so keenly felt, so moving and yet so scrupulously arranged and played as Radiate has turned out to be.
Don't miss what will be a wonderful evening. Peter Silsbee, a writer of fiction and non-fiction, will also be performing. He is a wonderful singer/songwriter, who performs with his band, The Haywood Brothers, in top venues in New York City. He has published five young adult novels, including Amanda: Revealed, The Big Way Out, Love Among the Hiccups, and The Temptation of Kate.