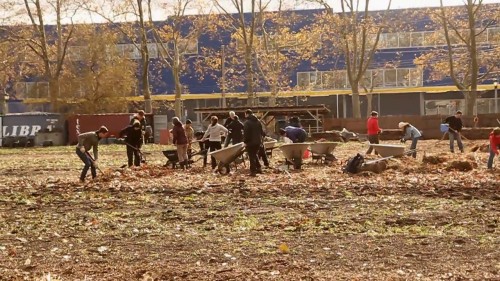 Added Value Needs Your Help
Hurricane Sandy submerged Added Value, the community farm in Red Hook just as it submerged the Red Hook neighborhood in several feet of sea water when it came ashore on October 29th, 2012. In the picture above, staff and volunteers are beginning the massive clean up effort Post-Sandy
Added Value's Red Hook Farm grows more than just food. It catalyzes a food justice ecosystem in that community through youth empowerment programs and it ensures that Red Hook has access to healthy, affordable food.
If you believe in their mission, they need your help now more than ever.
Here's how you can help:
 1. Donate. A gift of any amount is welcome, via PayPal or Credit Card.
2. Volunteer. Follow their updates on Facebook and contact  them for ways to help.