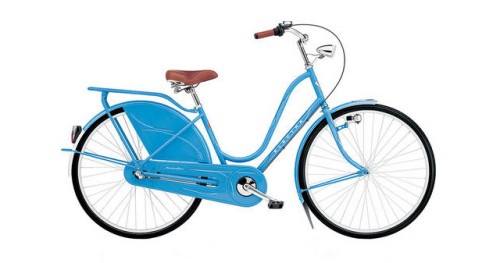 We've learned during the after-Sandy that New York is a shadow of itself without our magnificent subway system. We've also learned that cars are not the answer. What with gas shortages and gridlock insanity.
Will Sandy be a wake-up call about bikes and limited access to NYC by cars? I think that would be a good thing.
When Bloomberg said three to a car on bridges and tunnels, I remembered  CONGESTION PRICING.
A lot of people I know are taking a good long look at their bikes. Suddenly bikes are the solution to getting around in a city with a limited subway system. Sure, it's not for everyone, not everyone can ride a bike. But those who can should do so.
Remember the transit strike?
Eric McClure of Park Slope Neighbors wrote in today about the morning commute: "There are lots of people riding bikes today who have happy stories about their commutes."
And Kerry, an OTBKB reader wrote: "I decided to bike from Williamsburg to Mid-town. I had a ton of company and it was actually kind of nice to commute among fellow bikers and walkers. Everyone was kind to each other and we all got a little sunshine on our faces. Hang in there everyone!"
Ah, what we know now. Going forward, we'll have D-cells and flashlights, our Go Bags will be poised at the front door, and our bikes will be ready for action (tires full, well-maintained, keys for the locks).
Our bikes can get us where we need to be.