Beth Elohim Open as a Community Gathering Place
October 31, 2012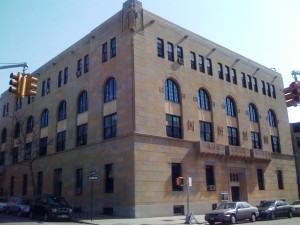 Congregation Beth Elohim in Park Slope will be open today from 9:30AM until 3PM as a gathering place for the community.
While all their formal programs (ECC, Yachad, Afterschool) are still closed, families and friends are invited to come make use of their pace and to give children a chance to stretch out under the supervision of a parent or babysitter.
Sports equipment will be available in the gym and staff and volunteers will facilitate projects and activities in the Ballroom. The CBE Pool will be open from 11-2 with a lifeguard on duty.
Families should bring their own food and are welcome to bring a "picnic" lunch. If you are able to volunteer to lead a project or activity, please email cgreenberg(at)cbebk(dot)org. Volunteers will also be needed to help with set up and clean up. Clergy will be on hand to speak with people about any personal issues they may be dealing with.
Again, please be sure to keep your children under the supervision of a parent or babysitter at all times.
CBE is located at 274 Garfield in Park Slope, Brooklyn.
Comments