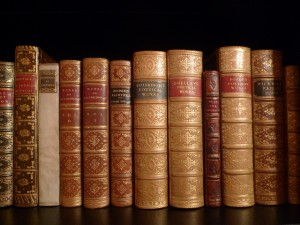 Are you one of those people who obsesses over getting a signed first edition of a new book? Then the Greenlight Bookstore's First Edition Club, the first of its kind in New York City, is for you. Each month, subscribers will receive a first edition, signed by the author, of a newly released hand-selected book that Greenlight feels is both enjoyable and valuable.
To mark the launch, Greenlight Bookstore in Ft. Greene is hosting a discussion of the value of physical books with several experts on the subject on Friday night at 7:30 PM at the bookstore.
Erik DuRon is a member of Greenlight's selection committee and a 13-year veteran manager, bookseller and book-buyer at Bauman Rare Books, the nation's leading dealer in rare and antiquarian books. Heather O'Donnell, an alumni of Bauman's, recently launched Brooklyn-based Honey & Wax Booksellers, dealing in rare books in literature and the arts.
Emily Russo is the chair of the Greenlight First Editions Club selection committee and a veteran of the stellar First Editions Club at Odyssey Bookshop in Massachusetts. John Freeman is the editor of Granta magazine and former president of the National Book Critics Circle, as well as the author of The Tyranny of Email.
A champagne reception will follow the discussion, during which questions will be answered and subscriptions purchased
.