We Return From California
October 16, 2012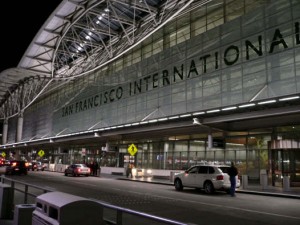 A quick trip to California always packs a punch. We left Thursday morning at 5am for Kennedy Airport and have been on the go ever since.
First stop was the family farm in the San Joaquin Valley, a step into an alternate universe of farmland, artful gardens, eucalyptus trees, oleander bushes, grape vineyards, tomato fields, walut orchards and much more to tempt the senses.
What smells. What bounty. What beauty. Coincidentally, there was an interesting article in the New York Times Sunday Magazine special food issue about the Central Valley of California.
Next stop was Monterey, the small coastal city that rises out of Monterey Bay to pine forested hillsides and sweeping bay vistas. Home to a world renown aquarium, historic adobe architecture, the old sardine factories of Cannery Row that inspired John Steinbeck and a bustling fisherman's wharf.
Our niece was married Saturday afternoon at the beautiful and historic Old Whaling Station not far from the Wharf. She was the flower girl at our wedding so there was a touch of the surreal about attending her wedding all these years later. Something very lovely and heartwarming, too.
On Monday we drove to San Francisco for a quick visit with relatives, lunch at a great pizza place off of Filmore Street and dinner at our favorite pan Latino restaurant Cha Cha Cha on the Haight.
Monday night we arrived at San Francisco Airport 8:30 o fly the red eye to Kennedy to find that the flight was delayed three hours. It wasn't as bad as it sounds to waste five hours at the airport. We got home at 11AM on Tuesday morning.
Discombobulated and exhausted, we order Chinese for lunch and try to remember what we were doing before this whirlwind trip to California.
Comments