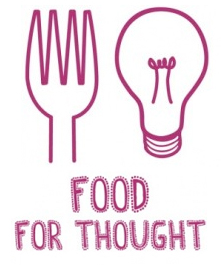 You gotta love The Park Slope Civic Council. Think about it: House Tour, Halloween Parade, Clean-Ups, Civic initiatives. They really are the civic heartbeat of this community and a vital organization in a strong and growing Park Slope. But guess what? They've never had a fundraiser.
So why now?
In recent years, the Civic Council, like so many other organizations, has been affected by our economic downturn. This fundraiser will insure that their numerous projects and initiatives throughout the community continue.
Which brings me to Food for Thought, their fundraiser. Tonight. Yes, tonight! Wed., Oct. 10, 6:30 – 9:30 p.m.at the beautiful Prospect Park Picnic House (enter the Park at Third and go towards Long Meadow. It's hard to miss). Forgive me friends for not posting about this sooner
Interestingly, the event will feature a new video created by StoryKeep for Food for Thought. Tonight, I'm guessing, will be fun night out because guests will be able to  sample an array of delicacies and beverages from popular local restaurants while they mingle with their neighbors and learn about the Civic Council's many contributions to the community.
In addition to the food tastings, there will be short presentations made by top chefs, food critics, writers, and movers and shakers in the local farm-to-table food movement. If you appreciate fine food, fine dining, and are passionate about supporting your community, this event it not to be missed!