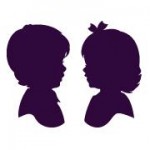 Beautiful, beautiful toys.
Norman and Jules, a new toy shop named for the owners' grandfathers, has opened on Seventh Avenue in Park Slope. It's the kind of shop you don't know you need until you walk in and wonder how you ever existed without it.
It's that nice. Sadly, my kids are too old for the toys they sell. But I did buy a bottle of Norman and Jules Soap Bubbles and a special beaded wand for my 15-year old daughter. She loves it.
I will admit I wondered why Park Slope needed another toy shop. With Little Things and Area, Park Slope has more than enough in the way of toys. But Norman and Jules is something quite different and something quite special.
Courtney Ebner and Avi Kravitz, the couple who own the shop, are parents to an adorable little girl named Charley, who was born 15 weeks early.
"We spent a lot of time in the hospital — and for five-and-a-half months we researched child development," the couple told Park Slope Patch. "She had a lot of early intervention therapy and we learned how important it is to provide certain kinds of toys and even art to create an environment that helps them learn and expand their imagination at an early age."
After her birth, Avi and Courtney decided to open a shop that would feature the kinds of toys they discovered, beautiful toys from artisans and companies who offer products that are carefully crafted from sustainable materials.
The shop itself is beautifully designed. The space used to be Slope Florist and it now looks much bigger, the space better allocated for the public and for its elegant display of exceptionally attractive toys. The inventory at Norman and Jules includes wooden kitchen sets, a wooden Noah's Ark, lovely framed artwork for a child's room, as well as fairy capes and fairy wands.
They also carry toys and instruments made by Fair Trade Federation companies — supporting artisans in developing countries with fair wages. The goal: to sustain long-term trading relationships in order to create economic stability in those places.
Clearly, a well-meaning mind-set accompanies the aesthetic and educational mind-set of Avi and Courtney's shop. It's worth mentioning that they are also co-owners of Casa Ventana, the restaurant on the corner of Seventh Avenue and Third Street that used to be Barrio. It now serves delicious Puerto Rican style food.
And to top it all off, a  percentage of Norman & Jules' sales will be donated to the March of Dimes.
Nice.
Norman & Jules will be open every day from 9 AM until  7:30 PM.