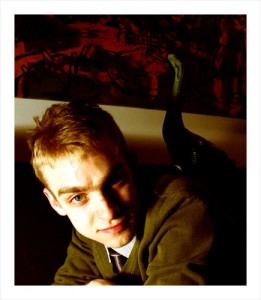 Monday is music night at Sweet Wolf's, a lovely cafe/restaurant on 12th Street in Park Slope. Tonight, the series, run by Red Beat Music, will present  Levon Henry, described by the organizers as "jazzy, singer/songwriter with a touch of folk."
Sweet Wolf's is an unexpected cafe/restaurant in an unexpected place. Located on the very residential corner of Sixth Avenue and 12th Street, you may have noticed the building with its gate posts, gargoyles and a small patio out  front.
By day, Forty Weight Coffee serves coffee and pastry items. For lunch and in the evenings, it's a full-blown restaurant with delicious food.
As a special incentive for Monday Night Music, bottle of wines will be half price! Tasty bar food will be available and Forty Weight Cafe will offer caffeinated beverages. There's a one-drink minimum, cash only.