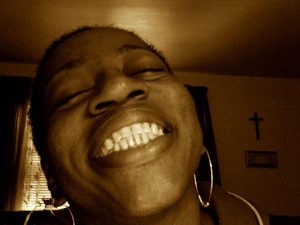 Will the entire 19-piece Easy Bake Orchestra with singer Saundra Williams fit into Park Slope's Tea Lounge, gathering hole of local laptop freelancers. Of course they will. It's a spacious venue, with a full bar and a full selection of caffeinated treats plus snacks.
How to describe the Easy Bake Orchestra? It's big band jazz infused with Latin, R&B and sumptous soul. A joyous melodic soup with complex harmonies and a sophisticated swing. The talented Saundra Williams (pictured left) s currently touring with Sharon Jones and the Dap Kings and will sing original songs by Easy Bake's leader, Josh Shneider.
I saw them in DUMBO not long ago and was impressed. Very.
Tonight at Tea Lounge on Union Street.