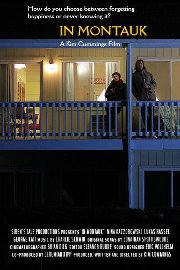 A new indie film by a female director will be having a week-long run at the ReRun Gastropub Theater in DUMBO beginning October 5th.
In Montauk is a romantic/drama about a pregnant photographer who has an affair that presents her with some impossible choices.
According to director Kim Cummings: "The film speaks to artists and women alike who are trying to balance a career and family and finding it a struggle."
The October 5th screenings will be followed by Q&A with Cummings, the writer/director & stars Nina Kaczorowski, Lukas Hassel & George Katt.