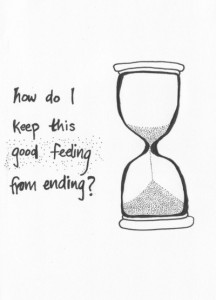 Phew. September, month of many events, is OVER. And now on to October, which is event-full as well. Look/see:
October 10 at 7PM:  Only the Blog at Two Moon Reading Series presents Emma Koenig, author of Fuck! I'm in my Twenties. Everyone has that moment—the realization that adulthood has arrived, like a runaway train, and there's no getting out of its way. In attempt to express the contradictions and anxieties that come with being over-educated, minimally employed, mostly single, and on your own, Emma Koenig turned to the blogosphere. In this collection of her most popular posts from her blog of the same name, Emma harnesses the power of illustrations, graphs, checklists, and flowcharts to explore this twenty-something life
October 18 at 8PM: Brooklyn Reading Works Presents Poetry: A Cure for the Common Curated by Pat Smith with with three amazing poets, a soulful chanteuse, plus some new poems by Pat. He's chosen artists that rocked the house at readings around town and he's very excited to be able to present them for your pleasure. Five bucks at the door gets you wine, beer, snacks and the company of charismatic creators.
October 23 at 7PM: Only the Blog at Two Moon Reading Series presents "The Family Thing" with novelists Peter Wheelwright (As It Is On Earth) and Leora Skolkin-Smith (Hysteria) reading about complicated families. 315 Fourth Avenue at 3rd Street.