One Teen Story Launches Tonight at Littlefield
September 18, 2012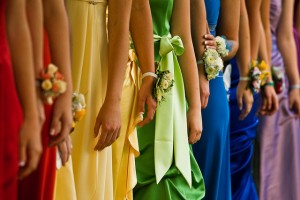 One Story, the sister publication of the brand new  One Teen Story, knows how to give a great party. More than once I have attended their annual debutante ball/fundraiser.
Well, the launch of the new One Teen Story, a new magazine that features one story every issue for teens is no exception. Tonight, One Teen Story is throwing a "Homecoming party" at Littlefield in Brooklyn.
There they will be celebrating their new magazine with a 21+ homecoming dance featuring drinks, a DJ, and a homecoming court including some of today's top young adult authors: Matt de la Pena, Adele Griffin, Emmy Laybourne, Rebecca Stead, Martin Wilson, and Gayle Forman, author of One Teen Story's inaugural issue, "The Deadline."
So who will be the King and Queen of the ball. All ticket buyers will be entered into a royalty drawing, as will anyone who supports One Teen Story by shopping at the school store, buying a cookie at the bake sale, having a photo taken, or donating a small amount. Doors open at 8:00PM.
The King and Queen will be crowned at 10:00.
This event is a Bookend Event of The Brooklyn Book Festival. Tickets for the dance are a $25 donation and are on sale now online at Littlefield's website. Get your tickets now, before they sell out!
Comments