Park Slope Library Reopens Today (Ribbons and Pete Hamill)
September 13, 2012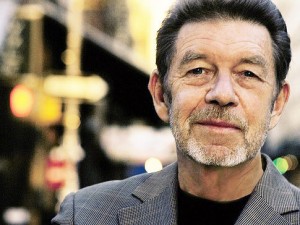 Today there will be lots of pomp and ceremony as the Park Slope Branch of the Brooklyn Public Library reopens. Closed since 2009, the newly renovated library should be a sight to  behold. New lighting, new seating, new technology including iPad check-outs and computers for kids.
Check it out for yourself. It's a new day for the Park Slope  branch of the BPL.
At noon today, Brooklyn Public Library President and CEO Linda E. Johnson, Brooklyn Borough President Marty Markowitz, Assembly Member James Brennan, City Councilmember Brad Lander, Commissioner of the Department of Design and Construction David Burney, Park Slope residents and local students will be at the library for a ribbon-cutting ceremony.
And at 6:30 p.m., Pete Hamill, who grew up in these parts (and probably studied and checked books out of that library) will be on hand to read some of his work.
The Brooklyn-born author, former columnist and editor for The New York Post and New York Daily News and renowned author is something of a hero around here.
Comments