Learn to Produce a Runway Show & Other Classes at Bklyn Brainery
September 7, 2012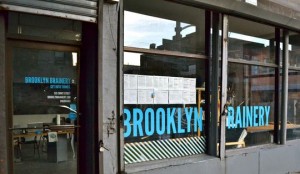 Brooklyn Brainery hosts cheap classes on anything and everything, all determined by the things you want to learn and teach. It's a place to experiment with all kinds of topics, hobbies, and ideas.
Book clubs on steroids.
Brooklyn Brianery is located in Carroll Gardens at 515 Court Street, a couple blocks from the lovely Gowanus Canal. Classes this fall include: Produce a Runway Show, Master Class in Vermouth and Martinis, Thinking Very Deeply About Comedy, Babeland's Guide to Mindblowing Sex (September 9th), SEO for WordPress and More.
Teaching at the Brainery isn't about being a world-reknowned expert on a topic, it's just about being excited to help people learn the things you're already excited about.
Comments