Season Finale of Breaking Bad at Park Slope's The Gate
September 3, 2012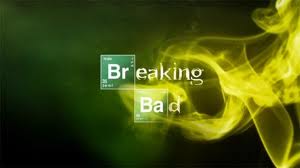 We arrived early at The Gate to nab a seat to watch the season finale of Breaking Bad. It was the eighth Sunday of watching Breaking Bad with a crowd of mostly young, mostly male locals.
When Hugh and I got there, the room was noisy and crowded and the  TV was tuned to the baseball game. Luckily we managed to find a seat near the door. Someone sitting next to me, a newbie to the Gate's Breaking Bad watching experience, asked if the place would really quiet down when the show came on. I assured him it would.
At the start of the show at 10PM on the nose, the room went from noisy to hushed in an instant, as the crowd lifted their heads to the two television screens above the bar.
During the first commercial break everyone stayed hushed because AMC showed a trailer for Bryan Cranston's new movie, Argo, directed by Ben Affleck and starring Cranston and George Clooney.
Last night's show was mind-blowingly violent and dramatic and, of course, it ended on a cliff hanger that will obsess Breaking Badiacs for an entire year. That is, until the final eight episodes run next summer.
Leave it to Breaking Bad to end the season with Hank, the show's beloved DEA detective (and Walt's brother-in-law), sitting on the toilet reading a copy of Leaves of Grass. 
That's when he has the inevitable "ah ha" moment we've been waiting four seasons for. During season five, we've watched Walt become nihilistic and evil. Nothing seems to faze him. He's robbed a train, he's killed people, he's been unspeakably cruel to Jesse. Most tellingly, he sat by while an assistant murdered an innocent child.
During the last eight weeks, it was fun and interesting to watch with the Gate crowd. I enjoyed the spontaneous reactions to the show's most shocking moments:  the gasps, the laughs, the oohs, the Oh Shits, and the head shaking. I learned that the crowd loves Mike, hates, Skylar, currently despises Walt, and has a soft spot for Jesse and Hank.
Thanks to the Gate's bartenders and owner for making it the pop culture epicenter of the Slope every Sunday night. Rumor has it that they will be showing the entire series, season 1-4, one episode every Sunday night at 10PM
I think it's a great idea. I will get a confirmation on this and let you know.
Comments