Park Slope Branch of Public Library to Reopen in September
August 30, 2012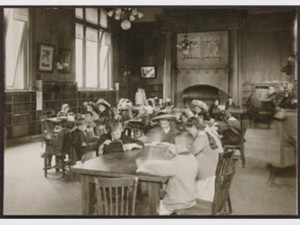 The Park Slope branch of the Brooklyn Public library will finally reopen—after being closed since October, 2009—on September 13th, 2012.
Great news.
The building was closed while undergoing the following renovations:
–Installation of a new exterior, American Disability Act(ADA)-compliant ramp and entry door
–Replacement of the existing entrance door
–Installation of a new interior, ADA-compliant elevator
–Provision of new ADA-compliant bathrooms
–New floor finishes
–New interior finishes
–HVAC upgrades
–New lighting
–New public service model including self checks
–New furniture
Park Slope will have a library again. Can't wait to see all the restoration that they've done. For those who don't know, the library is located on Sixth Avenue between 9th and 8th Street.
It is, I might add, a lovely little library.
Comments