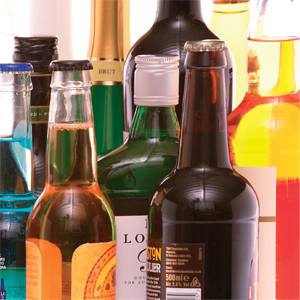 When the Barclay's Center opens next month, Levy Restaurants, its food and liquor contractor, will be allowed to sell alcohol but only until 1AM in the morning. Forest City Ratner, developer of the arena, had hoped for a 2AM cutoff.
Well that ain't gonna happen.
On Wednesday, the New York State Liquor Board voted to approve alcohol sales at Barclays Center until 1AM and no later.
The cutoff is good news for those who live in the surrounding neighborhoods who fear the noise and disruption late night drinking will bring to the area. Like everything connected with the Barclay Center, the fight over the liquor license was contentious.
More than 1000 locals residents signed a petition demanding that the cutoff time be 10PM.
Residents of north Park Slope are braced for the changes the opening of the arena will bring to that area. More than a few homeowners have put their homes on the market out of fear that the arena will change the quality of life over there.
It remains to be seen. The first show at the arena will be Jay-Z who is a part owner of the arena.