What Are the Chances? by Liz Starin: Swimmers
August 28, 2012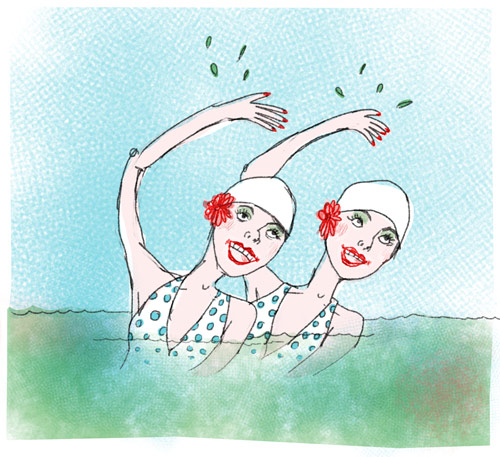 In this city of eight million people, I encounter a certain few with unusual frequency. Perhaps our habits fall into sync for a time. 
Liz Starin is an illustrator based in Brooklyn. She doesn't believe in fate, but she does believe in probability. You can see more of her work at lizstarin.com.
Tune into to OTBKB tomorrow for the next installment of What Are the Chances?
Comments