Aug 16 at 8PM: Shark Mania at The Bell House
August 15, 2012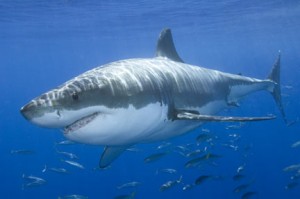 Get your shark on and get to the Bell House early on Thursday, August 16th at 8PM.
It's the summer shark edition of the Secret Science Club. Marine Biologist Hans Walters of the New York Aquarium discusses his work tagging and tracking sharks and curates a special live-screening of Great White Highway, a documentary debuting on the Discovery Channel's Shark Week.
The film follows intrepid marine scientists as they pursue the mysterious migrations of great white sharks (Carcharodon carcharias).
There will be many a chance to sample the cocktail of the night, the Land Shark
Comments